Nearly four years ago, Liesl.+ Co. put out a call for applicants to join the Advisors Circle. The idea was to assemble a select group of sewists who would serve as a sounding board for design ideas and try out new techniques and hacks to share with our readers. In exchange for this and early access to developing patterns, the members received personal attention and instruction from Liesl to help with fitting and troubleshooting.
Last week we opened up applications for the third round of Advisors Circle members. The group's goals and benefits are the same as they were in 2018, and we have really enjoyed having them around. Here we're rounding up a few of the gorgeous garments our advisors have sewn over the last few years.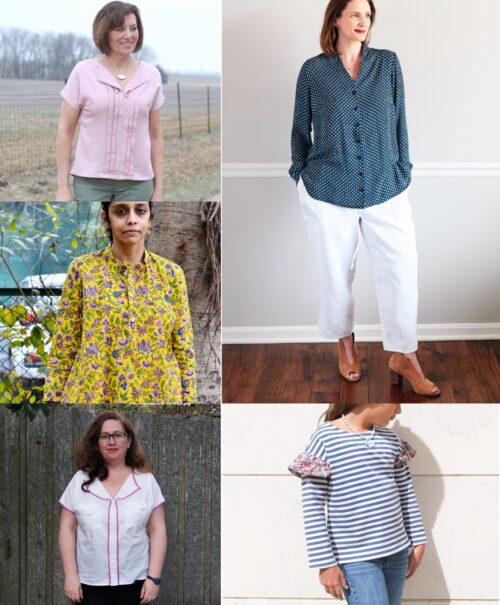 Clockwise from top left:
Lori's pleated Weekend Getaway Blouse.
Lyndsey's beautifully fitted Fitzroy Blouse.
Ana Sofia's Girl on the Go Top with sleeve ruffles.
Claire's bias-bound Weekend Getaway Blouse.
Asmita's Gallery Tunic kurtas.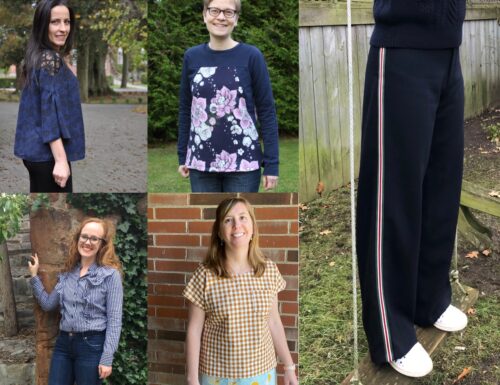 Clockwise from top left:
Camelia's moody Afternoon Tea Blouse.
Mire's bold floral Noord Sweatshirt.
Erica's tuxedo-stripe Hollywood Trousers.
Aimee's cheerful gingham Verdun Woven T-Shirt.
Elisabeth's ruffled Recital Shirt.
Interested in joining the Advisors Circle? It's not too late to apply! See this post for details. The application deadline is Saturday, November 13.