Summer is over and school is back in session in the Northern Hemisphere. I don't know about you, but for me, fall always brings fresh sewing inspiration. So we're rounding up some of your latest makes to help with the motivation.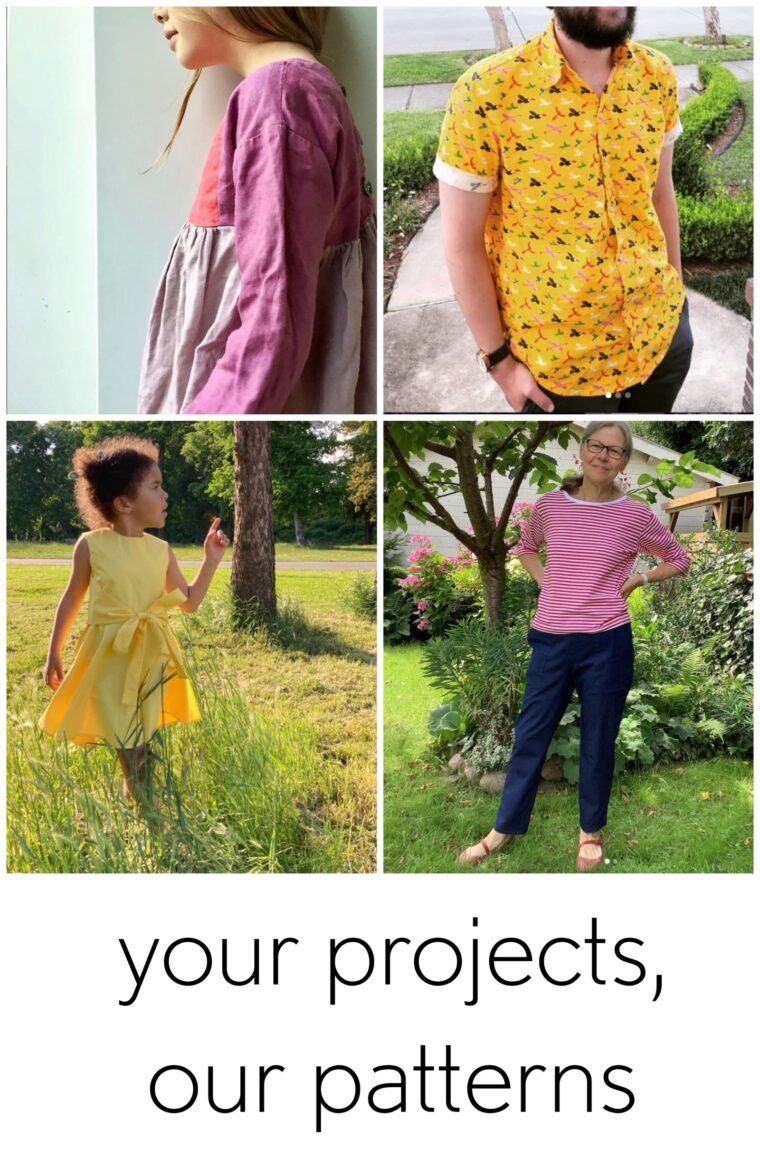 Starting off with Liesl + Co., clockwise from top left: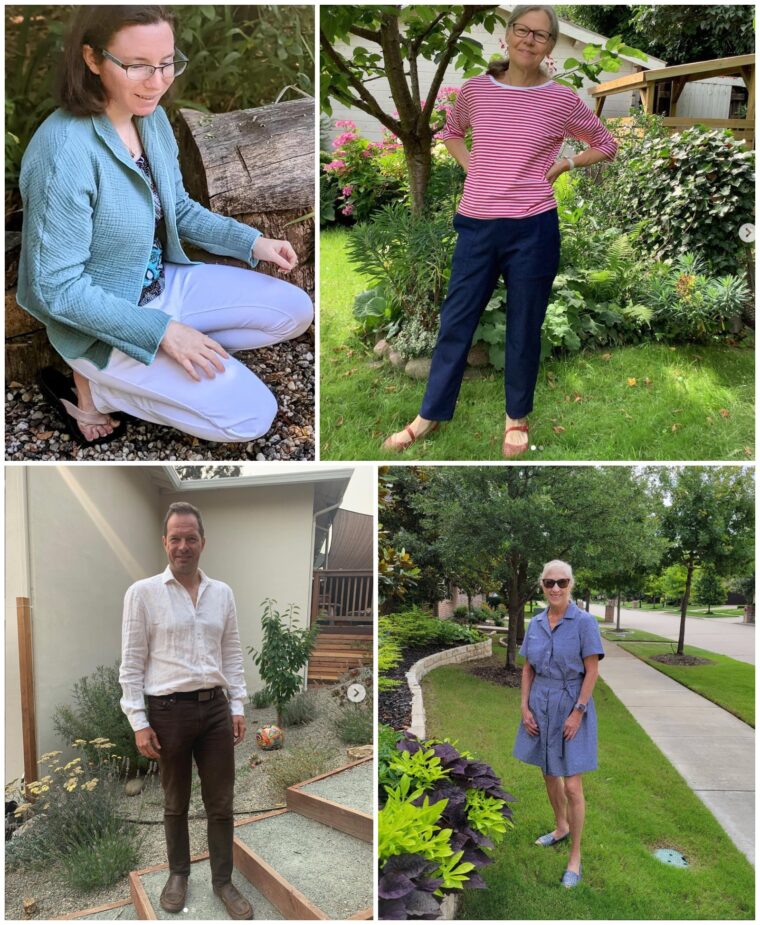 @see_stephanie_sew made a modified gauze Yanaka Jacket (you can see a post she wrote about a previous version here).
@zuziwan's Montauk Trousers and Maritime Top are a perfect match.
@patkohoutek's Camp Dress is so chic, don't you think?
@seamripperromance made this classic linen All Day Shirt for her husband.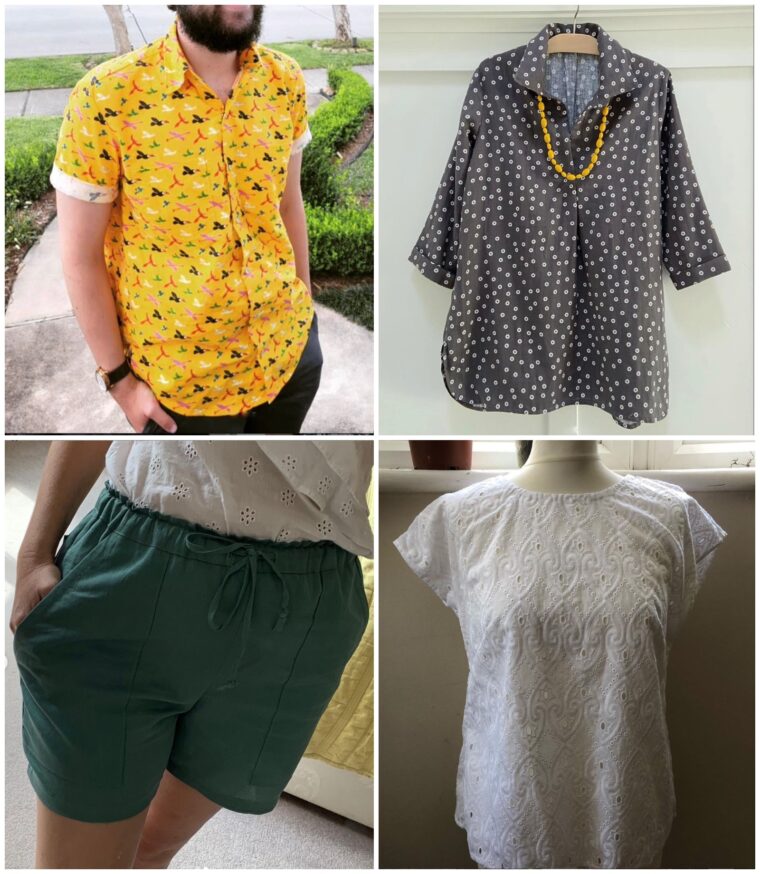 @k8_oreo made this amazing bird-print All Day Shirt.
We love the way @happysewlucky styled this chic Gallery Tunic.
@dottysewing used the Terrace Dress pattern to create this confection of a top.
@flyingbobbins made the perfect summer shorts using the Montauk Trousers pattern.
Lots of great makes from Oliver + S patterns, too. Clockwise from top left: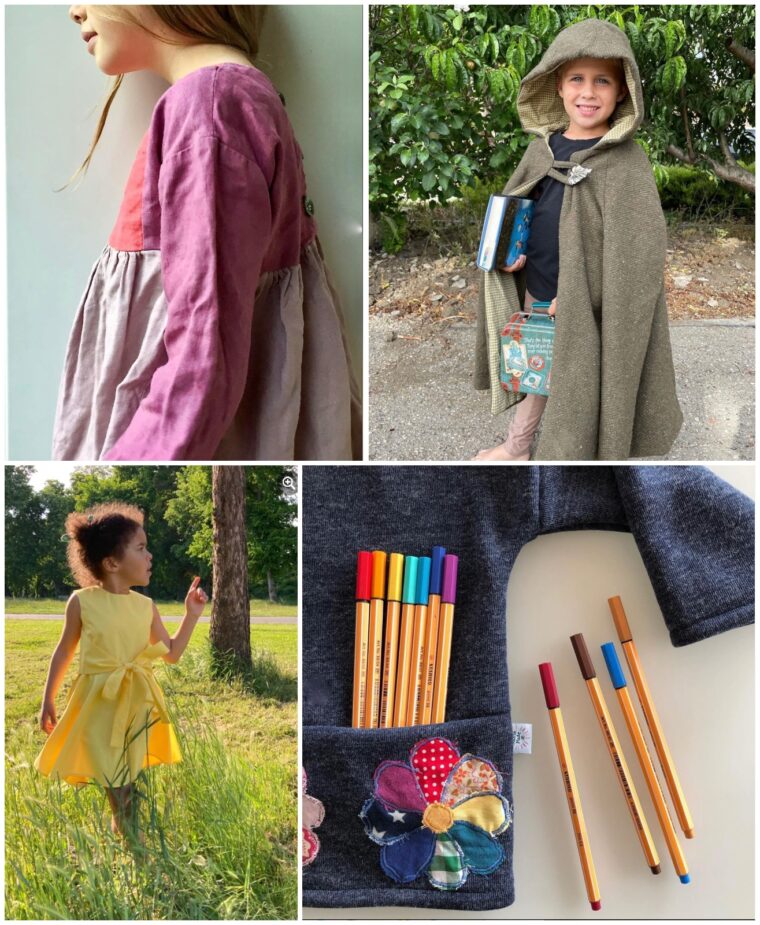 @thecraftsessions' color-blocking makes her Playtime Dress a standout.
@annieaofalltrades used an old Army blanket to make this incredible Hobbit-inspired cape using the Red Riding Hood pattern.
@jeanettemade took this Lunch Box Tee up a notch with beautiful appliqués.
This sunny yellow Cartwheel Wrap Dress by Lucie Kana is a show-stopper.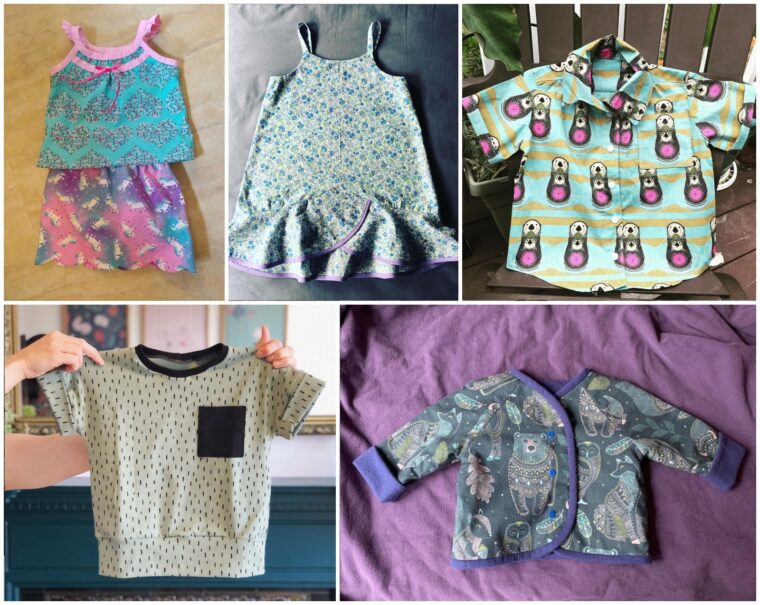 There's no doubt that Bridget from the Facebook group made dreams come true with this adorable Badminton set.
The contrasting trim really makes this Pinwheel Slip Dress by @sewingforkiddos.
@peachandpearhandmade's Sketchbook Shirt is otterly adorable (sorry, couldn't resist).
The pattern placement on this lovely Lullaby Layette Jacket by @abargetz is perfect.
We love the cute sweatshirt-esque band that @pompomdumonde added to this adorable Lunch Box Tee.
What are you sewing? Don't forget to tag your makes #lieslandco and #oliverands so we can see them!