We thought Stephanie's lined Yanaka Jacket with pockets was such a clever pattern modification that we asked her to write about it for the blog. Here she is to show off her beautiful jacket and tell you how she did it.
Name: Stephanie
Country: USA
Where can we find you on the Internet: Instagram
Pattern used: Yanaka Jacket
Project details: After making my first Yanaka Jacket, I knew there was only one thing missing: pockets. I set my phone down horizontally on the pattern while cutting it out and realized that even the size 0 pattern had enough room to make a pocket that would fit my phone, a rare occurrence for petite/small sizes.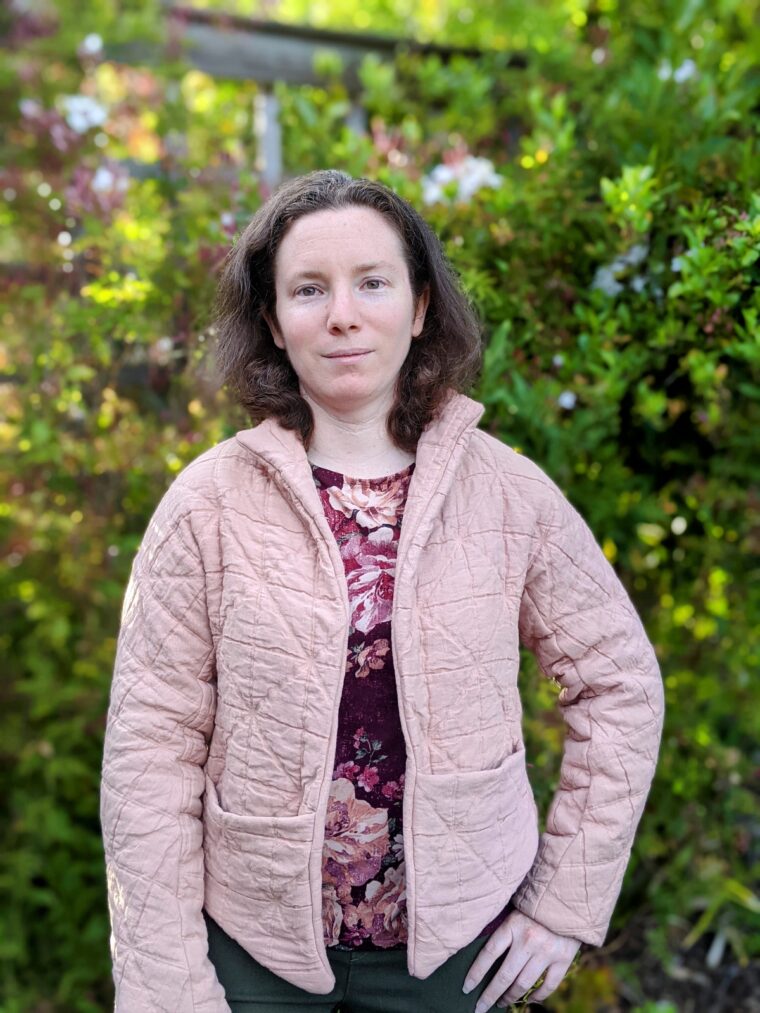 I drafted the pockets by tracing the front pattern piece from the lengthen/shorten line down. This wound up being a bit too tall, so I trimmed it down based on the size of my phone and available fabric scraps until I got to the size I wanted with enough extra on top to fold down for a facing. I basted the pocket pieces to the main front piece as the first step when sewing, then treated the pocket and front as one piece and followed the rest of the instructions per the pattern.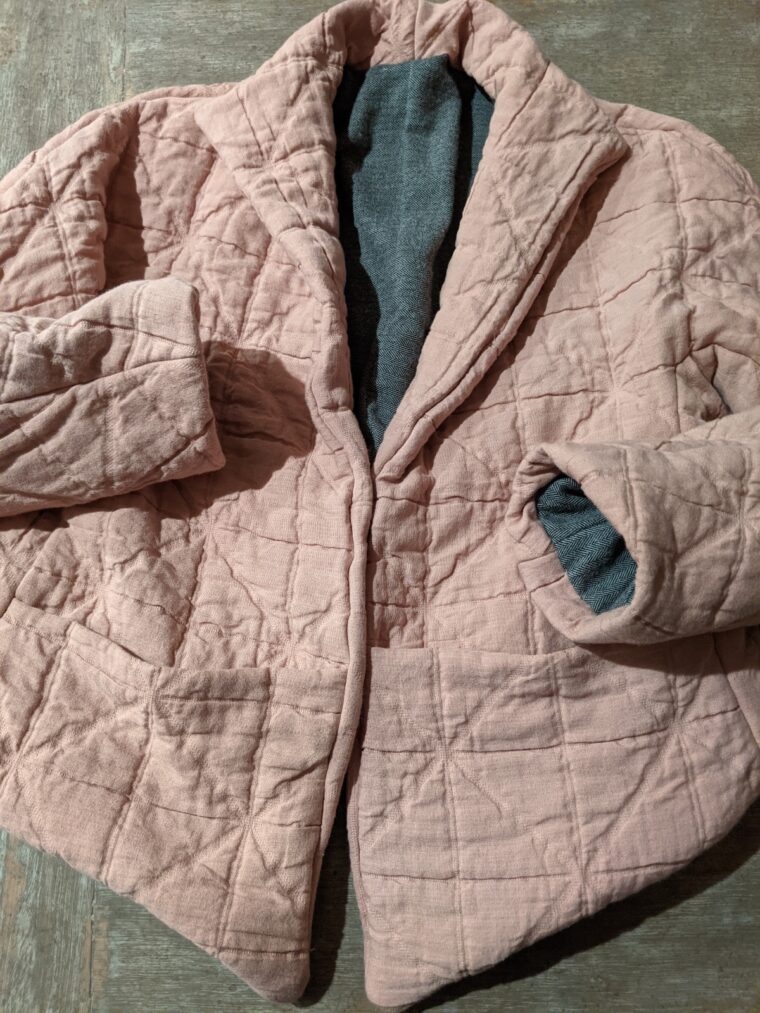 Fabric used: I used quilted Merchant & Mills cotton jacquard from Needles Studio for the outer and flannel from Maker Mountain Fabrics for the lining.
Did the fabric work well? Though it's a bit drapier than the pattern suggests, this fabric made a very cozy jacket. Because this is not a very stiff fabric, my collar does flop down rather than standing upright. Note: My fabric/lining combination wound up being on the thicker side and I had less wearing ease in this jacket than I did in my first.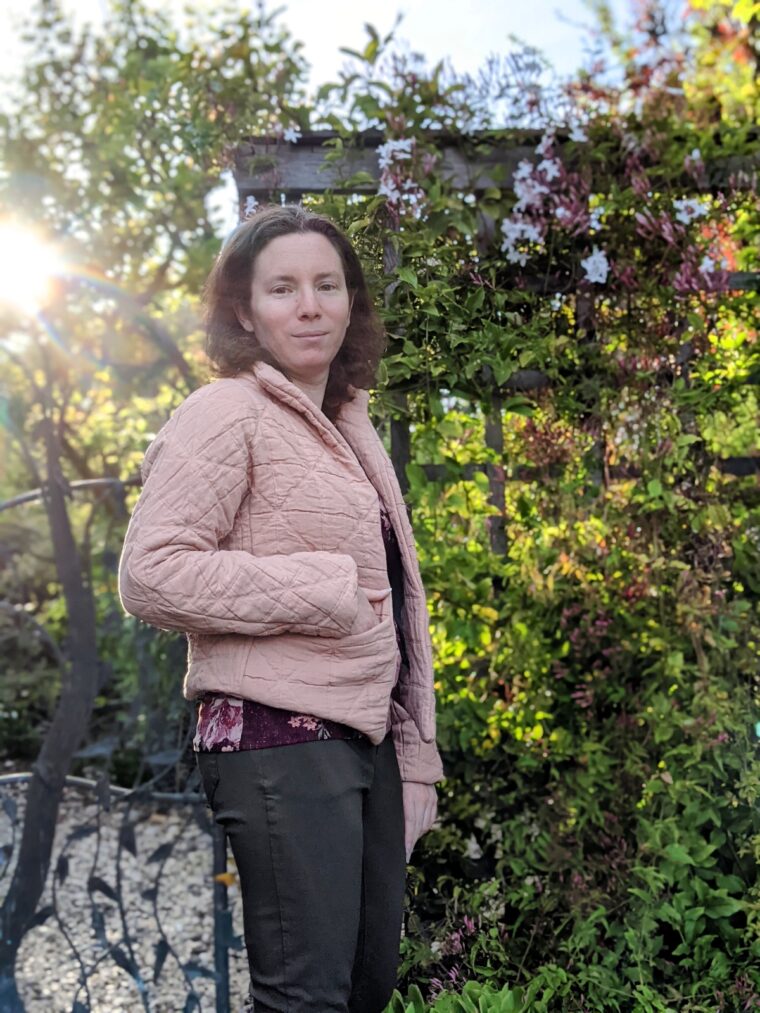 How did the sewing go? This jacket came together very easily. Once I sorted out how to make the pockets, the main jacket came together per the instructions. After sewing the outer, I decided to add a lining. I traced off a new front piece, traced the facing onto that and then added seam allowance to get my front lining piece. I used the other pieces as drafted for the lining.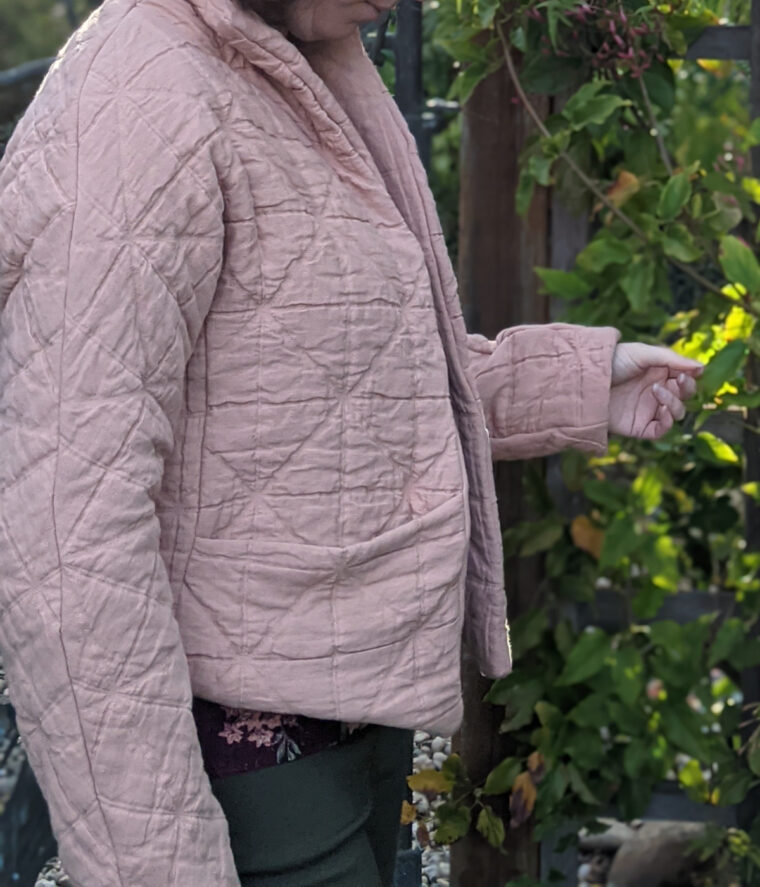 What was the best part? I was thrilled with how seamlessly the pockets blended into the front piece, providing function without drawing excess attention or adding a distracting horizontal line. Also, the cut-on sleeves and sleeve gussets make for a great fit (and no setting in sleeves, one of my least favorite parts of sewing jackets).