Hello friends!
Let's talk about our new Verdun Woven T-Shirt pattern, shall we? I hope that this wardrobe basic will become an essential part of your wardrobe, especially since it's a great way to use some of your favorite fabrics. I introduced this pattern and we've shown you some of our tester's versions, so let's talk about fabrics and ways to wear it, shall we?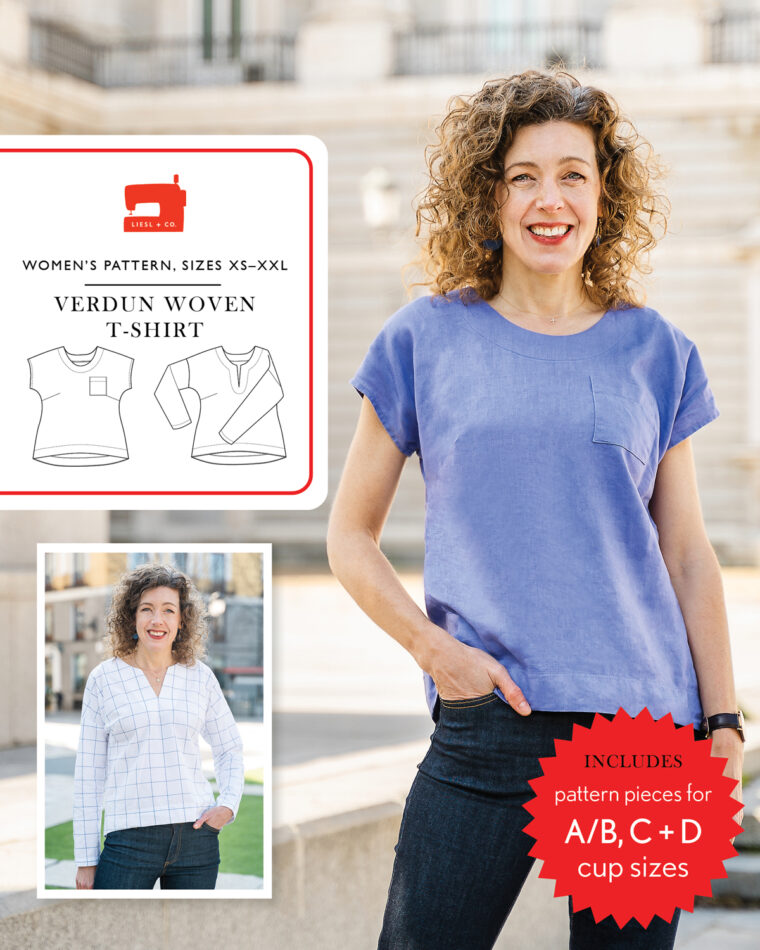 I used linen for View A and a windowpane cotton shirting for View B so that you could easily see the lines of the style, but don't limit yourself here! Choose a bold print, a pretty lawn, a silky satin…whatever catches your fancy.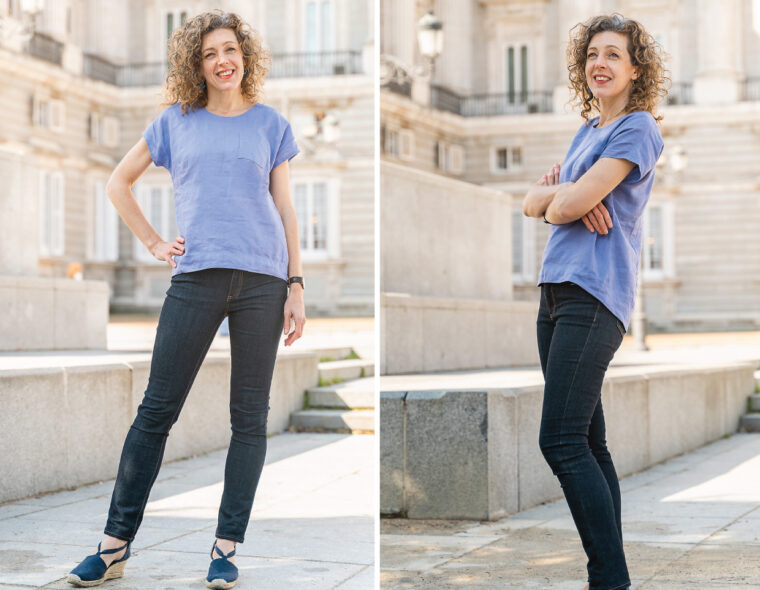 Additionally, switch up the two necklines with the two sleeve options and you'll get lots of mileage out of this pattern.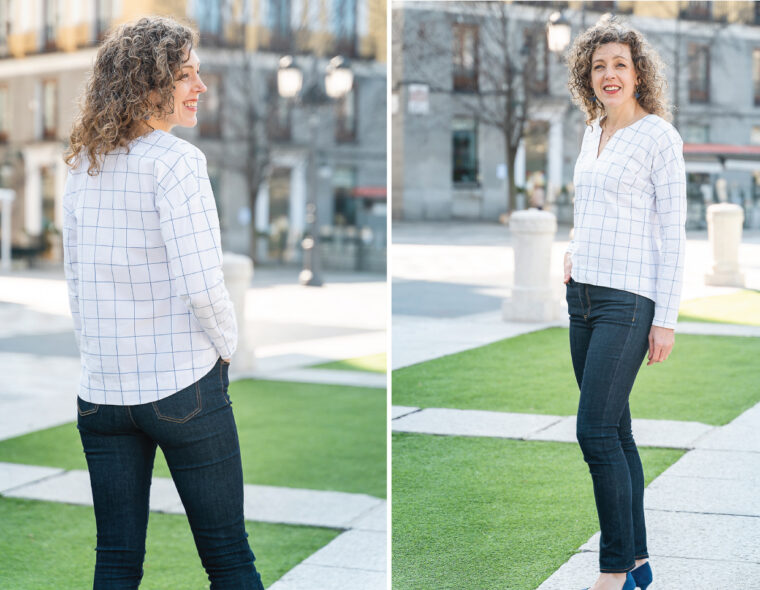 With such a simple style, it lends itself beautifully to minimalist dressing, especially with natural fabrics like cotton and linen. Try it with our Montauk Trousers or the Everyday Skirt for relaxed elegance this summer.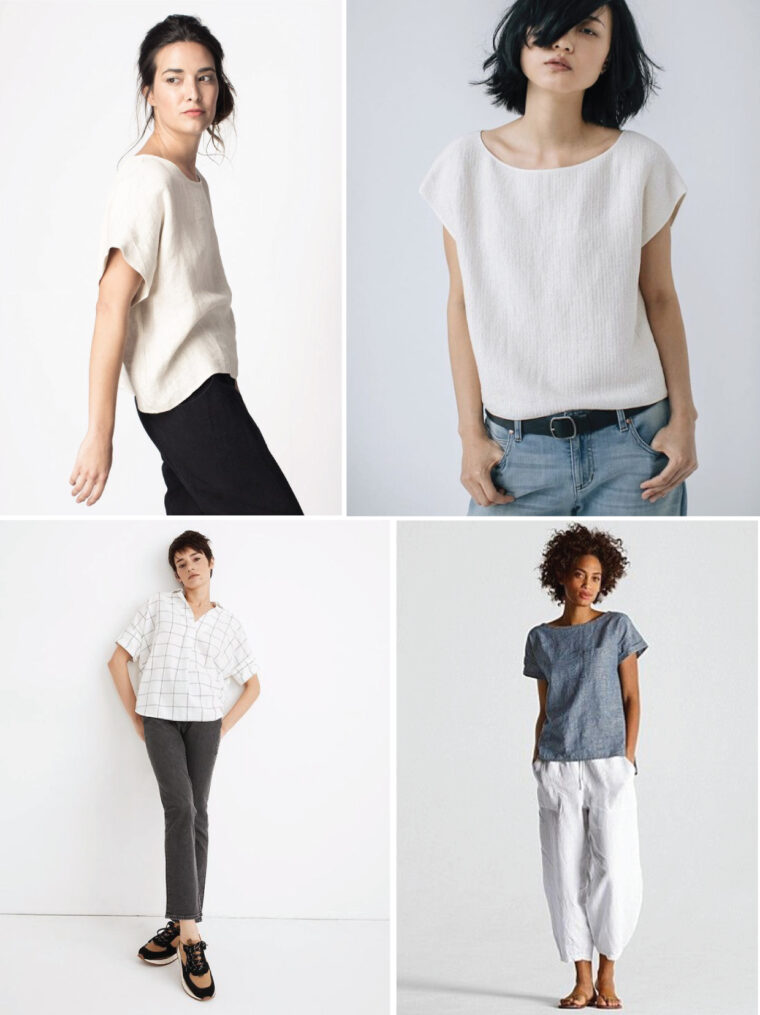 What else can you do with it, though? Sometime soon I'll show you one I sewed for myself using a very open linen, for a look, like the first row below, left. Try moving the facings to the outside for a look similar to below, right. For the second row, make an oversized version, maybe with a deeper V-notch or a higher front neckline. There are so many options for this style!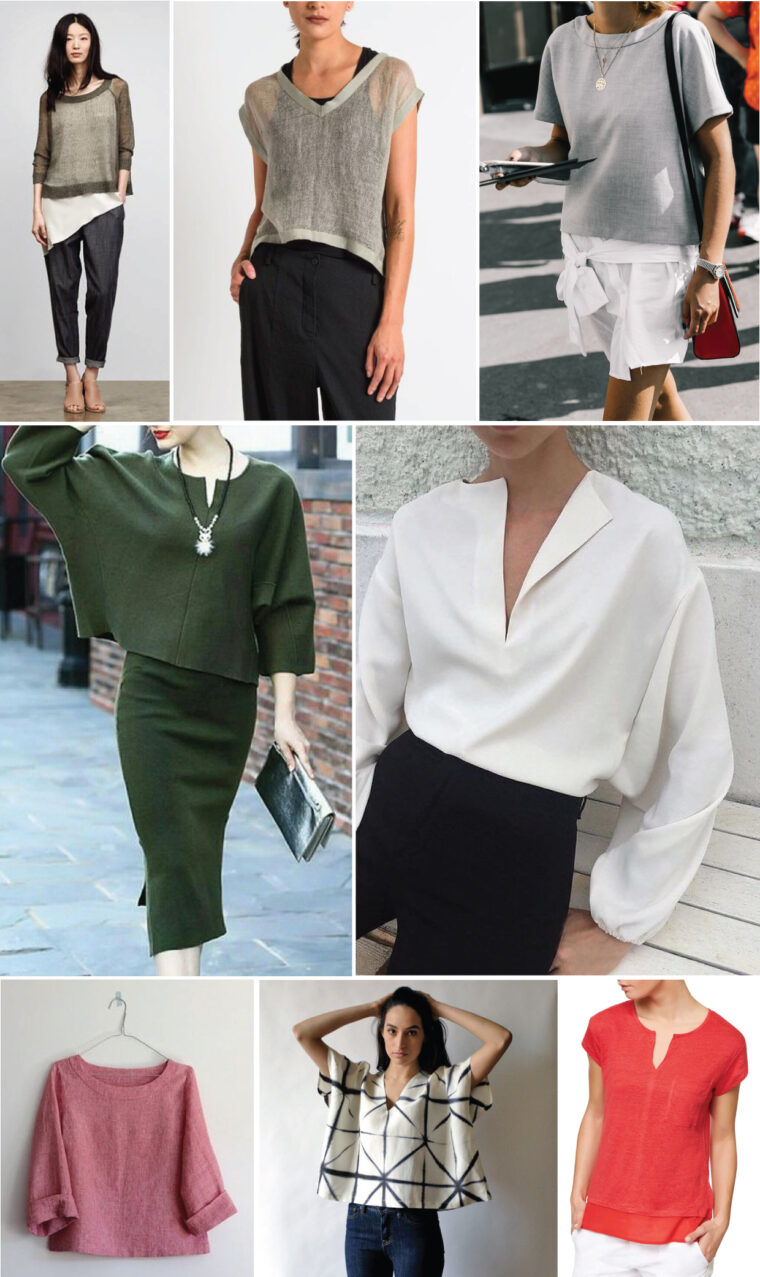 And don't forget that you can tuck this in for a dressier look, too! Here I paired it with our Extra-Sharp Pencil Skirt pattern.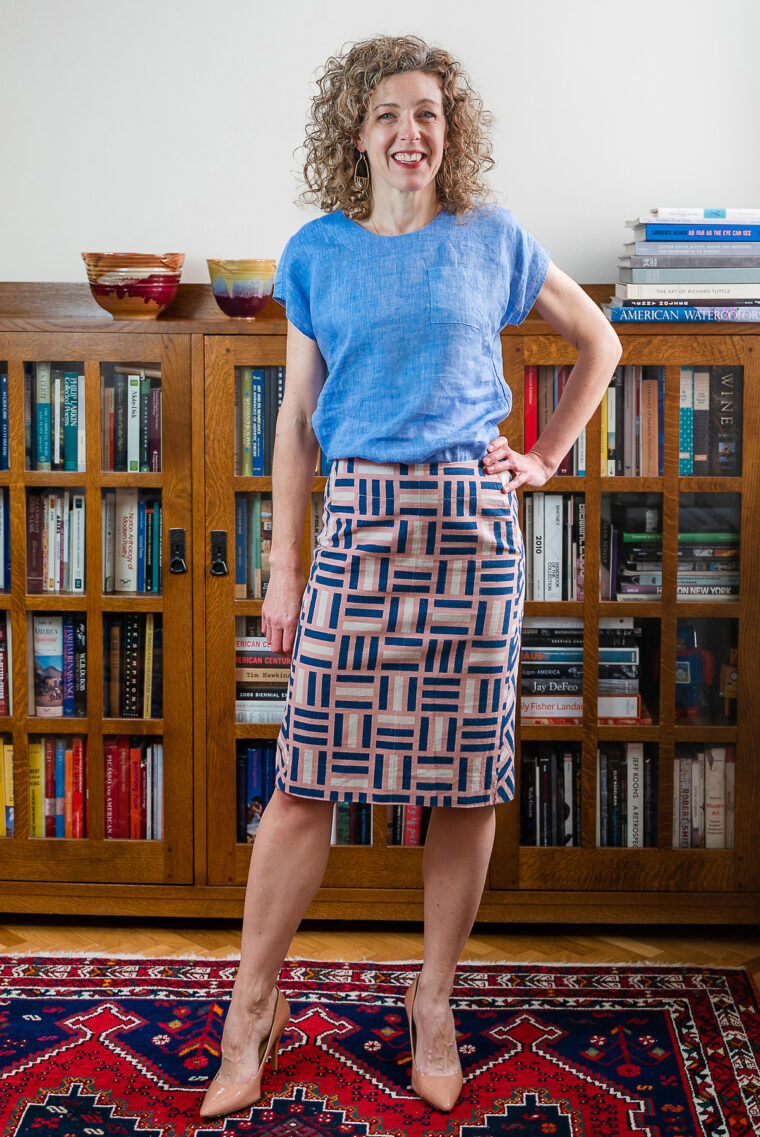 Pick up your own copy of this pattern in paper or as a digital pattern, and you can find more inspiration for this style in my Liesl + Co Verdun Woven T-shirt Pinterest folder. I can't wait to see what you make from this pattern. Be sure to show us by uploading your photos to the Liesl + Co. Flickr group and tagging them #verdunwoventee and #lieslandco on Instagram.