Hello friends,
Sometimes you just want a really simple pattern for a top because you have an amazing fabric you want to show off. Or maybe you just want a really simple top. A wardrobe basic, perhaps, and even better if it's easy to sew. Right? Well, meet our new Verdun Woven T-Shirt pattern.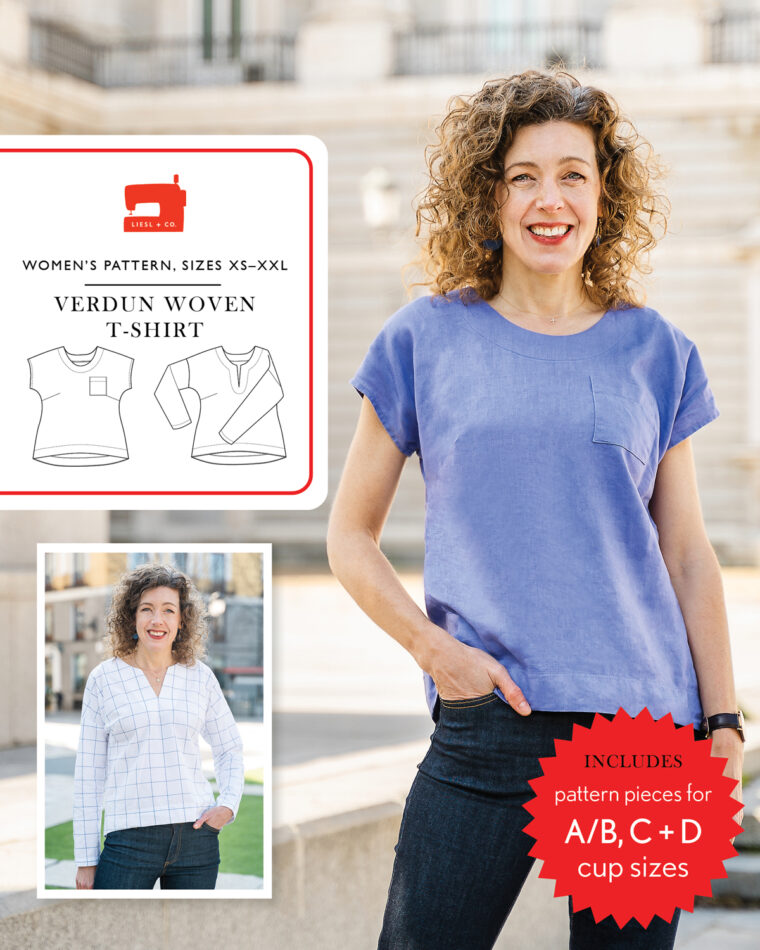 The Verdun is an easy, relaxed woven T-shirt pattern that can be short-sleeved or long-sleeved, as you prefer. We've included a simple scoop-neck as well as a notched V-neck so you can mix and match the sleeve length with the neckline options for a variety of looks. Both of the necklines as well as the hem are finished with a simple facing that is top-stitched in place as a cute design detail. If you choose the scoop neck, you might also like to include the chest pocket. The hem is shaped to be longer in the back than in the front because I think it's nice to have a little extra coverage in the back. And the top itself has gentle shaping so it's not too boxy and not too fitted–just a relaxed, comfortable style that can be worn with almost anything.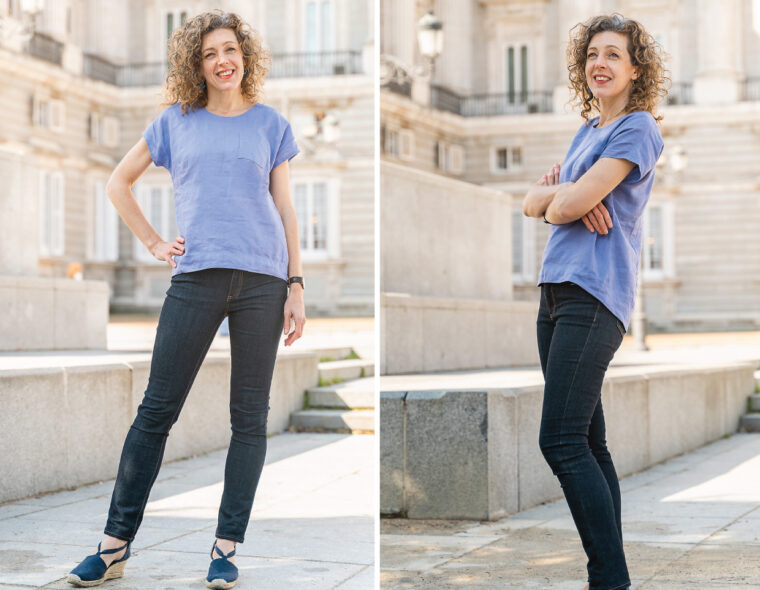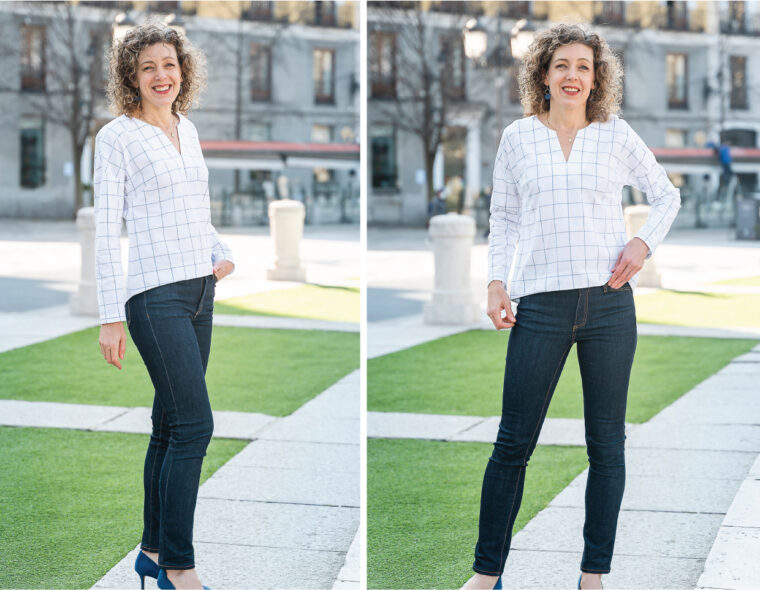 As usual, we've included cup sizes so it's easy for you to get a nice fit. This style has a cut-on short sleeve so you don't need to worry about setting in a sleeve, and the long sleeve is extremely easy to sew as well.
Drapey fabrics work especially well with this style. We love it in linen, but lawn, voile, rayon, cotton shirtings, and even soft quilting cottons will work for this style. Have you been holding onto a terrific printed fabric for just the right project? This might be it. The Verdun will let your fabric shine without any distractions.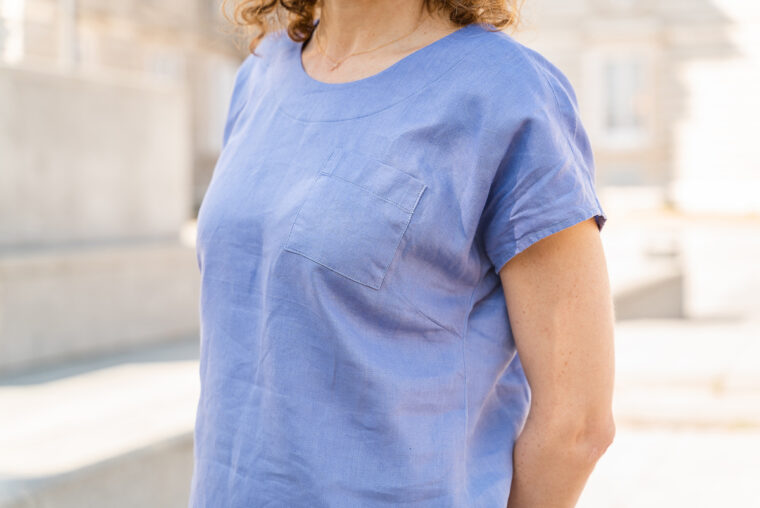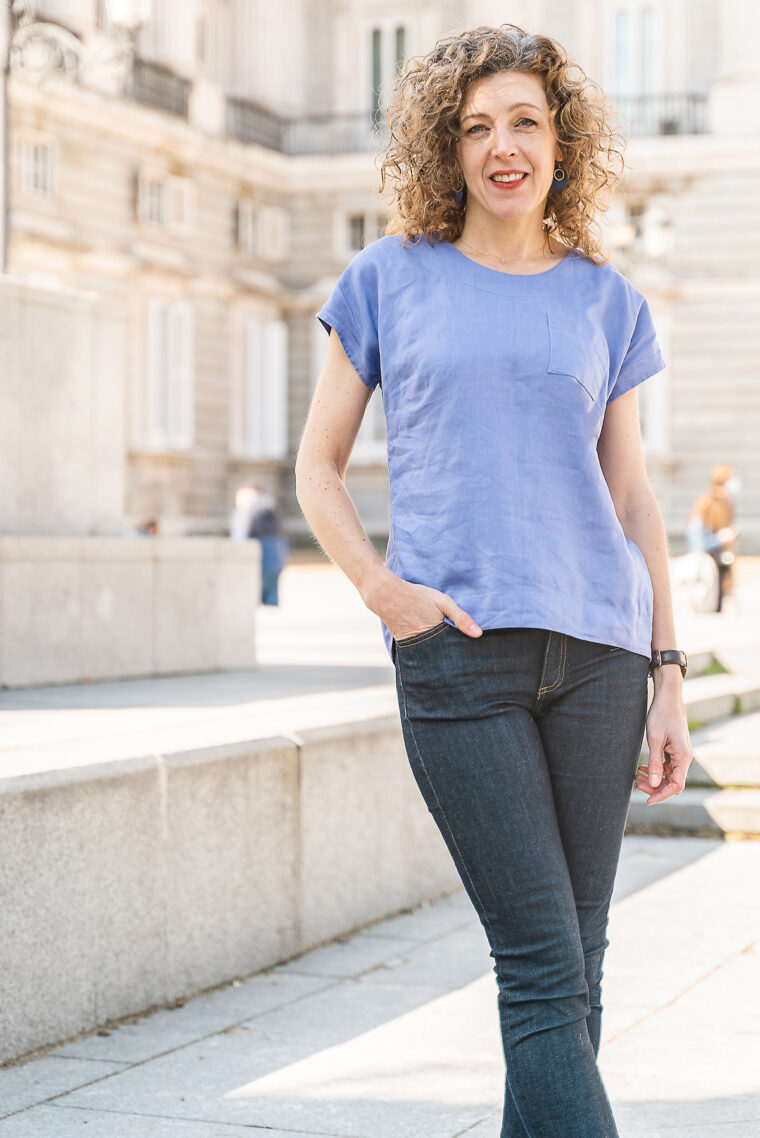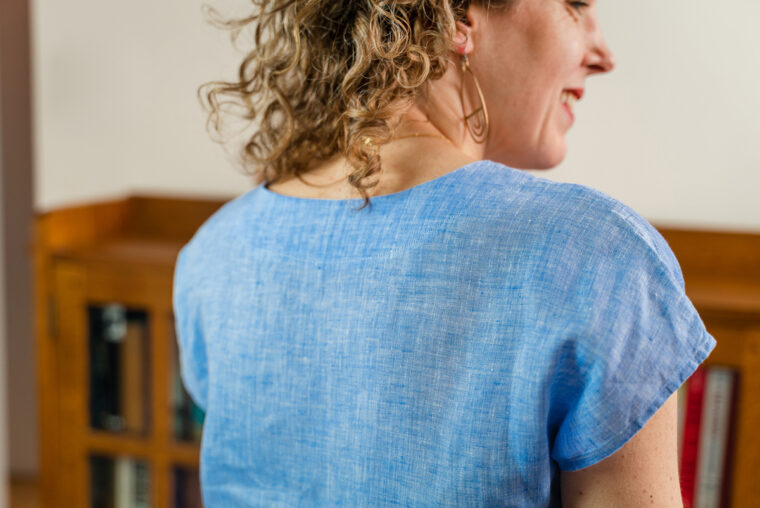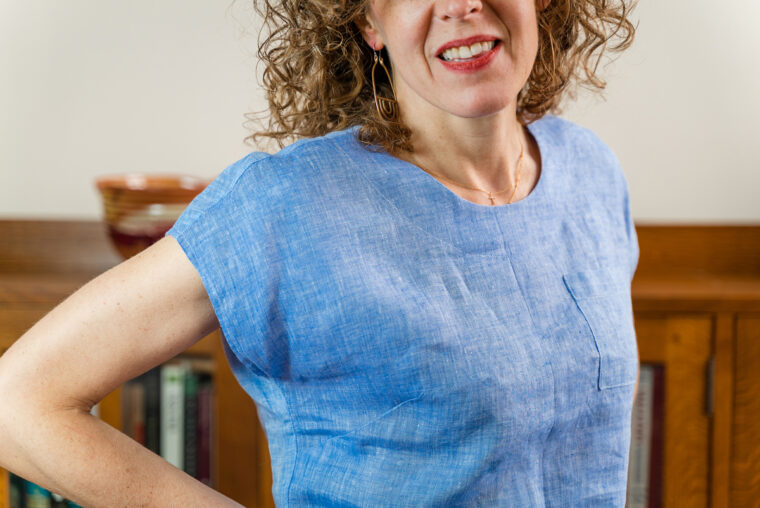 And keep in mind that this top tucks in well, too! Here I'm wearing it with our Extra-Sharp Pencil Skirt.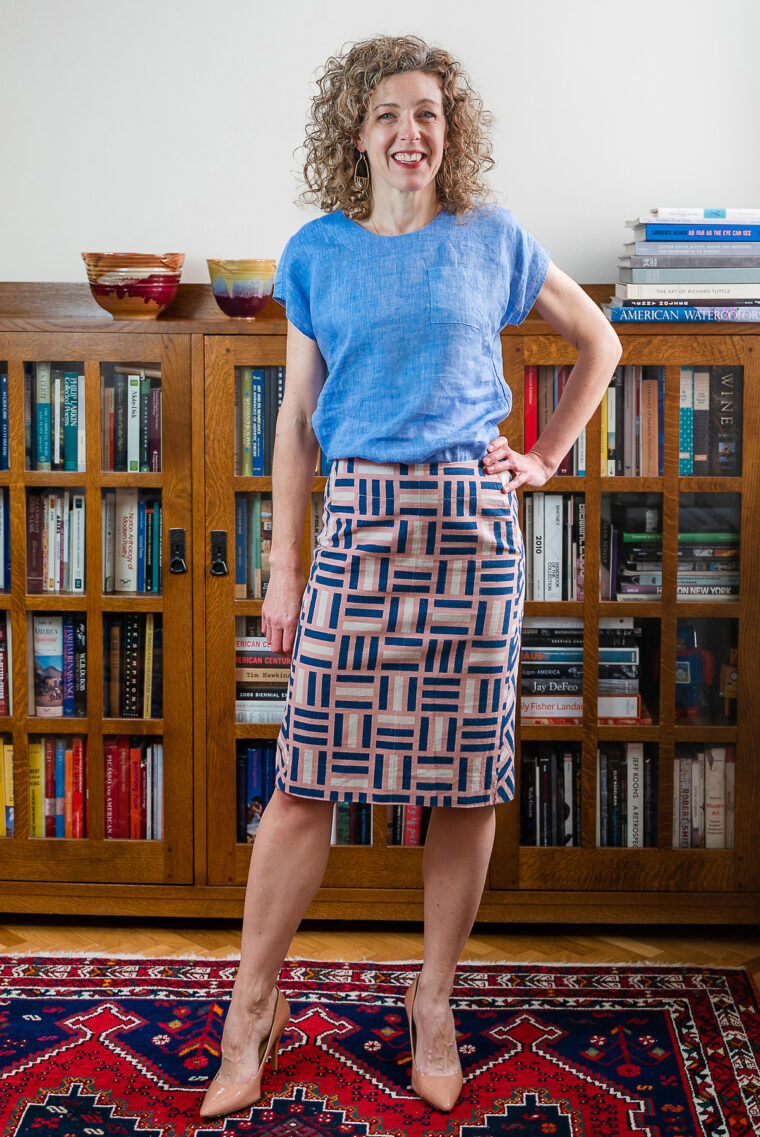 For inspiration, I'll have some more photos to show you soon that will get you thinking about fabrics, colors, and styling. But for right now, here's a little video introduction to the pattern so you can see how it moves.
As always, we hope our sewing patterns will be a jumping-off point for you to express your own creativity and your own style.
Stay tuned to see our testers' examples of this style, and I'll have some fabric and styling ideas for you as well. In the meantime, you can order your own Verdun Woven T-shirt pattern from our website in either paper or digital format right now.
I can't wait to see what you make from this new pattern. Be sure to show us by uploading your photos to the Liesl + Co. Flickr group and tagging them #verdunwoventee and #lieslandco on Instagram.