Visiting us today from our Advisors Circle is Emily who has stopped by in the past with her Changing a Zipper Hoodie to a Pullover post. She's joining us to share a simplified Gelato Blouse that she made for herself. Take it away Emily!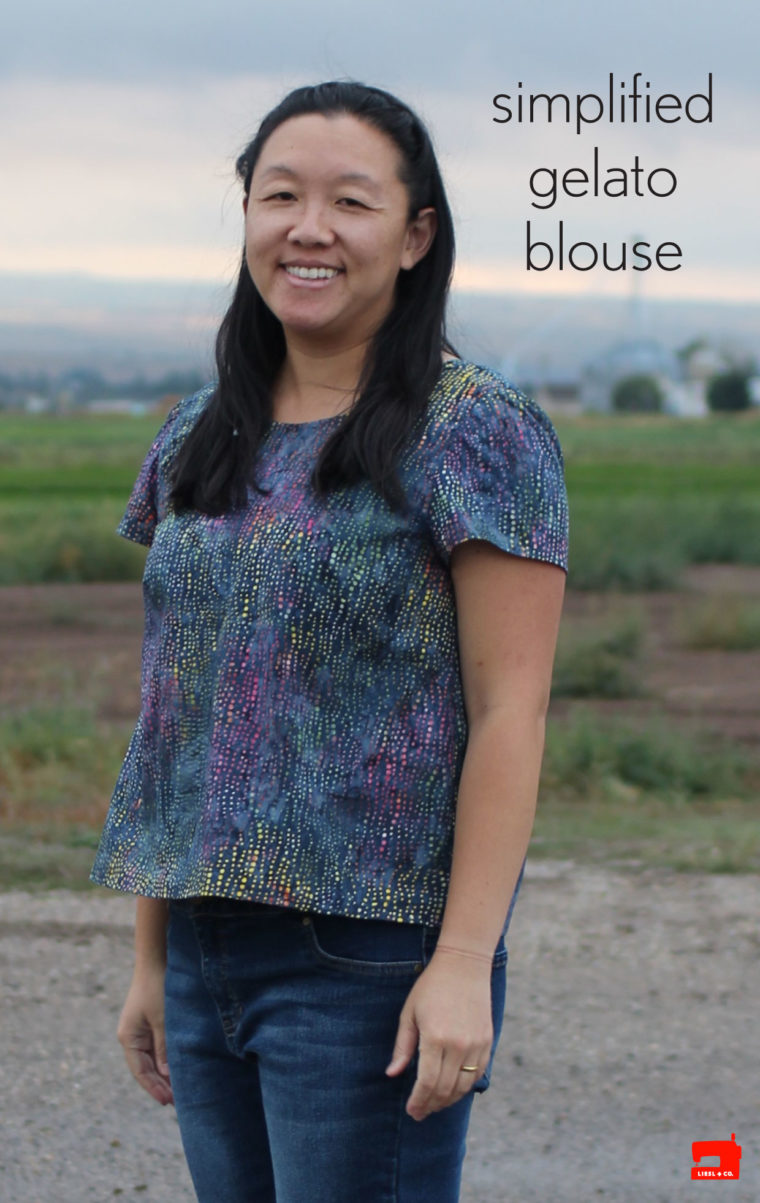 Hello! I'm delighted to be back to share my Gelato Blouse!
I found this really fun fabric and since the fabric is a busy design I thought it would be nice to pair with a simplified Gelato Blouse! As I was finishing prewashing the fabric, I saw a post in the Liesl + Co. Facebook Group of an obviously brilliant lady who used a batik fabric and sewed a beautiful simplified Gelato Blouse! I debated switching patterns but ultimately my curiosity to sew up the final version of the Gelato Blouse won out. You can see my tester version here.
I reprinted the dress view, View B, and found that I needed to lower the dart to fit my body better. I used this tutorial and it was quite easy! I chose to use option 2 but instead of tracing the dart I did some measuring and drew it in. I love that Liesl + Co. patterns are printed on a one inch grid because it makes adjustments to easy! I ended up lowering the dart by 1.25 inches.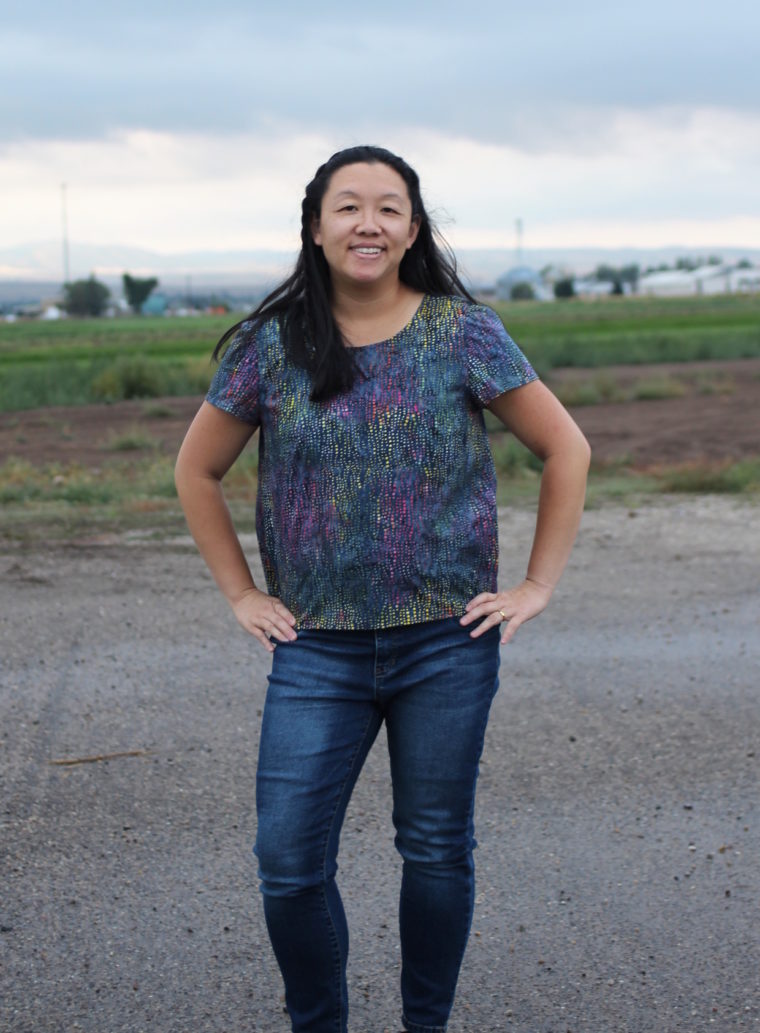 I shortened the dress length by between 18-19 inches. (I counted up 18 full squares from the original hem) and kept the very subtle curve at the sides that the View A Blouse has. I chose a slightly shorter length than I normally might to balance out the relaxed fit through the torso. I also chose to shorten the sleeves by 2.5 inches, although in hindsight I should've only shortened them 2 inches because it was a little tricky to hem the sleeves.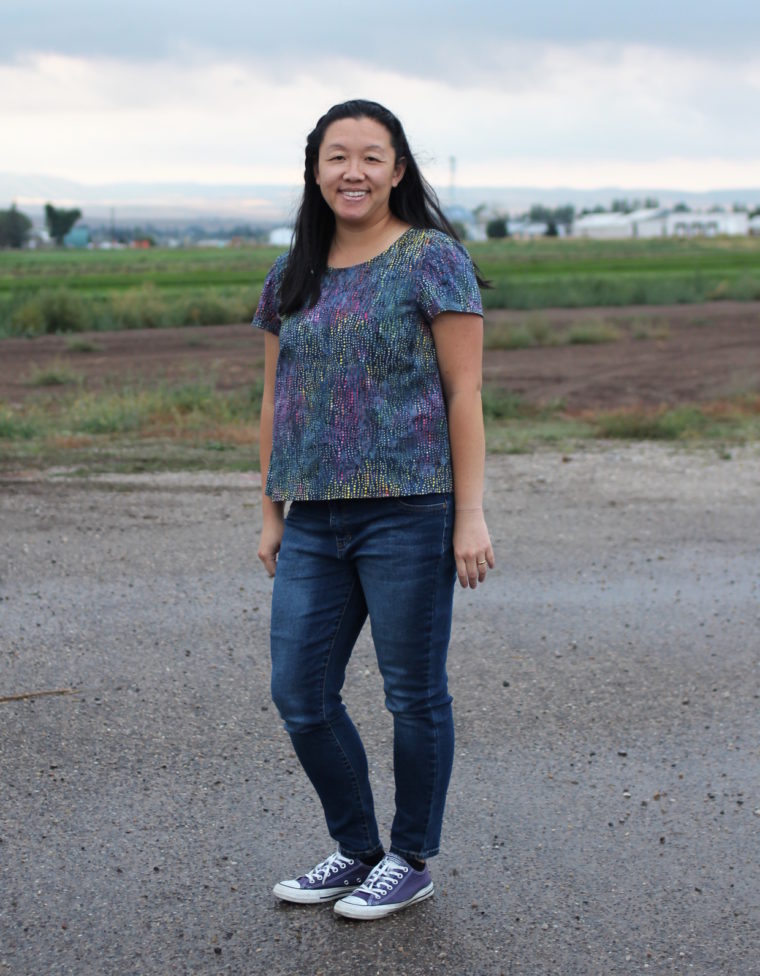 Just a few simple adjustments and I have a nice, simple blouse that is as easy to wear as a t-shirt but looks a little nicer! Isn't sewing the best?!