Visiting us today from our Advisors Circle is Emily who has stopped by with her Changing a Zipper Hoodie to a Pullover post. She's joining us to share something she sewed as a tester for one of the new Liesl + Co. patterns. Take it away Emily!
Hi Friends!
I'm happy to be here today to share my tester version of the Gelato Dress. The Gelato Blouse + Dress has a relaxed fit and a blouse and dress length, different sleeve lengths and ruffled peplum and ruffled sleeves. There is also a button placket on the back of the top.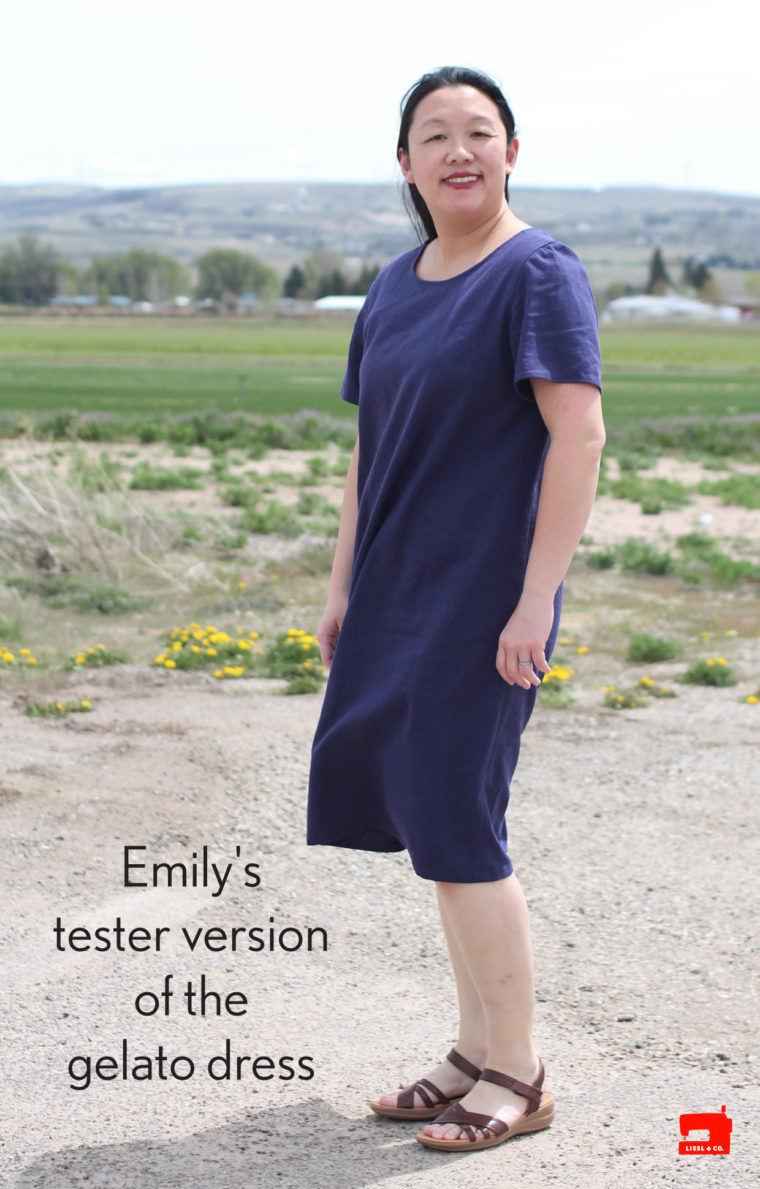 I chose to sew the A-line dress in a linen blend that I had in The Stash since linen is listed as one of the suggested fabrics. I opted to leave the pockets off for this one because I was mainly interested in how the dress fit through the shoulders, chest, and length. Omitting the pockets made this dress a quick sew! I sewed a size 14 because that's the size the chart suggested. I did not make any alterations to the pattern for this version.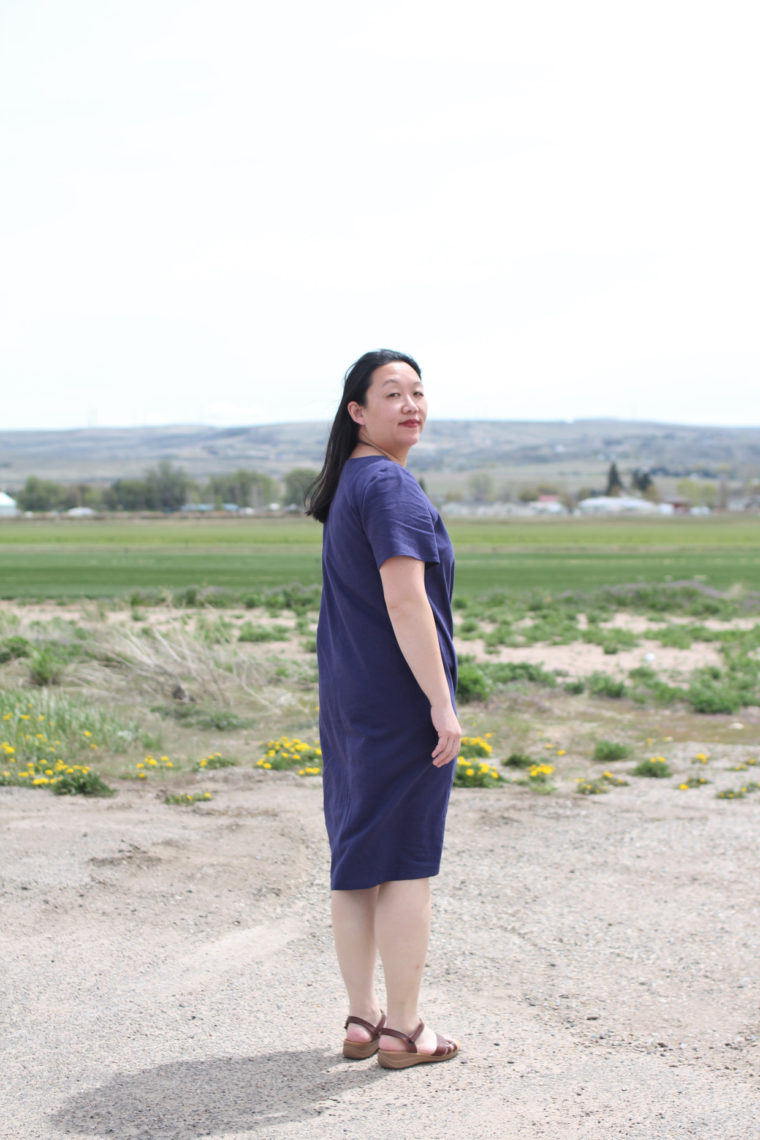 I love the fit through the shoulders and the relaxed fit through the torso and hips. This length is perfect for me. The dress came together beautifully, including the binding around the neckline. Unfortunately I have not been able to sew the final version of the Gelato Dress but when I do I will compare the pattern pieces to my tester pattern pieces to see if I need to move the dart down so it is more flattering on my body. As it is, the dart is about an inch higher than I prefer but I think it's something that few people would notice.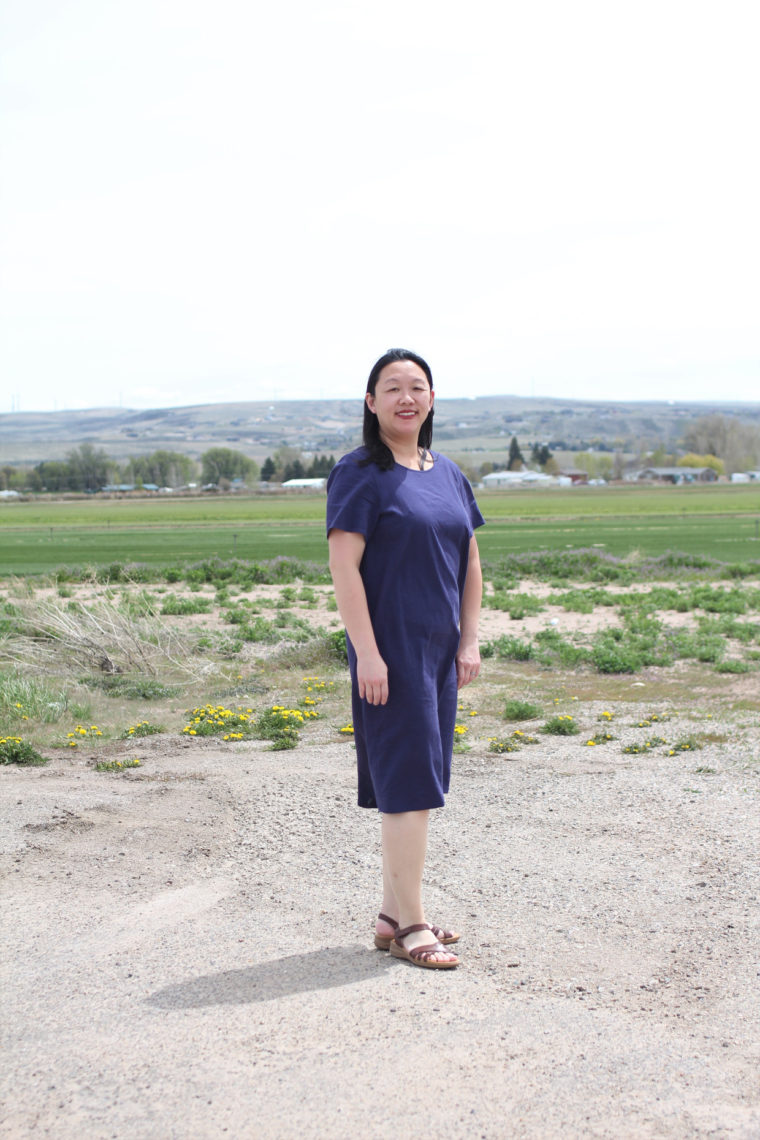 I can see myself wearing this Gelato Dress a bunch as the weather finally warms up. It looks equally nice with sandals, heels, or flats. The dress is easy to layer during the cooler mornings/evenings and could also be super casual with sneakers.
Which version will you sew first? And what's your favorite flavor of gelato?