By adding elastic to the waist of a t-shirt dress (by sewing elastic directly to the fabric), you will change the shape of it and create a cute waisted style. For this project you can use a t-shirt dress pattern like the Girl on the Go. But you could also turn a t-shirt sewing pattern into a dress by following our tutorial here. Have fun with this one, we've got lots of options for you. For women you could use the Chai Tee, Maritime Knit Top, or Bento Tee patterns. And for girls we've got the Lunch Box Tee.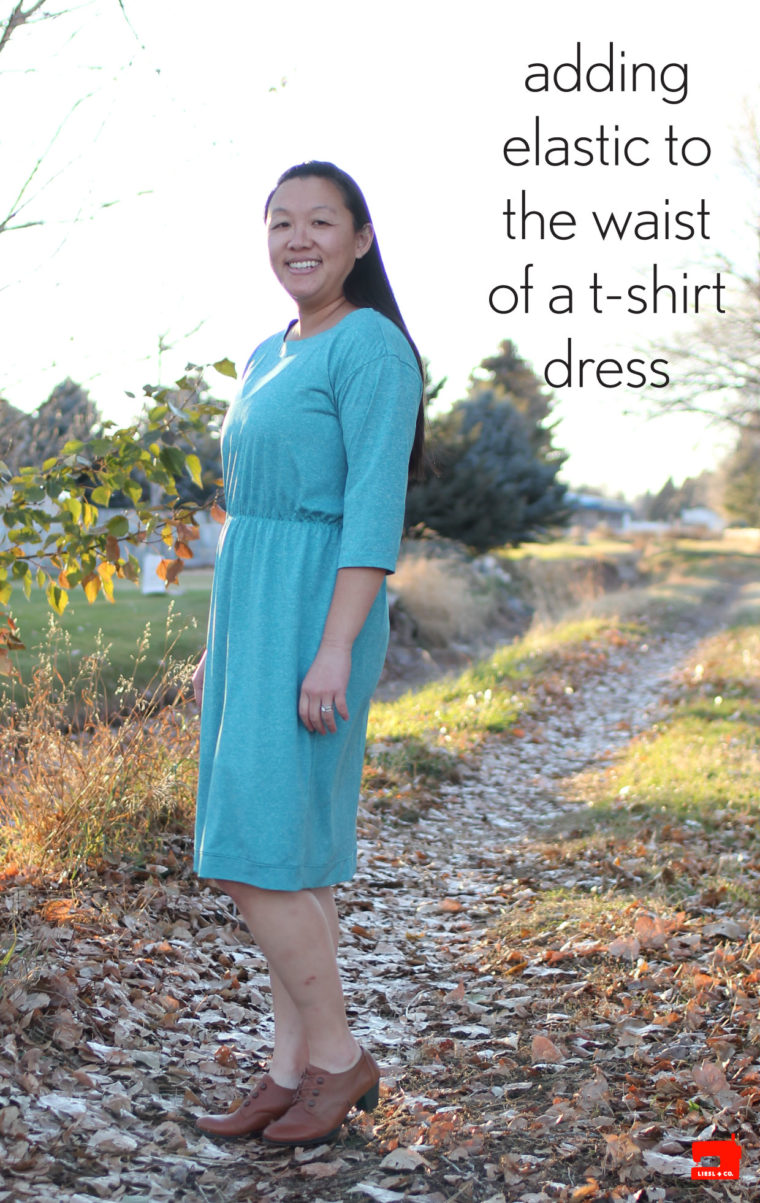 Here is a quick explanation of how to add elastic to the waist of a t-shirt dress. You will discover it is really quite easy to do.
First, cut a piece of elastic 1 inch shorter than the waist measurement. Join the two ends of the elastic and overlap the ends by about 1/2 to 1 inch. Secure them with a zigzag stitch. Use pins to divide the circle of elastic into fours.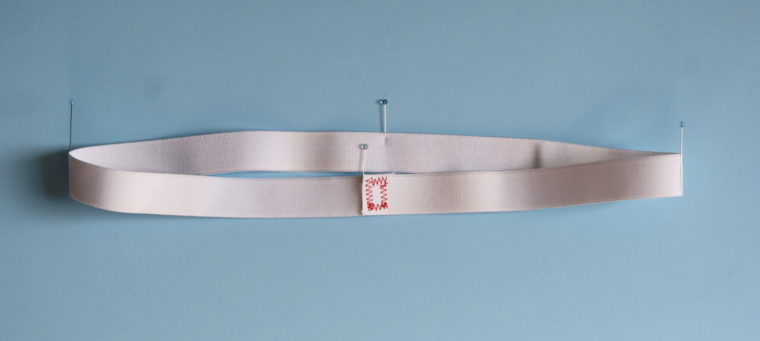 Next, with the t-shirt dress inside out, fold it in half by lining up the side seams. Mark the center back and center front of the t-shirt dress with a pin. Slide the elastic over the t-shirt dress. Use the pins as markers and match up the pins on the elastic with the side seams and the center back and center front.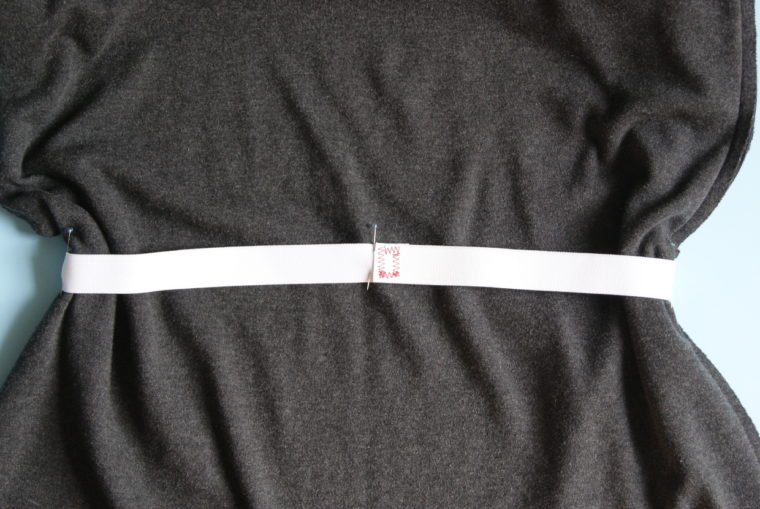 Lastly, sew the elastic to the dress using a large zigzag stitch, making sure to pull the elastic as you sew.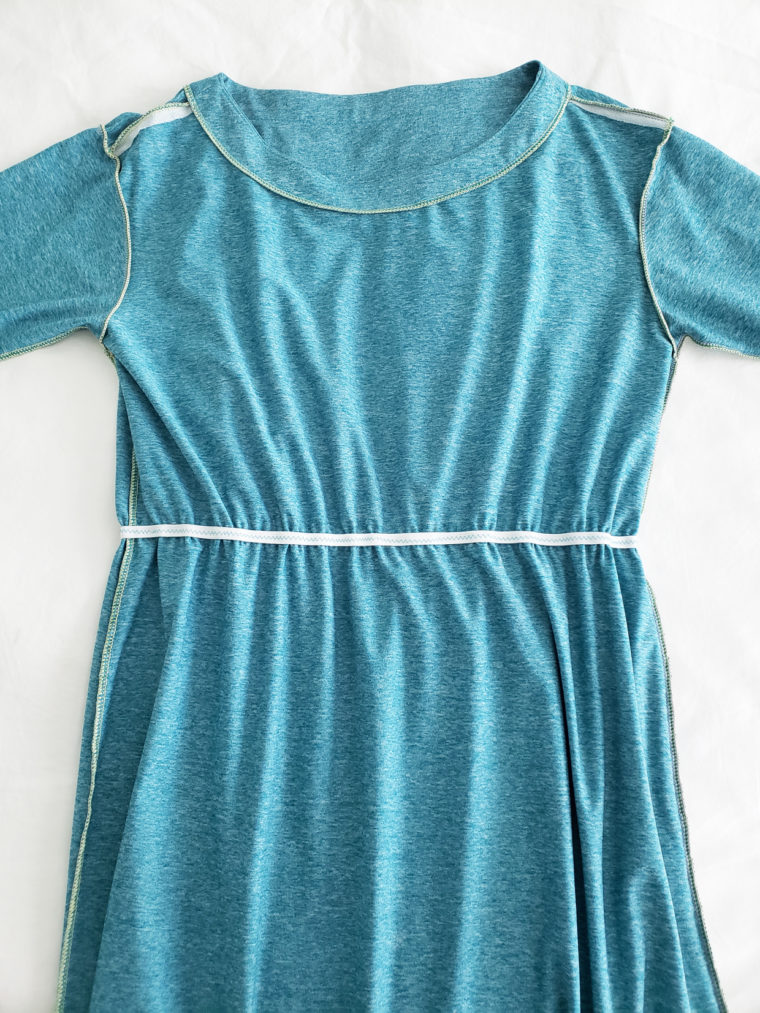 Emily from our Advisors Circle grabbed the Maritime Knit Top pattern, turned it into a t-shirt dress and look at the fun new garment she made for herself!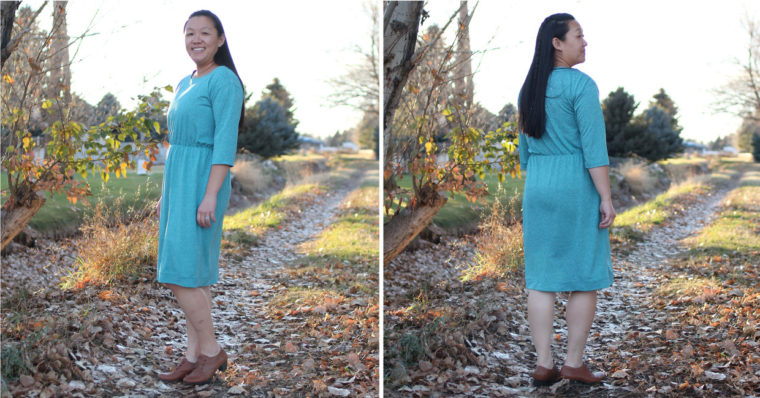 Remember you can place the elastic wherever you prefer. It's totally up to you. You can customize it to be higher waisted, lower waisted or anywhere in between. Creating clothes that fit your style and comfort, that's what we love about sewing, right?
If you enjoyed this post, be sure to check out these projects that use elastic: