Hello friends!
S and I were on the road for a few weeks, so I haven't been able to check in like usual. While I wasn't able to fully unplug, it was rather nice to have limited connectivity while we were in the mountains of Colorado. We were also able to spend a few days in New York, seeing friends and stocking up on some fabrics I can't seen to get in Spain. (What is it with Europe and polyester and viscose, anyway? Argh!)
How has your summer been? Have you done any fun sewing?
Next week I get started sewing fall styles for our model! Do you like my fabric choices so far? (Any guesses what we're planning?)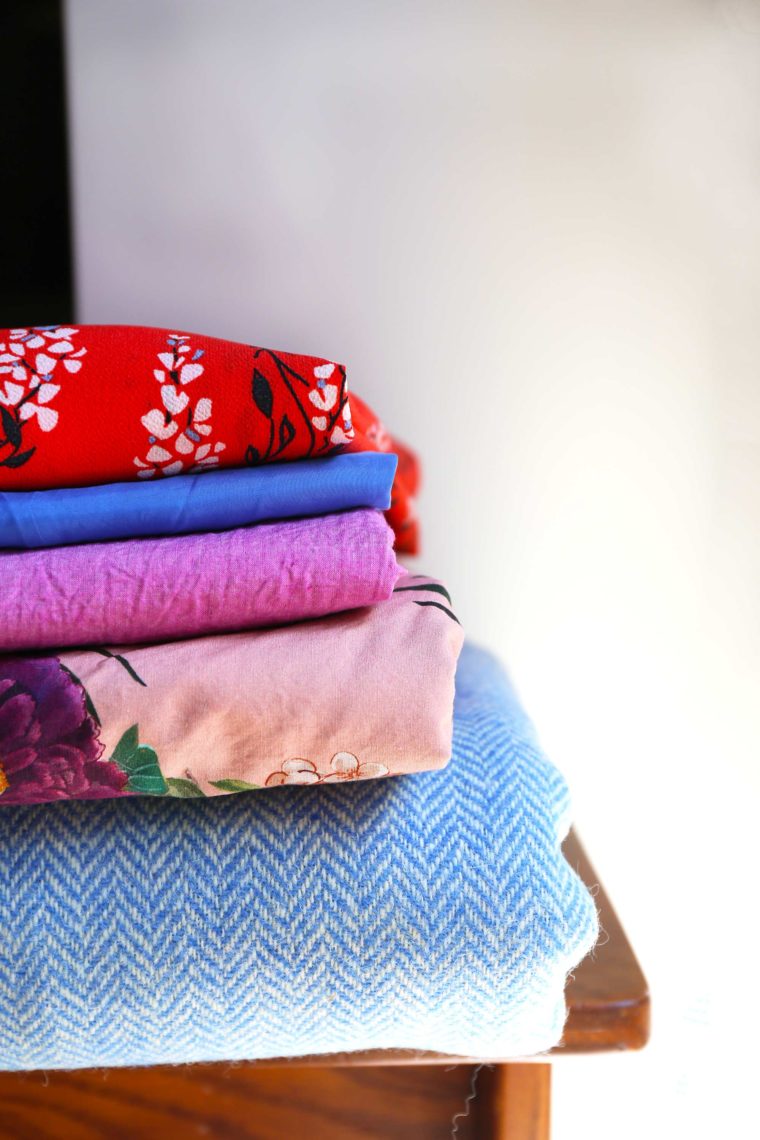 Pinterest Picks
This first dress reminds me of our Jump Rope Dress, and I especially love it in the soft stripes. The second dress is so much fun with the flounces. You could easily sew something like it with our Building Block Dress book.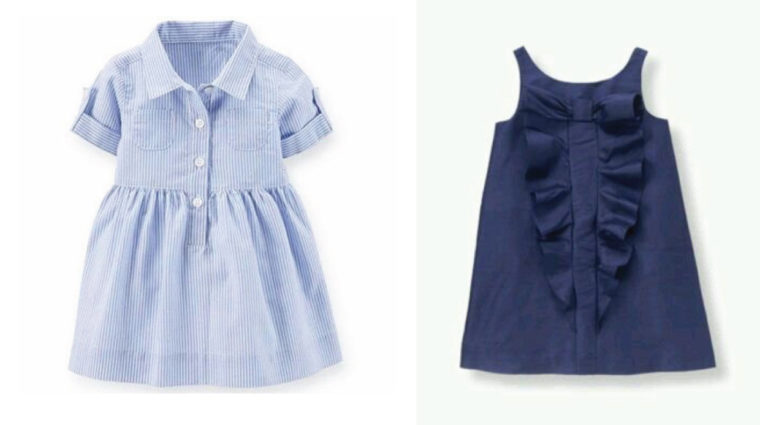 These little zippered cases look so impressive and would be such wonderful gifts. I'm planning to sew a few when I have time. Also, aren't these colors lovely and inspiring? This image pops up in my Pinterest often, so I may have shown it to you before.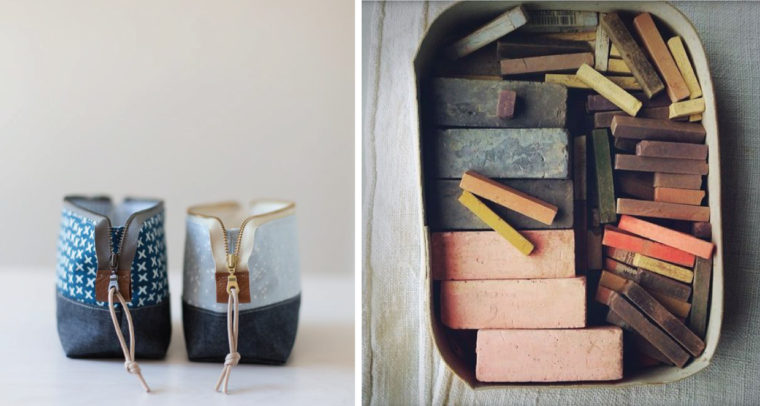 How much fun would it be to take your own sketches, or your children's sketches, and turn them into printed fabric for apparel like this? I love the black-and-white simplicity. Also, I just love this hand-drawn striped fabric, which would lend itself nicely to one of my variations on our Classic Shirt. (Variations one, two, and three. And more variations are coming–watch the blog!)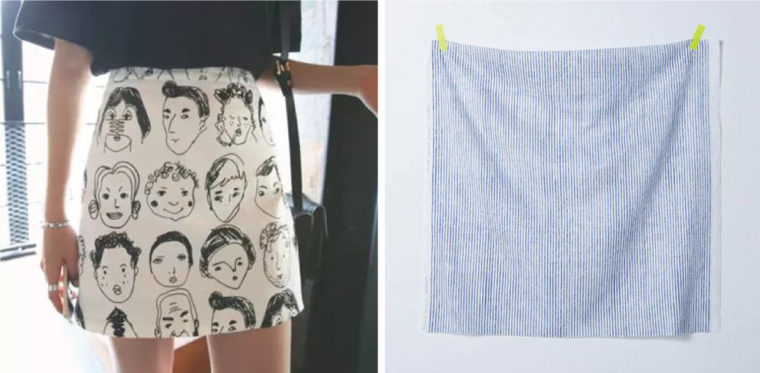 This pleated-front dress would be easy to make with our Rush Hour Dress pattern! In fact, I may even give you a tutorial since I've decided to sew one for myself. We've been invited to several weddings and I own only black and almost-white dressy dresses, so I guess I've got to step up my style game for these formal Spanish weddings. Also, this striped sundress reminds me of our Lisette for Butterick B6661.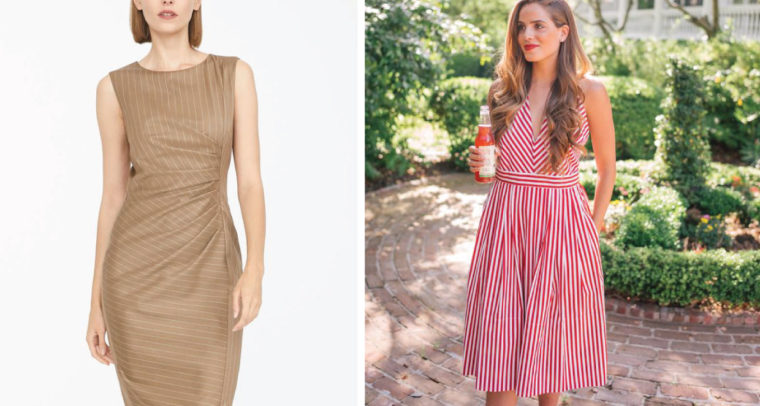 Here are two little details I just love. The on-seam double welt pocket is a must-try while I plan to add to another Classic Shirt. And the pleated neckline detail would be great for either our Gelato Dress for women or to our School Photo Dress, which already has a ruffled neckline detail. It could also be cute on the Carousel Dress, come to think of it.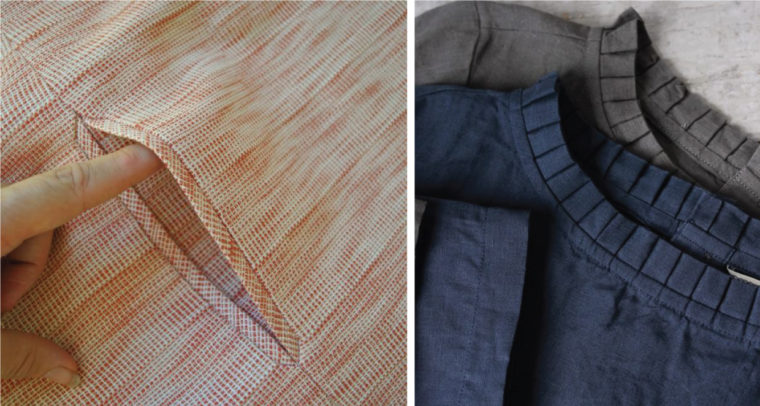 Weekend Reading (and watching)

During our very quick stay in New York I stopped by the new recycled fabric shop near FIT, Fabscrap. Fun place!
Next week I'm finally going to get myself over to the Thyssen-Bornenisza museum here in Madrid for the Balenciaga and Spanish Painting exhibit. It looks great, doesn't it?
Speaking of fashion exhibits, here's one I'll be sad to miss at the Met: In Pursuit of Fashion: The Sandy Schreier Collection. If you manage to go I want to hear about it!
Here's a new-to-me textile and the history behind it, khadi. Or at least I didn't know the name for it. If I'm not wrong, I believe the pink/purple cotton in my photo is a khadi. Giulia brought it to me from India.
We've talked a lot about caring for and laundering your clothes. This article has some terrific tips and ideas. (I'm very much in favor of not washing very often, that's for sure.)
Did you know that a lot of the materials you put in the recycling don't actually get recycled? But don't get discouraged: I'm choosing instead to go as plastic-free as possible. It's not easy. Have you tried?
This article made me laugh out loud several times. Things people say to their dogs. (New York Times)
Fun and interesting: fact checking Anna and Elsa's costumes. Which reminds me: have you seen this super-creative staging of Let it Go, which may be one of my favorite videos ever. I laugh every time I watch it. (Tip: watch the girls in white, especially once the chorus starts.)
Ok, have a great weekend! Any special plans? Sewing projects?