Hello friends!
Here is the third of my recently-sewn versions of our Liesl + Co. Classic Shirt pattern. I've been having fun with this pattern, changing up the details a bit as a little side project to keep myself amused and to update my button-down shirt wardrobe, which is a huge part of my daily uniform.
This one was a mathematical challenge! Maybe you can see why from the photo. Or maybe you can't see the details well enough?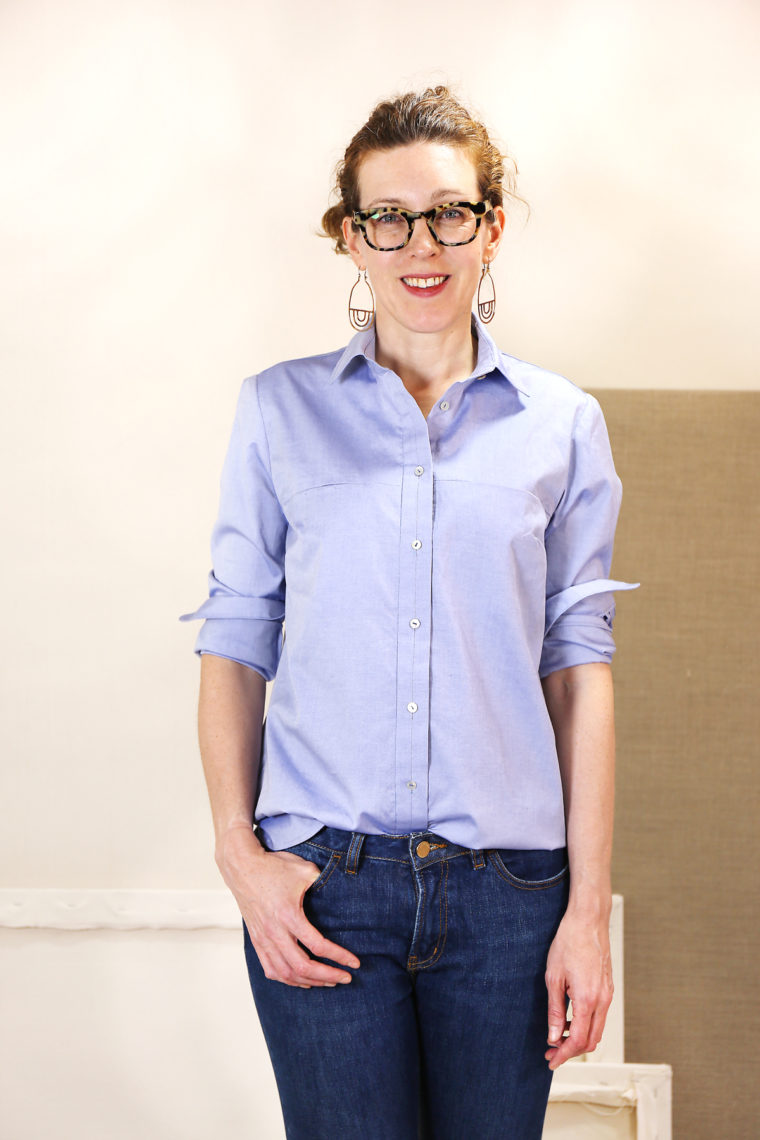 Here's the front in a close-up photo. Take a close look at the button placket.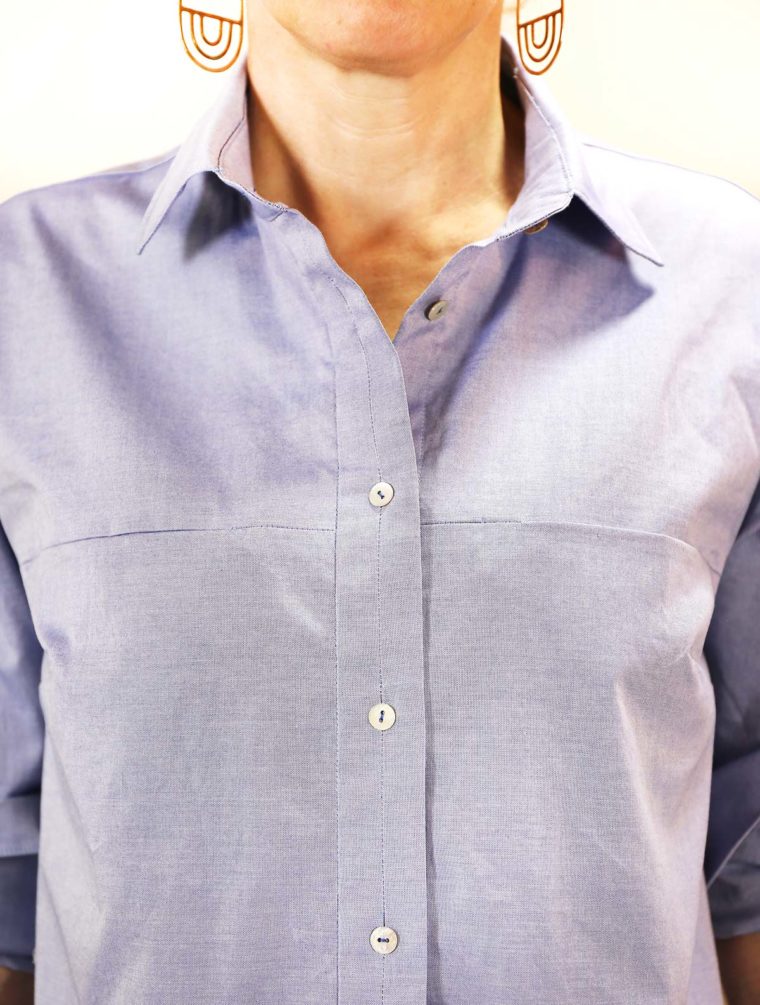 On-seam buttonholes! Just like our newest Oliver + S pattern, the Double-Dutch Jacket + Skirt, for which the reversible jacket has an on-seam buttonhole. It's fun and easy to sew. But it's not so easy when you're trying to determine how wide each piece of the placket should be so the front buttonhole lines up with the back buttonhole once the placket is finished. Then you need to think for a few minutes. (Or, in my case, do some sketches to help figure it out. I would have done so much better in math class if I had a teacher who could have helped me problem-solve in the way I naturally think–visually.) Answer? For those of you itching to try it: two pieces 1 5/8″ wide and one piece 2 1/4″ wide. Hint: the single piece is the center-front edge piece that gets folded over toward the back. Keep the 1/2″ seam allowances. Decide where you want your buttonholes before you sew it all together, of course.
Anyway, I also changed up the front pockets to be on-seam pockets since we're sticking to a theme here. Oh, and in the back I moved the little pleats to a centered reverse box pleat. Easy to do, just put the fullness of the pleats in the center back instead of where they're marked.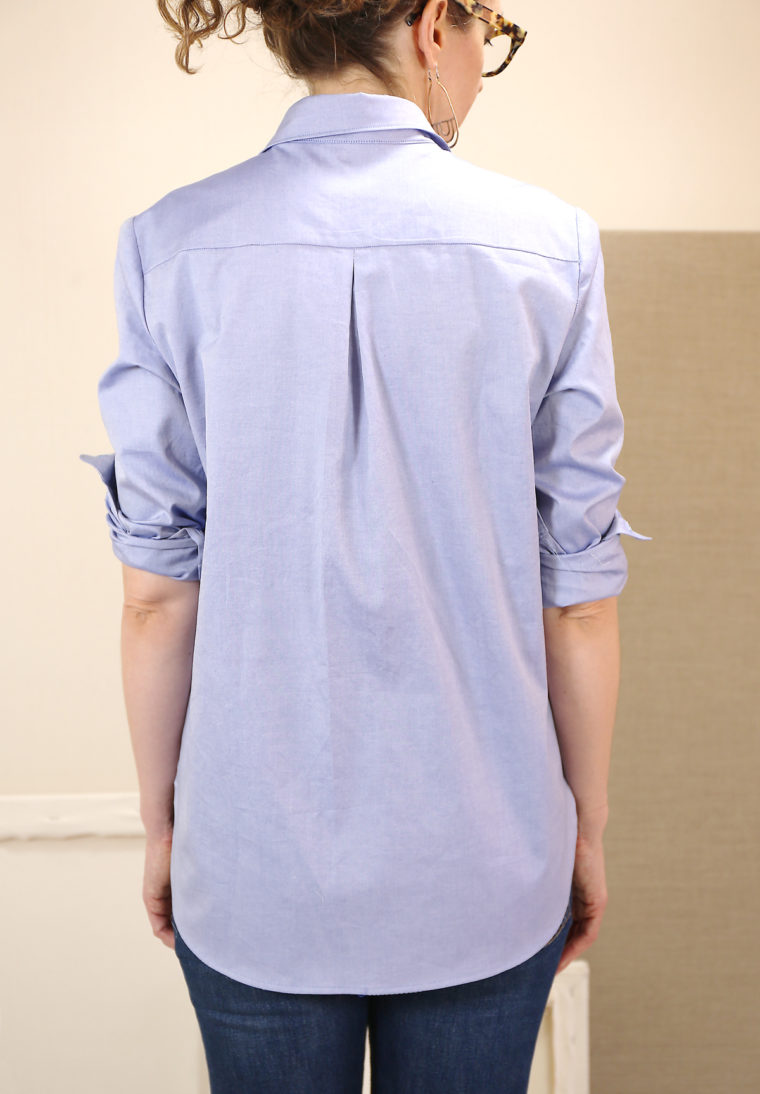 The on-seam pockets are also an easy change. I moved the pocket placement down a bit so I could cut the pattern piece in half about 1/2″ below the armhole seam, added a seam allowance to each cut edge, and then basically followed the on-seam pocket instructions for the Bento Tee to sew them. No sweat.
I've got other ideas for this pattern as well, but they'll have to wait for a bit while I focus on developing the fall patterns. But in the meantime, don't forget that the Classic Shirt pattern makes a great shirtdress, too!
You can pick up your own copy of our Classic Shirt pattern right here. Have fun with it!