This week I've been showing you how you can turn the Liesl + Co Classic Shirt pattern into a shirt dress, and today we wrap up.
If you've landed here, today's post is step three in the process. First, you'll need to lengthen the pattern to dress length. Next, you'll use our free popover placket pattern piece and tutorial to sew the front placket. Then, you can move on to today's finishing details: the inverted box-pleat pockets and the self tie.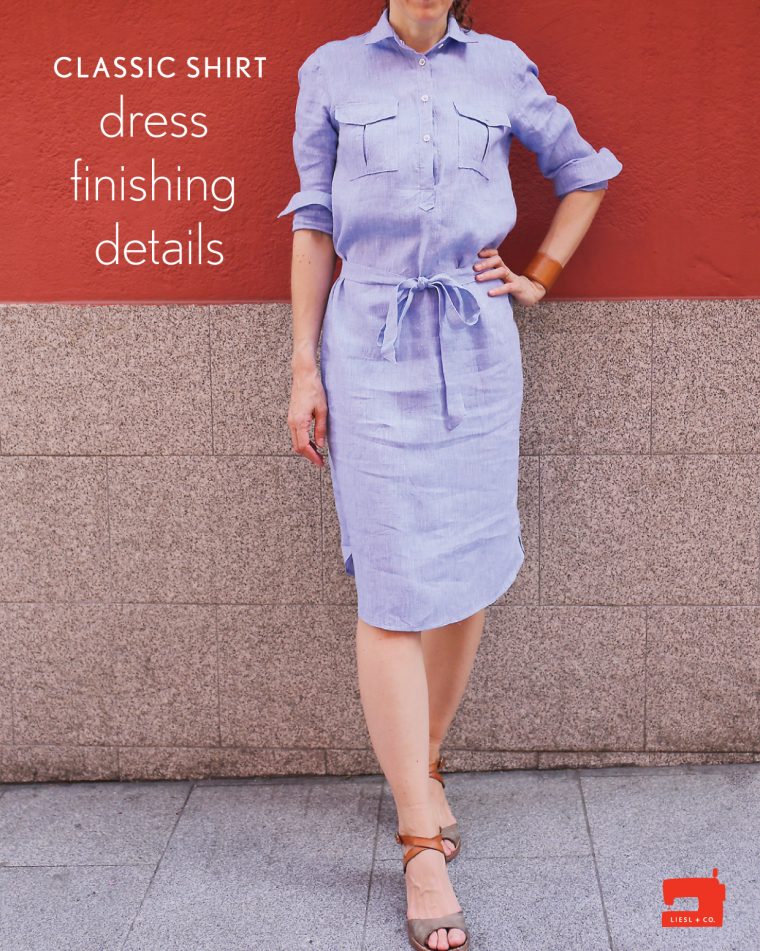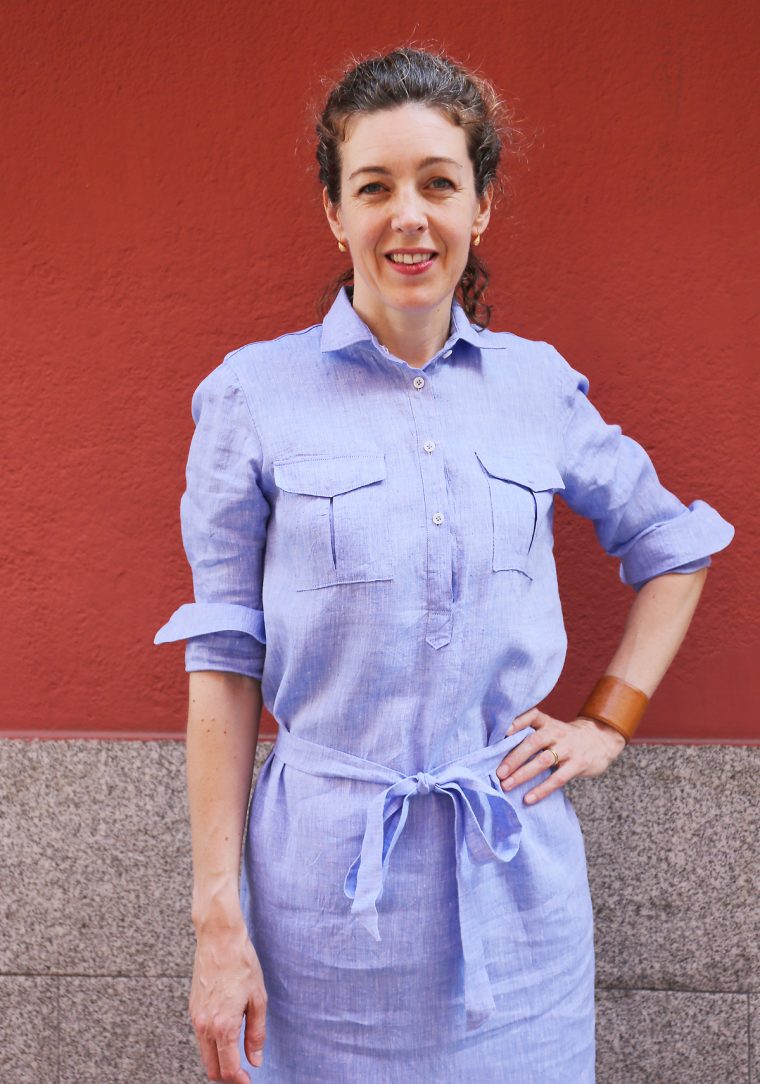 The Inverted Box-Pleat Pockets
To make the inverted box-pleat pockets, I simply basted the View B pockets with right sides together for the first step and then followed the sewing instructions, reversing the top hem edge so the pleat landed on the inside of the pocket for the rest of the steps. That way, when you remove the basting stitches you have a dimensional effect to the pleats. Maybe it's a little dressier, I don't know. I just like the effect. Here: I've reversed the View B illustrations to help you with it.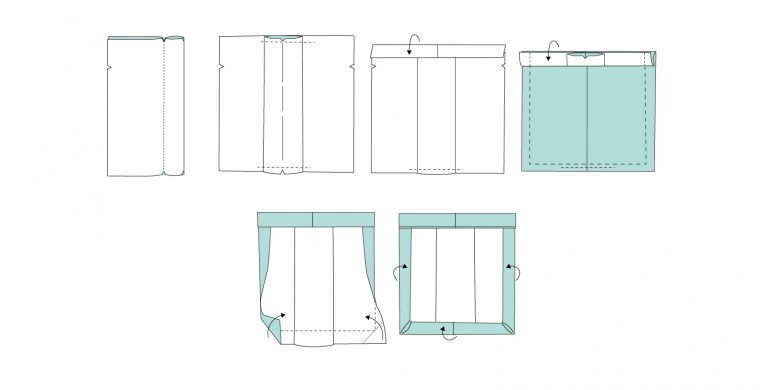 The Self Tie
To make the tie, I cut two strips of fabric 3 1/2″ wide and 40″ long. Of course, if you cut the ties on the fold the pattern piece will be 20″ long. You can lengthen or shorten this as you like.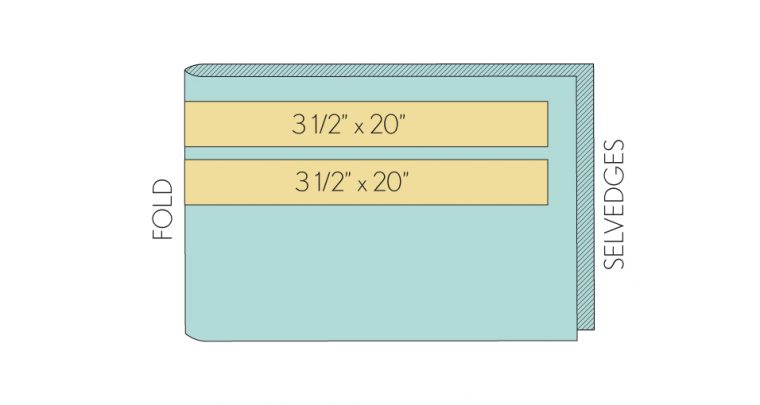 Pin and stitch the short ends of the two cut ties with right sides together for make one long tie. Press the seam allowances open, then fold and press the remaining (un-sewn) short ends of the sash to the wrong side by 1/2″.

Unfold the pressed ends and fold the sash in half lengthwise, with right sides together and raw edges aligned. Stitch the length of the sash with a 1/2″ seam and press the seam allowances open.

Using a safety pin or bodkin, turn the sash right-side out through an open end. Tuck both short ends of the sash inside, using the previously folded creases to help you align the edges. Finger-press the sash before pressing the length with an iron so that the seam lines up either with one edge of the sash or straight down the center of one side.
Stitch the short ends of the sash closed by hand with a whipstitch or with a machine edgestitch.
And that's it! Use your tie as a belt or sash, or tie it around the neck of the shirt/dress like a pussy bow.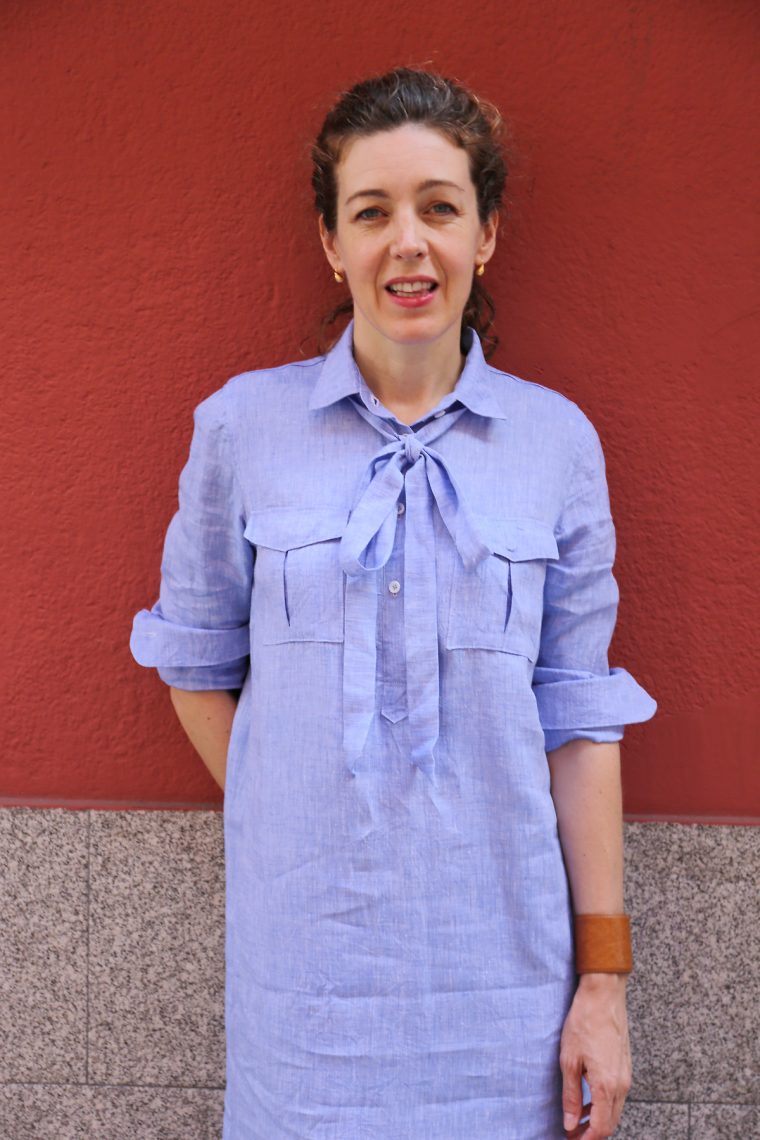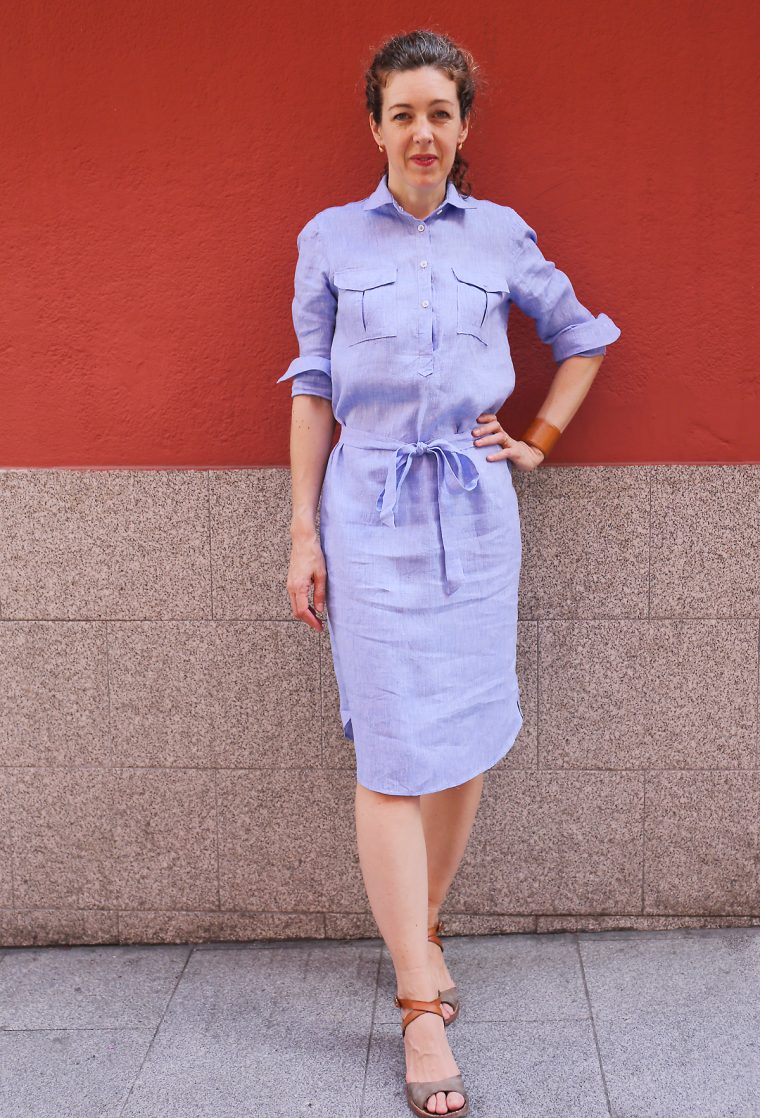 Enjoy your new Classic Shirt shirt dress!