Hello friends,
I'm back today to introduce you to the second of our two Liesl + Co. patterns that we are releasing in our new expanded 16-30 size range. We debuted our Liesl + Co. Rush Hour Dress + Blouse pattern a few weeks ago, and today I'm pleased to introduce you to the version we have made of this style in the new 16-30 size range which I discussed last week.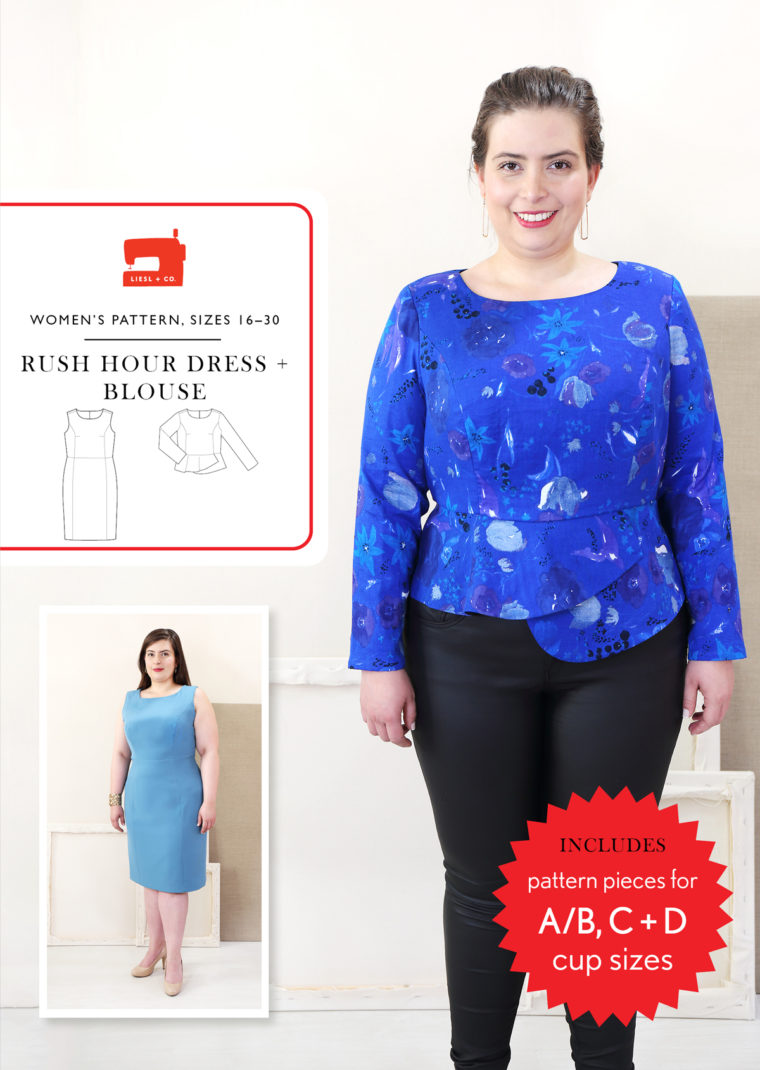 If you aren't familiar with the Rush Hour pattern yet, let me give you a quick tour. As I said in my introductory post, this pattern is really versatile and presents you with many options. In addition to offering a practical and elegant sheath dress (and so many ways to wear it) and a fitted blouse with an asymmetrical peplum, it gives you the choice of whether to sew it sleeveless, with short sleeves, or with long sleeves.
Both the dress and the blouse include an invisible back zipper, and the dress has a walking vent. The blouse's peplum has a gentle flare and is asymmetrical in a way that's interesting and a bit unusual. Both styles are fully lined (except for the sleeve, but you can easily line it if you really want).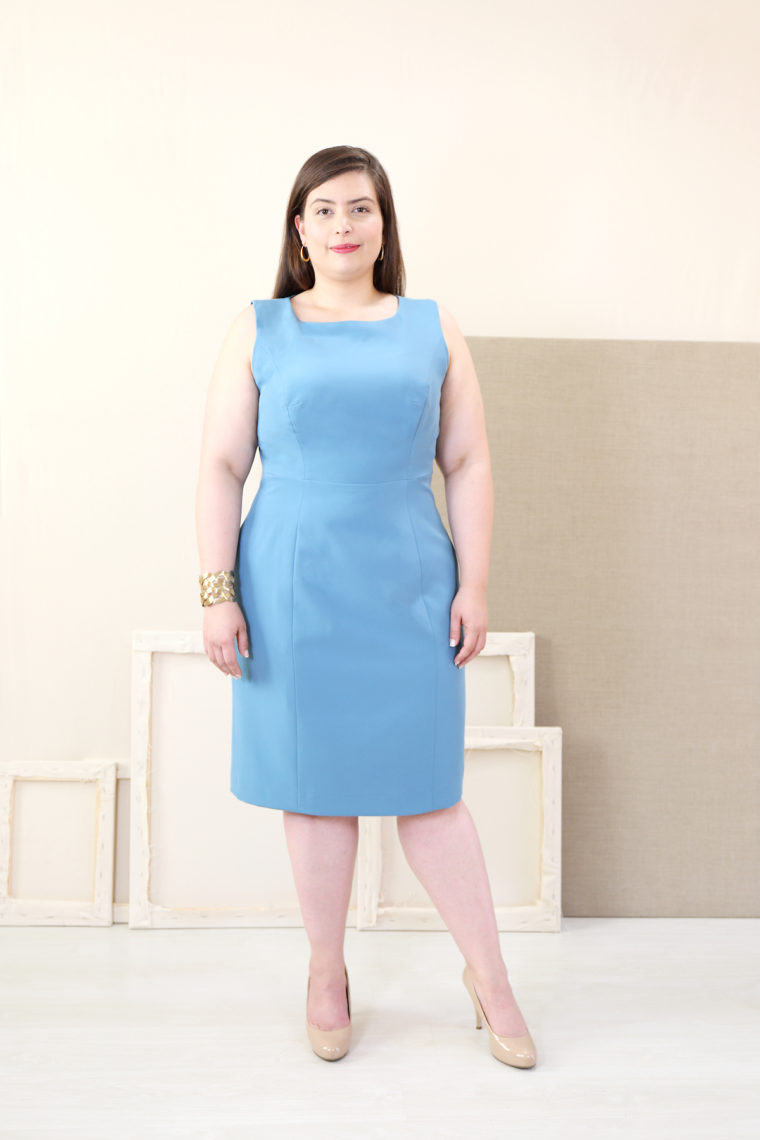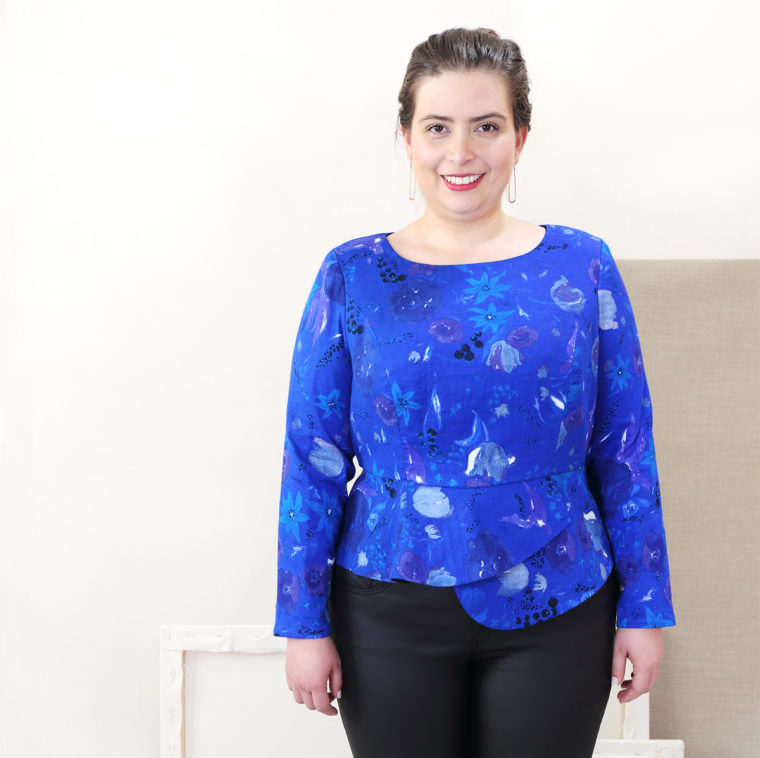 When I originally introduced the Rush Hour pattern, I explained that I designed it to be easily adjustable so you can customize it for your own body. The princess seams and Dior bust dart help with this, since with more seams you have more places to take in and let out. And since we also included cup sizes with this pattern, a lot of the full bust adjustment work has already been done for you, letting you focus on getting just the right fit for your body. The instructions talk you though when to check the fit and make any necessary adjustments, since with a fitted dress like this some fabrics are stretchier than others. That way you can get a perfect fit before it's all sewn together.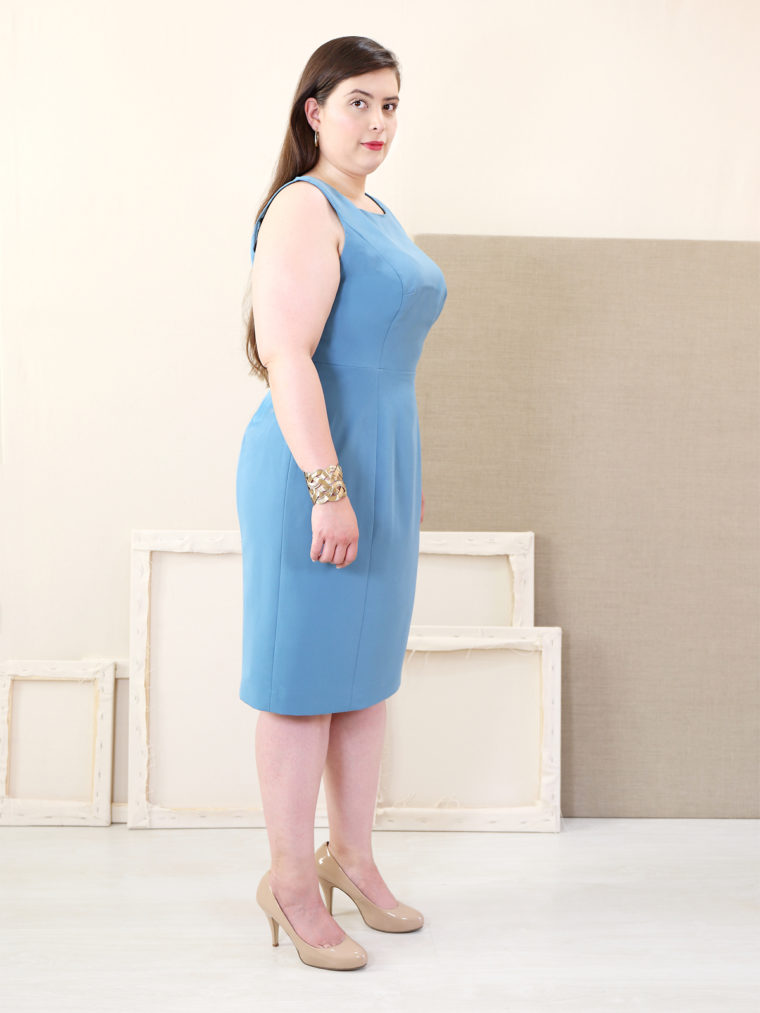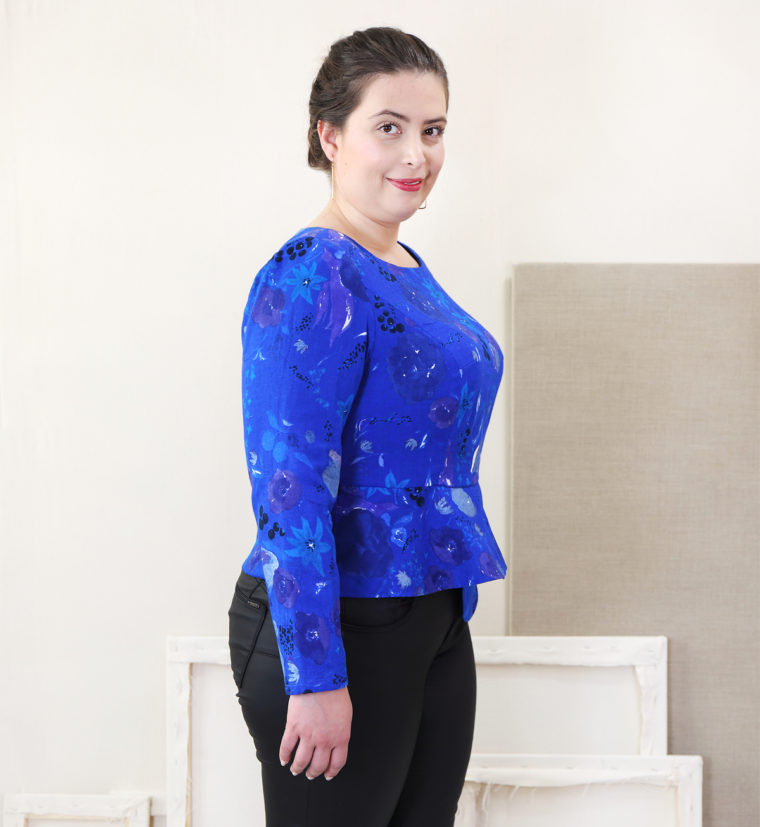 As with our Gelato Blouse + Dress pattern, the expanded size range includes an overlap of sizes 16, 18, and 20 in case you measure different sizes in different places. You can read more about our new expanded sizes and the process we used to develop them in my post specifically about them.
Regarding fabric suggestions, this pattern works well in woven fabrics like wool flannel and crepe. It would be stunning in a floral sateen or in linen. You could use an apparel-weight canvas like one of those pretty Japanese fabrics (I used double gauze for the blue blouse in these photos), and denim or other twills would be great. You could also get away with lighter fabrics for the blouse. I used a poly crepe for the dress in these photos, but I definitely don't recommend it. (And I will never use it again–it was horrible to photograph–although I hope you can't tell.)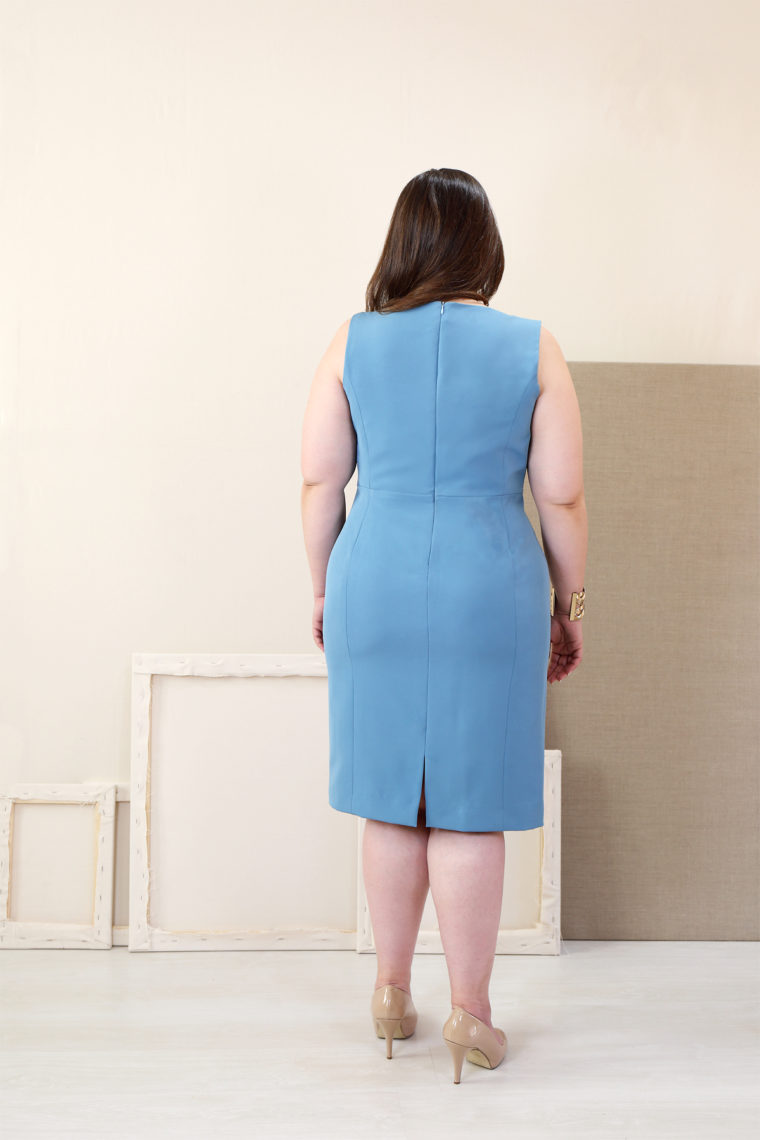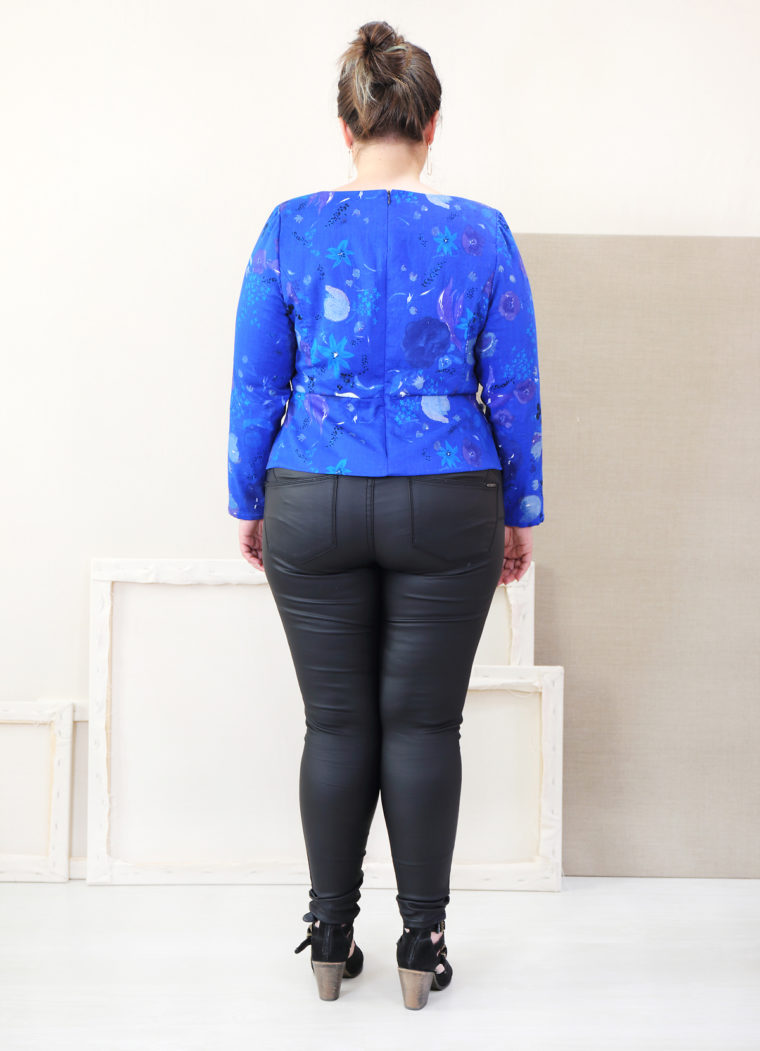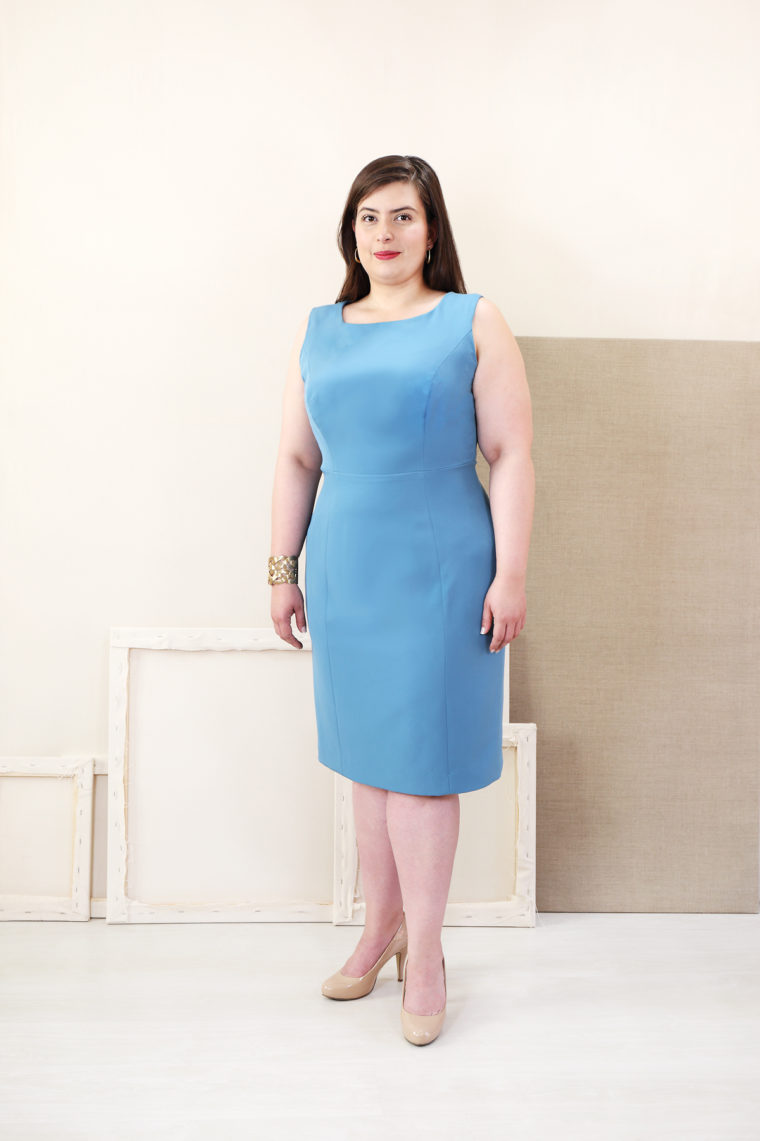 Take a look at my Liesl + Co Rush Hour Dress + Blouse Pinterest board if you'd like more inspirational ideas for sewing and wearing this dress.
I really, really hope you'll enjoy both sewing and wearing this style. Obviously I can't wait to see it on you!
You can pick up your own copy of the digital Rush Hour Dress + Blouse pattern now in either the 0-20 or the 16-30 size range. Tag us with #rushhourdressblouse and #lieslandco on Instagram, will you?