Over the past few seasons, we've released several patterns I designed specifically to help you with getting a good fit. One of those patterns was our Extra-Sharp Pencil Skirt which includes seams strategically positioned to help you easily customize the fit specifically to your body. This fall we have two more patterns with a similar mission and idea.
The first of those patterns is this, the Rush Hour Dress + Blouse. This is a fitted style with princess seams and a small Dior dart to help you get a great fit.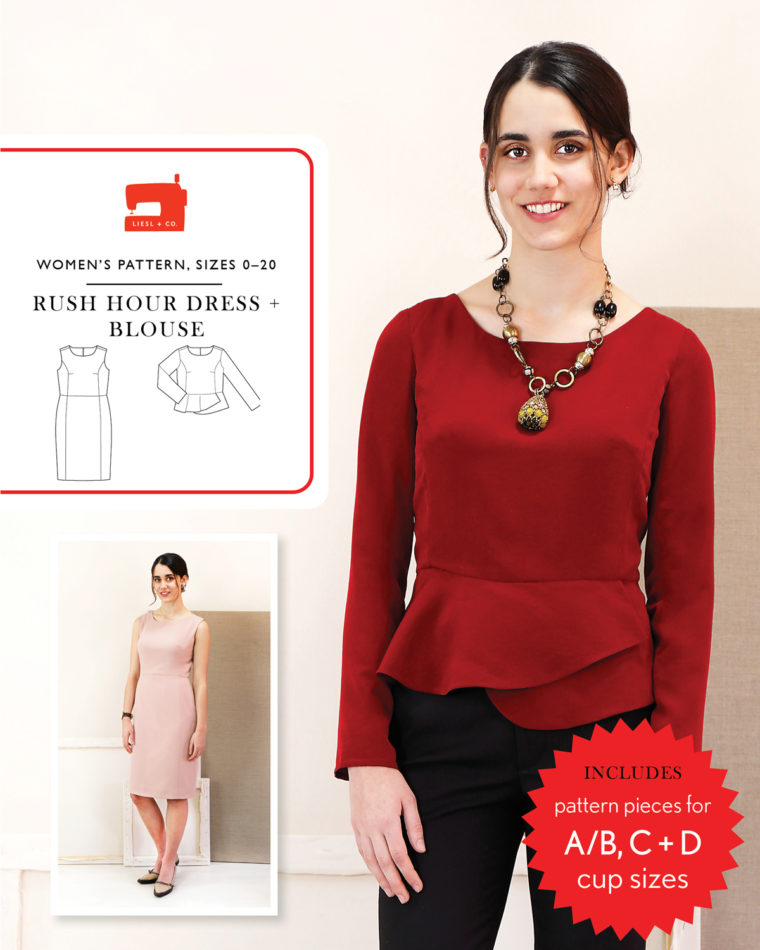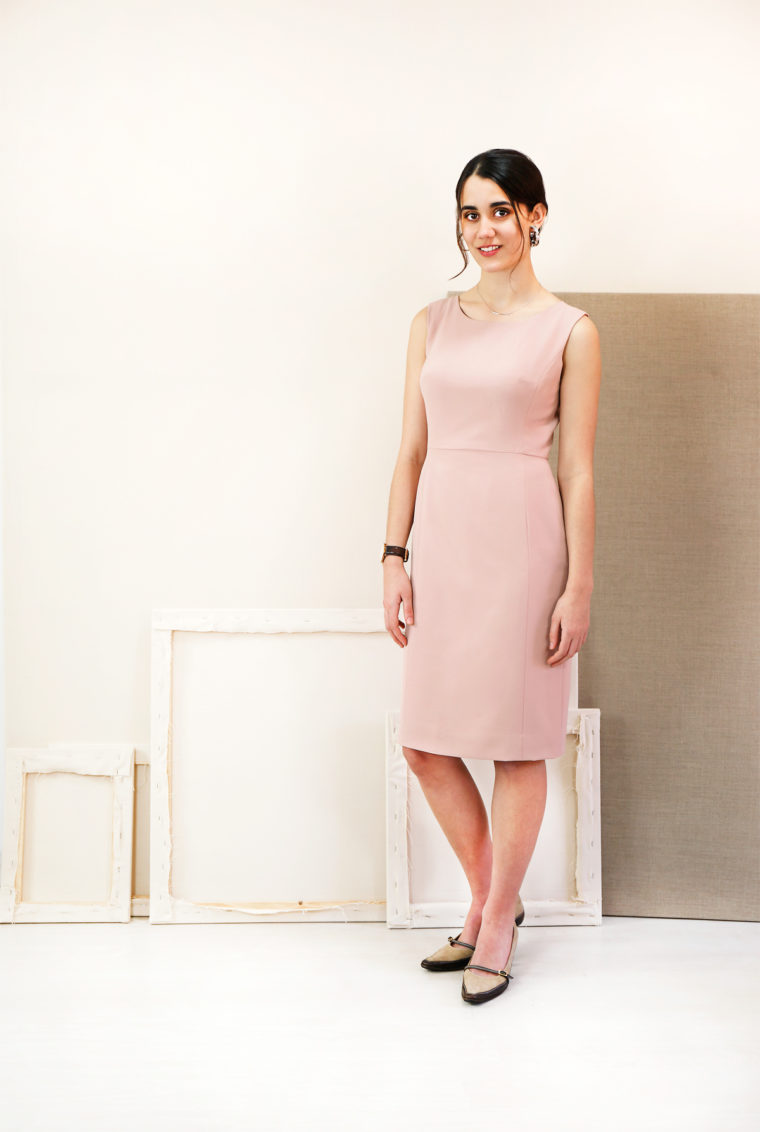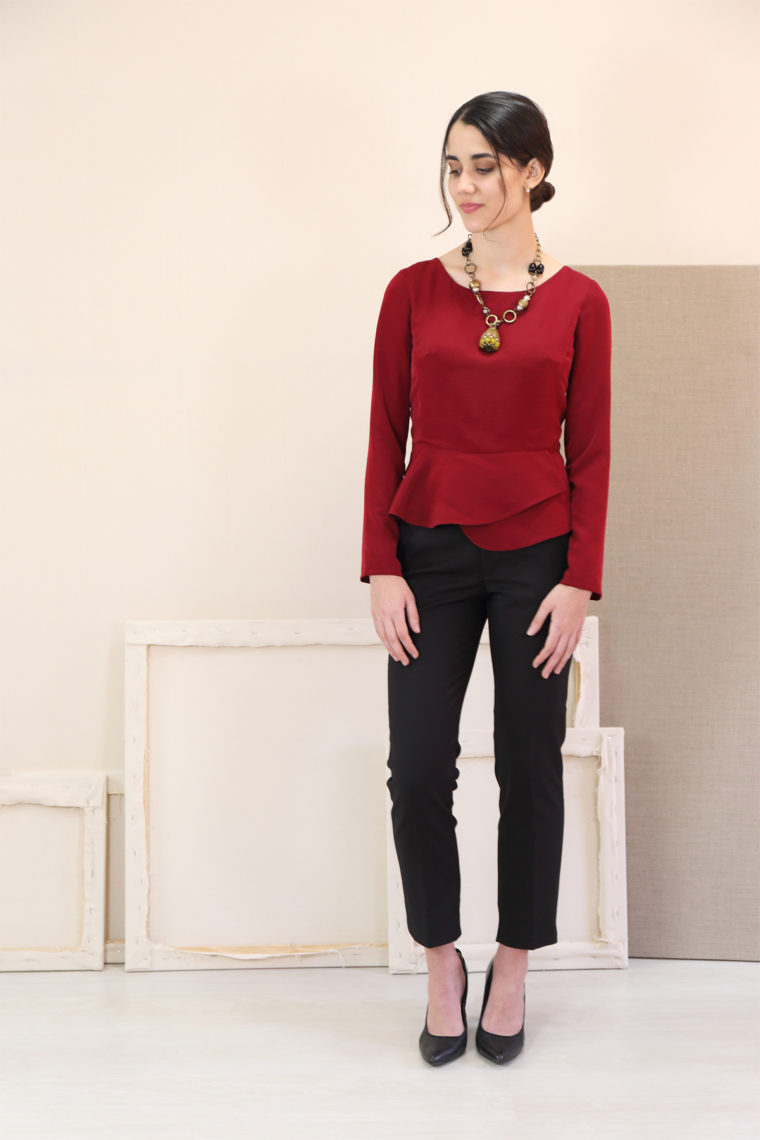 This pattern is really versatile and presents you with so many options. In addition to offering a practical and elegant sheath dress and a fitted blouse with an asymmetrical peplum, it gives you the choice of whether to sew it sleeveless, short sleeved, or long sleeved. Both styles include an invisible back zipper, and the dress has a walking vent. The blouse's peplum has a gentle flare and is asymmetrical in a way that's interesting and a bit unusual. Both styles are fully lined (except for the sleeve, but you can easily line it if you really want).
The pattern includes separate pieces for cup sizes A/B, C, and D so the full bust adjustment has already been done for you. And the instructions talk you though when to check the fit and make any necessary adjustments, since with a dress like this some fabrics are stretchier than others. That way you can get a perfect fit before it's all sewn together.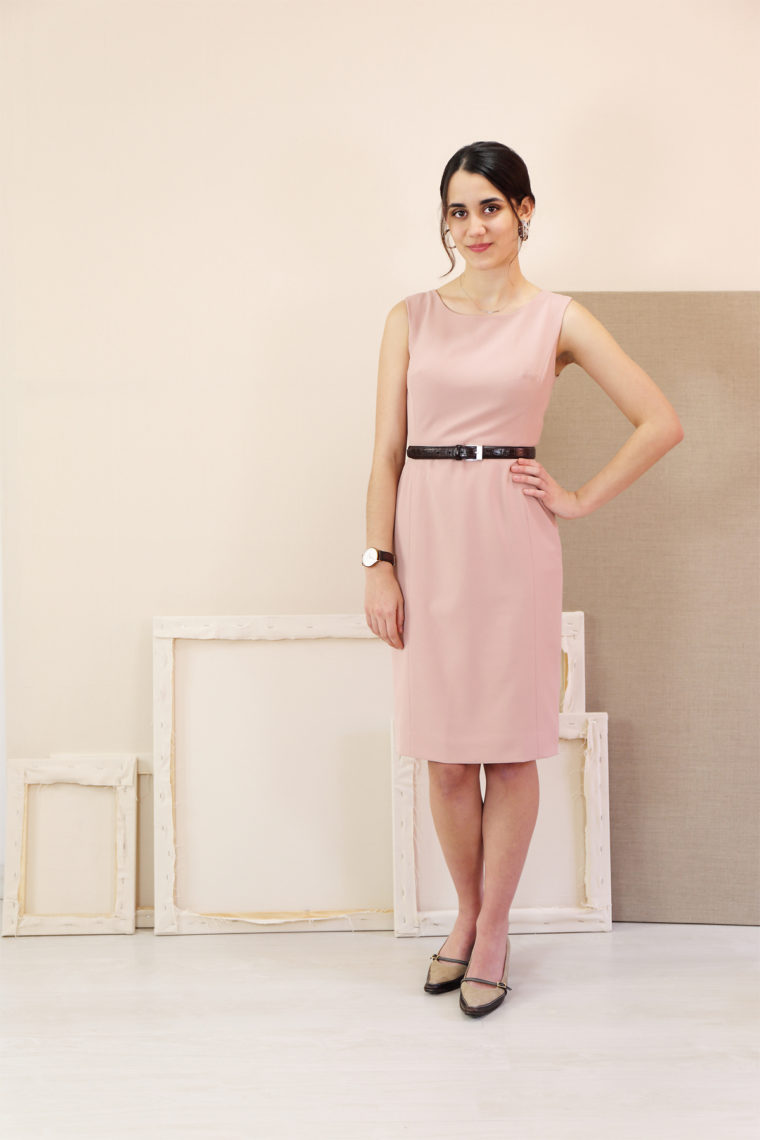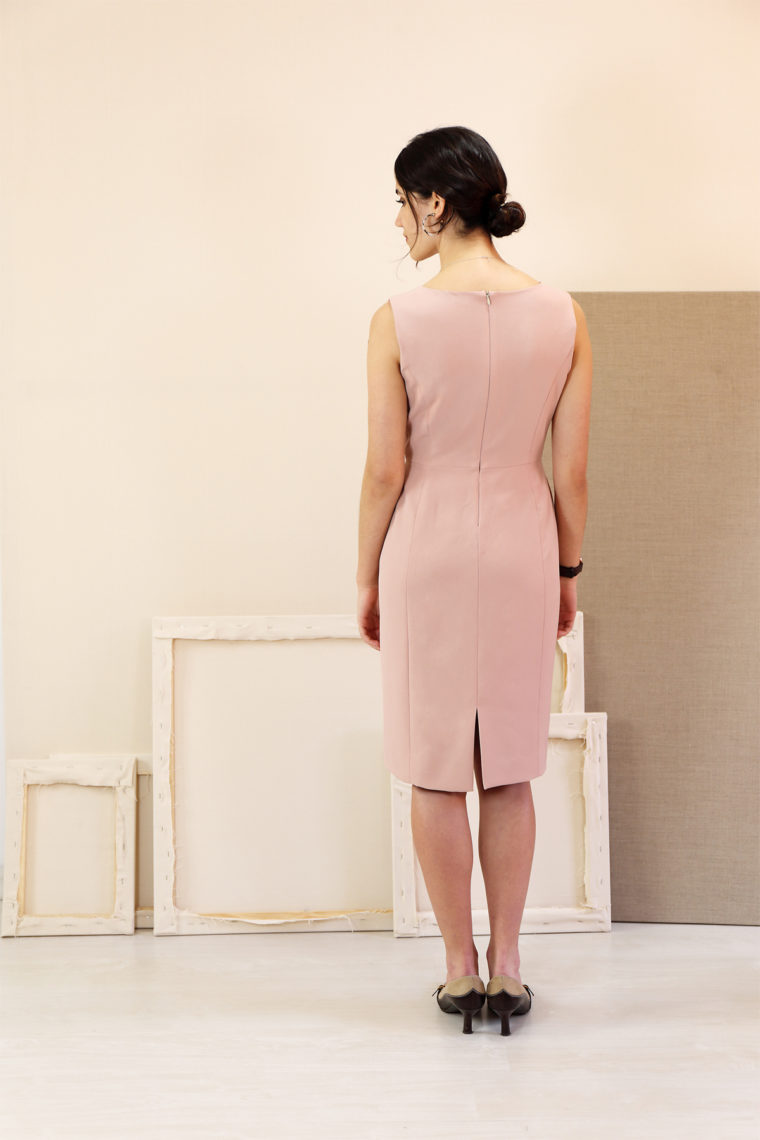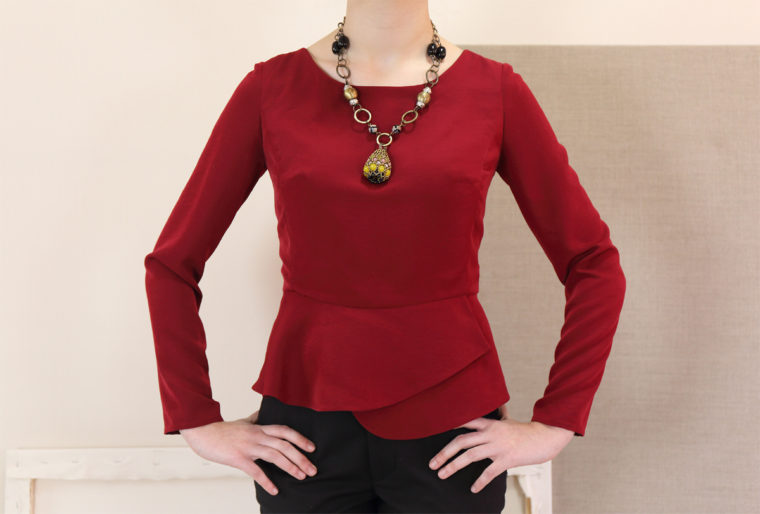 Regarding fabric suggestions, this pattern works really well in wool flannel and in crepe. It would be stunning in a floral sateen or in linen. You could use an apparel-weight canvas like one of those pretty Japanese fabrics, and denim or other twills would be great. You could also get away with lighter fabrics for the blouse.
As usual, I've assembled some photographs to inspire you. As it turns out, this is a very Meghan Markle type of style! Try a pretty floral or even try color blocking to give the dress more of a separates look. For the peplum, gingham or a check would be great for summer.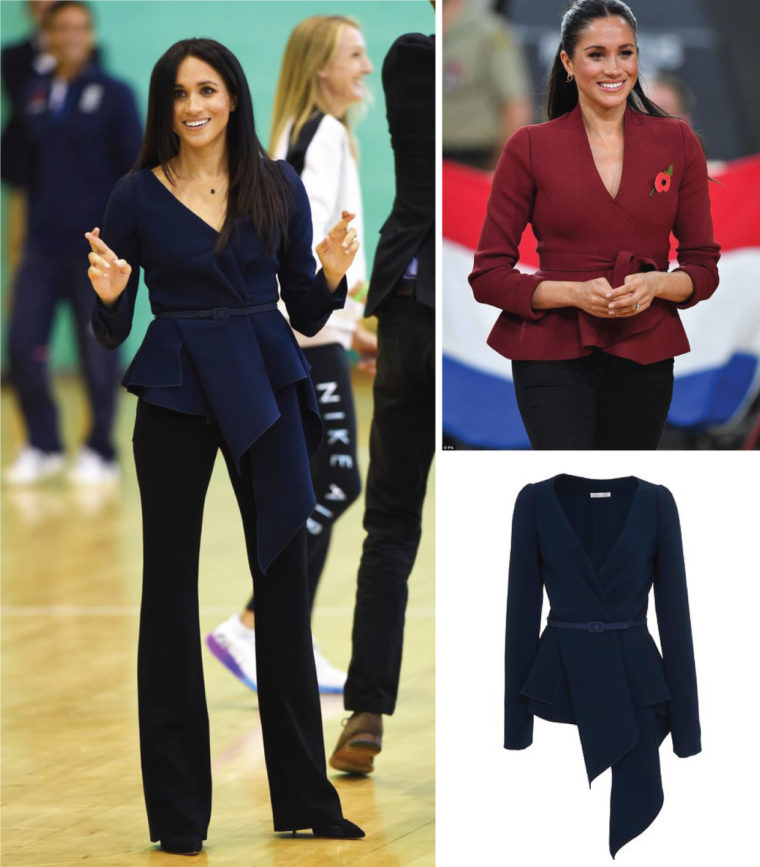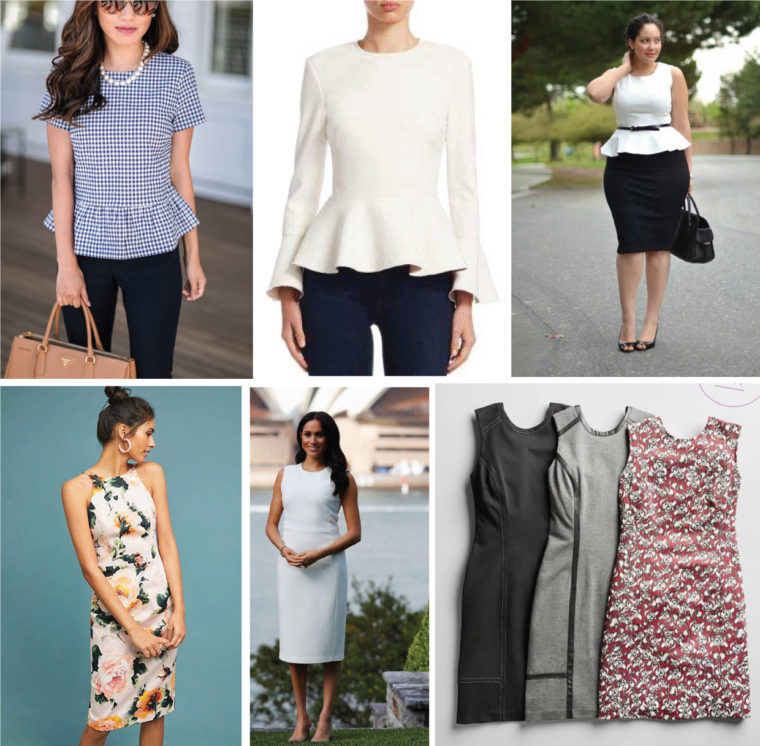 This is an extremely versatile style, as I'll demonstrate for you soon. The dress can be worn so many different ways.
The Rush Hour Dress + Blouse pattern will be available for purchase next week. You can visit the pattern page for either the paper version or the digital version and sign up to be sent an email as soon as it's available!