We are delighted to have the lovely Ana Sofia return today. She has stopped by in the past with her Girl on the Go with Ruffles, Honeycomb Smocking Tutorial, and Building Block posts. Now she is here to share her latest make! Enjoy!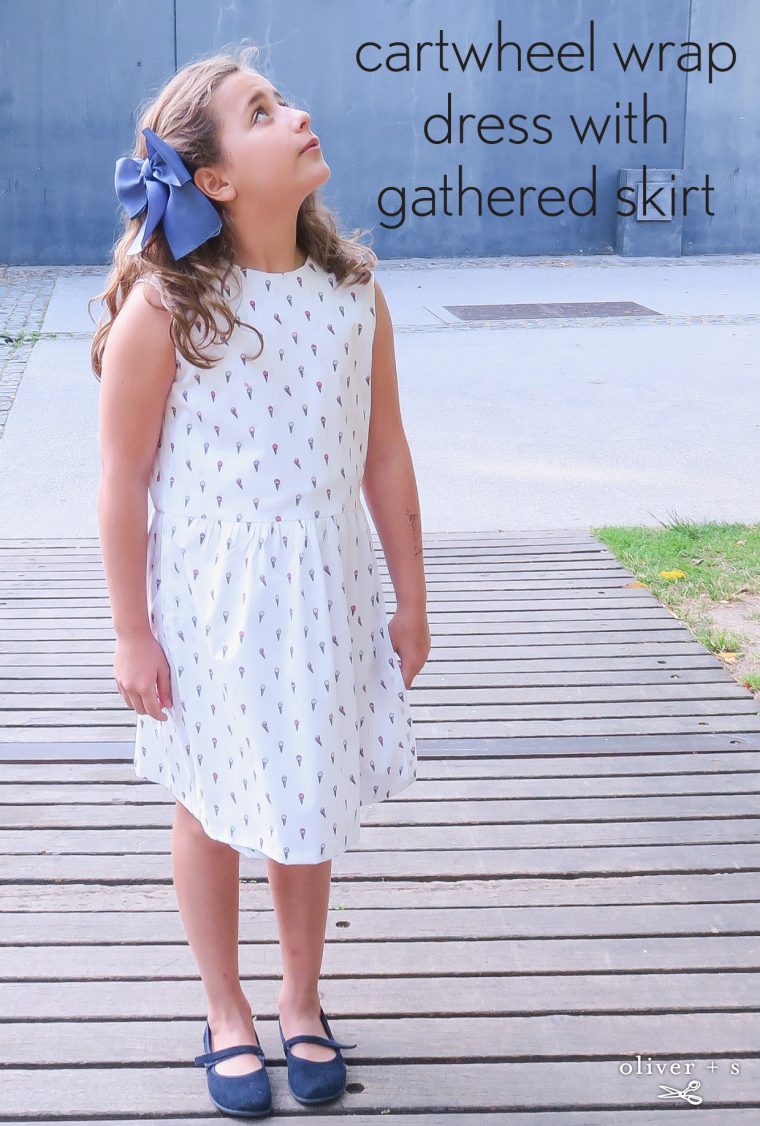 Hi, I'm so glad to show you a modified Cartwheel Wrap Dress featuring a gathered skirt.
I must add that I had the pleasure of testing this pattern and although I was a bit skeptical about it (i.e., not quite sure if it would fit my girl's sense of style), this dress was actually approved with flying colors.
She was so enthusiastic about the way the dress wraps around her body. It's, obviously and as expected, a very clever method and I'm sure you'll experience a few "wow" moments during the construction process. I know, I did!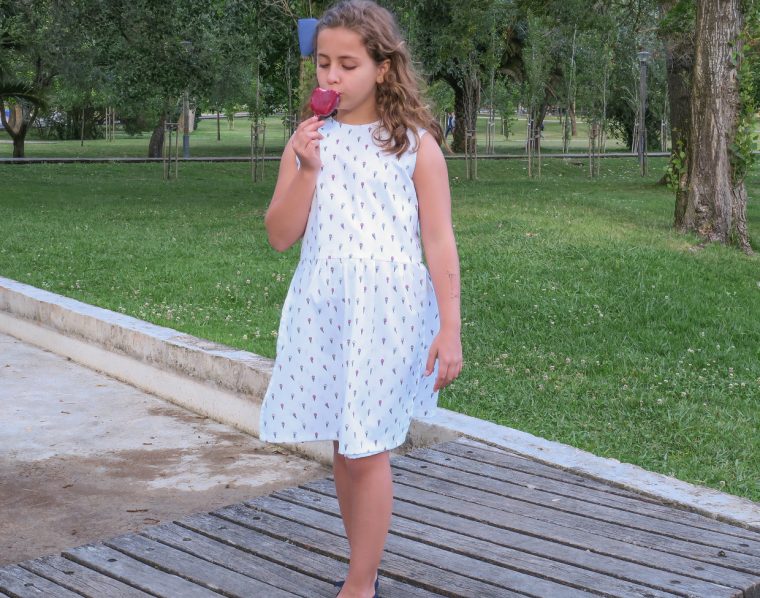 Adding a gathered skirt to this pattern is quite easy. You actually just need to draw a few rectangles using the measurements that you need: width (using the bodice pieces and the fullness that you want) and length (as determined by your girl's height).
I followed the pattern instructions with just a minor alteration. I gathered the top of the skirt (front and back) before attaching it to the bodice.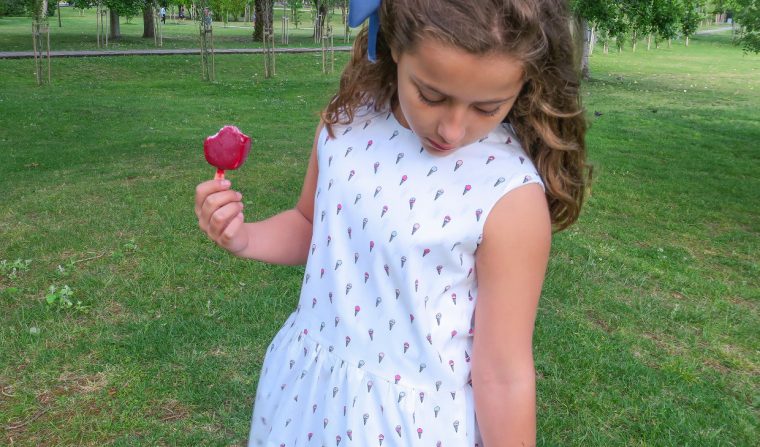 Because my girl isn't very keen on gathered skirts (I am, but she's the one wearing the dress, so I guess that counts a bit more), I've only added 150% of the bodice width. Obviously, you would achieve more fullness when adding a bit more width (200% would be perfect, in my opinion).
As a word of advice: I would also recommend you to refer to the Building Block Dress Book (page 74) which provides in-depth information on adding a gathered skirt to any pattern.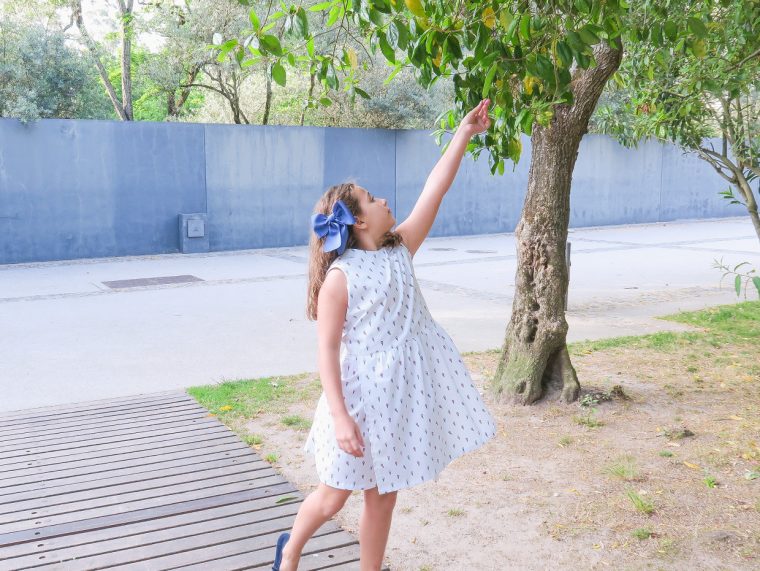 Although I do love the original Cartwheel circle skirt, I'm partial to a gathered skirt. It looks really classic and timeless and suits this pattern style very well.
The wrap design is not lost with such a simple alteration (OK, maybe there's a bit less twirling factor), and we both love the final result. She actually loved it more than I did because she picked the fabric–ice-cream, anyone?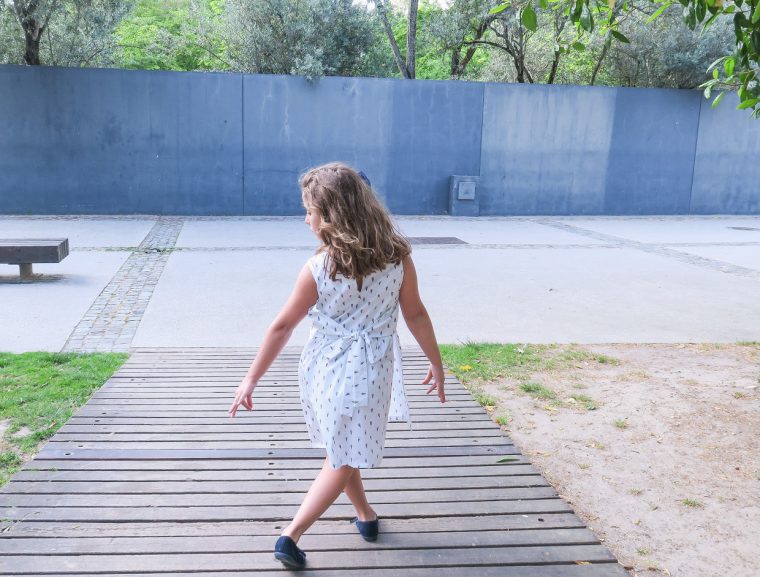 Hope you feel inspired to try this version as well.