Today we have Ana Sofia sharing her lovely creation she made using the Building Block Dress book. She added a nice touch of smocking to it. If you're interested in more smocking inspiration please head over to our Smocked Dress Round-up and Smocked Pocket Tutorial. And with that, here is Ana Sofia!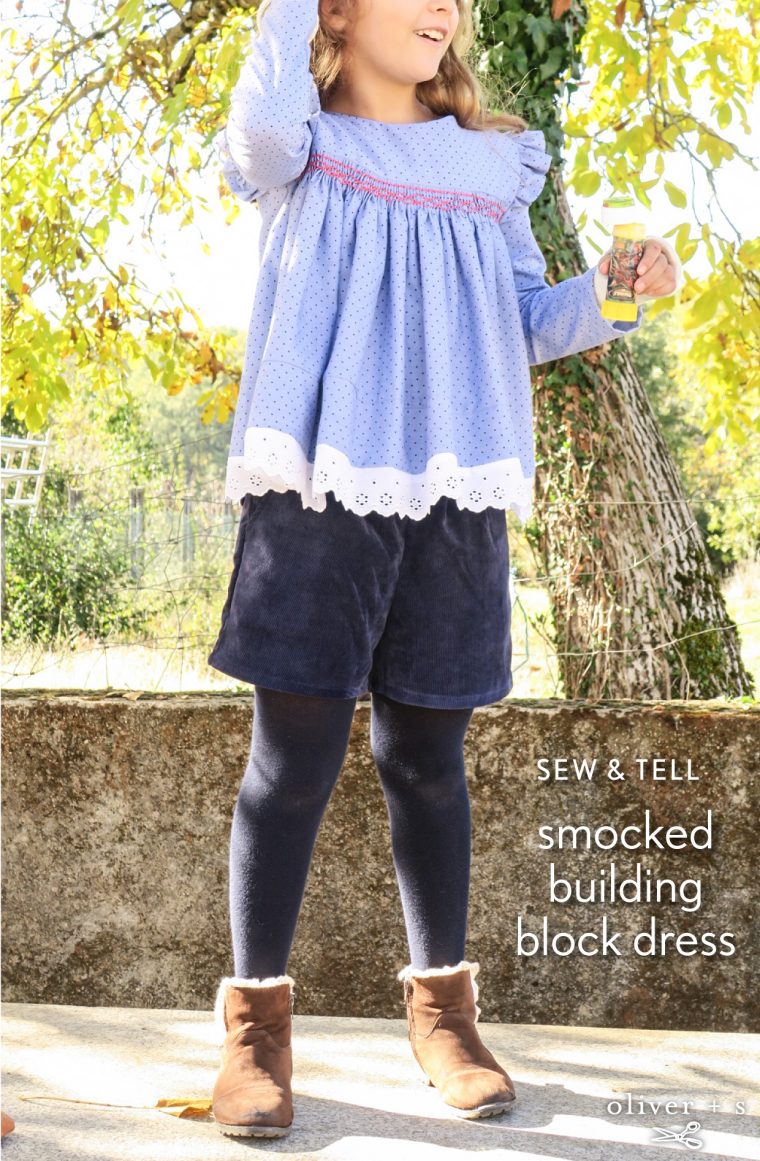 Name: Ana Sofia
Where can we find you on the internet? Blog, Instagram, Pinterest, Flickr
Project details
Link to your project: Building Block Dress: The Book
Pattern used: Building Block Dress
Fabric used: Chambray and Lace trim (broderie anglaise)
Did the fabric work well?
Both fabrics were a good choice for this blouse. They have a good drape and the dots were a clever choice for the added smocking (i.e. making it so much easier).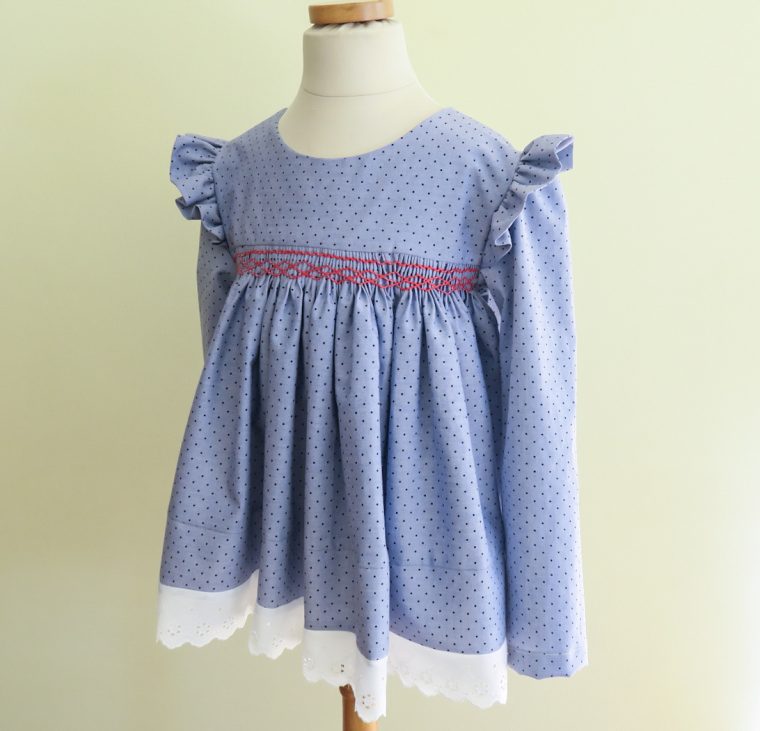 How did the sewing go?
As my girl grows older, I'm trying to sew her pieces that fit her style. She's been taking a more active part in the selection process, picking fabrics and designs.
I used the set of basic dress pattern pieces included in the book–front and back bodice and sleeve. The front bodice was shortened, creating a yoke, and a skirt was added for the smocking (I measured, 3x the width of the front bodice). The back bodice was also shortened and a skirt was added. However, for the back I only added a bit of fullness to the shirt (a few inches), as my girl requested a "straight" blouse–and obviously, as the front was smocked, I could only fit this request in the back. I also added a lace trim to the skirt (front and back) to make it a bit more girly.
As I've already made a few blouses using the book before, it was really easy to draft the flutter sleeve to her preferences; she had requested a narrow flutter sleeve. I simply followed the book instructions provided on page 66 and made the necessary adjustments.
Overall, the construction was quite simple, following the guidelines provided for the dress (with a button back). The only part that was not included in the book was the smocking, but I've been trying to give it a try and this blouse was really a good canvas for adding smocking. (I mean, those dots were really asking to be smocked, right?) This was "her blouse" so I tried to follow her guidelines. She's not as keen on smocking as I am, but was willing to have just a few rows and I think it worked beautifully.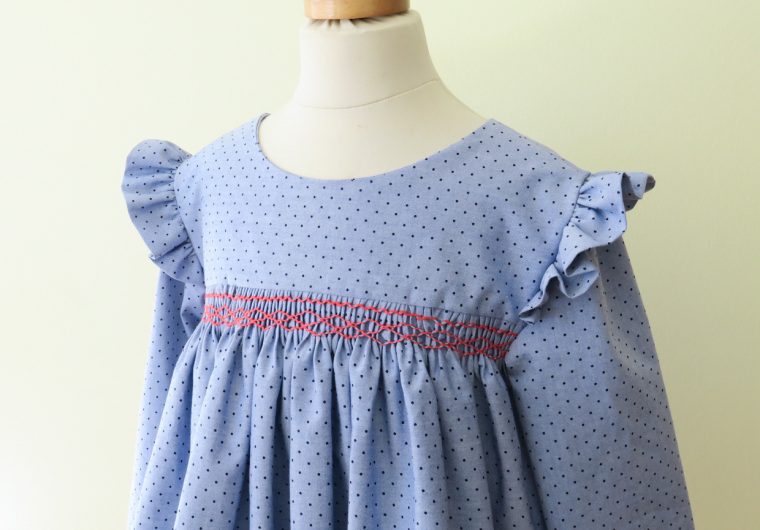 What was the best part?
The best part was definitively sewing a blouse as per the user's request. As my girl grows older, it's a bit more difficult to find patterns that we both love (I love timeless pieces while she, obviously, asks for more informal/casual styles), and I have found the Building Block Dress Book to be a very useful resource for drafting patterns to fit both our preferences. I purchased the book (English version) as soon as it was released and I must confess that I've been using it more than expected. It's my go-to-book for sewing blouses (as most of the patterns I own don't include larger sizes) and costumes for school plays. It is always really straight forward to "design" a piece of clothing exactly as imagined, and it's not restricted to dress and blouses. I have used some of the techniques included in the book with other patterns with great success.