Our good friend Brittney is no stranger to the blog, having contributed many guest posts. She has used the School Bus T-shirt about 70 times, and she's here today to share a customization that's perfect for warm summer weather. Thanks Brittney for this wonderful tutorial!
I love the School Bus T-shirt, love it! I occasionally make it exactly as written, but usually I modify it in some way. I have added a hood, made it in to a dress-up cape, a cardigan, a dress, added faux long sleeves, rash guard, color blocked and now turned it in to a tank top. I just love the clean slate the pattern provides.
To turn the pattern into a tank top, start by modifying the front and back pattern pieces. I made mine for a boy. I wanted to keep wider straps, so I took off just a little from the armscye. Start at the shoulder and draw down to the underarm, following the curve and ending at the point on the original pattern piece.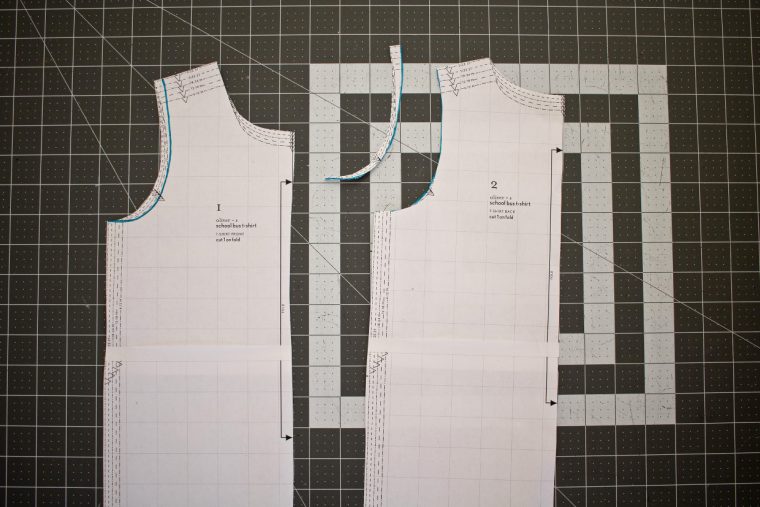 Using the new pattern pieces and the existing neckband, cut out the front, back and neckband. I'll talk about the arm bands in a minute.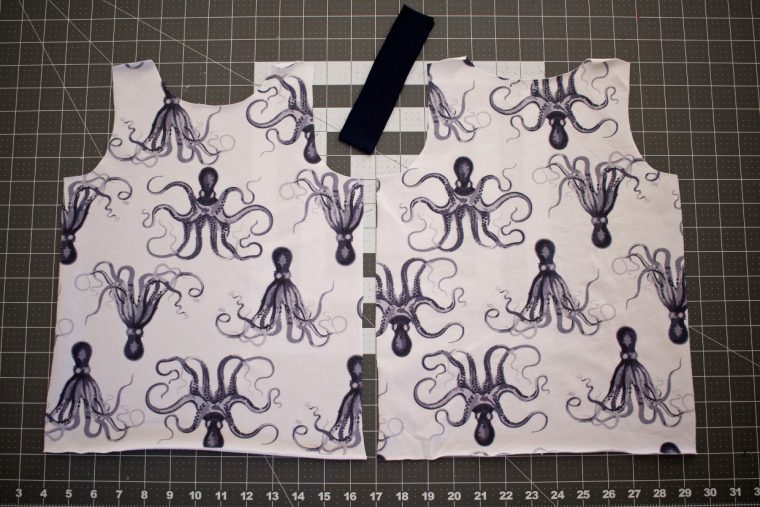 Right sides together, sew the shoulder and side seams.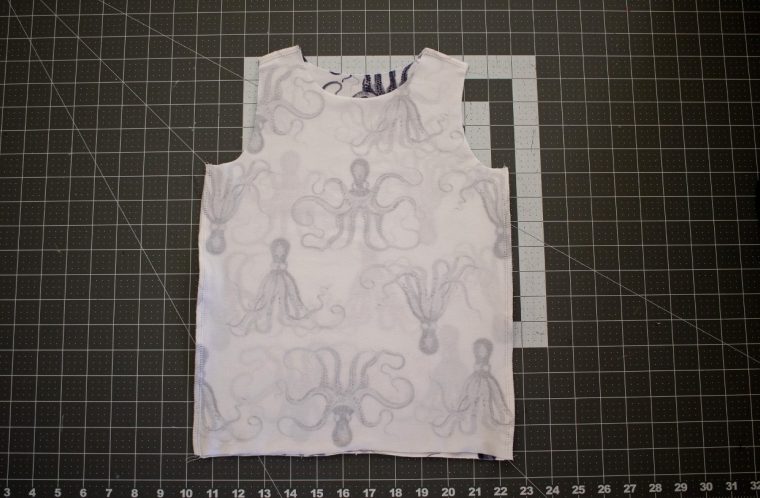 Turn right side out and press well. Starting at the shoulder, measure the arm opening. Multiply the number by .90. For example, I am making a size 3T, my opening was 14″, so 14″ x .90 = 12.6″. I chose to make my bands as wide as the neckband piece.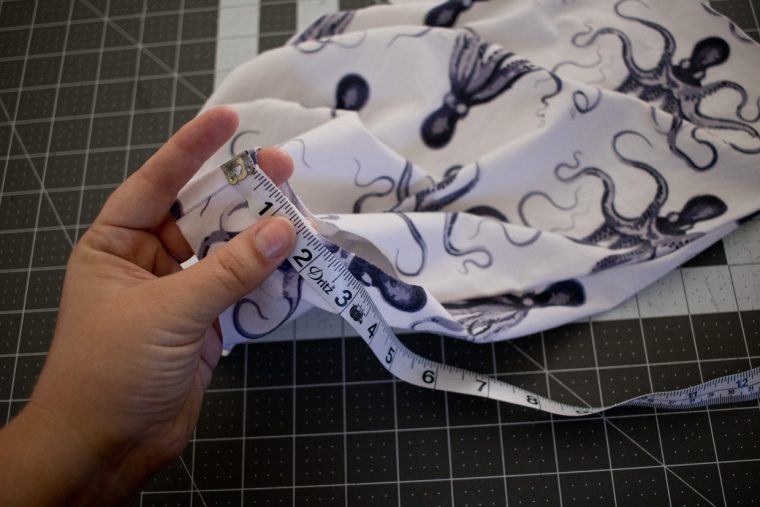 Sew the neckband and two arm bands right sides together. Turn the bands right side out, fold in half and press. Matching center back and center front shirt to the neckband, pin and sew the neckband to the shirt. Do the same for the arm bands, they won't need to be stretched as much as the neckband. Press well. If you would like more detailed instructions, follow step 4 in the pattern.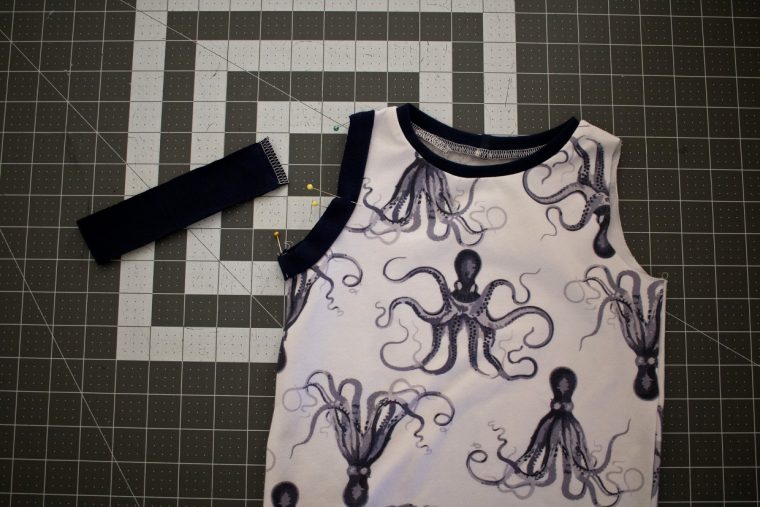 Turn under the hem of the shirt and stitch. Just like that you're done, wasn't that a simple modification?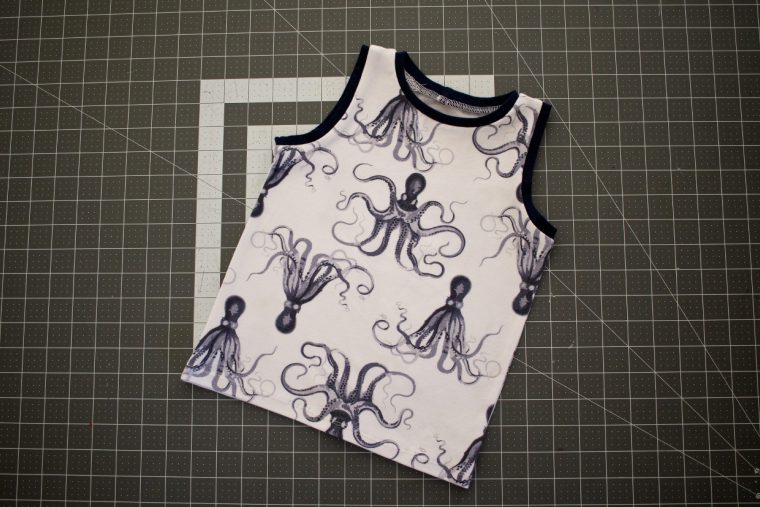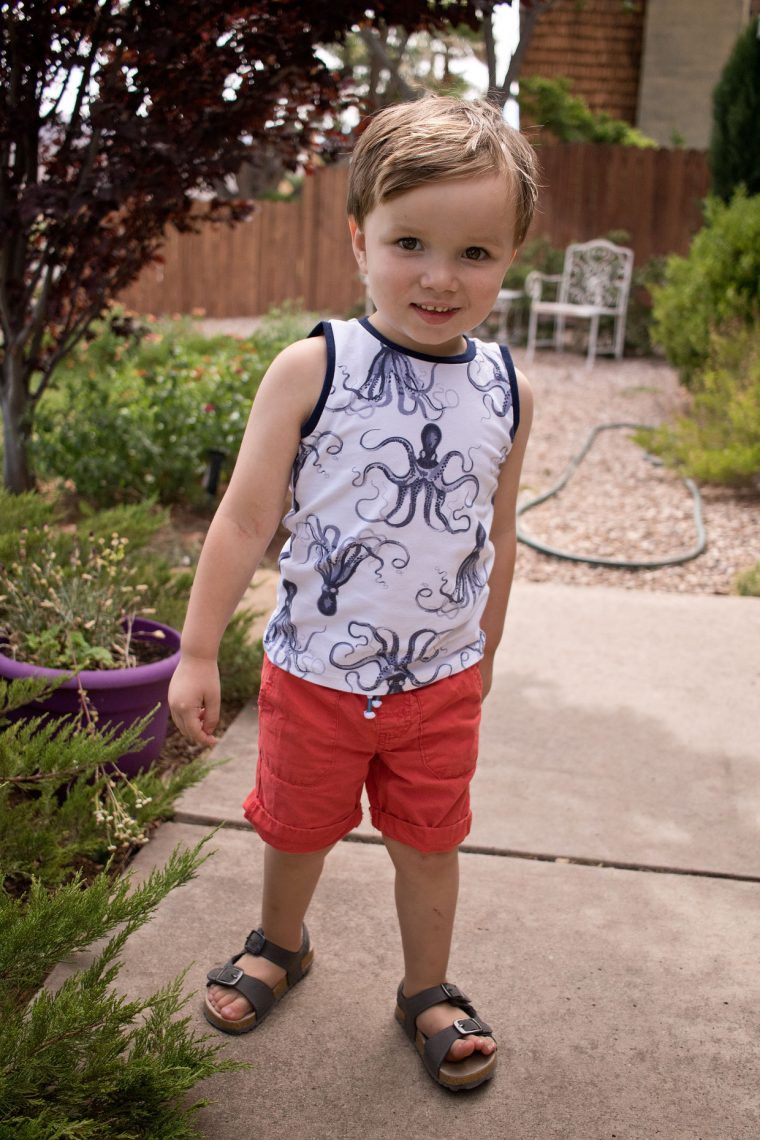 Looking for more ways to alter a t-shirt? If so, check out our Twenty T-shirt Tutorials post.