Hello friends!
I've been out of action for a few weeks between travel, COVID, and knee surgery. But now that I'm in recovery I'll have lots of quality time with my laptop, so you can expect to hear from me more frequently!
I don't know about you, but with the new year I've got lots of sewing ambition! So many things I want to make. I spent the morning shopping for fabric online (it's my only option for the next month or so), and I found some terrific options at this store in Belgium that carries Dries van Noten deadstock, not to mention deadstock from a lot of other designers. (Shhh, consider it our little secret….) They have a wide variety of types and qualities of fabric, so I'm excited for my order to arrive. Right now I'm planning dark denim Hollywood Trousers (selvedge Cone denim from my stash that I'm finally going to use) as well as khaki twill Peckham Trousers. Speaking on which, are you as excited as I am that khaki is back? I've been looking for the right quality and color forever (seriously, for several years at least), and in the end I settled on this khaki twill. I want it to be crisp, light, and just the right khaki color: not too light or too brown. I used to obsess over khaki shades when I worked at Ralph Lauren and Tommy Hilfiger. Can't be so picky when I have to choose from what's available!
We've sent the spring patterns off to printer, and they will hopefully be ready in April. A lot has changed in the supply chain over the last year and a half: print lead times are much longer now (almost double what they were in 2020), printing prices have jumped significantly, and shipping costs costs continue to increase each year. All of this is really frustrating because we want to offer paper patterns to you at reasonable prices, but it continues to become more difficult to do so. I've also had to push up my deadlines so we can get the pattern on time, so the past few months have been busy. But I'm so excited to show you the new styles! Introducing a little glamour for spring and summer. Get ready!
View this post on Instagram
In the meantime, here's what's been grabbing my eye lately.
Pinterest Picks
Inspiration for those dark denim Hollywood Trousers. Long, with wide legs. Very elegant, I think!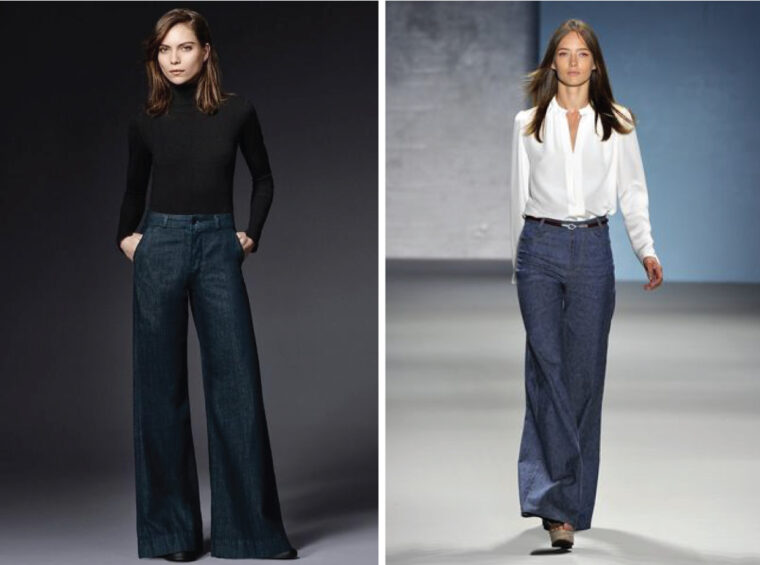 And here is the khaki trousers inspiration. I can't decide between the Hollywood Trousers and the Peckham Trousers for a slimmer look. What do you think about adding pleats to the front of the Hollywood Trousers? It's easy enough to do, and I can give you a tutorial if you want to try it yourself….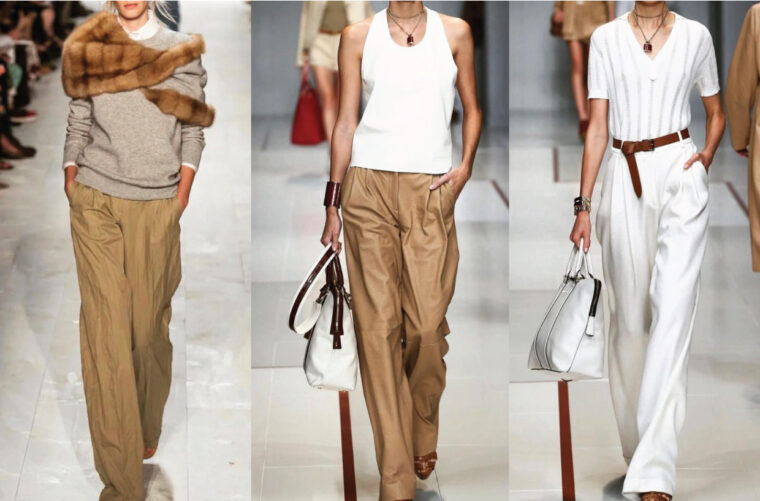 I tend to stop wearing my Classic Shirts in the winter because I'm always so cold that I depend heavily on my sweaters, but I recently joined a group of Spanish women for a book club and one of them (she's a very chic older women with extremely cool glasses) was wearing a crisp white shirt under her sweater the other day, which reminded me how much I love that look. So I'm busting out the Classic Shirts once again.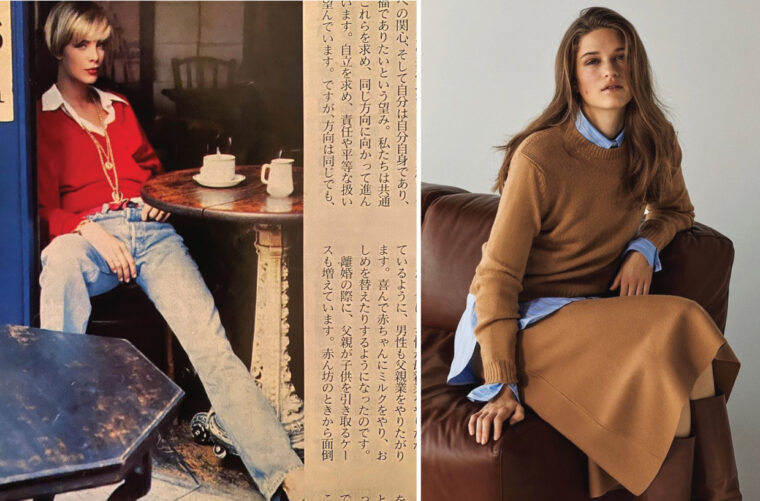 Also, layers! A Classic Shirt under our Melville Cardigan. Under a coat. Do you ever tuck in your cardigans?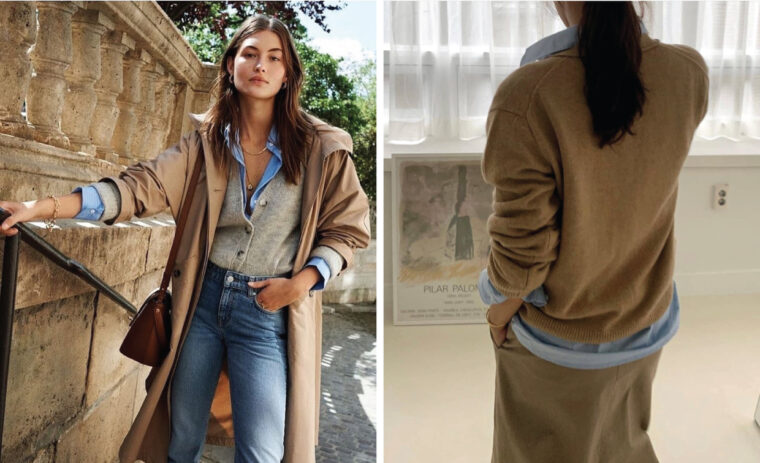 And now that I'm on crutches for a while I'm getting grief from my loved ones if I try to wear heels. So I guess it will be sneakers for a while. Which has me thinking about the Chaval Coat to make them a little cooler. Like this.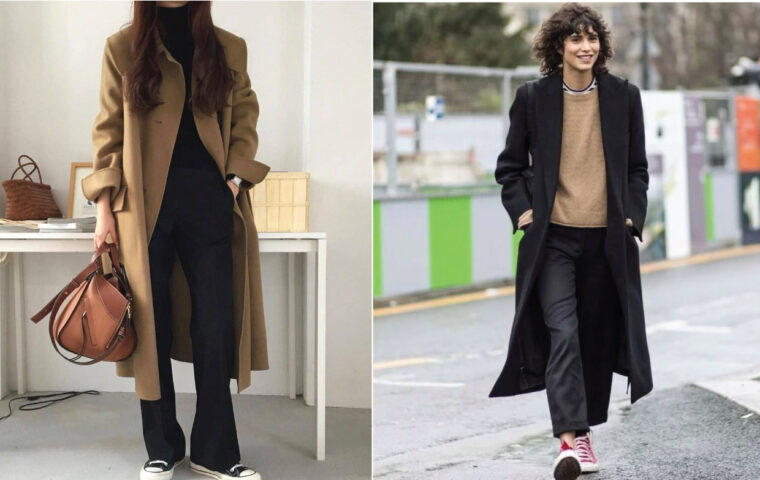 But also, who knew a long coat and jeans could look this chic? More Chaval Coat inspiration here. I'll save the slingbacks for a few more weeks. Until I'm a little more mobile, at least. These days I'm only venturing out of the house for very short walks down the street if I'm lucky. But I have plans….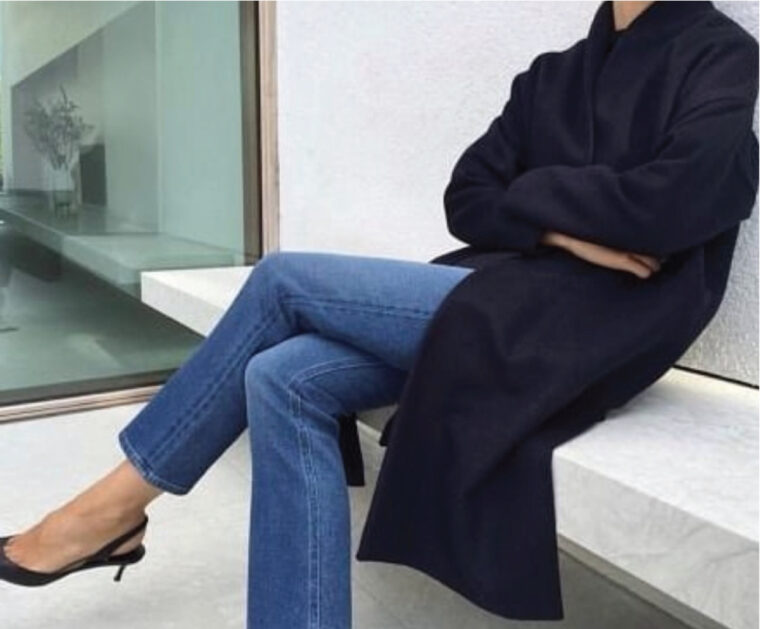 That's what's on my mood board in terms of personal style these days. What about you?
Weekend Links
Have a wonderful weekend! I hope you're planning to sew something fun and/or rewarding.