Sharon from the Advisors Circle is back on the blog today. In previous posts she has shared her Grecian-Inspired Marais Dress, her pretty smocked Chai Tee and her Verdun Woven T-shirt. Today she's talking about her new Fira Top.
With Summer weather arriving early in my part of world I decided to start on some of my summer wardrobe sewing. I knew I wanted to make a Fira Top for myself since this pattern's release. To give it a spring/summer vibe, I used a light blue eyelet fabric and lined it in a lightweight cotton fabric. I wasn't able to find the correct color, so I dyed a white eyelet pattern that I liked.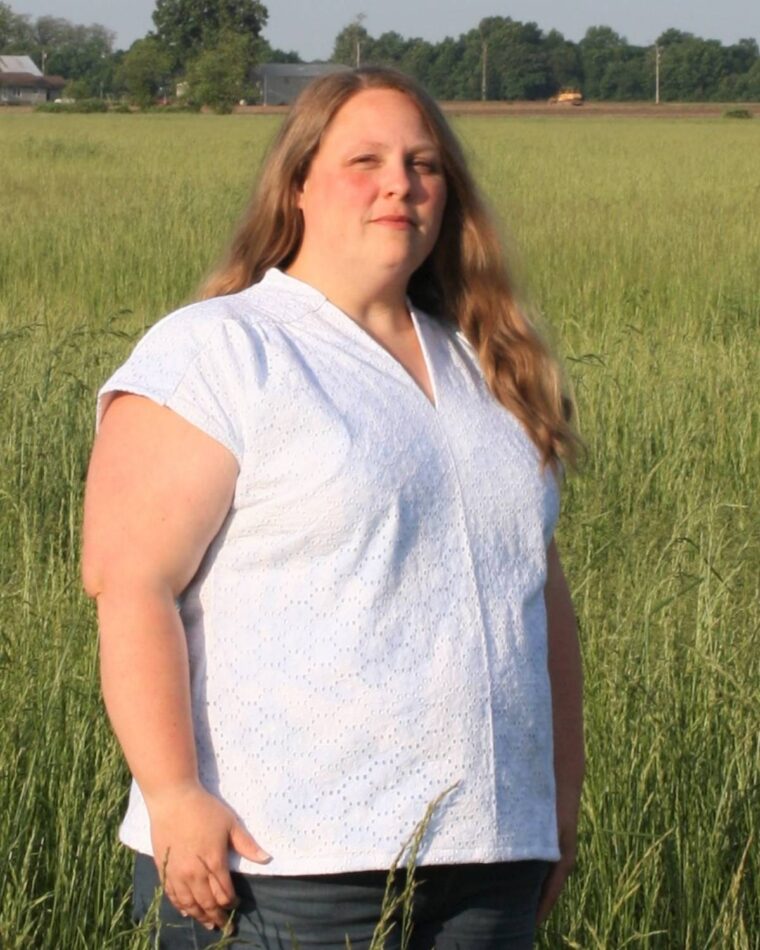 This is truly another clever pattern! I just love the way the neckline comes together, and the soft gathers on both the shoulders and back give it a lovely feminine touch while giving a nice shape and fit.
This is such plus for me as I am busty and with this pattern I was able to sew the pattern just as is with no adjustments. For the same reason is why I love the design. I feel it doesn't make my bust look larger but rather flatters it with using the darts and soft gathers at the shoulders.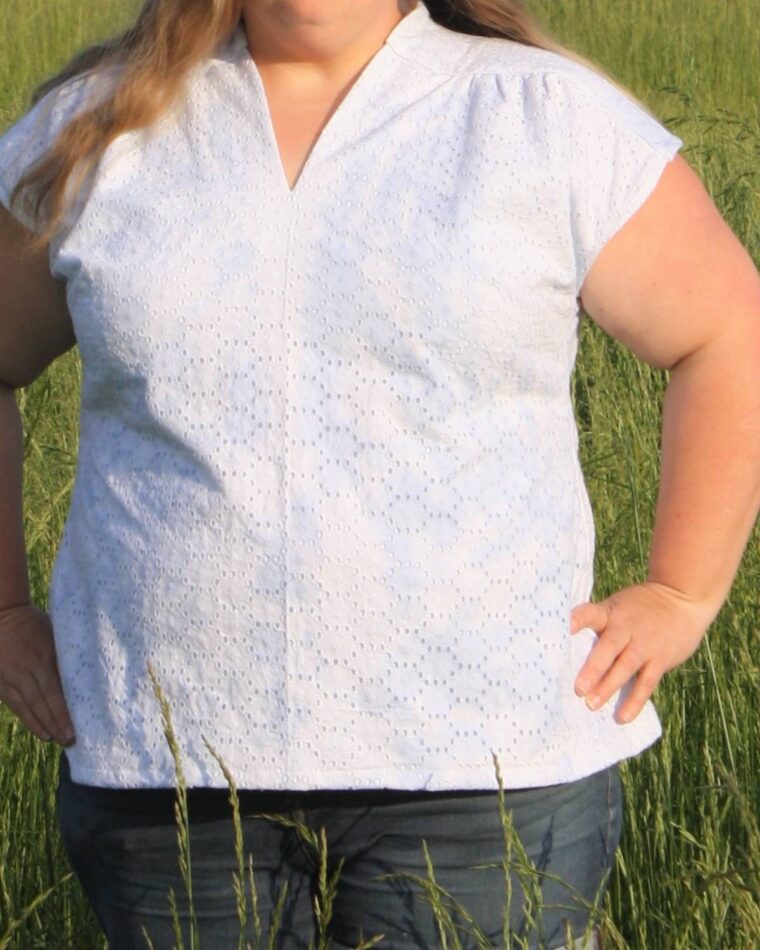 This blouse will defiantly be worn very much this summer!