Sharon is back from the Advisors Circle to show the clever smocking modification she made to the Chai Tee sewing pattern.
Hello from Sharon! A few years back, I saw this gorgeous vintage peach organza blouse that had the loveliest hand-smocking detail on the front yoke. For anyone who does not know me, I am am a sucker for anything vintage with smocking. Smocking is not something that is seen a lot now in women's fashion, so I love it when I'm able to incorporate it into my wardrobe.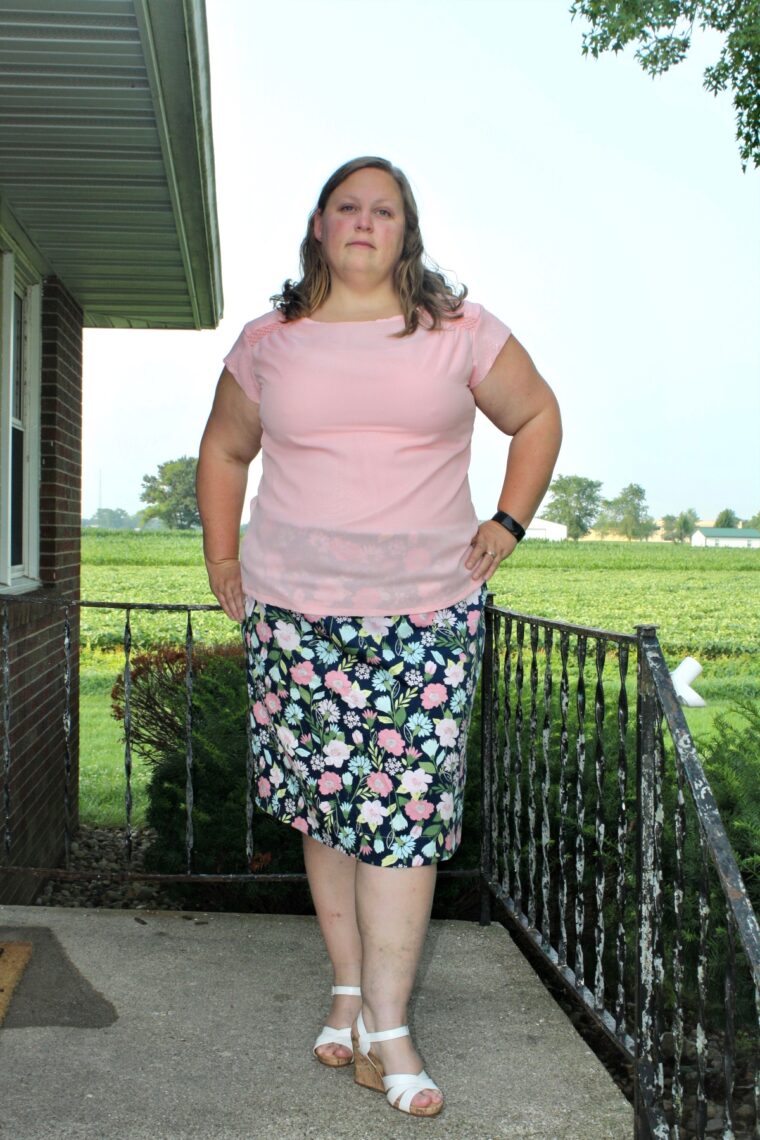 A Chai Tee I saw in the Liesl + Co. Facebook group gave me the idea to use this pattern for my inspiration blouse. The pattern was a wonderful base line; I did not have to alter it all to achieve this look.
I went up one size for the blouse top and graded two sizes up for hip area. I didn't have to alter the shoulder yoke, but I did even out the top of the bodice to be a straight edge for my pleats. (The original bodice top has peaks and valleys to allow it to form a straight edge after making the tucks.)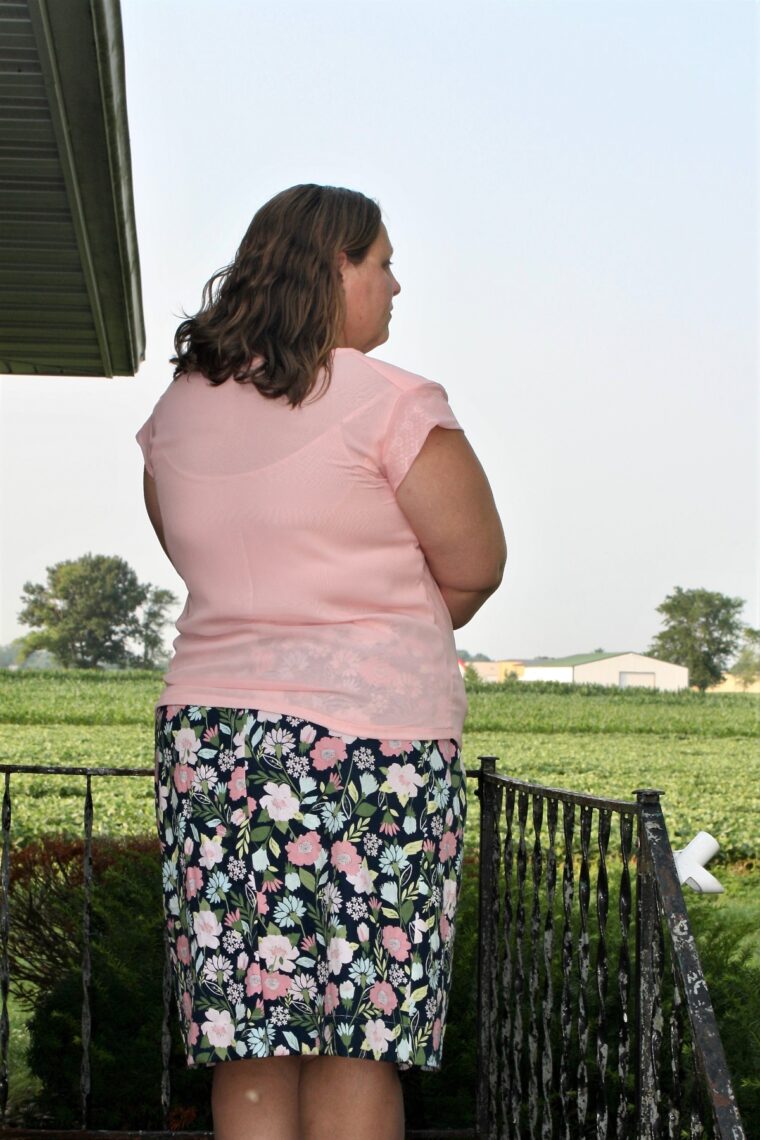 I used a lovely drapey peach organza, so I lined the front and back side of the blouse to give it some stability. It is still transparent but has a nice soft look to it now. I also paired this top with the Extra-Sharp Pencil Skirt. They look fabulous together for a nice date night on a hot summer evening. I really love the look of both of these patterns paired together.
When I prepped my shoulders for smocking, I pleated full and half rows. I pleated eight rows total, including the holding row. I used one full, or two half rows, for my holding row. I then worked my smocking on the half rows for a total of five half rows of baby wave smocking.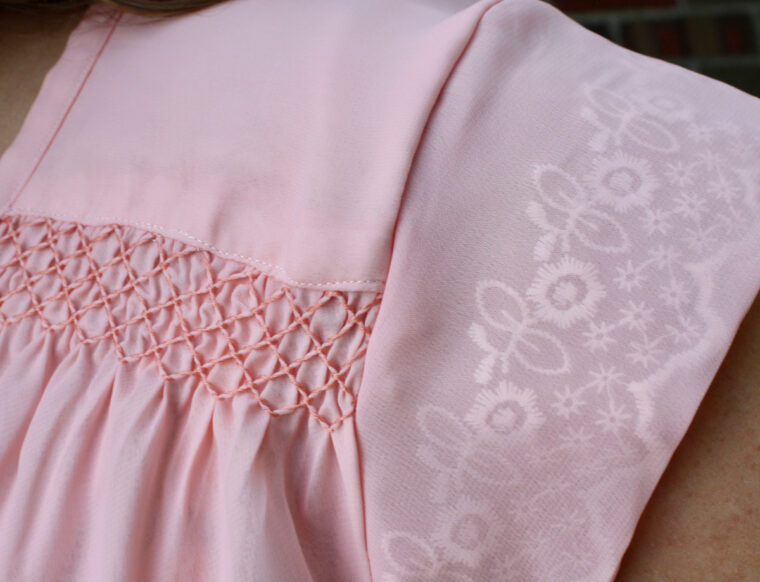 I also added a lace detail to the sleeves. The lace is off white but I added it inside the folded sleeve so it has a peach tone to it. I basted the lace in place before I sewed the sleeves on. I also basted the layers of the front and back bodice of the blouse before sewing the blouse.
All in all, this was really simple and lovely to make. If you have not sewn with organza before I do recommended that you take it slow. It has a lovely drape but also frays easily. To make working with the fabric easier, use a cutting mat and use a rotary blade to cut all the pieces out. This helps reduce shifting and fraying of the fabric while constructing the garment.
I really adore the fit of the Chai Tee in woven with the Extra-Sharp Pencil skirt. Both pieces are a nice staple to have added to my wardrobe.