Kathy is one of our new Advisors Circle members. She wanted a pair of pants as comfortable as sweatpants but a little more polished. The Montauk Trousers fit the bill. Here she is to tell you about them.
Now that I'm retired, I spend a ridiculous amount of time wearing sweatpants. This was true even before the pandemic started, so I can't blame that. I wear sweatpants around the house about three-quarters of the year, and shorts in the summer. I'm a sucker for pull-on pants because they are so comfortable; they lend themselves well to snuggling with the dog on the couch.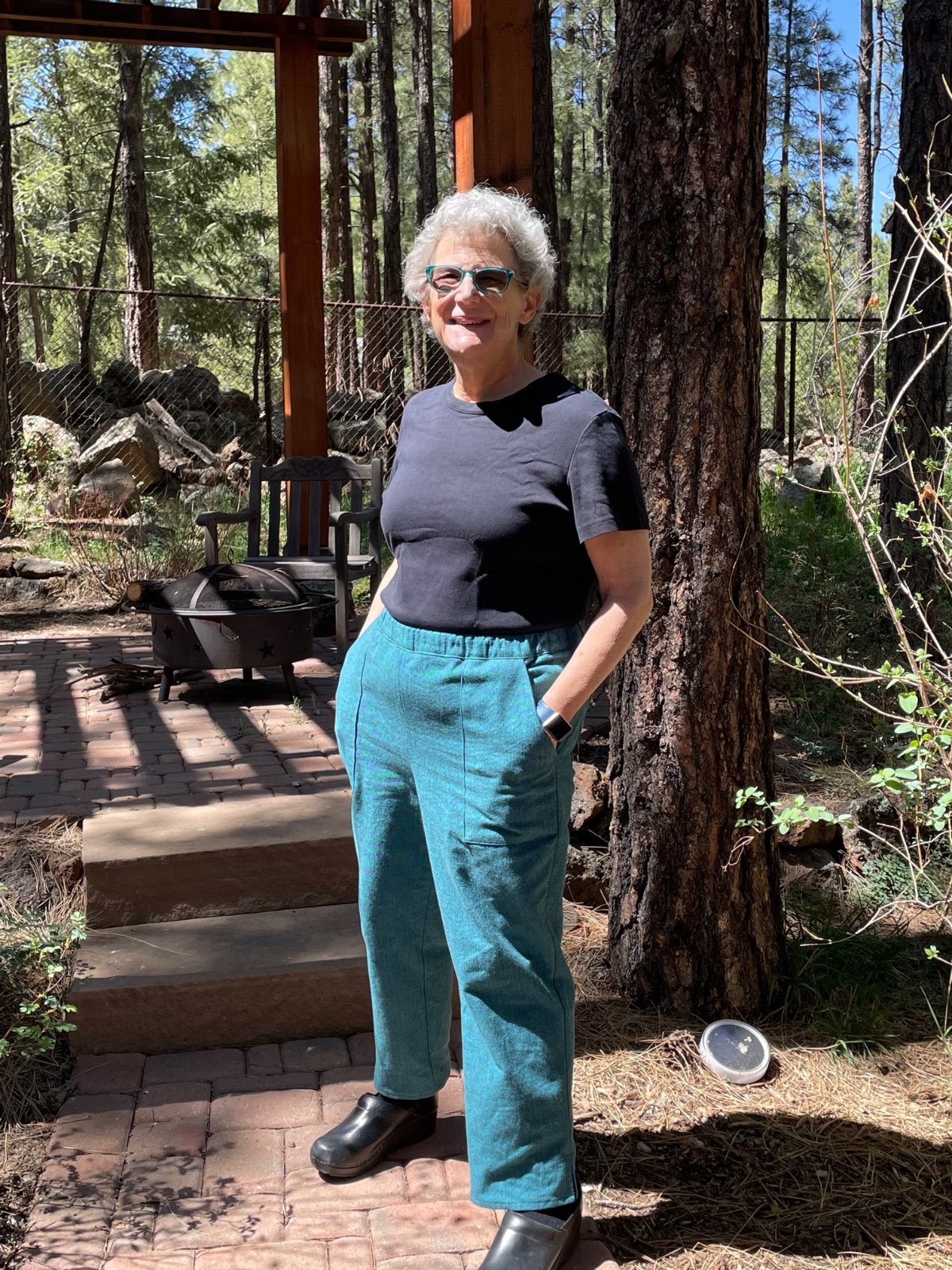 I wanted some comfy pants that were warm and snuggly, but nicer than sweats. When I visit my kids I go to Fancy Tiger Crafts in Denver, and there I fell in love with the Robert Kaufman Shetland flannel. In particular, some of the colors came in a herringbone weave, which I adore. Typically I only see herringbone in wool suiting, and who wants to wear that around the house?
Enter Montauk Trousers, which really looked perfect to me. Elastic waist and lots of pockets; what else could I ask for? I bought the Shetland in the "ocean" color, which is actually dark enough to not scream for attention, but still much more fun than a navy blue.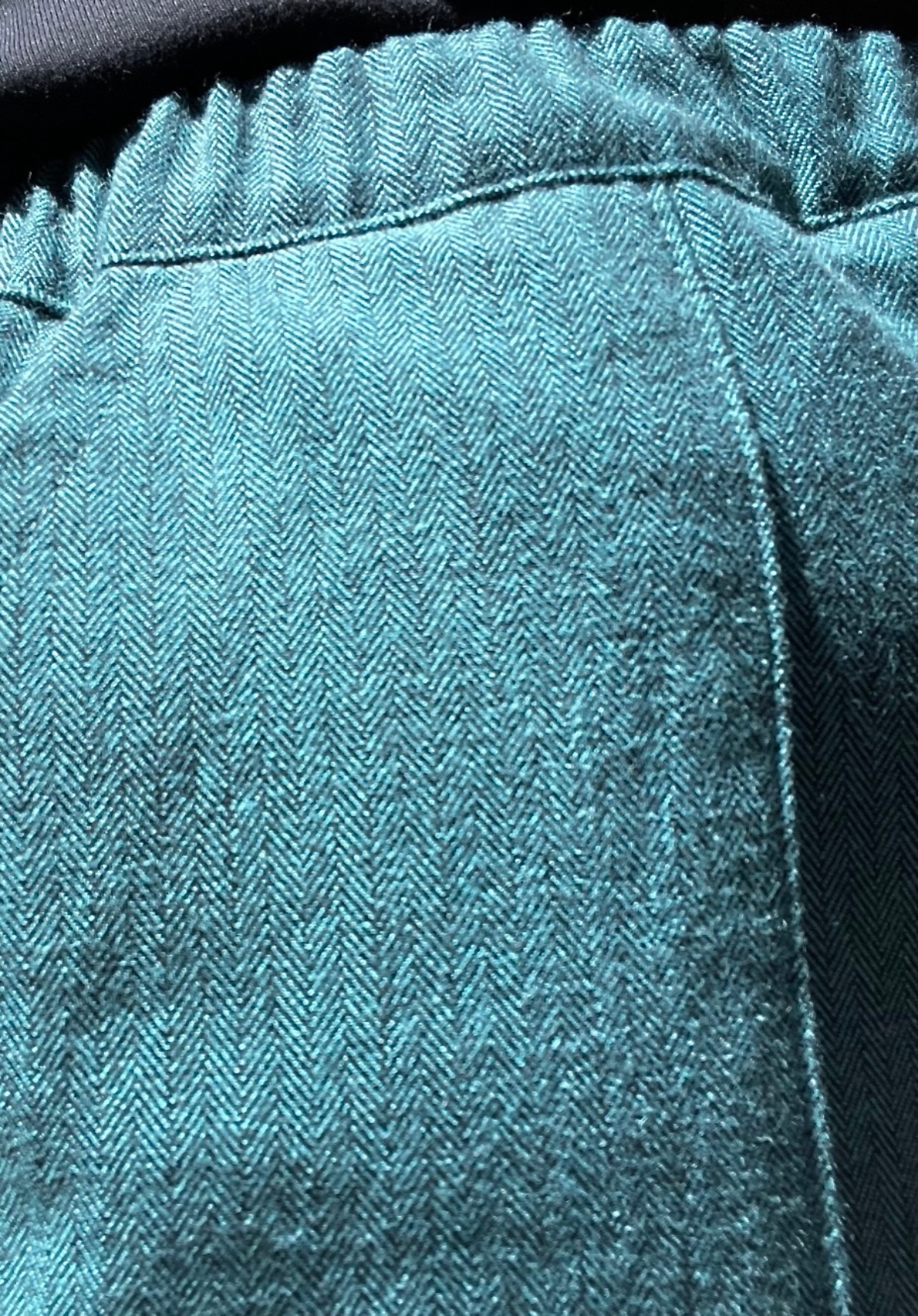 I used a size 14 graded to a 16 at the waist, although in the end I took back out most of what I added in, probably because of the elastic waist. My muslin indicated that I also needed to lower the crotch depth in the rear (aka low derriere), so I did that too. I ended up doing two muslins. When making the first one, I assumed that because I am so short, I would need to take out some of the crotch length. That was a mistake!
As I usually do not tuck in my shirts, I don't like drawstrings because the bow or knot makes a lump under my shirt. So I left out the drawstring. The flannel is a little heavy, so I ended up swapping out my original wimpy elastic and putting in the strongest elastic I had. Because of the weight of the fabric, I'm now wishing that I had either put in the drawstring or made Hollywood Trousers instead; they do tug downwards a bit.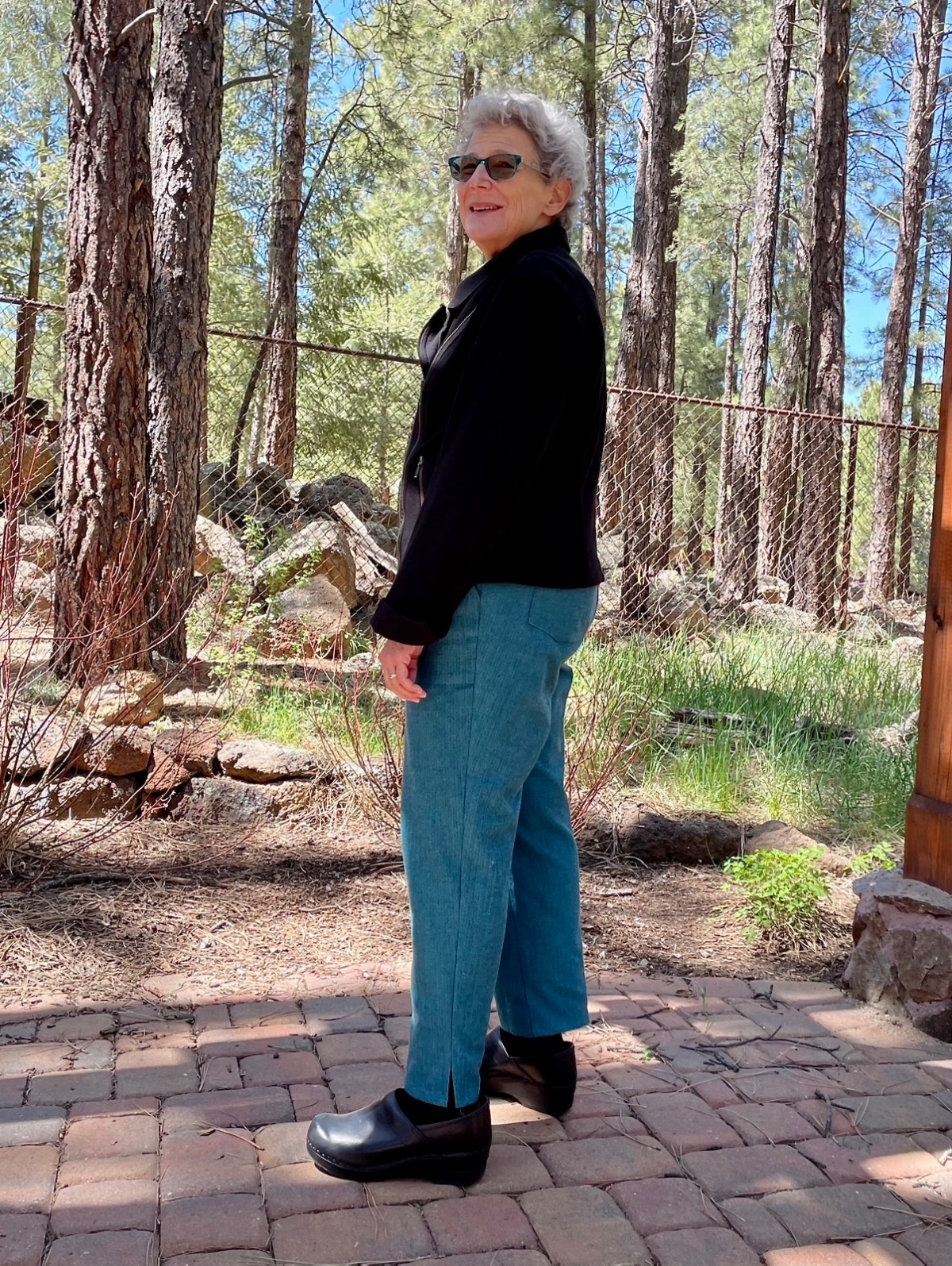 As in all of Liesl's patterns, the instructions are clear and detailed, with excellent illustrations. Another thing I love about her patterns is that she always gives good ideas for finishing the inside as beautifully as the outside. However, my biggest lesson this time was not from Liesl, but from myself. A period of two months went by between when I first traced out the pattern pieces and when I sewed the first muslin. I forgot exactly which adjustments I had made! I'm going to start a fitting journal, and keep track of which adjustments I make.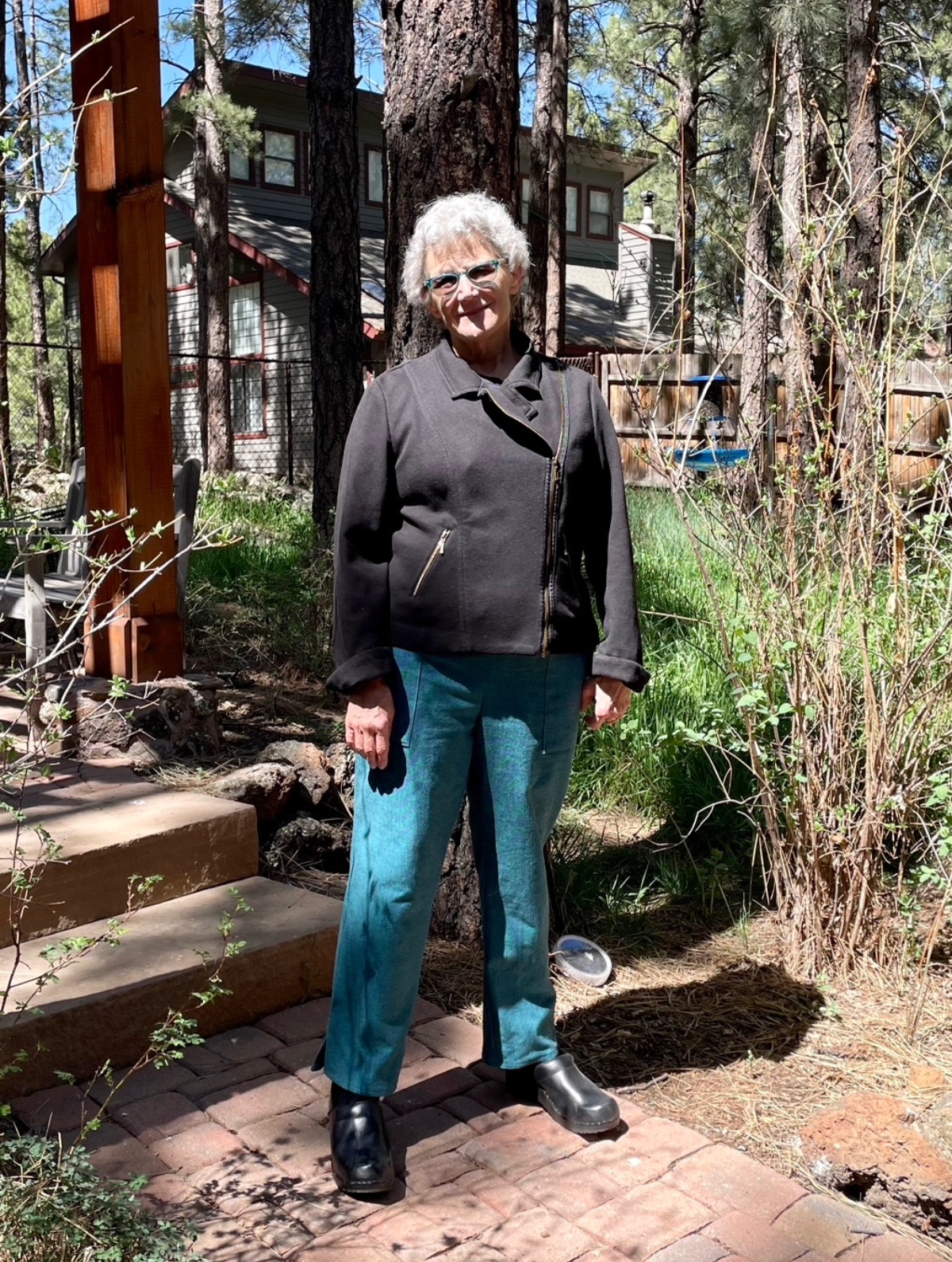 Now I have a lovely pair of comfy pants that I can wear in the house, around the block, or out to visit friends. Summer is close upon us, but here at 7000 feet it is always cool in the evening, so I'm looking to wearing them even now.