Hello friends!
I saw a terrific exhibit at a small museum here in Madrid yesterday, the Museo ICO. Part of the Anna Heringer show included old saris from Bangladesh. The thin saris are quilted in layers once they are too old to be worn, and they're used as blankets. Over time the layers of fabric wear away, leaving a patina of layers around the stitches. The blankets are so soft and light, and they're absolutely gorgeous in person. Here are a few photos to show you.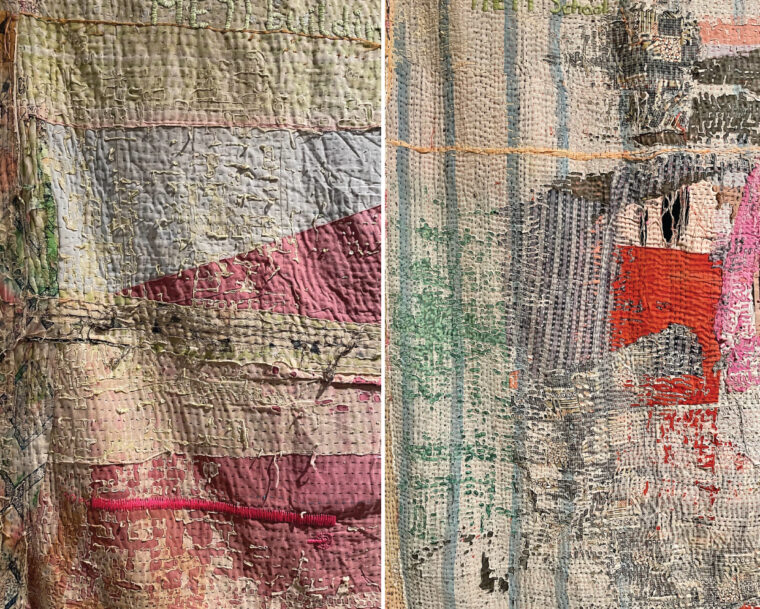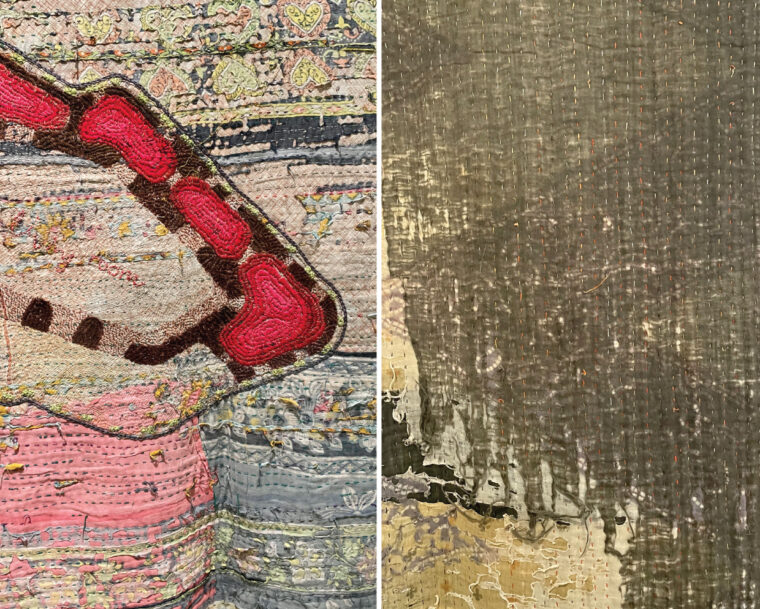 Pretty, no? You can see more photos in my Instagram post. Makes me want to sew with really lightweight fabrics after a winter with knits and wool.
Pinterest Picks
If you're thinking about spring like I am, you might be thinking about spring shirts too. I love this pink crinkle gauze fabric which would be such a great Classic Shirt, and the raw-edge patchwork Camp Shirt is a really fun idea for your scraps, too.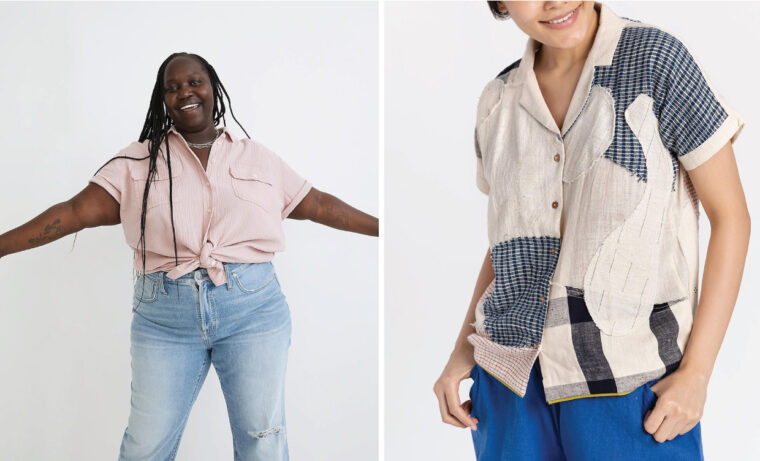 I've been wearing my Easton Cowl-Neck Tees a lot lately. They feel a little bit special but still so easy and relaxed, especially when sewn in a basic color like white or navy. And of course there's always the popular Geneva V-Neck Blouse, which would be great in rayon or really special in silk. Wear it with jeans to make it more casual or dress it up for work!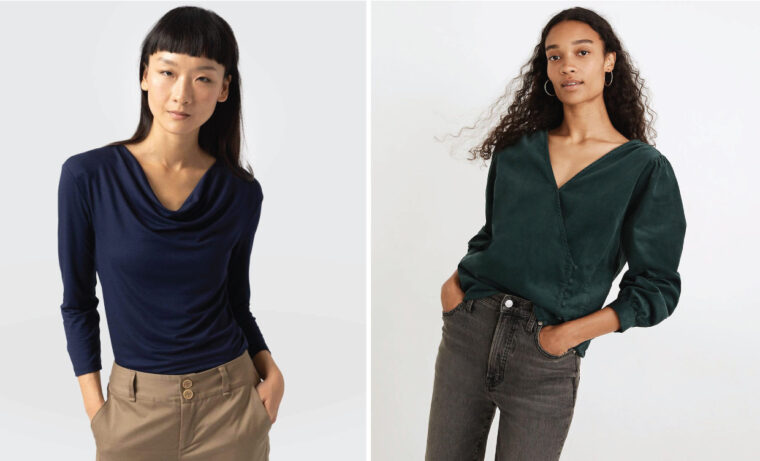 I've been saving some plaid fabric for an Extra-Sharp Pencil Skirt like this. And isn't this color-blocked dress cute? It's similar to our Noord T-Shirt, but I also want to mess around with our Metro Tee for a slimmer fit. (For color blocking the sleeve, don't forget this video tutorial.)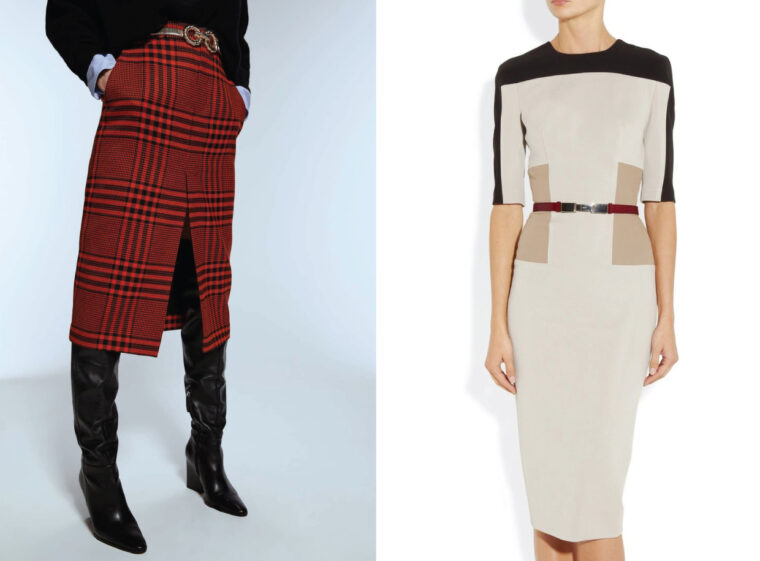 I'm not really crazy about this Carrie Bradshaw outfit, but the shape of the jacket reminded me of our Yanaka Jacket. (I think ours is cuter….) And the long Melville Cardigan will be a great spring item, don't you think? I like how this similar item is styled in this photo. It's a versatile piece, I think.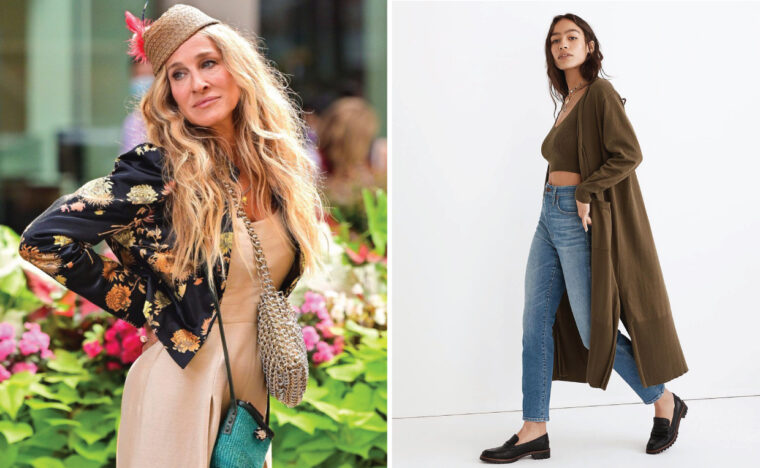 Weekend Links
What are you sewing this weekend? I'm working on a Saint-Germain Wrap Dress combined with a City Stroll Wrap Skirt, and I'm really excited about it. Maybe it will be ready to show off next week. In the meantime, have a terrific weekend and we'll be back next week for sure.