Hello friends, and happy 2022!
At our house we're a little late getting fully started with the new year since yesterday was also a holiday: Epiphany, or Three Kings Day as it's celebrated in Spain. Traditionally this is when the kings bring gifts for children, keeping Christmas and gift-giving more separate. Instead of hot chocolate and cookies for Santa and his reindeer, many children leave a (more Spanish) snack for the kings and for their camels. School (finally) starts next Monday, and I'm eager to get back into my normal work schedule.
Look of the Day
It's been cold here and I'm thinking about layers. I love this look!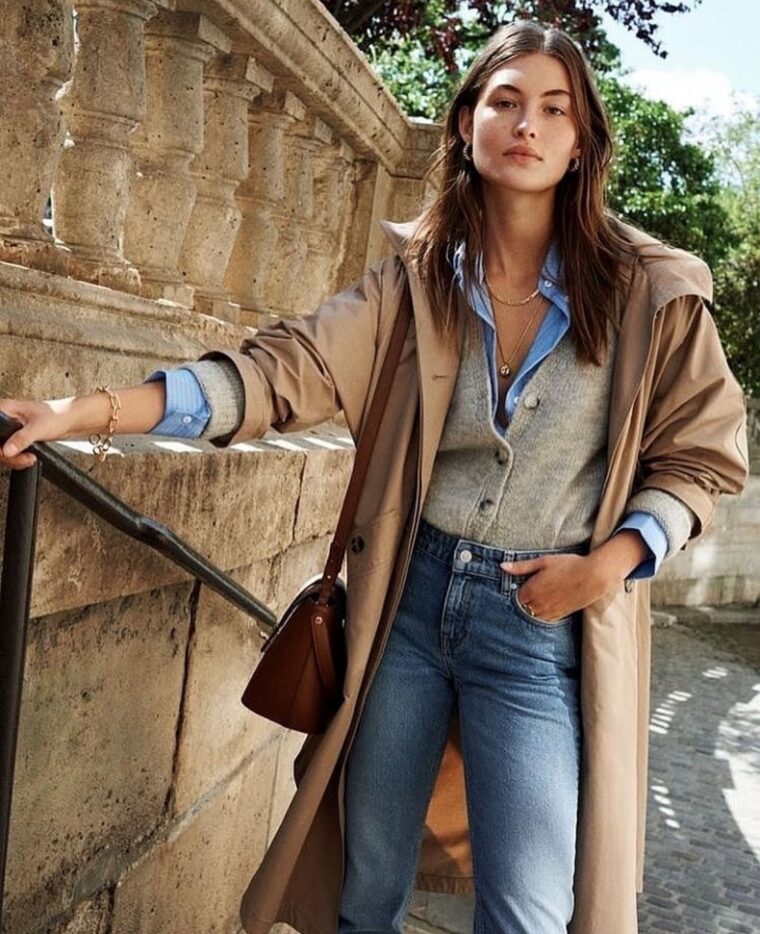 You could easily recreate this look with our Melville Cardigan layered over a Classic Shirt. Tuck them both into your favorite jeans or Hollywood Trousers, throw a jacket or coat over them, pop the collars, and push up the sleeves. It looks both relaxed and pulled together, not to mention warm! The classic jewelry is a perfect touch, too.
Weekend Reading
OK, I hope you have a terrific weekend! We'll be back next week with some fun and inspiring posts for you, so stay tuned!