Hello friends!
I'm back with some fabric and styling ideas for our new Geneva V-Neck Blouse pattern.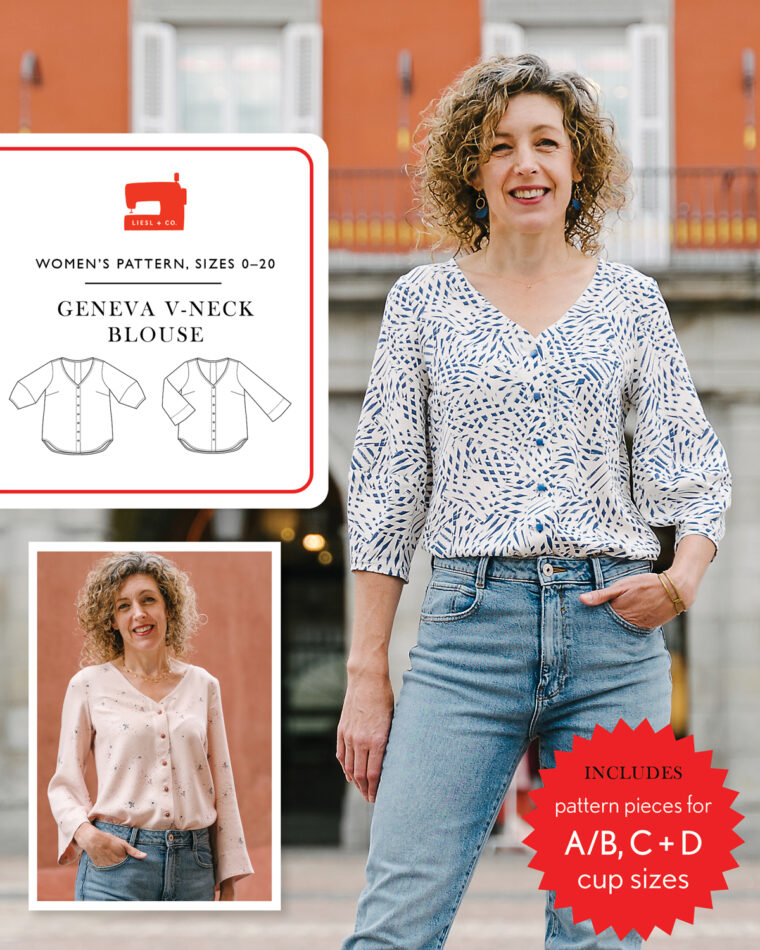 As I mentioned when I introduced you to this pattern, the Geneva can be a wardrobe basic or a very special piece depending on your fabric and styling choices.
So here are some ideas to get you started with this pattern. First, let's talk about fabrics. For this style, most classic shirting fabrics will work well. Pick a crisp cotton poplin, a classic twill, herringbone, or any other traditional menswear type of shirting. Lawn, voile, and lightweight linens are always wonderful, as is viscose if you want something with more drape. For something extra-fancy, a soft silk would be amazing. And this style has such clean lines it would definitely support a bold print, so don't be afraid to have fun with it!
I'll show you the white shirts first because I think it will also help you to focus on the lines and details of this style. In addition to the sleeves we offer in the pattern, you could also try shortening the sleeve or swapping out one of our other shirt or blouse styles. Maybe you'd like to add a little collar on the V neck? And it looks great tucked in, doesn't it? I'm a little obsessed with the metallic polka dots, below right.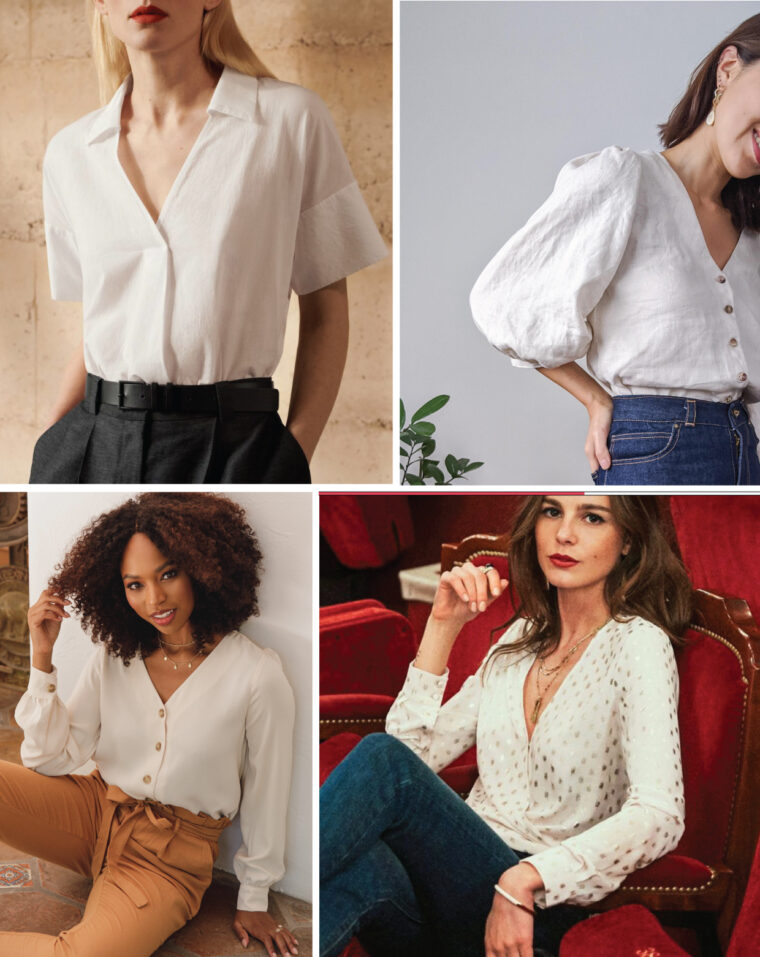 But what about switching up the V neck to a scalloped edge? And maybe you want to crop it a bit to wear it untucked? I love the idea of cropping it to add a peplum ruffle, too.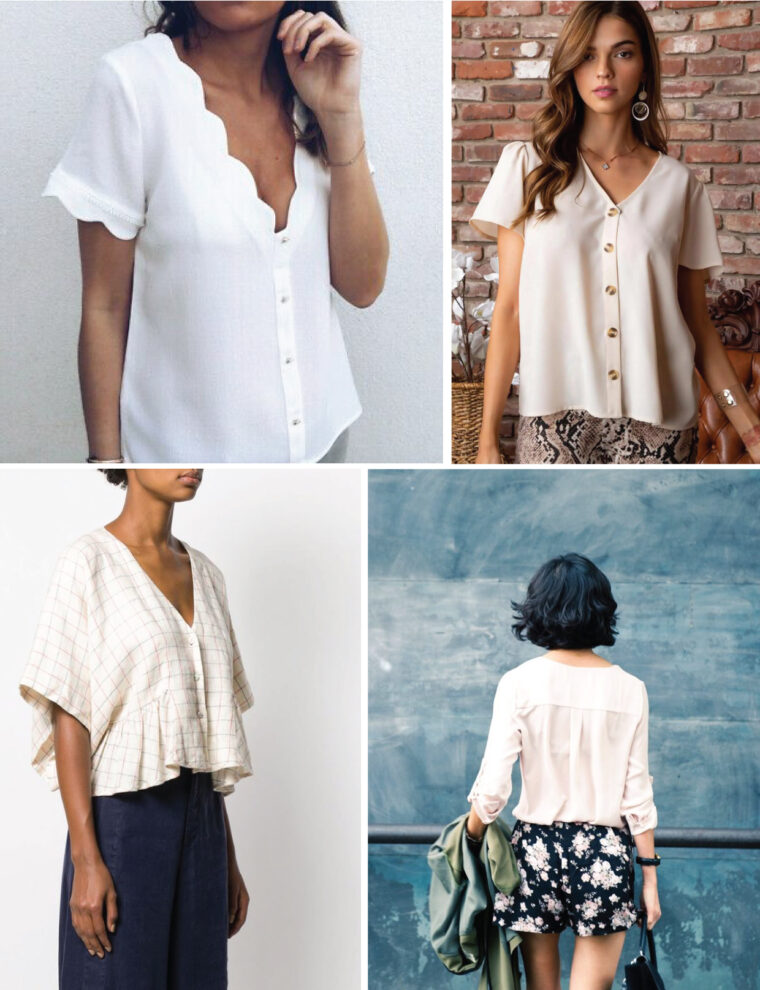 I've had fun using heirloom sewing techniques to incorporate a row of entredeux in some of my sewing projects which you could easily do with this style, as well. In fact, you could even eliminate the dart and turn this style into a princess seam top in the process. With entredeux in the princess seam it would be beautiful. And are you as obsessed with the cranes on the black background (top, right) as I am? Stunning fabric. I'm looking for something similar, so tell me if you find it, will you? Also, the lantern sleeves (View A) in organza? Amazing. I may need to sew this one for myself, actually. OK, I'm almost certain I need to sew it. Also, you might like to lengthen the shirt to a dress, or put the lantern sleeve on our Gelato Dress or the Bistro Dress! You could use our Camp Shirt + Dress pattern for shaping if you decide to try the dress option.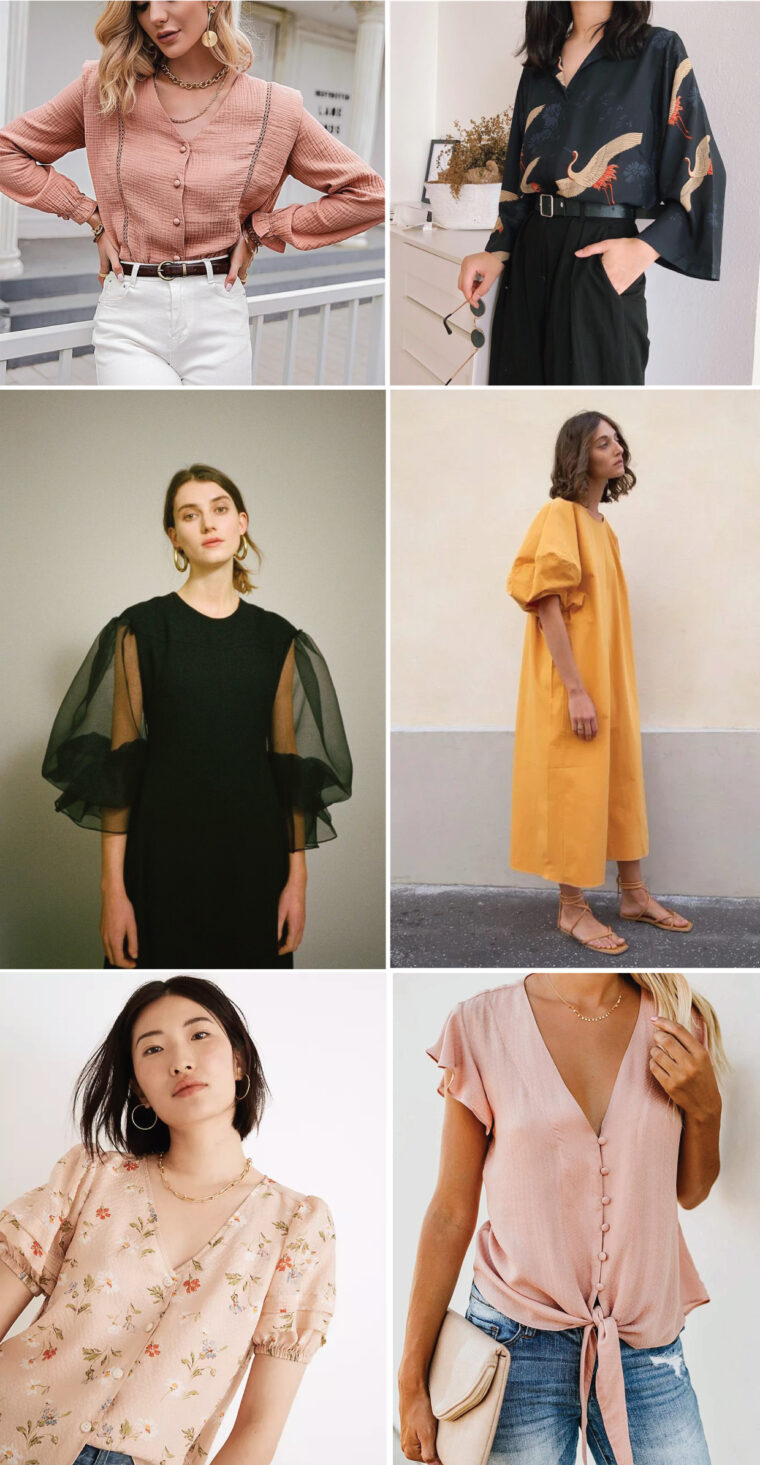 Do you like the knotted shirt ties in the photo above, right? S is really into this look right now, so I thought of her when I saw this. And finally, I love the idea of adding a ruffle (below) to the neck and front edge or to just the front edge. I'm not a girly girl (I really prefer sharp tailoring over frills on almost any occasion), but I would totally pair a ruffled blouse with ripped jeans or tailored trousers. It's all about the balance, right?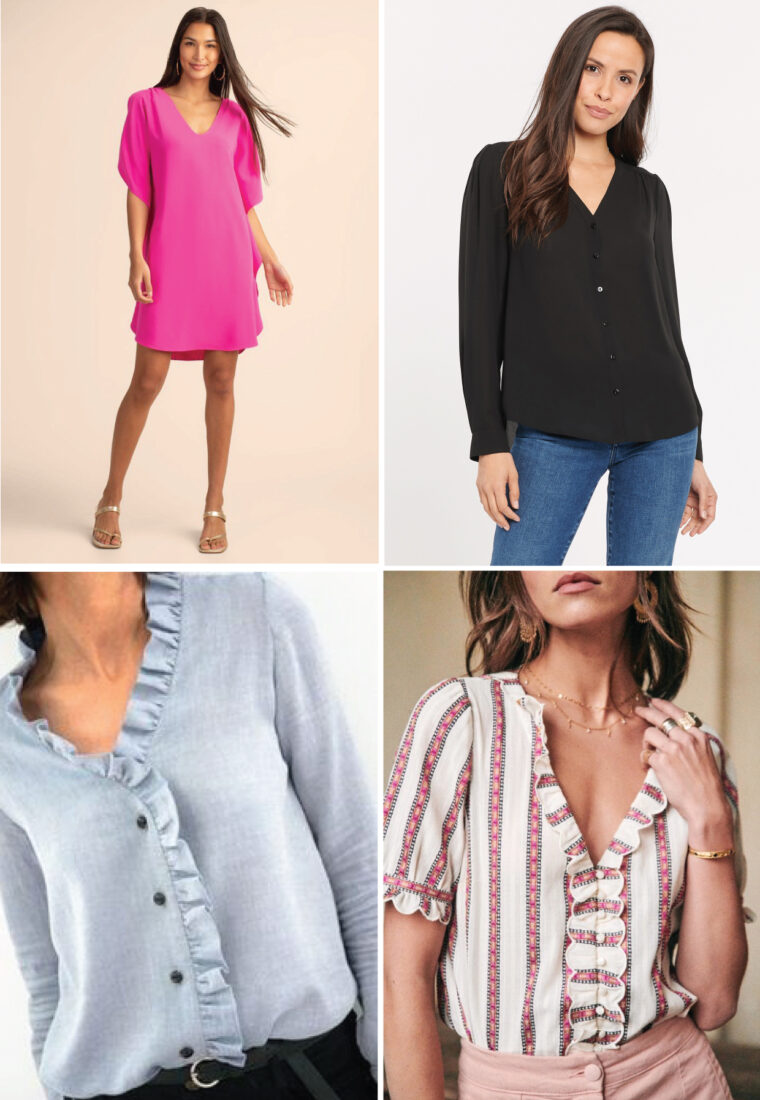 For more inspiration you can always visit my Geneva V-Neck Blouse Pinterest folder. There are so many ways to make and wear this style!
And as always, I can't wait to see what you do with this one. You can pick up your own copy of the Geneva V-Neck Blouse in either paper or in digital format. I hope you'll tag us #lieslandco and #genevavneckblouse on Instagram so we can see what you make!