Has the weather turned where you are yet? Here in northern Virginia, it's still pretty warm, despite the attempts of stores everywhere to turn our thoughts to pumpkins. But it's just a matter of weeks before sweater weather is upon us, and I'm already thinking about what I would love to wear this season.
Cozy tunics, a sweatshirt dress and a striped knit top (or two) are at the top of my list. Below I've rounded up some of the styles that I'm thinking of recreating, and a few I thought might catch your eye.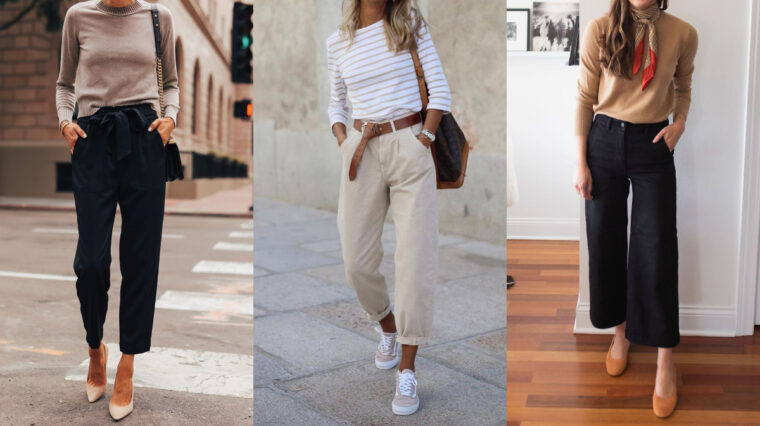 You could crop the Montauk Trousers or the Hollywood Trousers to achieve the above looks. I also love the idea of an Easton Cowl-Neck Tee in a fine-gauge camel-colored sweater knit to go with them. And of course, who doesn't need another striped tee in their closet? Make yours with the Maritime Knit Top or Metro T-Shirt pattern.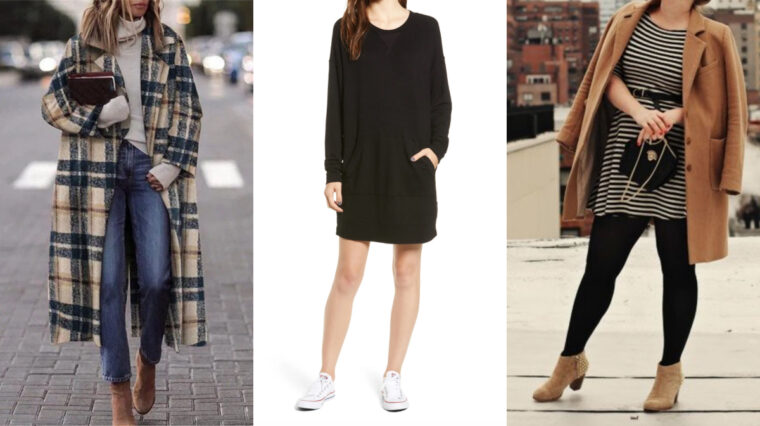 Make a long statement Chaval Coat in a bold plaid, or a shorter one in classic tan. I also love the idea of lengthening the Neighborhood Sweatshirt or the Noord Sweatshirt and adding a kangaroo pocket to make the coziest dress ever. And I'm thinking of lengthening the Maritime Knit Top to make a stripy tunic like the one on the right.
What about you? Any fall sewing plans?