Spring has sprung here in Virginia, and nothing seems to put me in the sewing mood quite like crocuses and daffodils. I'm currently working on a modified v-neck Terrace Dress in a lovely wine-colored linen and fantasizing about the perfect spring capsule wardrobe I would sew if someone took my kids for a week. Since that's not happening any time soon, I know I won't sew all of these. But it's fun to dream, right?
This dream capsule consists of a pair of pants, a skirt, a dress and three tops that would go with both the pants and the skirt.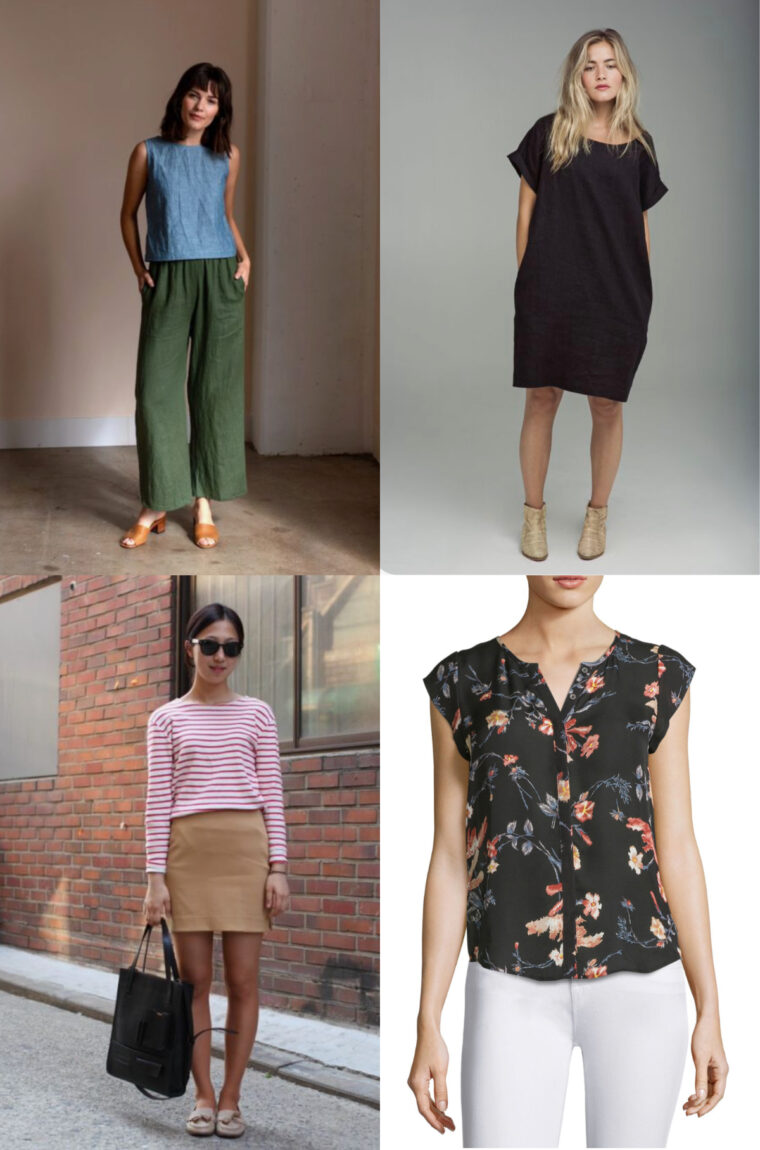 Clockwise from top left:
1. Virginia gets steamy in the summer, which is the perfect weather for loose-fitting lightweight pants and a boxy linen tank. I really like this combination, which is made for the Breezy Blouse and the Montauk Trousers with a widened leg.
2. I also really like breezy dresses in warm weather, often made of … you guessed it … linen. The Terrace Dress I'm making right now is very similar to this one. The Cappuccino Dress, the Cinema Dress and the Gelato Dress are also terrific options for a loose-fitting warm-weather frock.
3. And I always like to have one easy-to-wear but dressy-feeling top in the spring. I can see this pretty floral blouse made up using the Weekend Getaway pattern, can't you?
4. Lengthen the skirt and make it in denim, and I'm all over this outfit using the Extra-Sharp Pencil Skirt and the Maritime Knit Top. I am due for another Maritime, actually, as I ruined mine while mouse-proofing the garage with a canister of spray foam …
And what about you? Does spring make you want to sew? Share your plans in the comment section!