Today I thought I would talk a little bit about fabric options for our new Yanaka Jacket pattern and show you some photos that might inspire your own version of this jacket.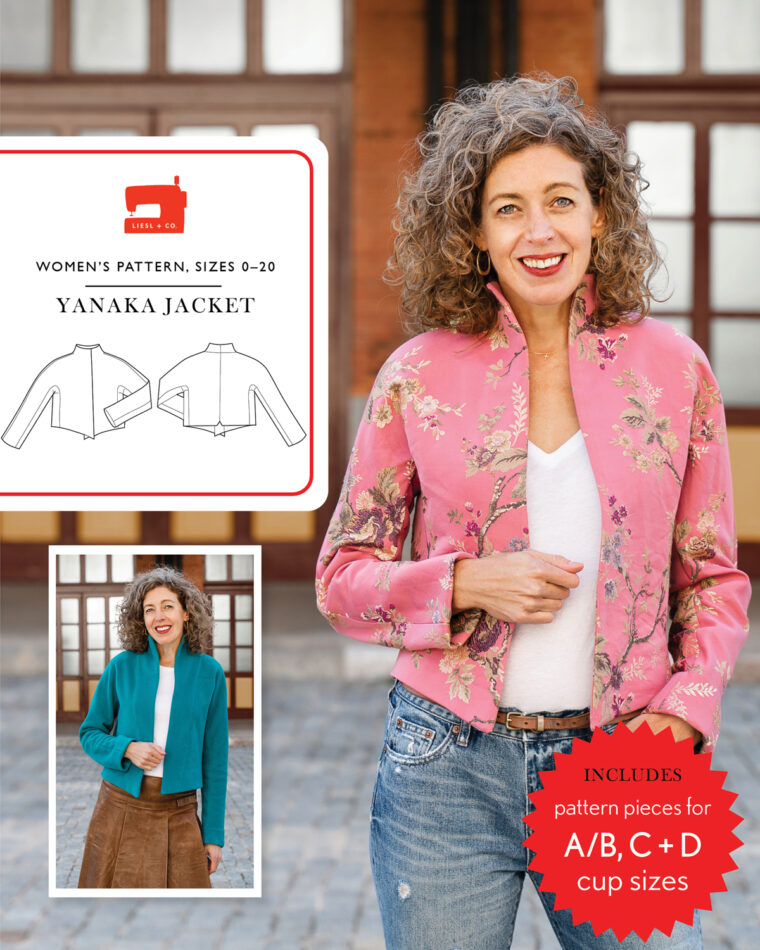 When I introduced you to this pattern the other day I told you all about the details. If you'd like to read about them again you can find the post here. For testers' photos see this post.
For fabrics I recommend heavier weights with a little stiffness to them. I used brocade for the pink jacket and wool coating for the teal version. Denim would be a great option, as would canvas or any heavier home-dec style fabric. You could also use fleece or maybe berber for a really cozy version. I've been dreaming of a black leather version because it would be so elegant. Or what about faux suede?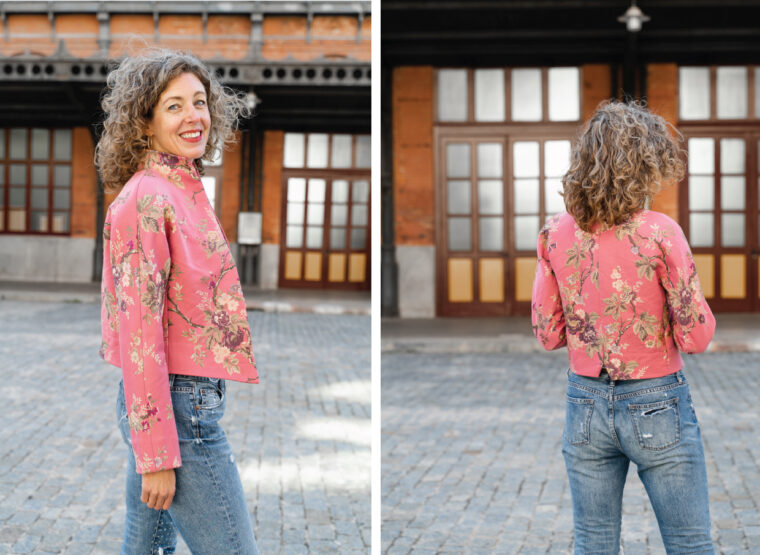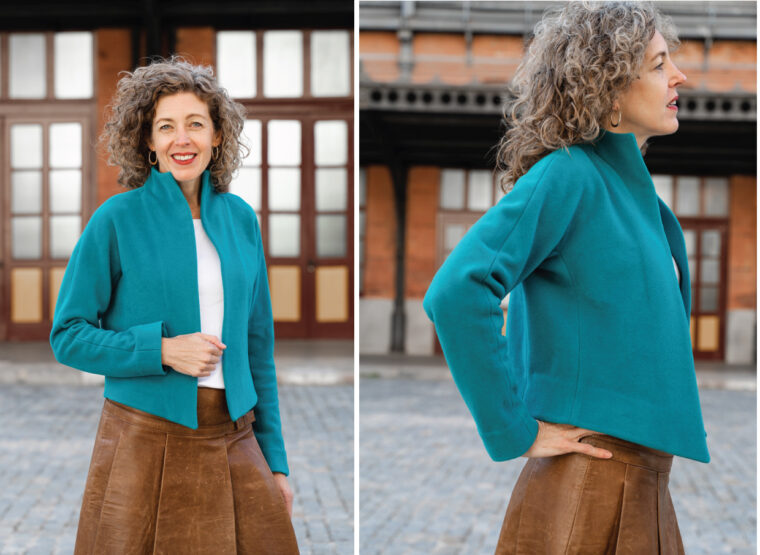 As always, I've collected a few Pinterest images to inspire you. With such clean lines, this style is great for embellished fabrics or statement fabrics, or you could embellish your own fabric with sashiko, quilting, or embroidery. Or keep it very simple and unadorned for a minimalist look. This style can also be all about color if you want to make a big statement!
You can see more ideas in my Liesl + Co Yanaka Jacket Pinterest board.
Pick up your own copy of the Yanaka Jacket in paper or digital format.
I can't wait to see what you make from this new pattern. Be sure to show us by uploading your photos to the Liesl + Co. Flickr group and tagging them #yanakajacket and #lieslandco on Instagram.