Today we're welcoming Debbie from our Advisors Circle to show off the Montauk Trousers she made for her daughter. 
I love reading the blog posts and seeing the cute school clothes everyone is making, so I decided to make school clothes for my daughter too, with just a few differences. My daughter is a teacher instead of a student, but she still needs those school clothes. In this crazy pandemic year, dress codes have relaxed slightly, and who knows when you'll be teaching virtually from home, so comfort is key.
I've been wanting to try the Montauk Trousers, and this seemed to be a perfect opportunity. I really wanted to try a heavier weight knit but decided to stick to suggested fabrics (plus a light-weight knit) for now. To show the versatility of the pattern, I decided to make three different versions using the same pattern.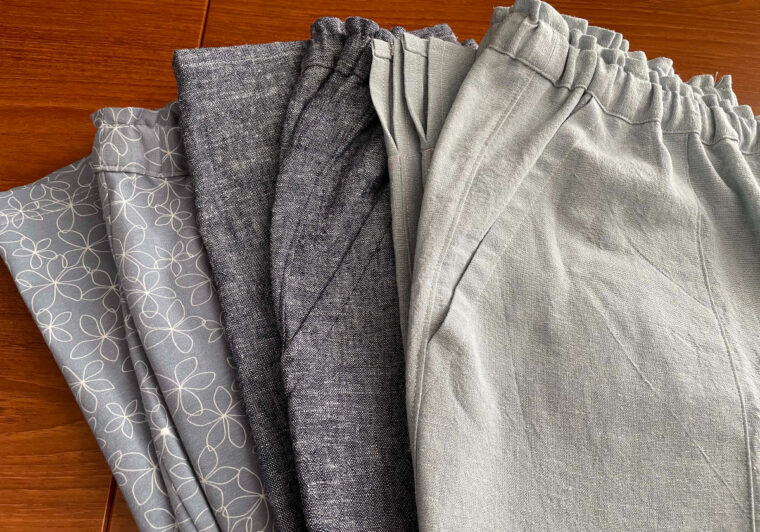 I'm accustomed to sewing for myself, so it's a little different fitting someone else. I started with what I hoped would be a wearable muslin using striped flannel. I had planned for this pair to be the comfortable pajama bottom version. Neither of us liked the flannel, but it did give me a chance to check the fit.
I had better luck with a light linen/cotton blend that's been in my stash for several years. I made this by the pattern, with a few extra touches like the top-stitching on the outseam. I love the extra tips in the Liesl + Co patterns such as how to get the clean corner on the front pockets. That alone is worth buying the pattern. I also made a version in a darker linen/cotton blend – but slightly lighter and drapey fabric. These are going to be great summer pants. I used the back-patch pocket on both pairs.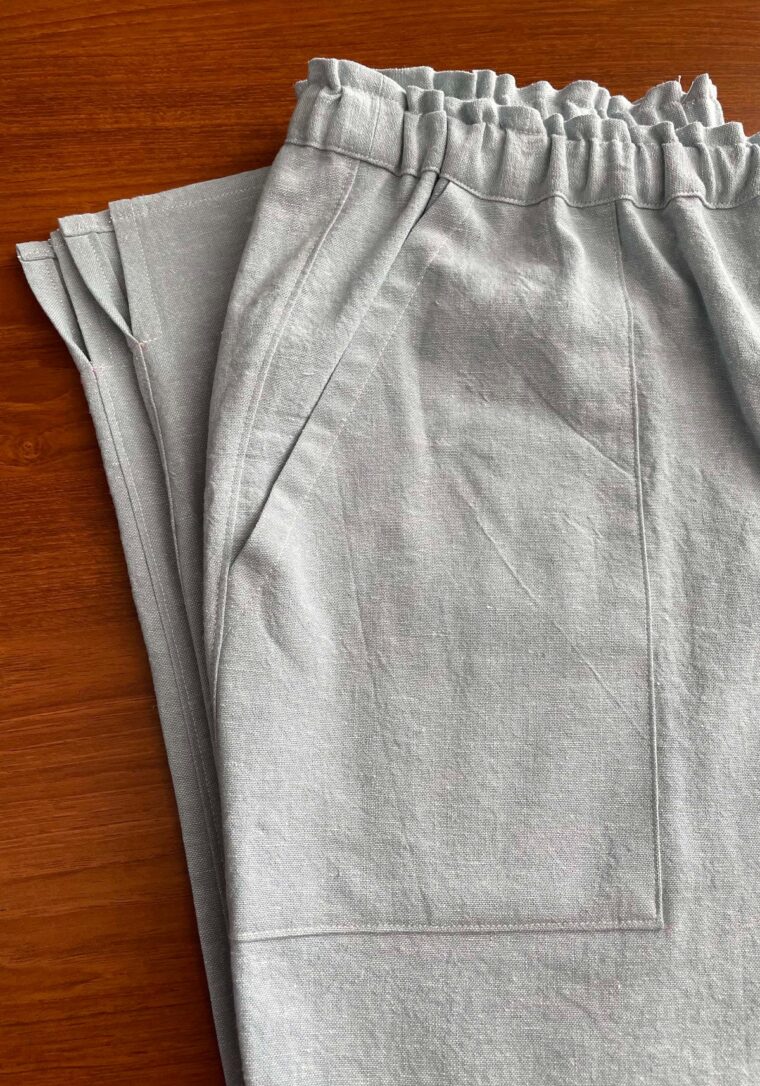 I also wanted to make a pajama version since the trousers look so comfortable. I initially planned to try flannel or quilting cotton, but I couldn't resist giving a soft jersey knit a try. I obsessed just a little about whether to add pockets to the jersey knit version, and in the end, I decided against pockets. I just didn't think the pockets would be as functional since the fabric was exceptionally soft.
I am not an expert seamstress, but even so, I'm surprised about how much I learned through this process. I mentioned the pattern tips earlier – they were a great help. I was also surprised at how differently each fabric fit. The light cotton/linen blend was the most substantial of the fabrics, and it's the one that we used to test the fit of the pattern.
The dark cotton/linen was much lighter and very drapey – I had to do some fit adjustments on that version. I didn't make major adjustments on the knit version, but I think I could easily go down a size or two for the knit version. Honestly, I'm still having some issues with fitting my daughter, but she's losing weight as I'm trying to sew!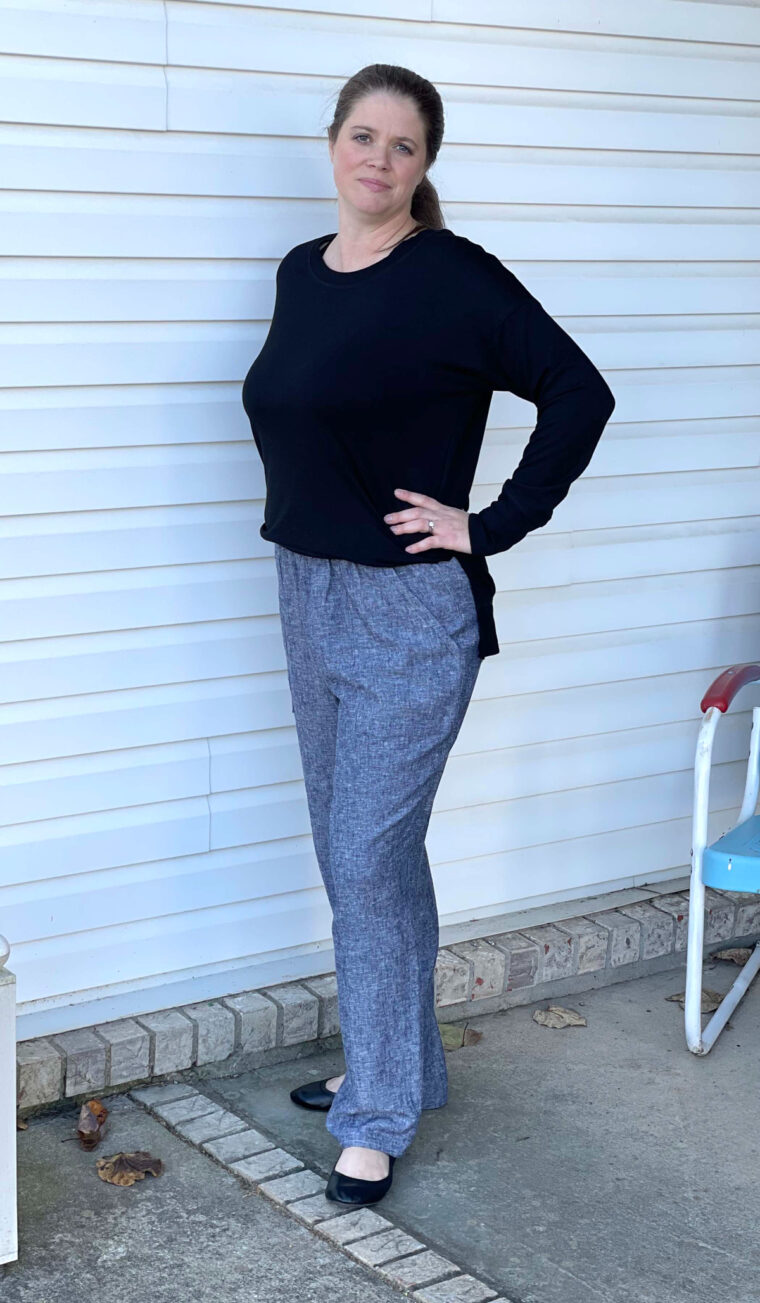 This is a great pattern and an easy fit. I love the details such as the clean finished interior waistband. It's so easy to modify the pattern and pick the details you want to include in your pants.