Summer is (almost) over in the Northern Hemisphere, and it's been a weird one. You all didn't stop sewing, though. I'm sure I'm not the only one who has welcomed the opportunity to take a break by browsing beautifully sewn garments on social media.
So here's a sampling of the fabulous and functional clothing that popped up in our feeds in July and August.
Starting with Liesl + Co., clockwise from top left: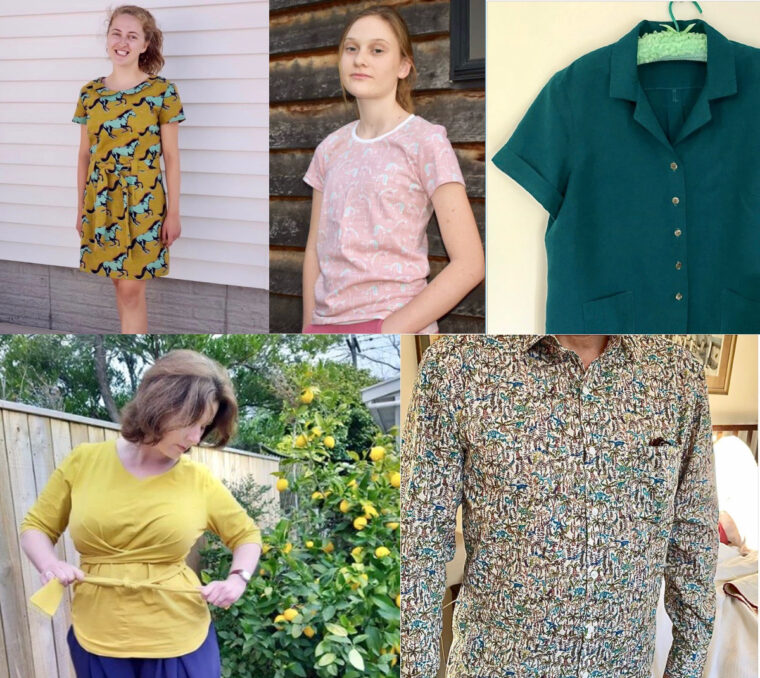 1. The Bistro Dress by @rrwerner is so cute in this fun, horse print.
2. @whosewever is teaching herself out of a job. Her daughter made this lovely Metro T-Shirt without any help!
3. Teal was a great choice for this Camp Shirt with modified patch pocket placement by @mazzawazzawoo.
4. We're here for this hip floral All Day Shirt sewn by @magicsewingpixie. She included the optional collar stay pockets for a professional touch.
5. @sevenstitchesamy had the clever idea to turn the Belgravia Knit Dress into an elegant top in a beautiful color.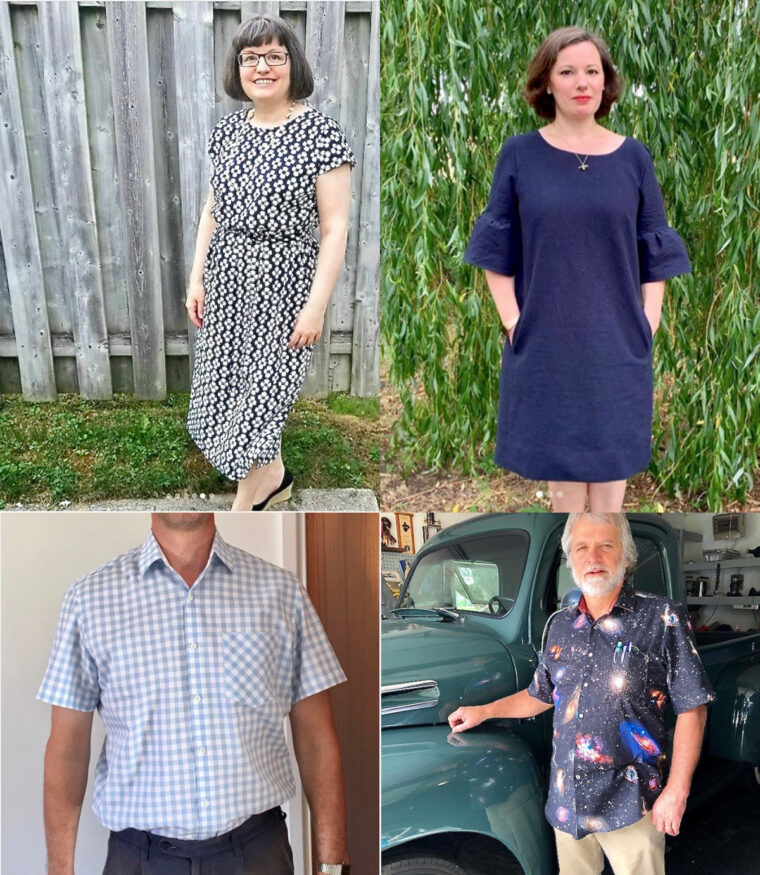 1. @sewmelwyk lengthened the Terrace Dress pattern and added side slits, then sewed it up in a fun black-and-white print.
2. @justsewjenna looks occasion-ready in her elegant navy Gelato Dress.
3. This All Day Shirt by @annette.poole.125 is fun and funky, and we love the backdrop.
4. @whendy7 took a different approach to fabric selection with her All Day Shirt, and wound up with a classic.
There was a lot of activity in the Oliver + S hashtag, too. From left to right: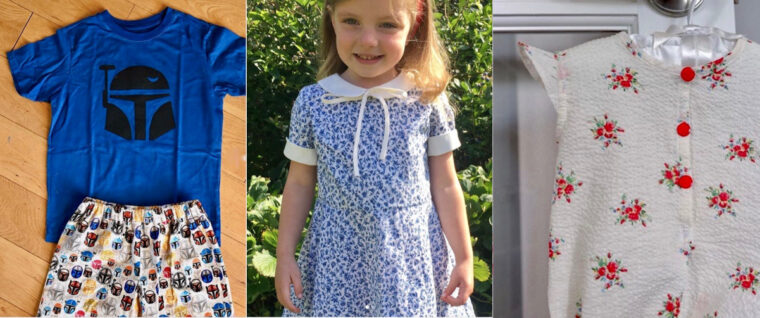 1. This birthday gift by @melissalkruger must have been a huge hit. She made a pair of Mandalorian-themed Sunny Day Shorts with a matching t-shirt.
2. @laugreenfield used the Building Block Dress book to create this sweet frock. We love the pops of white.
3. The flutter sleeves on this Lullaby Layette bodysuit by @cyndyr are an adorable and clever modification.

1. Doesn't @frolickingthreads' granddaughter look adorable in her Seashore Sundress?
2. This scarlet Badminton Top by @floating_light is simply stunning.
3. @mountaincraftstyle1 made a pair of coordinating sister t-shirts from the School Bus T-Shirt pattern. We love the way she used the sleeve and neckband color as a unifying element.
4. We love the pretty floral @cyndyr chose for her Cartwheel Wrap Dress.
What have you sewn lately? Don't forget to share by tagging #lieslandco and #oliverands so we can admire them too!