If you've been hanging around here long enough, you may have noticed that some of our women's styles look awfully similar to some of our children's styles. We also have a number of patterns with similar features across the age divide. When we rounded them all up, we found no fewer than a dozen potential Mommy and Me coordinating ensembles! Today and Wednesday, we will be posting some possible pairings along with fabric suggestions.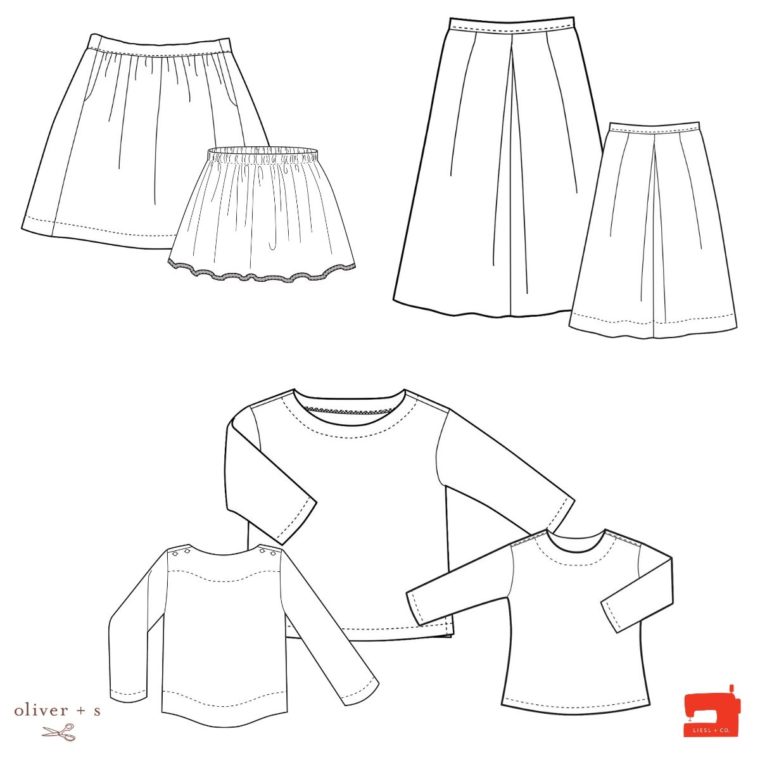 Some of the pattern pairings feature designs that are dead ringers for one another. Others are a little less literal, but provide the opportunity for similar looks without being too matchy-matchy. Today's post will focus on separates, and the second part will focus on dresses. So let's get started!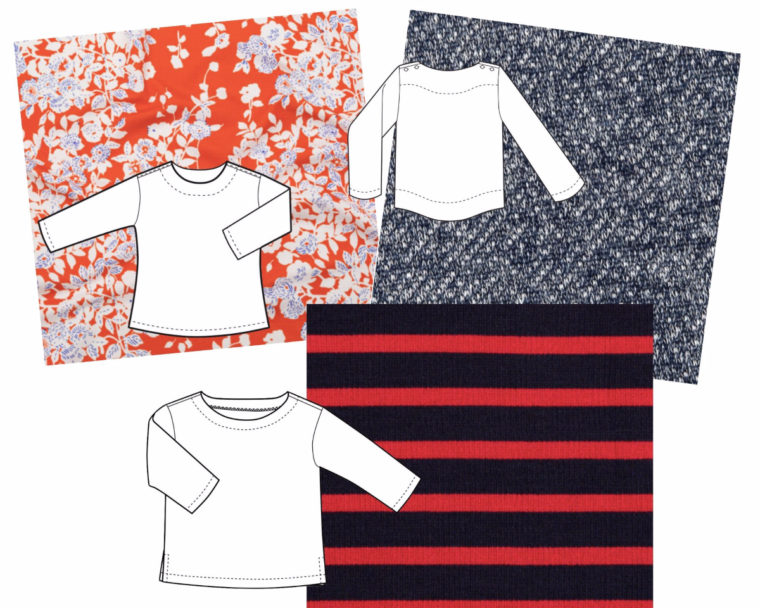 Sailboat Top and Maritime Knit Top (and the Girl on the Go Top)
There are two different children's styles that coordinate with our Maritime Top: the Sailboat Top and View B of the Girl on the Go pattern.  This pretty orange floral ponte knit is stretchy, but ponte is stable enough to make both the Sailboat and the Maritime patterns. The striped Saint James ponte is a classic choice for any of the patterns. For something a little more cozy, try a French terry like this one.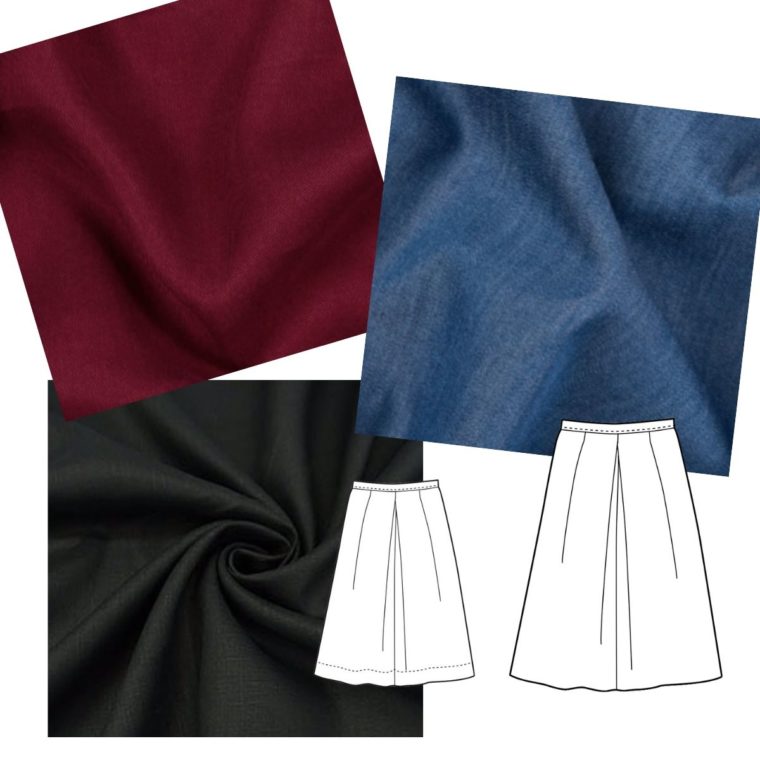 Lunch Box Culottes and Girl Friday Culottes
If you want a luxurious drape and the feel of silk without the price tag, Tencel twill is worth checking out. I'm really liking the idea of this deep red one with a black and white striped tee. Lighter washes of denim are in now, and a lightweight Tencel denim has the casual look of jeans with that gorgeous drape we were just talking about. Actually, denim culottes would look great with that striped shirt, too! And if you're not afraid of a bit of volume in your culottes, how about a classic black linen? I've sewn this brand of linen in another colorway, and I can attest that it is lovely to work with.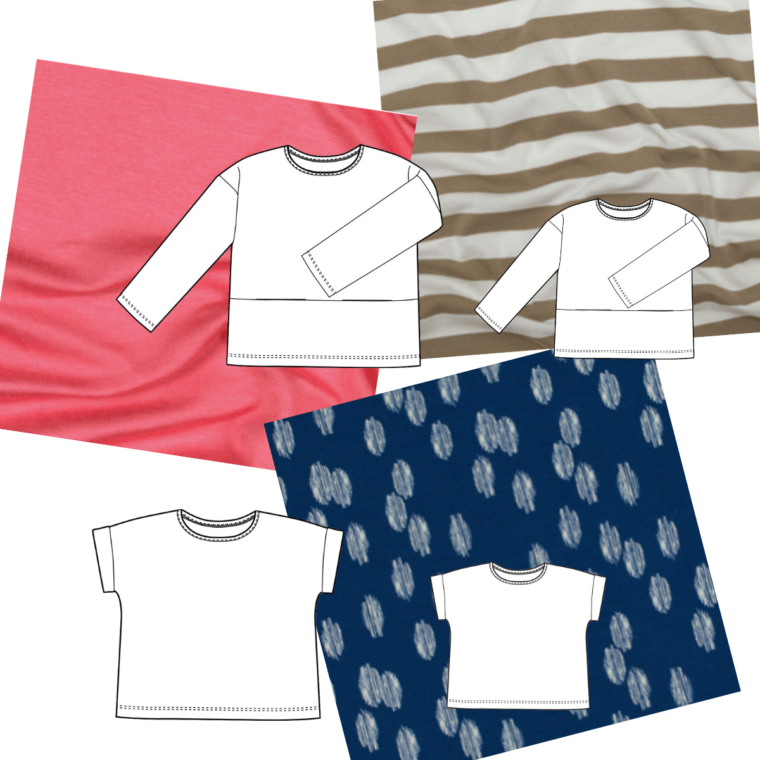 I know I said black and white, but this taupe and white striped jersey would also look fantastic with any of the suggested fabrics for the culottes! I love this blue and white ikat jersey as well. And the salmon modal knit is the sort of color that I love to wear in warmer weather. If you are also sewing up matching Lunch Box Culottes and Girl Friday Culottes, you and your mini-me can have coordinating outfits.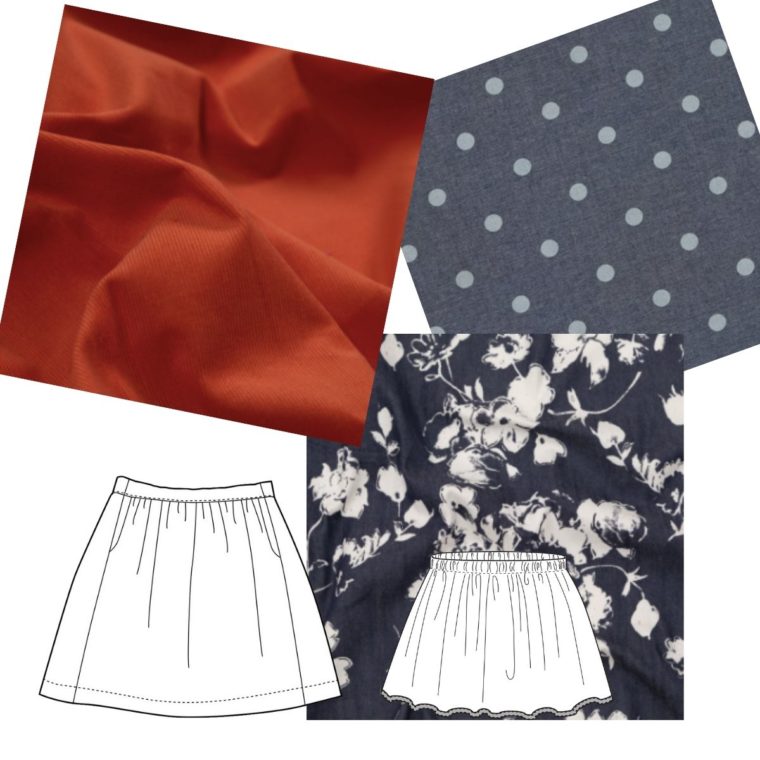 Lazy Days Skirt and Everyday Skirt
I loved polka dots in my 20s, but I find them hard to wear as I've gotten old. I could definitely wear a skirt made of this polka dot chambray, though – it doesn't feel as twee as dots sometimes can. For cooler weather, how about this featherwale orange corduroy? And if you like florals, you might enjoy this floral stretch cotton twill.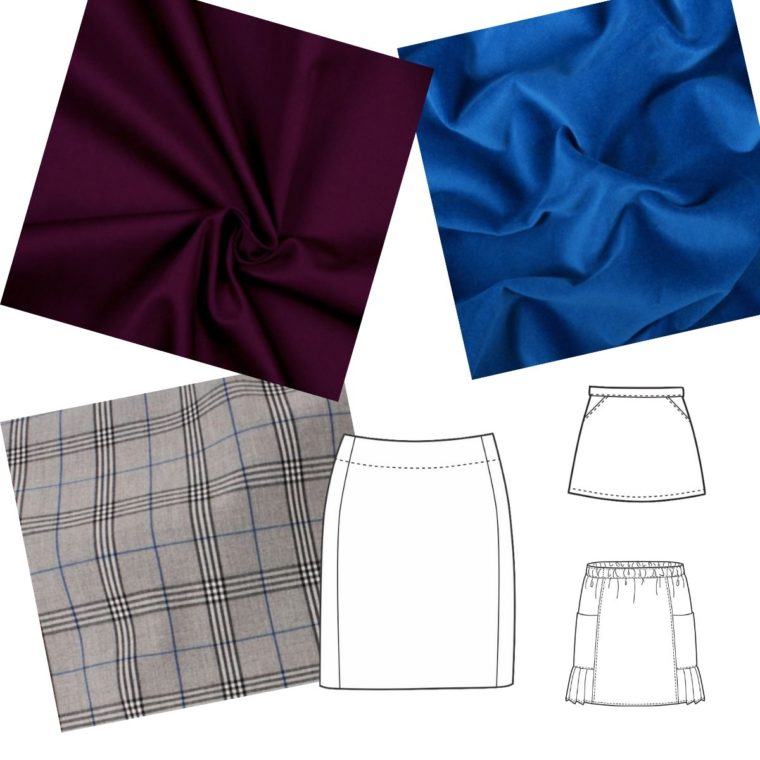 Sunday Brunch Skirt and Extra-Sharp Pencil Skirt
Neither of the O+S patterns listed here are exact replicas of the pencil skirt, but Sunday Brunch has the same streamlined shape, and Music Class has the side panels. If you really wanted to go matchy-matchy, you could hack the Music Class pattern to omit the pleats for a panel that extended all the way down, like the Extra Sharp.
This brilliant blue velveteen would make standout pieces. I made a velveteen Sunday Brunch set for my niece years ago, and it was a good fabric for the pattern. I am not sure it would work as well with the pleats on the Music Class skirt, but if you want to try to omit the pleats to make a straighter skirt, I think it would be a good fit. I love the deep plum color in this organic cotton twill. I also love the idea of a smart plaid suiting like this one for these patterns.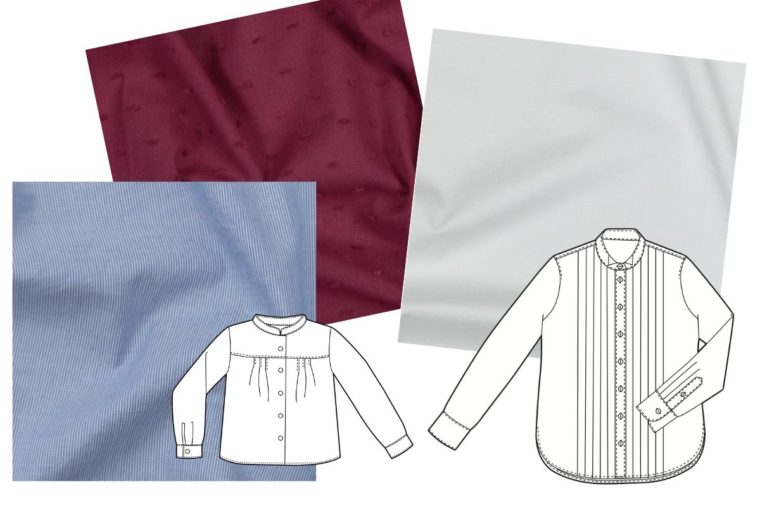 Music Class Blouse and Recital Shirt
I think this might be my favorite pairing. These shirts aren't exact matches, but to me, the Music Class really feels like a Recital Shirt that has been modified for the younger set. Make an entire outfit using these shirt patterns and the Extra-Sharp Pencil Skirt with the Music Class skirt. I've found three fabrics that I want to sew up into these patterns right now. I love the color of this raspberry dotted Swiss, and the pinstripes on this chambray make it really special. For a classic, crisp white shirt, look no further than a cotton poplin like this one.
I hope you enjoyed this round-up of coordinating patterns. Check back on Wednesday for the remaining Mommy and me coordinates, this time focusing on dresses.