Erica is here from the Advisors Circle to share two beautiful versions of our new Camp Shirt + Dress pattern: one casual and one dressy. Read on for her experiences and what fitting changes she made after her first version. You may remember Erica from her previous posts on the Neighborhood Sweatshirt, Hollywood Trousers, and Rush Hour Dress + Blouse.
As soon as the Camp Shirt + Dress pattern was announced, I knew immediately that I wanted to make a dressy version which I could also wear casually.  I decided to splurge on some silk charmeuse from Liberty of London.
Before cutting into the Liberty silk charmeuse for my final version, I first wanted to test my size with a wearable muslin. I selected some reversible double-gauze from my stash, purchased from Miss Matatabi several years ago. I could have spared myself a lot of effort by choosing to use the small-scale, navy and white, gingham side of this fabric as the right side, but instead I decided to challenge myself to pattern match with the large-scale, navy and red, plaid side of the fabric. I spent more time cutting the fabric than actually sewing!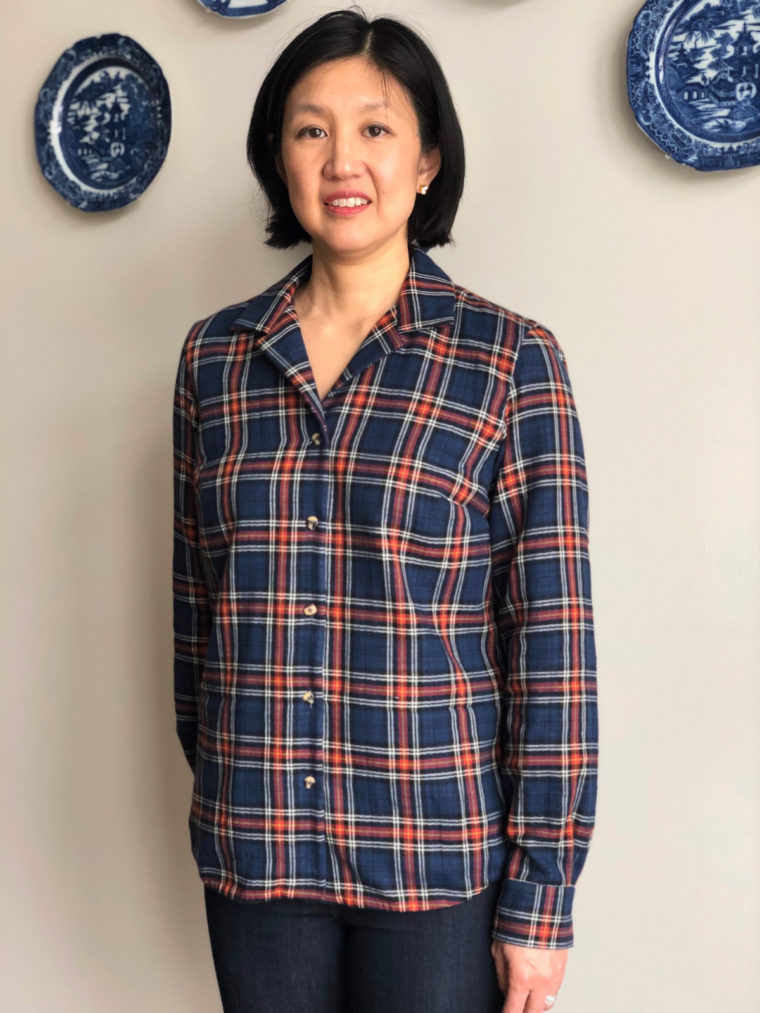 I had less fabric than recommended on the pattern envelope, which meant that I had no extra fabric in case I made a mistake. I didn't even have enough spare fabric to pattern match for front pockets, so I left out that bit of the style. I'm rather pleased with my pattern-matching efforts. The somewhat loose weave of this cotton fabric makes it exquisitely soft, but the weave isn't so loose that it will pucker after a wash. I can't wait to wear it on cold winter days.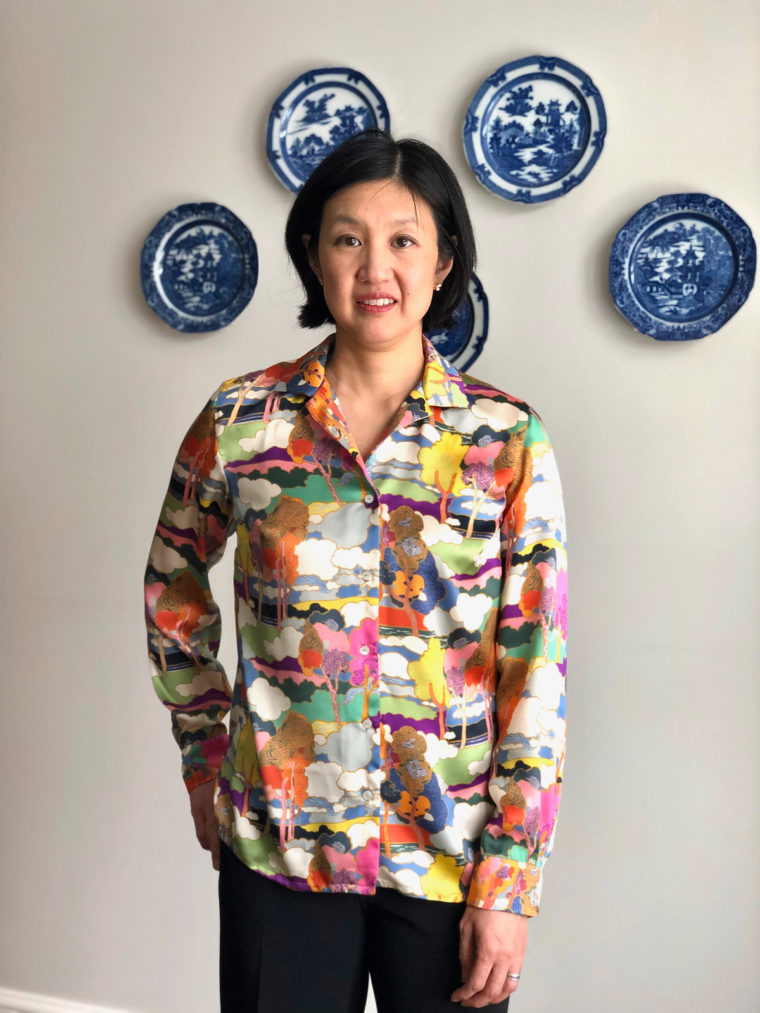 The Liberty of London silk charmeuse is one of the most luxurious fabrics I've used in recent years, and it did not disappoint! After the meticulous (tedious?) cutting experience of the cotton plaid gauze, I decided to give myself a break and not bother to try and pattern match for this bold and psychedelic-themed Liberty print. The large scale is not at all like the tiny floral prints that I usually use from Liberty of London. I assumed that the slippery smooth surface of the charmeuse would be challenging, but surprisingly, the fabric was more stable than I imagined and pressed well with lots of steam from my iron. As much as I love the traditional collar stand of the Classic Shirt pattern, I think the Camp Shirt collar is a better choice for the drape of charmeuse.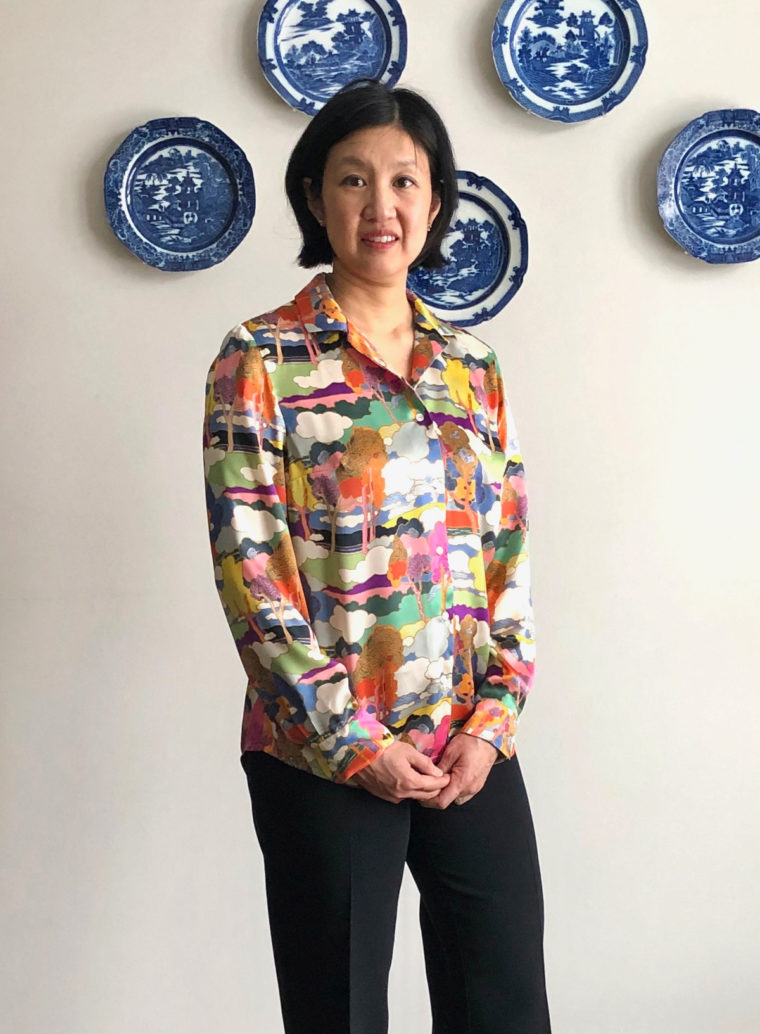 As expected from all of my experience with Liesl + Co. patterns, the sewing instructions were very clear. Carefully referring to the instructions along the way ensured that I barely touched my seam ripper. I left out the buttons and buttonholes on the sleeve plackets, because usually I wear this style of shirt rolled at the sleeves unless I am layering it underneath a sweater.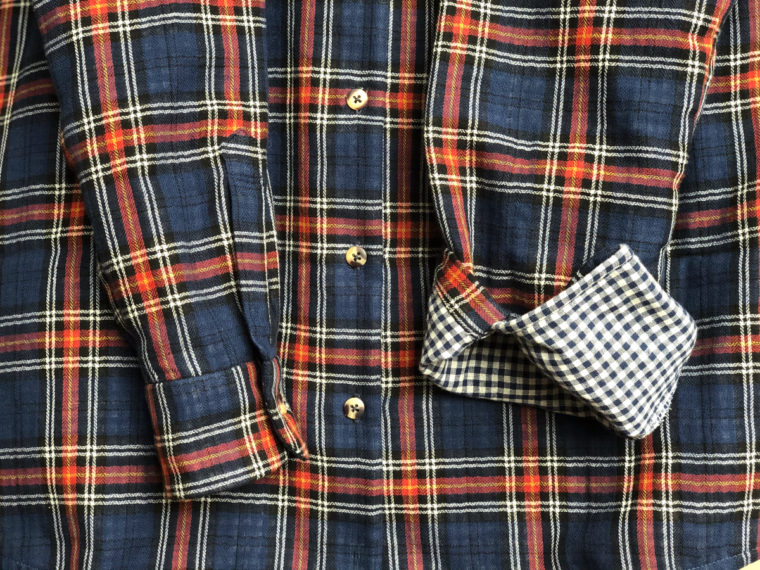 I usually like the shoulder fit in Liesl + Co. size 6, so I decided to make the cotton version in a completely unmodified size 6 as my starting point. In general, I was happy with the fit and grateful that the cup work is already built into the pattern.
However, for the silk version, I graded down to a size 4 in the bodice and also shortened each sleeve by 3/4 inch by following these instructions. I was not surprised to have to adjust the sleeve length, as I'm on the shorter side (5'5") of the height range for the Liesl + Co. pattern block. I did not adjust the bodice length for either version.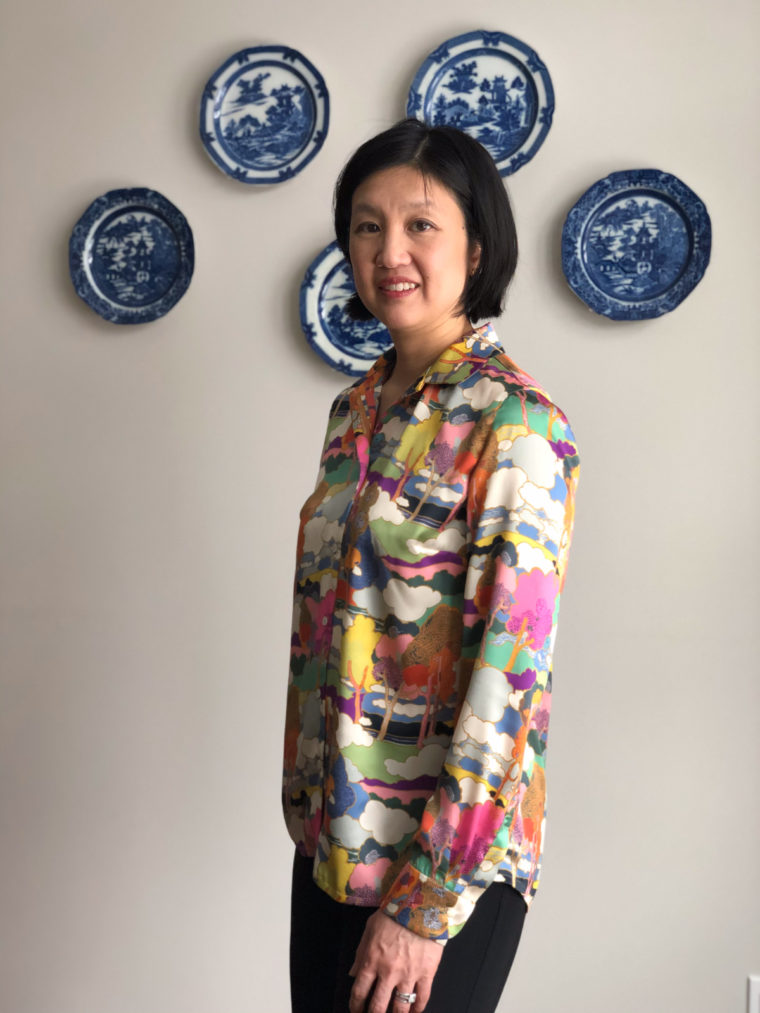 My pattern matching is not perfect, but I conquered a big sewing fear. I'm glad I chose to feature the reverse gingham side of the fabric for the inner placket, although it was a wee bit mind-bending to keep track of which was my "wrong side" versus "right side" of my reversible fabric! Plus, making something I love from fabric in my stash is always a win.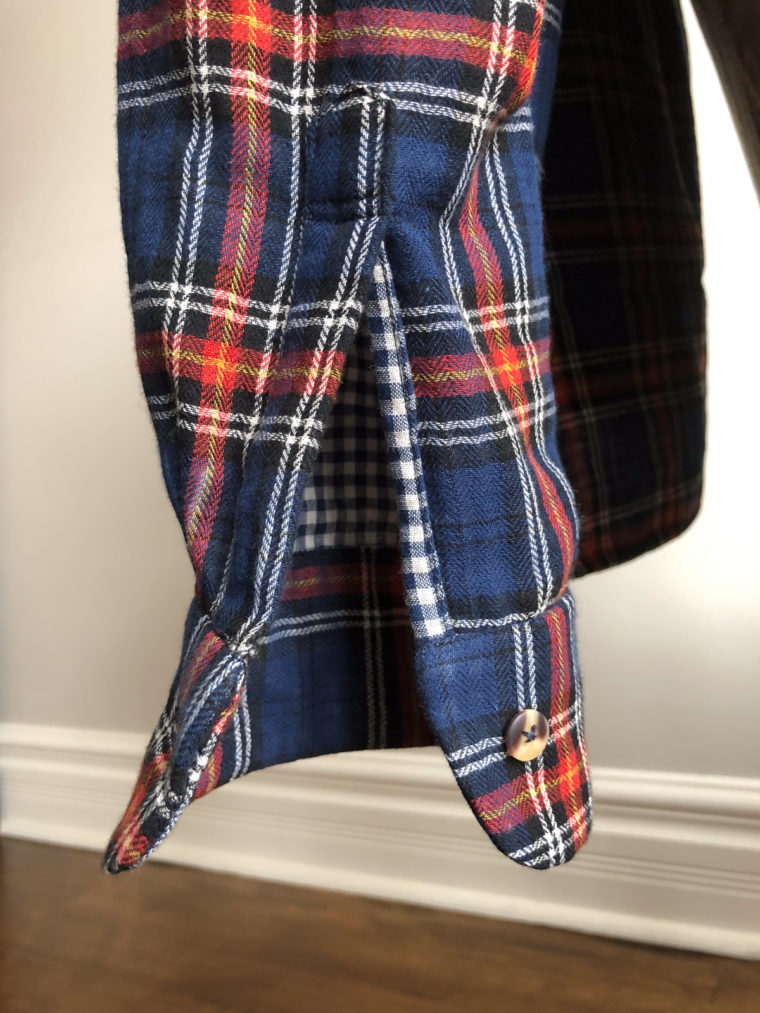 I am sure I will reach for this silk blouse often to wear with dressy trousers and skirts as well as grungy jeans. My question is whether I should wear it tucked or untucked? I usually gravitate to wearing solid colors, but a print now and again keeps my wardrobe lively.