Have you been putting off sewing a coat for another time? This winter could be that time! And it will be a great way to get your new year of sewing off to a start. We'll be hosting a sew-along of the new Chaval Coat pattern from January 13-22. With photo illustrations for each day, our signature quality instructions, and Liesl's hints to guide you through the sewing, you could have a new coat in a little over a week.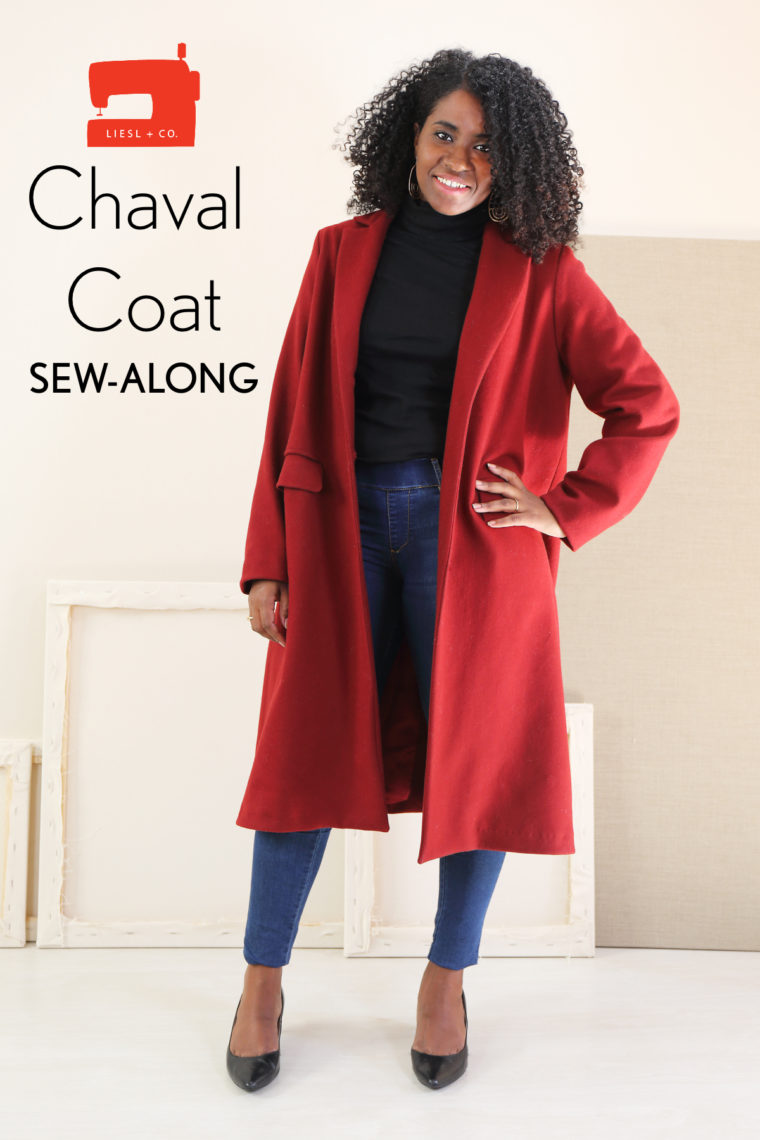 Liesl has already gathered Chaval Coat inspiration for you and put together a Pinterest board that you can peruse for ideas. She has also shown us her tweed coat and her extra-long navy version.
The Chaval Coat is an Intermediate (three-scissor) pattern, so you can be sure you'll learn some new skills on the way. The coat features a back walking vent, two-piece sleeves, a traditional notched collar with banana stand, and double-piped front pockets with flaps. You'll reach for this coat all fall, winter, and spring since it's a versatile, timeless, and stylish piece.
Chaval Coat sew-along schedule
Day 1 (Monday, January 13) Gather Your Materials.
Day 2 (Tuesday, January 14) Select Your Size, Pattern Adjustments.
Day 3 (Wednesday, January 15) Getting Started, Prepare the Pocket Flaps and Sew the Pockets.
Day 4 (Friday, January 17) Assemble the Back, Prepare the Facing and Lining.
Day 5 (Monday, January 20) Sew the Collar, Attach the Collar, Sew the Sleeves.
Day 6 (Wednesday, January 22) Assemble the Coat and Lining, Hem and Finish the Coat.
How to participate
Get your pattern in either paper or digital format if you haven't already. Decide on and source your fabric and supplies. You'll need 3 1/2 yards of outer fabric and 2 1/2 yards of lining fabric for sizes 0-8. All other sizes require 3 3/4 yards of outer fabric and 2 3/4 yards of lining fabric. Don't forget to buy a little extra if you're matching a pattern or working with napped fabric. You'll also need interfacing, three buttons and thread. We'll see you back here on January 13!