Whenever I'm developing a new style, I start a Pinterest board with inspiration images that I refer to as I am working. I had so much time between the initial idea for the new Chaval Coat pattern that I introduced yesterday and the actual execution of it that I was able to collect a lot of photos to share with you. I don't know about you, but seeing photos like these helps me visualize the pattern in different colors and fabrics.
As you'll see, this style is very classic and also very on trend right now. You can take this pattern in a lot of different directions depending on your fabric choice and how you wear it. I love the wearable versatility of it. It works just as well over fancy dresses and skirts as it does over jeans and sneakers. In the coming days and weeks, we'll have more photos of the coats I've sewn and am wearing so you can see what I mean.
In my world, the camel overcoat is a perfect wardrobe basic. It's a nice balance between masculine and feminine, a way to elevate any outfit, and a really chic essential. Take a look at these photos to see what I mean. You can make similar coats with the new Chaval Coat pattern.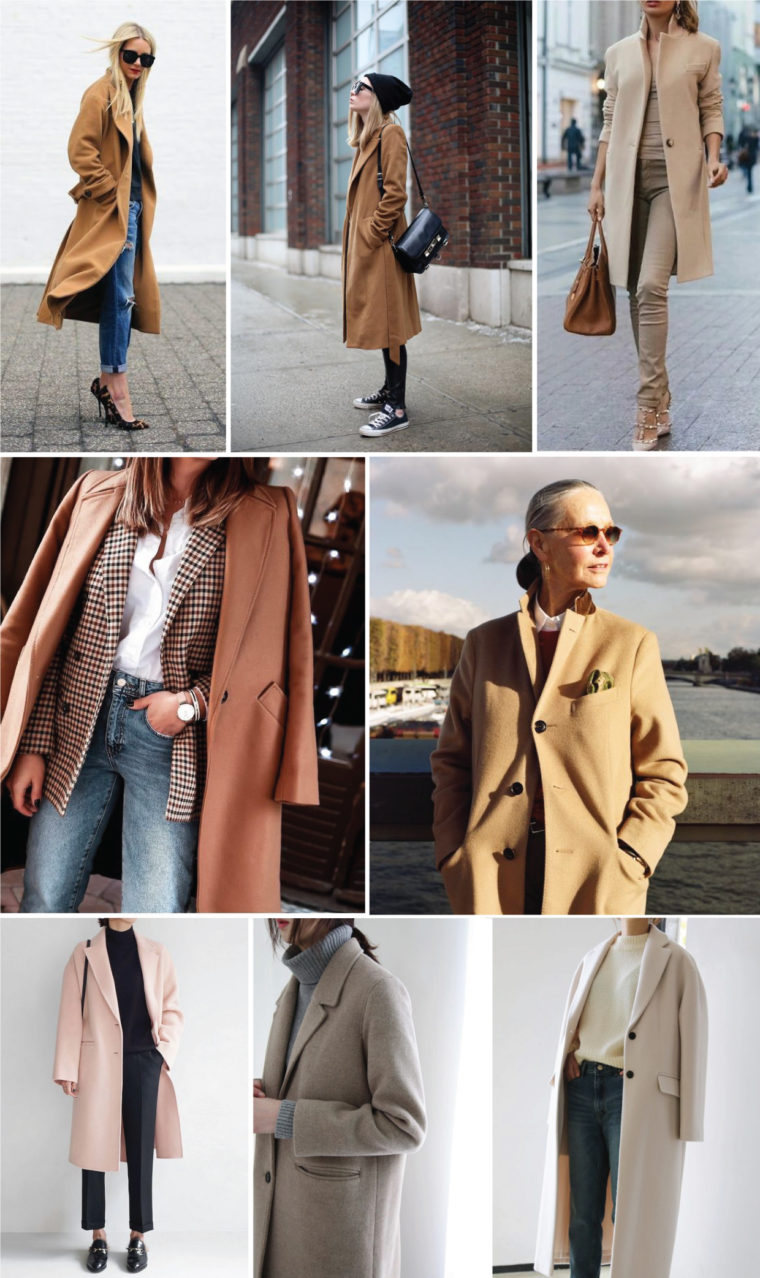 Obviously camel isn't the only option for this style. Try it in another neutral or in a bright color if that's more your style.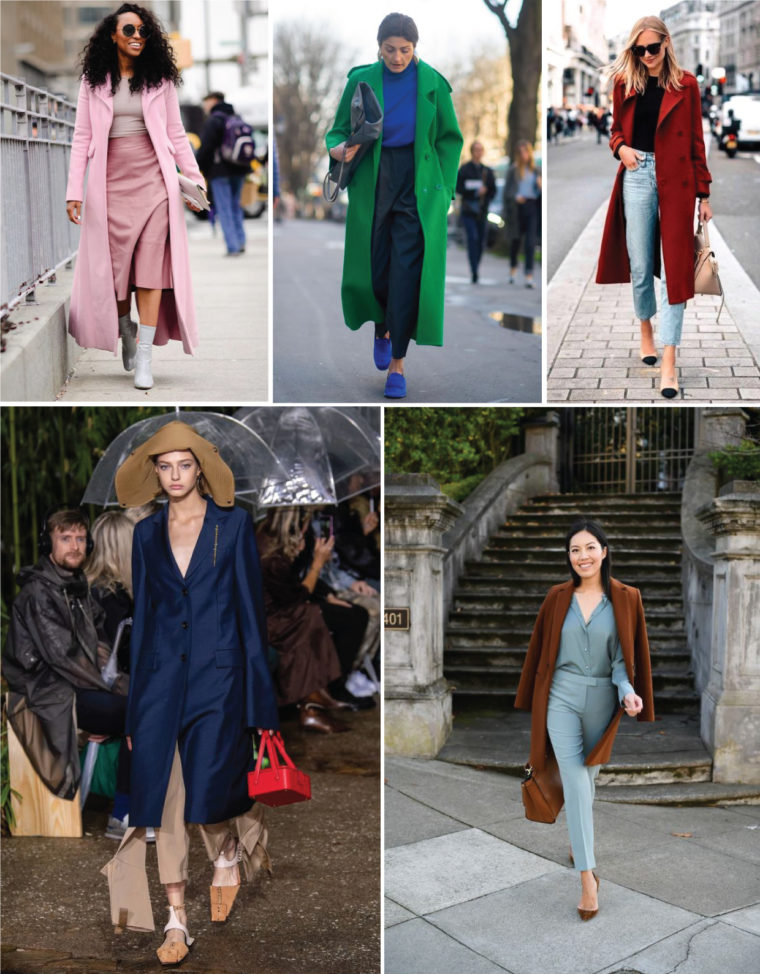 And what about color blocking? Here are some fun ideas that would be relatively easy to accomplish. This is one of those patterns I feel like I could explore through many iterations. I'd be content to sew it in many different variations and never get tired of it.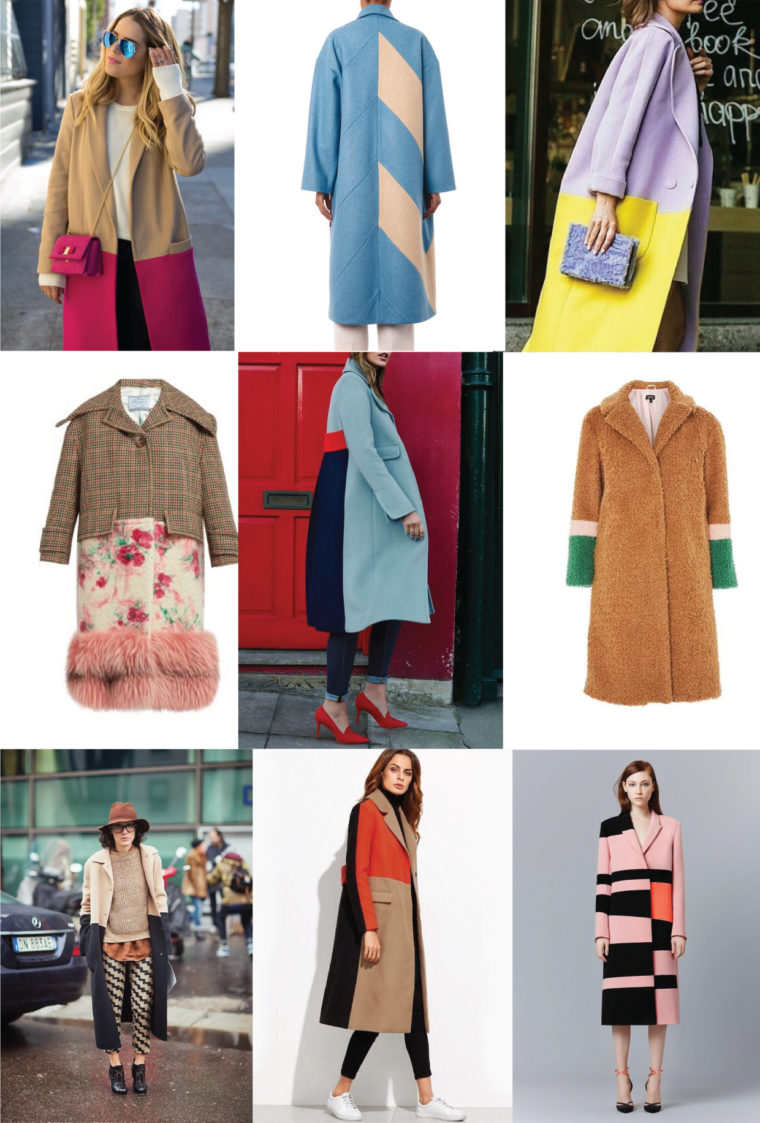 Or try using fancy fabrics. If you can't find fancy fabric, consider embellishing your own! Those little fringe-y tassels on the coat below, left, would be so much fun to add to a nice wool.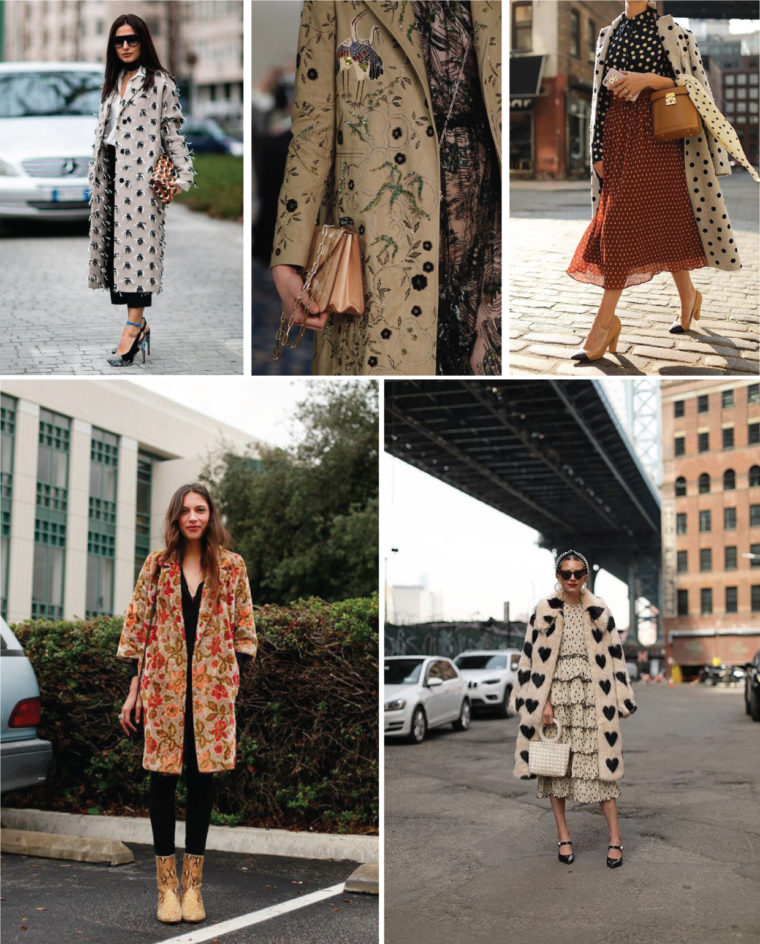 I'm a huge fan of plaids and checks in outerwear, and it seems like it's more difficult to find coats like this in stores today. Maybe it's too much work for a factory to do the pattern matching, but I sewed one for myself and absolutely love it. You'll see. I'll show you soon.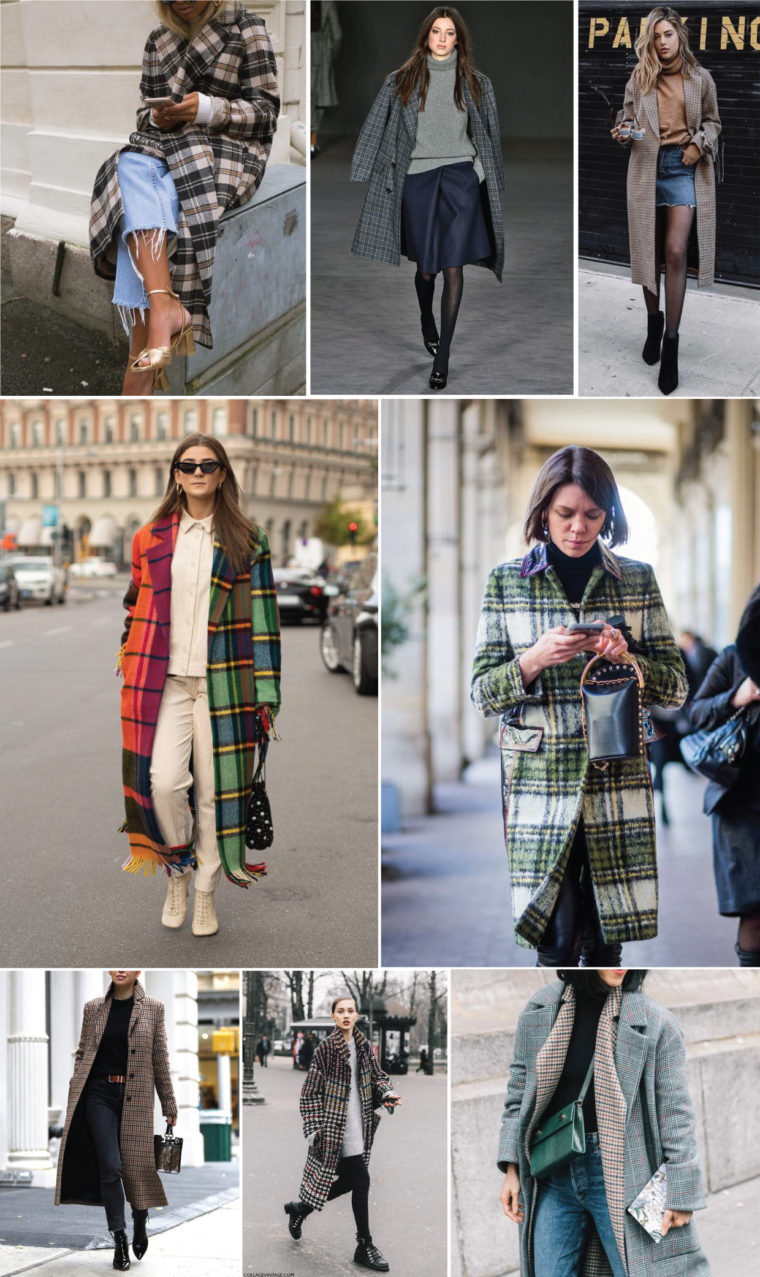 Also, don't forget animal prints! Additionally, I've included a couple of extra-special versions of this coat that I just love. That horizontal color blocking, below left, would be quite an accomplishment, and that fuzzy plaid, below right, is such an instant classic!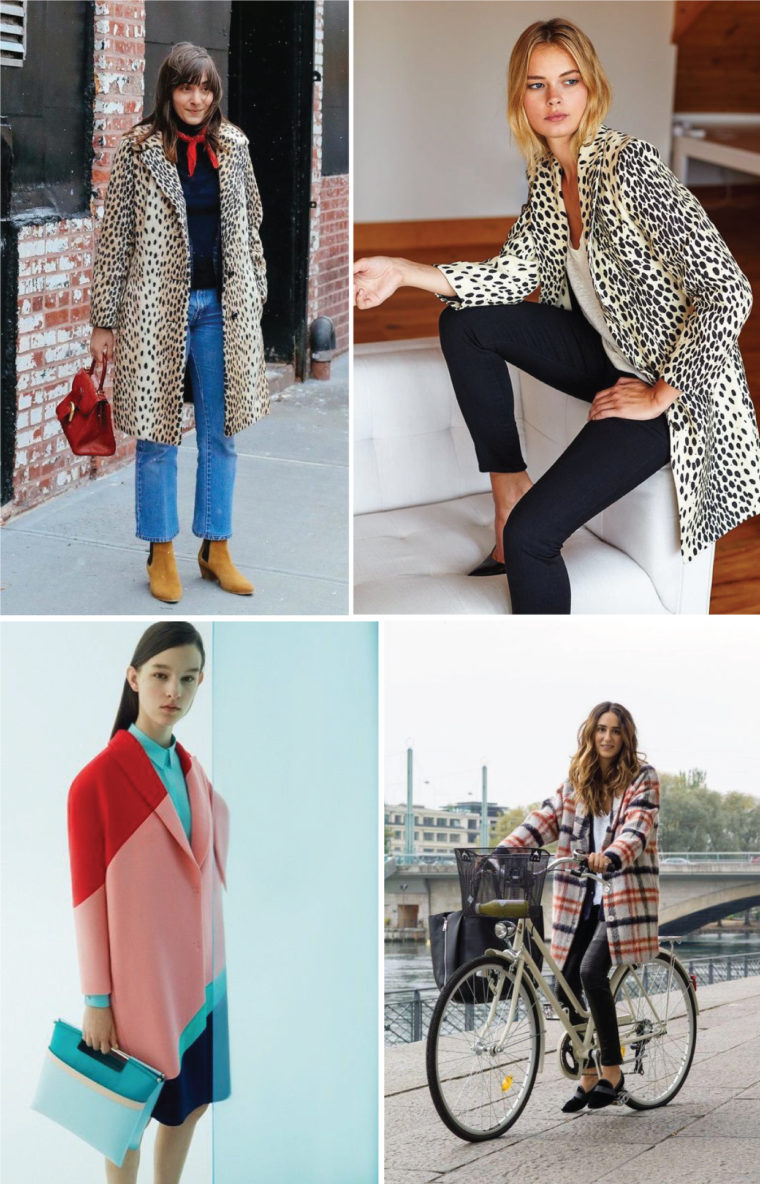 You can see more ideas for this pattern in my Liesl + Co. Chaval Coat Pinterest folder.
What do you think? Will you be sewing yourself a Chaval Coat this winter? Or maybe a lighter version for next spring? You can order a copy of this pattern for yourself now in either paper or digital format. And be sure to show us what you do with your coat by uploading your photos to the Liesl + Co. Flickr group and by tagging them #chavalcoat and #lieslandco on Instagram.