I always look forward to finally, finally revealing our newest sewing patterns. When I've lived with an idea and then taken the (lengthy) amount of time to bring it to existence, it's a big relief when I can finally reveal it.
This particular idea has been on my wish list for quite a while, and when I finally had a chance to work on it I was so excited! First I had to wait until the appropriate season because obviously it doesn't make sense to release a coat pattern in April or May when we're all starting to think about summer. But here it is, at long last. Introducing the Chaval Coat!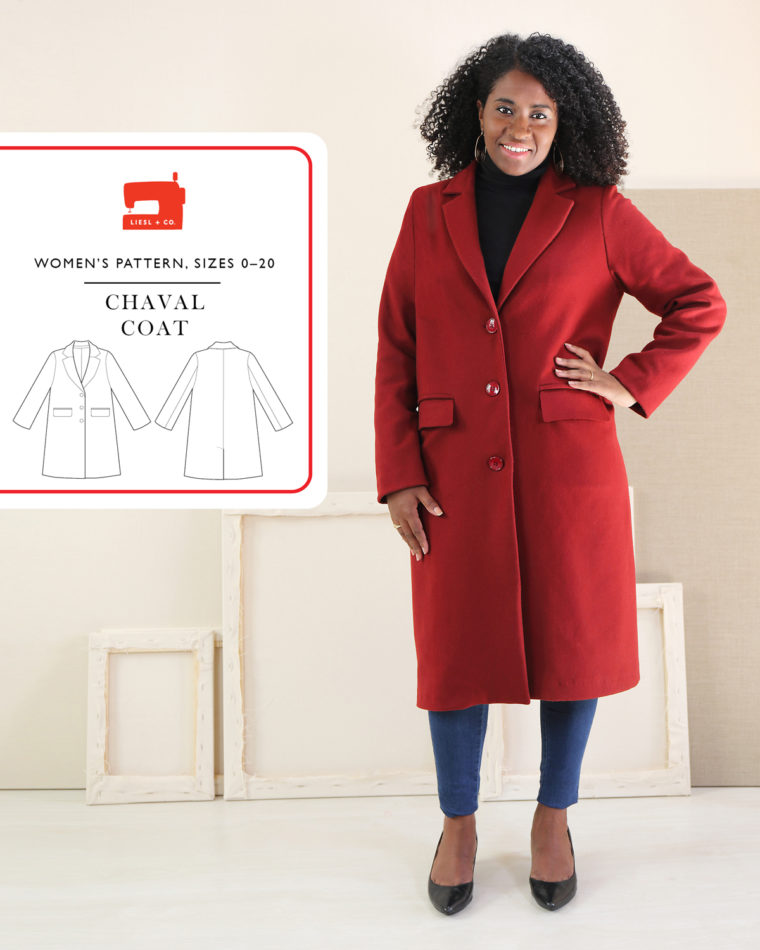 The Chaval Coat is a classic menswear-inspired coat, fully lined, and featuring some lovely details that will have you feeling very accomplished in your sewing. The pattern features a back walking vent, two-piece sleeves, a traditional notched collar with banana stand, and double-piped front pockets with flaps. Did you get all that? I'll break it down a bit.
Let's talk about the notched collar first. A collar like this is a traditional, classic tailoring detail for many good coats and blazers. (Did you know that here in Spain they refer to blazers as "Americans"? I giggled when I read that the first time.)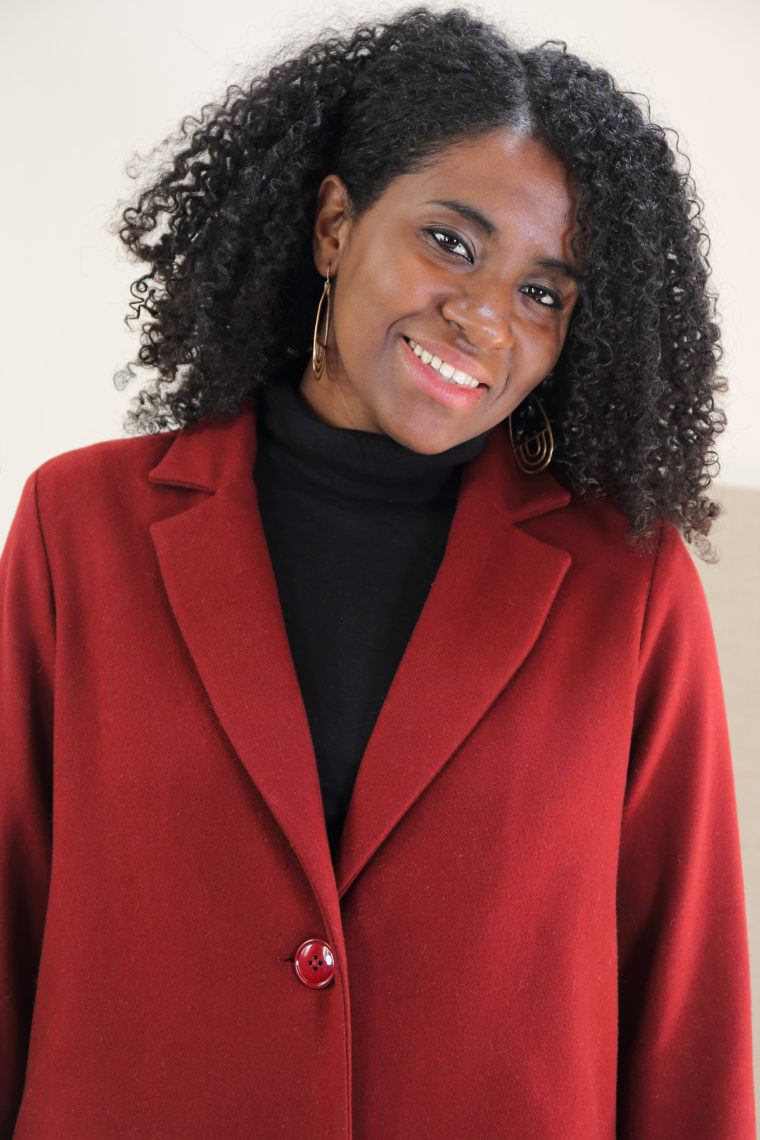 This notched collar is extra special because it includes a banana stand at the back. There might be another name for this, but when I was designing for other companies we always referred to them as banana stands so I kept it named that here. (Plus, if you're a fan of Arrested Development you know that there's always money in the banana stand. I didn't know about this until Robin clued me in.) The stand gives the collar more structure and helps it to stand up a bit in the back (which is why it's called a stand, of course), to hug your neck a bit and frame your face. I love this detail, although unless you pop your collar you'll probably be the only one to know it's there. And don't worry; it's easy to sew.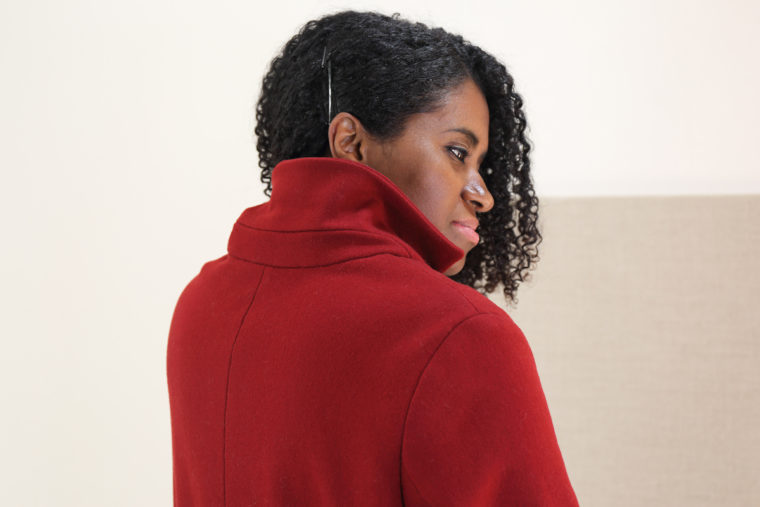 Next, the pockets. Double-piped (which is technically skinnier than a welt, but you can call them by both names) with a flap. These are fun to sew and surprisingly straightforward, but they give your coat a very tailored look. And the pockets themselves are nice and deep for hands, keys, phone, etc. All those winter essentials, you know.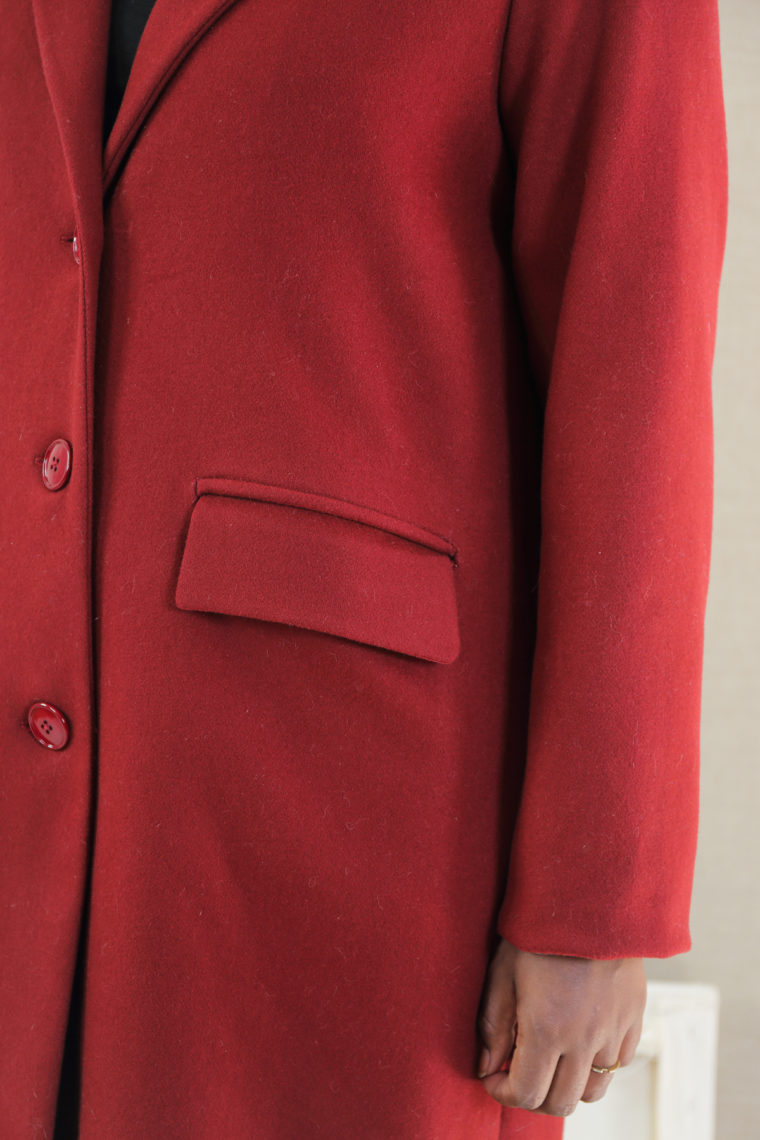 And then there's that nice walking vent in back. No home-sewing shortcuts here; I wrote this the traditional way so you learn how to do a proper lined walking vent that looks really good inside and out. Again, not difficult at all. Just a nice detail that can be applied to a lot of your other sewing projects, if you like.
You can also see the shape of the two-piece sleeve in the photo below. Sewing the sleeve with two pieces means it has a shape closer to that of your arm, so it's comfortable to wear. (It also means the sleeve pieces are smaller and easier to squeeze into smaller pieces of fabric, so that's a nice added bonus.)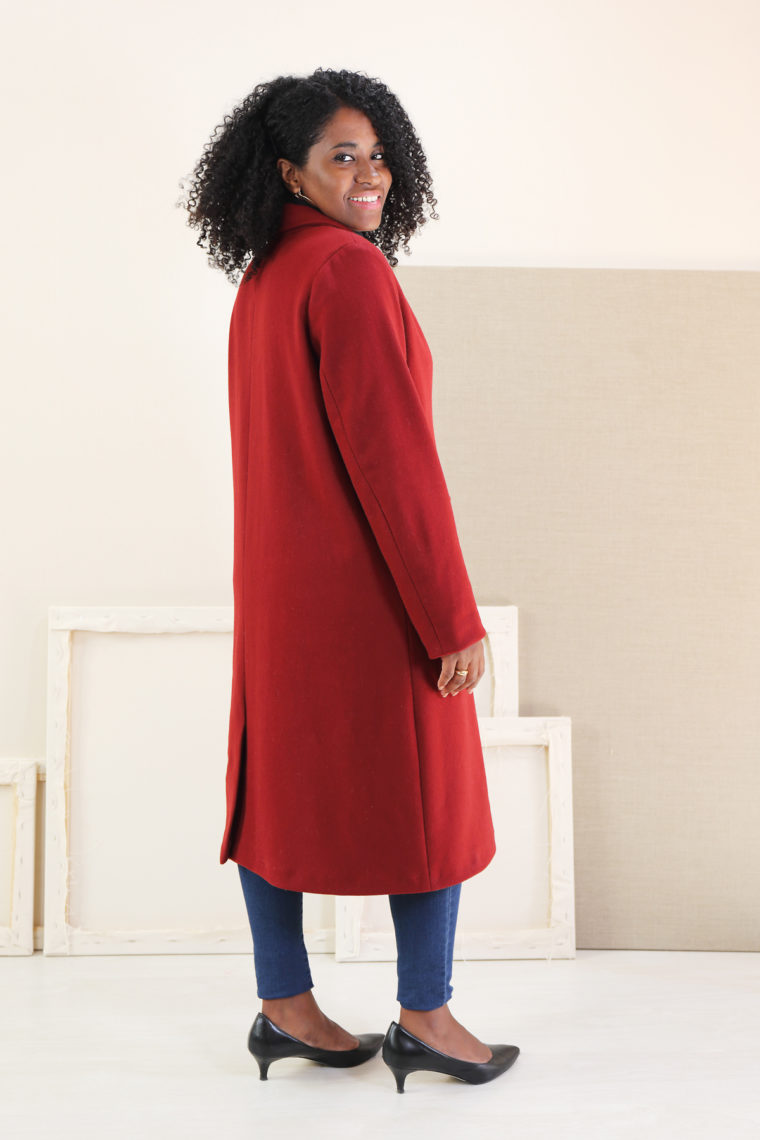 The overall look of the coat is quite straight, although in reality it has a bit of flare to fit women's bodies. I like this shape because it can be worn over almost anything, and it's rather lengthening. I also like that it has a bit of a masculine appeal, which to me is more interesting than a more fitted, feminine coat. I'm all about the contrast, as you may already know. I like to wear something more feminine underneath it, like a pretty dress (stay tuned for that one…) or a pencil skirt and shirt. Or jeans, of course.
This is a relaxed coat, not too structured. You can certainly make it more structured if you like to sew all those traditional tailoring methods like a pad-stitched lapel, etc., but I like to think of it more like a soft sweater. I sewed the coat in these photos as well as several for myself (I always sew our patterns multiple times because it takes me a few passes to get every step just how I want it when I write the instructions, shoot the sew-along photos, etc.) and they're so comfortable to wear. It's a light and easy style, despite its more tailored appearance. And it's oversized enough that you can fit your winter layers underneath without it looking or feeling sloppy. Does that make sense?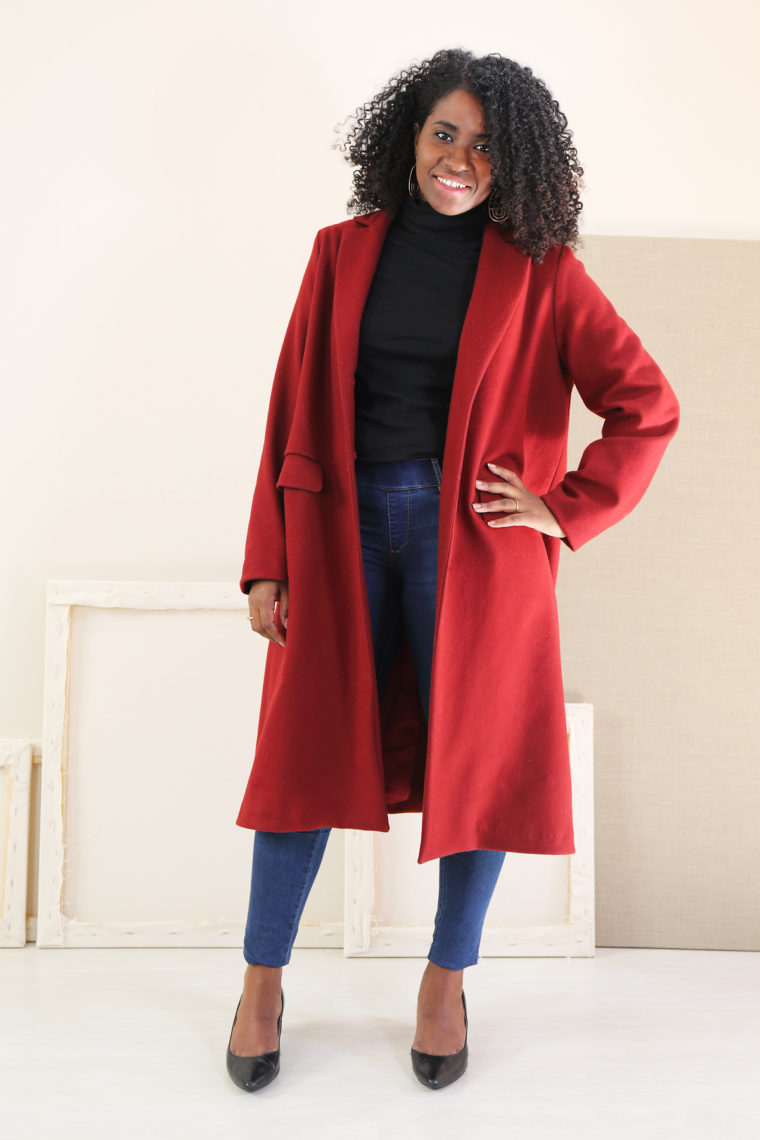 Tomorrow I'll show you some images I've collected that might help to inspire you for this style. In the meantime, you can order your own Chaval Coat from our website in either paper or digital format.
I can't wait to see what you make from this new pattern. Be sure to show us by uploading your photos to the Liesl + Co. Flickr group and tagging them #chavalcoat and #lieslandco on Instagram.