Visiting us today from our Advisors Circle is Camelia. Some of her previous contributions have been her How to Draft Trouser Pockets tutorial, Every Day Rush Hour Dress, Terrace Dresses, and Neighborhood Sweatshirts. Now she's here to share her fantastic denim Rush Hour Dress.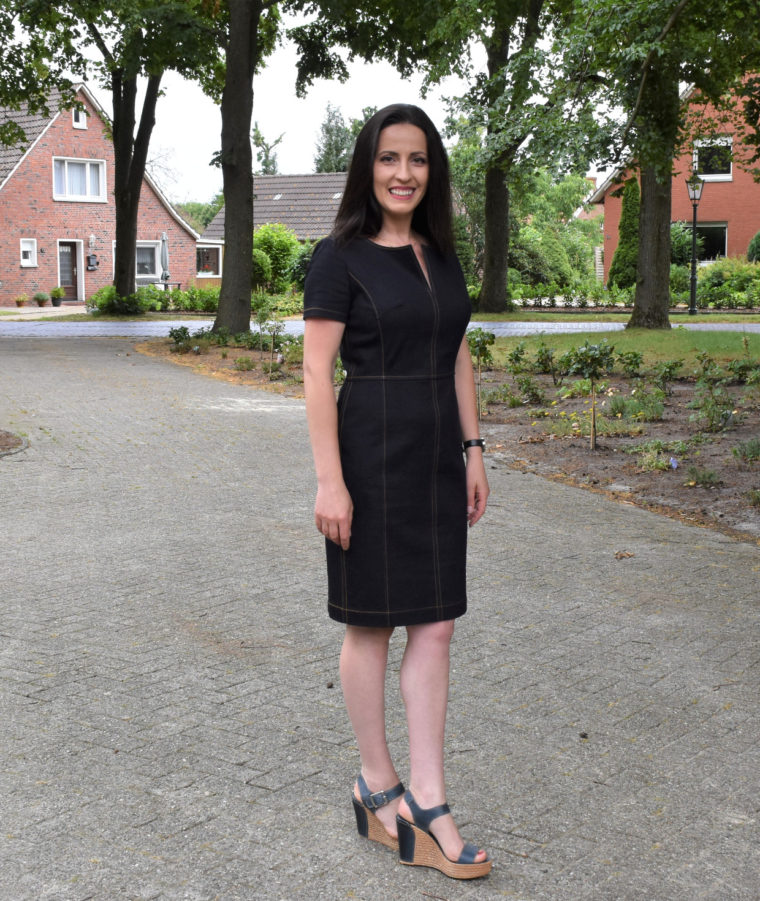 I love sewing with denim and I love denim dresses. When I saw the Rush Hour Dress pattern and saw that one of the suggested fabrics was denim, I knew I had to make one in denim! All those seams are making it the perfect project to play with topstitching. This dress is made with the same pattern as my cotton sateen version but with a small modification at the neckline.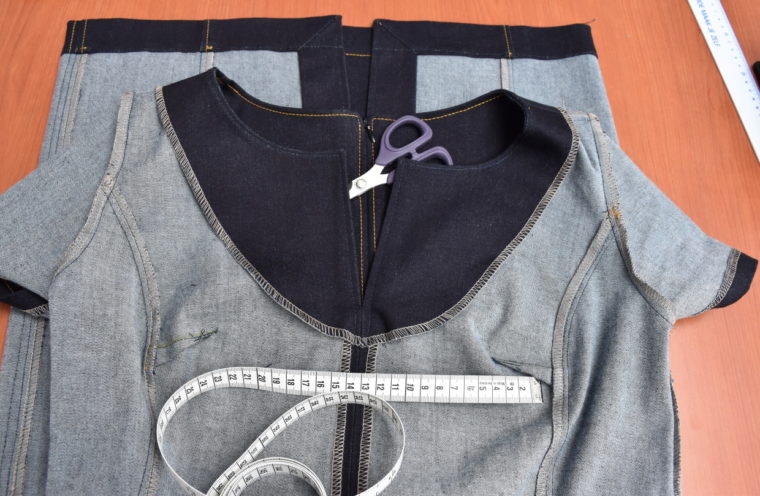 I wanted a center front split, to show a bit of skin and also break the whole dark denim look, so to do that, I decided how deep I wanted the opening and based on that I freehanded the facing around. The first Rush Hour dress I made I finished with bias band, but here I had to finish the split with a facing. I also interfaced the facing with medium interfacing to give it a bit of extra support.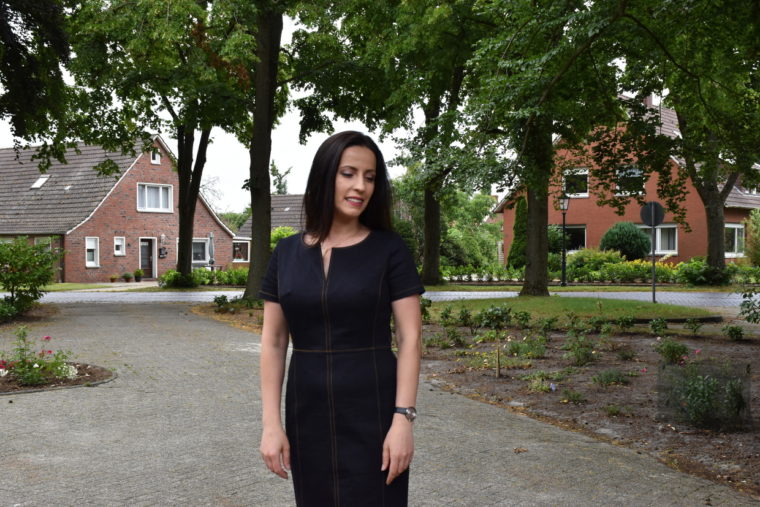 I am really happy with my change! After that, all the sewing was really fast. I love topstitching and to be fast I am using an older Pfaff set up with the right thread and a topstitching needle, that has a larger hole to accommodate the thicker thread. Also, I am making a few tests on scraps to adjust the tension and stitch length and then I am good to go. But, if I did not have a second machine, I would sew as much as I can and then change thread/needle and topstitch as much as I can in one go.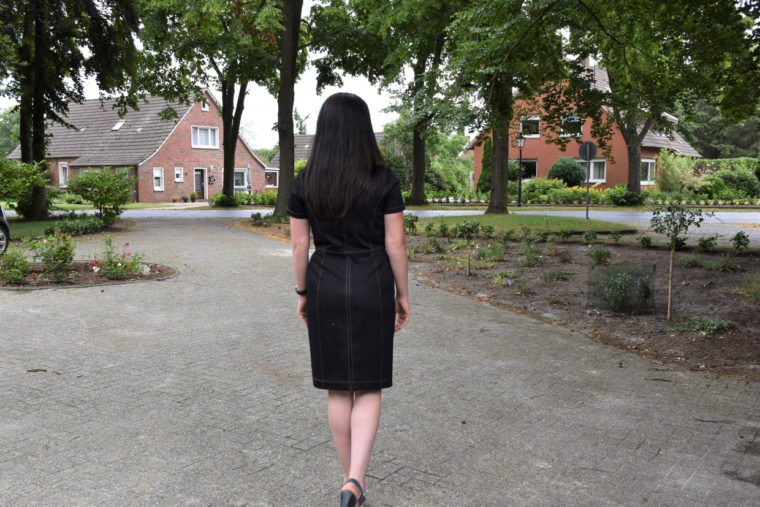 As you can see I went crazy with the topstitching and it was so much fun. I think the secret is to test the thread tension and a longer stitch length is looking better than the regular 2.5. I used here 3.5 stitch length.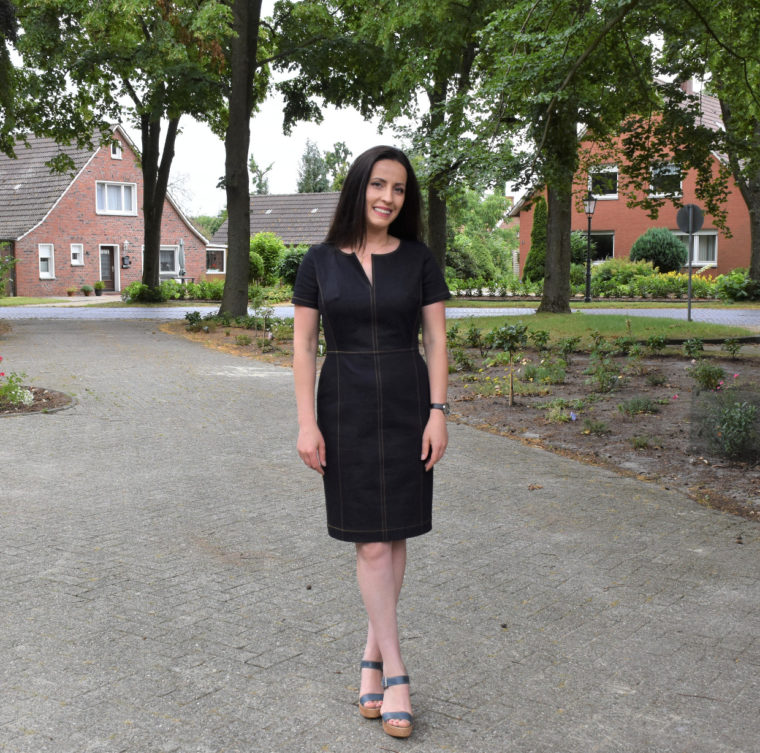 I love this pattern, I used it now for two dresses that I love and I hope to also make the peplum version as I saw so many gorgeous versions.