Visiting us today from our Advisors Circle is Camelia. Some of her previous contributions have been her How to Draft Trouser Pockets tutorial, Terrace Dresses, Neighborhood Sweatshirts, Afternoon Tea Blouse, and Breezy Blouse with Piping Details. Now she's here to share her cotton sateen version of the Rush Hour Dress, perfect for every day wear.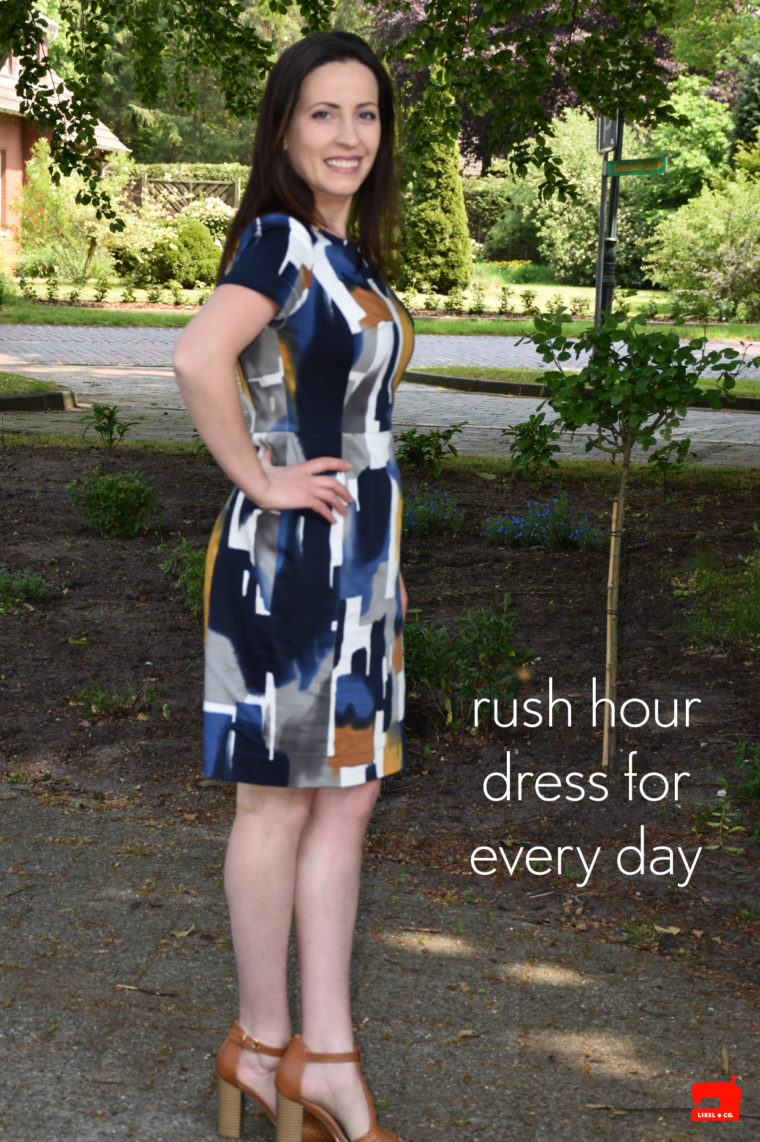 In order to make the Rush Hour Dress fit my lifestyle, I was planning to make this in my favorite fabric, stretch denim. But because I had only one piece of denim suitable for this pattern, I wanted to be sure of the fit and made a toile in stretch cotton similar to my denim.
Based on my body measurements, I made a size 8B. The dress was a bit big overall, and I felt like only at the bust I needed a bit more room. So I decided to make only the front panel at the bust area size 8C and the rest of the dress size 6. (My body measurements are actually fitting in the size 6 if I consider the finish garment measurements.)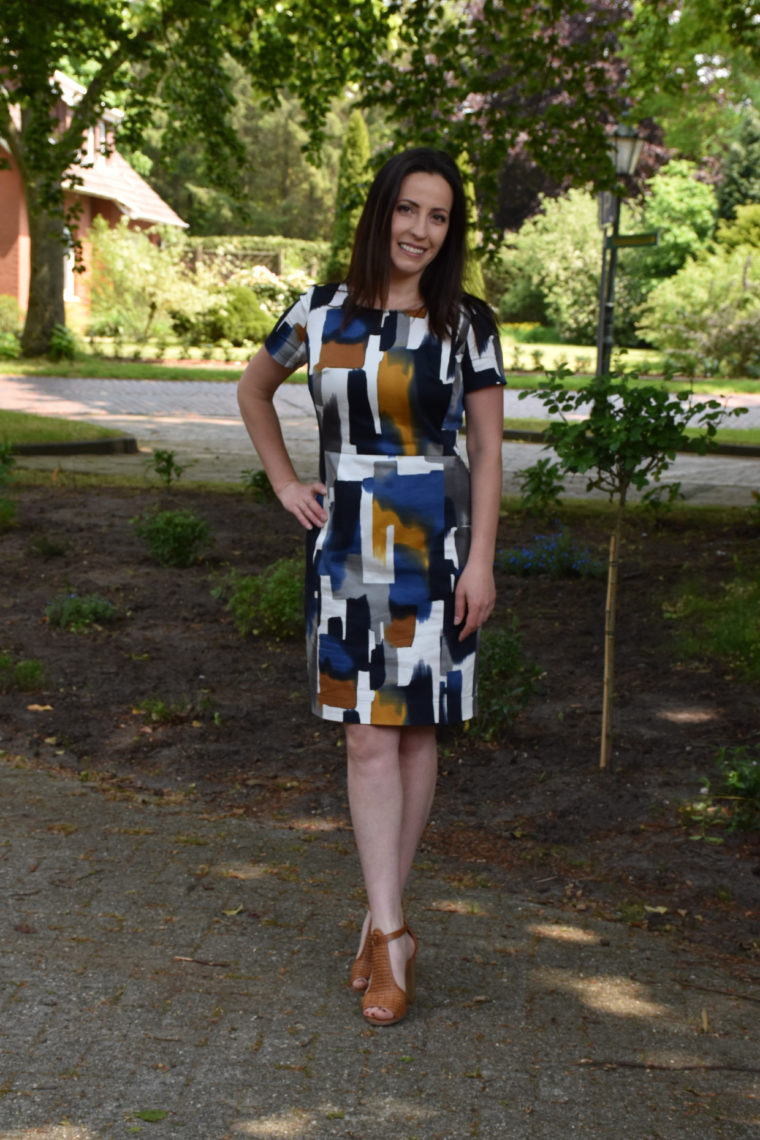 I really liked the fit and feel of the stretch cotton used for the test version, and I knew I had a similar piece in my stash–this gorgeous stretch cotton sateen. It's been in my stash for years, maybe more than five. It came out of the stash to be used numerous times, but every time I put it back in as I was not sure. But this time I knew it would be perfect for the Rush Hour Dress! And it is! Really, this was so nice to make, easy to sew, pieces fitted perfectly, I love Liesl's patterns for that!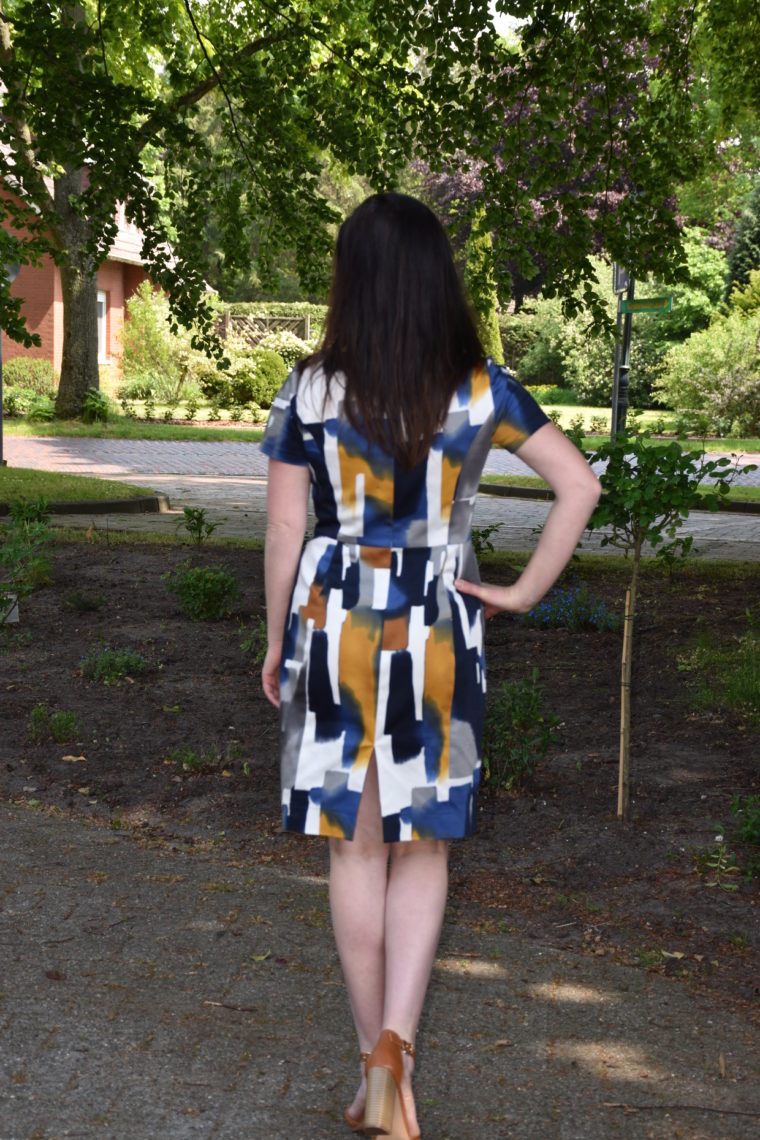 I didn't add the lining so it was also very fast to make! I really like that at the walking vent the hem is already drafted to be mitered, I love how neat my vent is looking!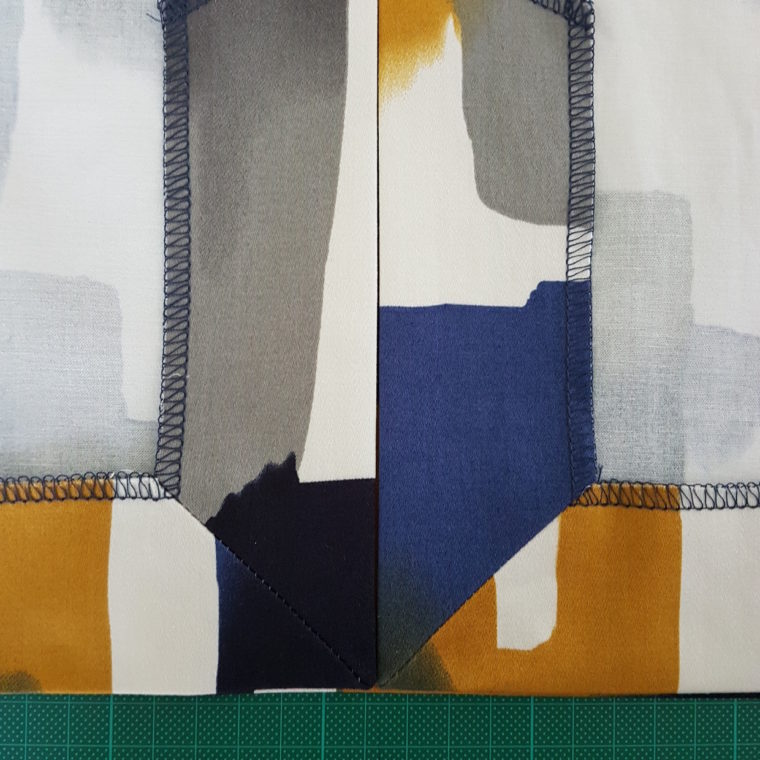 I finished the neckline with a piece of the same fabric, cut on the bias. First I thought about adding facings, but bias binding worked just great.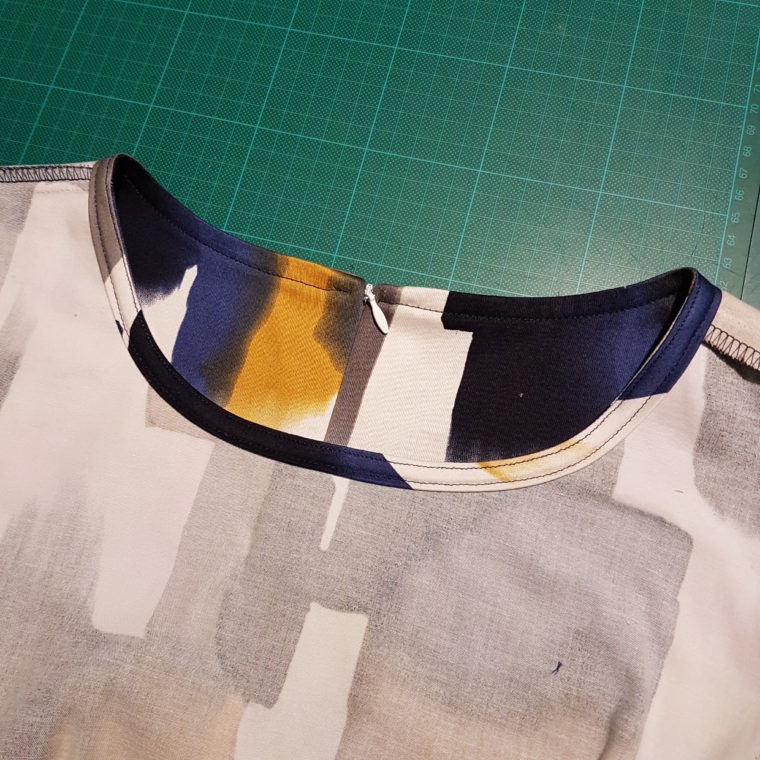 The only change to the pattern was to shorten it by 10 cm at the lengthen/shorten lines. I love the length of the dress as it is now. It's perfect to wear with heels or flats. And I love this fabric; these bright colors are screaming summer to me, and because it's cotton it's also nice to wear.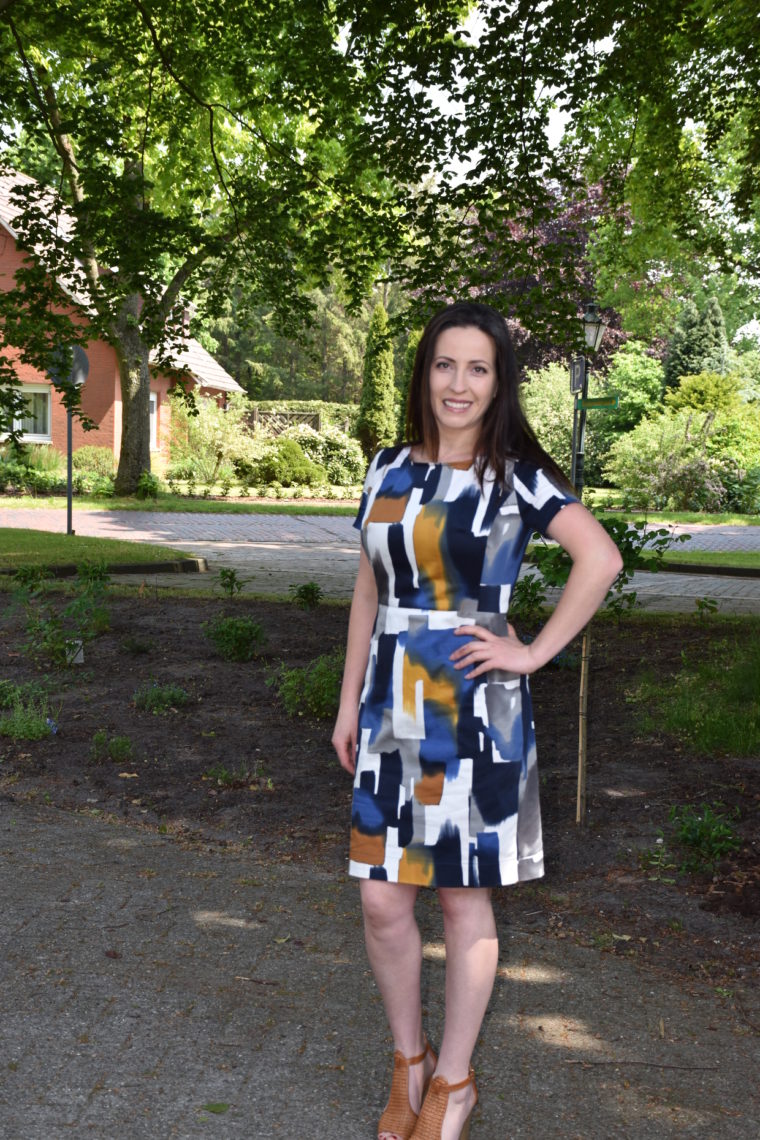 My denim version is cut and with a small modification too, is going to be as great as this one but again a bit different. I hope I can show it to you very soon! I am very happy with this cotton sateen version, and I'm sure it's going to be a favorite this summer.