Visiting us today from our Advisors Circle is Camelia. Some of her previous contributions have been her Terrace Dresses, Neighborhood Sweatshirts, Afternoon Tea Blouse and How to Draft Trouser Pockets tutorial. Now she's here to tell us all about her latest make. Take it away Camelia!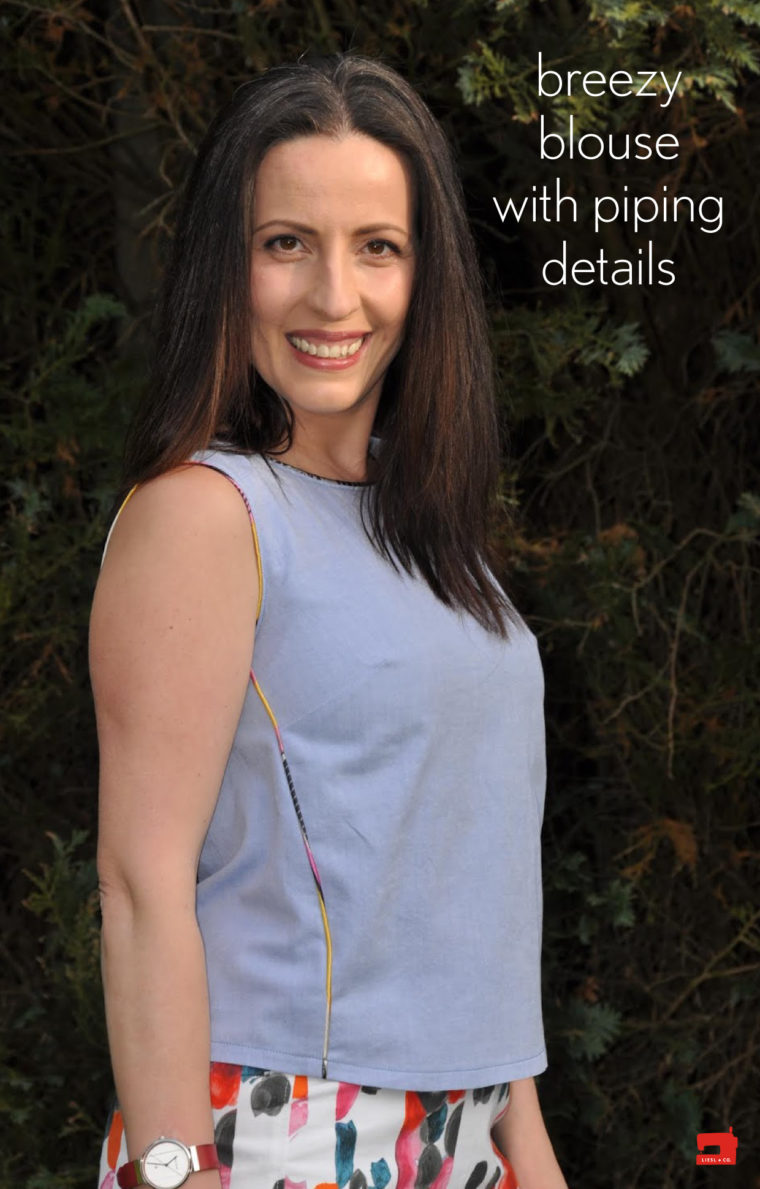 The Breezy Blouse pattern was love at first sight! This is really my perfect kind of top that I would wear on hot summer days. I loved the blue version from the pattern envelope. That side panel offers possibilities for a lot of details and having cup sizing makes this pattern even nicer.
I knew this top would be a perfect match for my Liesl + Co. Extra-Sharp Pencil Skirt and because I don't tuck my tops in, I decided to make the top shorter. I took 7.5 cm off at the "shorten line," and I kept the nice original hem shape. I had this light blue cotton which I knew would make a truly breezy top and to give it a bit of interest I decided to add piping.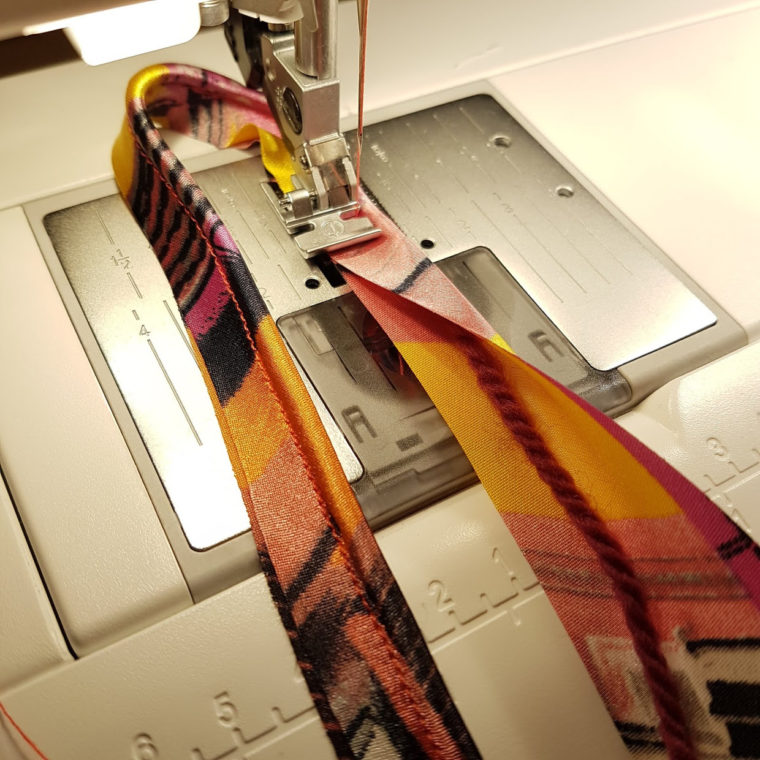 To make the piping I used some crazy but beautiful colored satin. It had Italian house facades on it, but in the piping you see only different colors. I had no "real" piping cord, so I used some yarn. I pressed it a bit to stretch it out and it worked great. Here on the Oliver + S blog there are some great tutorials on piping, you can find them here and here.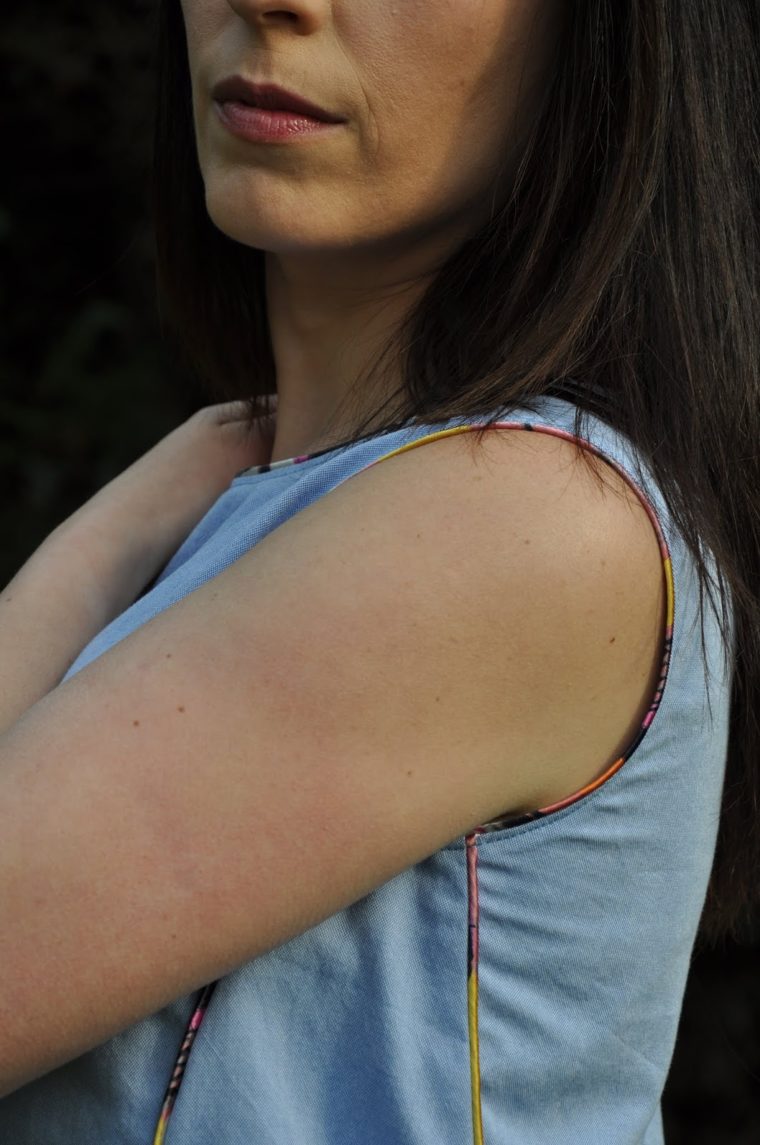 I added the piping at the side panel seams, armholes, and neckline. I really love the result, and I think this is a great way to give a bit of interest to a simple garment.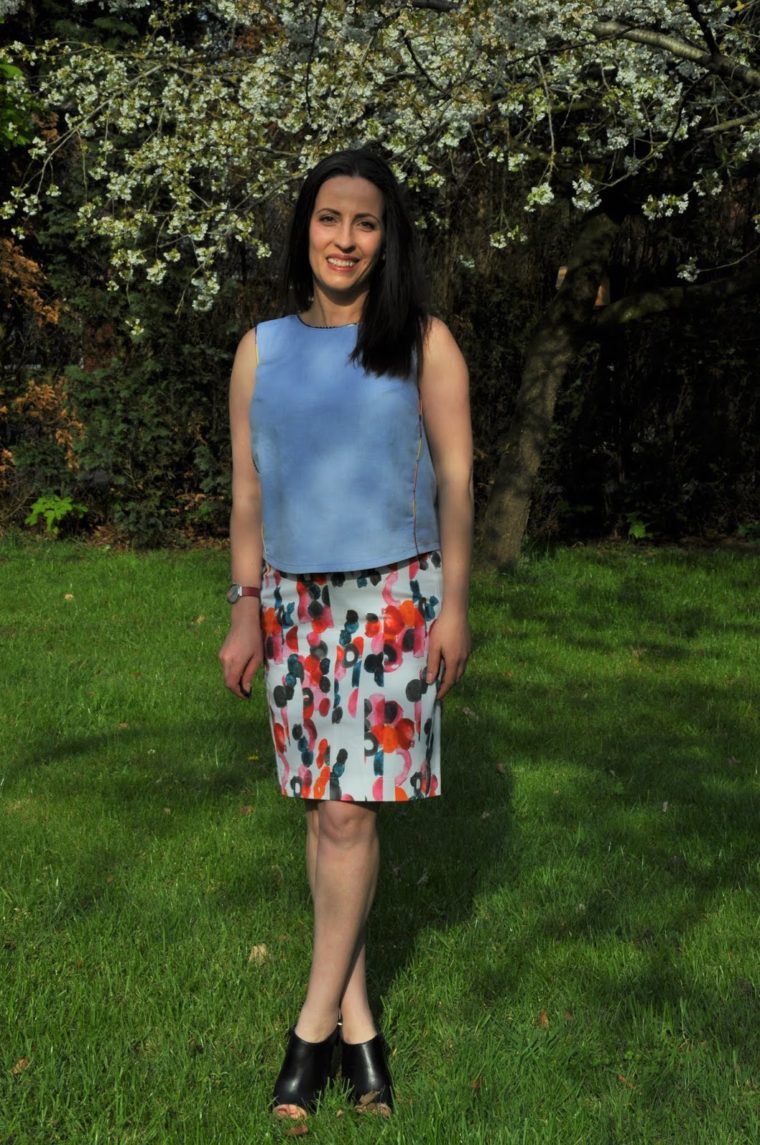 I love this top! The cotton makes it very nice to wear and it is really perfect for my pencil skirt. I plan to make more Breezy Blouses. This is a great pattern and also because it needs only a bit of fabric it can be a great way to use those scraps of fabric that are in my stash.