Visiting us today from our Advisors Circle is Lori who has stopped by with her Maritime tops, Weekend Getaway Blouse with pleats tutorial and Terrace Dress with shirt tail hem. Now she's with us today to give us the scoop on her Gelato Blouse that she sewed for herself.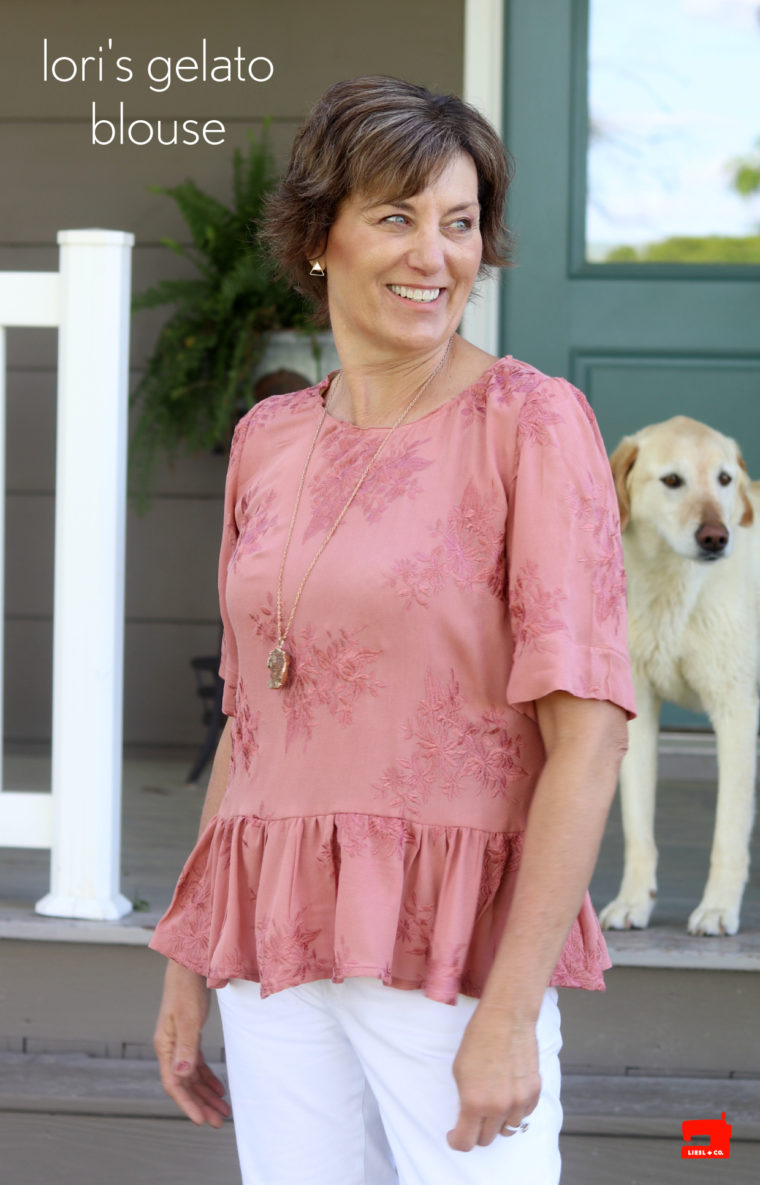 Peplum style tops are still going strong, and Liesl + Co. has a great couple of patterns for a peplum top. One of these is the Gelato Blouse + Dress. I used it for my peplum look, and it has such great details. The details of this blouse from the Liesl + Co. site: "Relaxed pull-on peplum blouse and A-line dress feature a scooped neck and bust darts. The blouse, View A, includes ruffled peplum and sleeve as well as a button-placket back detail."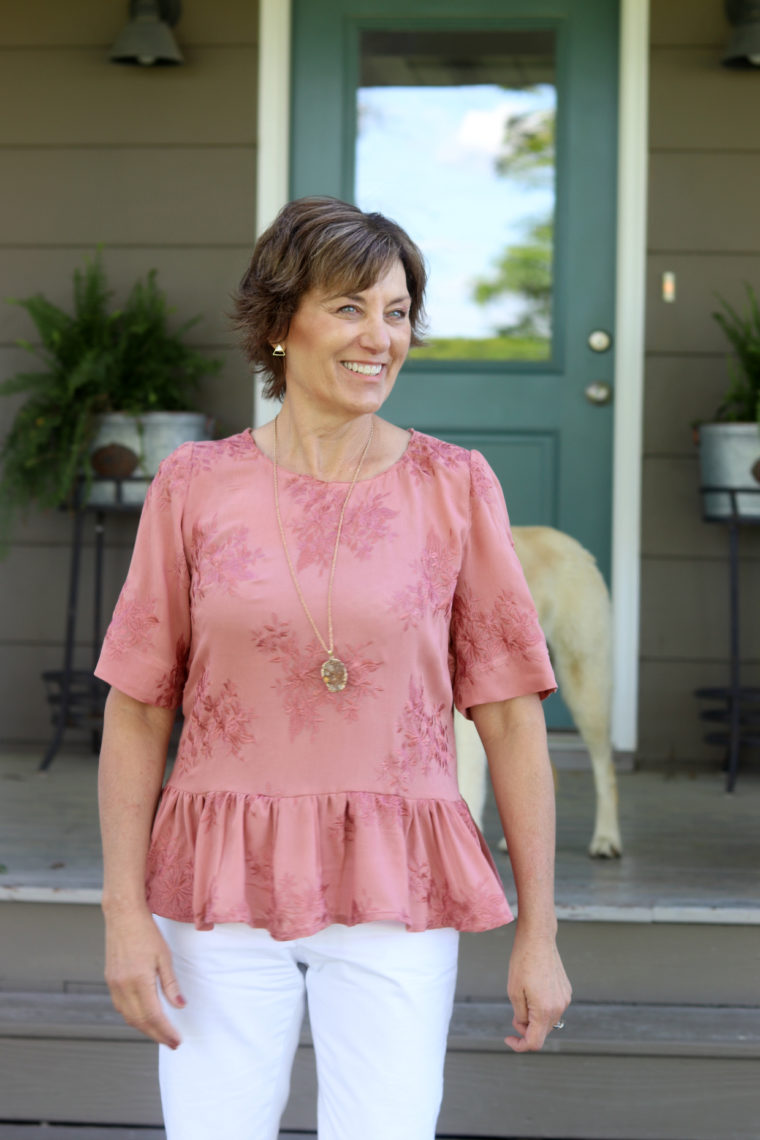 I used some beautiful embroidered fabric from Style Maker Fabrics for this blouse with a bit of chambray for the button detail.
One thing I love about this top, well, I love many things but the bust darts really help with the fullness. Another fun part of the top is the button back, which I changed just a bit. I measured the allowance for the button band and did some changing, adding a contrast fabric for the button band. Before adding the peplum, the buttonholes were stitched and buttons added.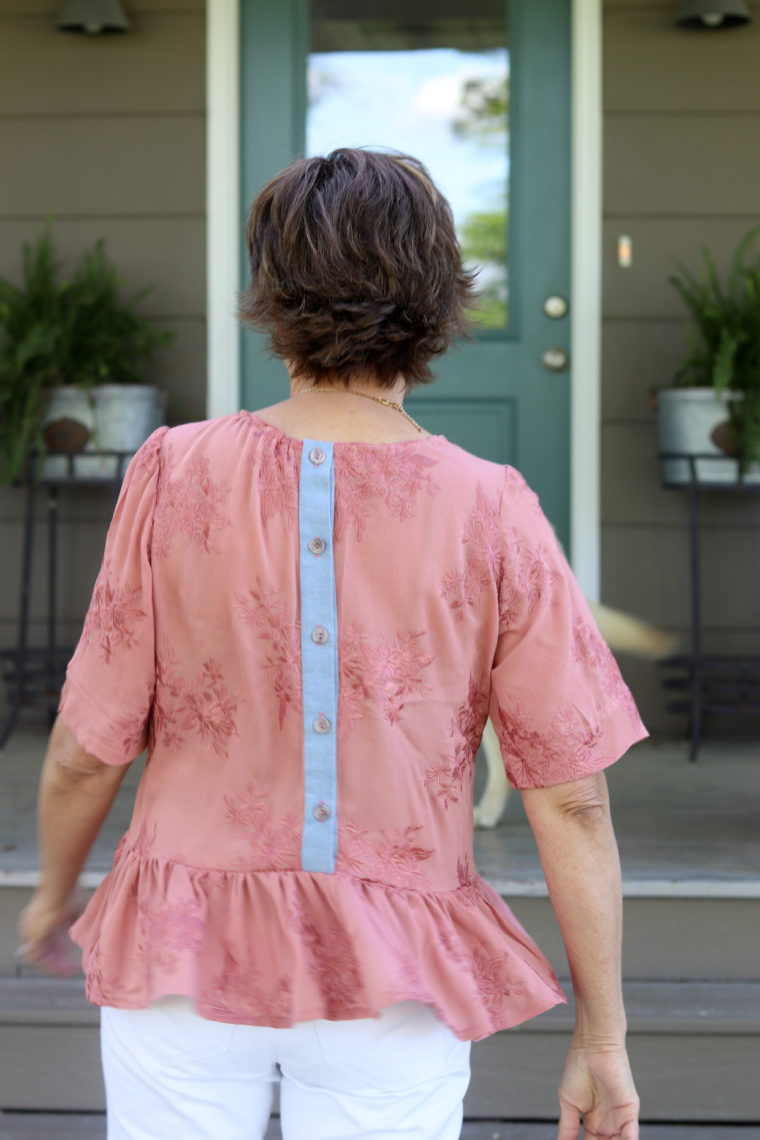 Since I was using the contrast, I didn't want the contrast on the peplum. I did play a bit with the length of the top, adding a couple of inches to the bottom. I had this idea in my head for a longer shirt but the idea didn't really work out. Liesl has the perfect length already drafted. The construction was straight forward and easy to follow instructions. As always, I stitched the seams with my machine and then serged the raw edges. I decided not to add the sleeve ruffle. For me a peplum ruffle is the perfect amount. I might play with the length of the sleeves a bit more, any suggestions about the perfect length?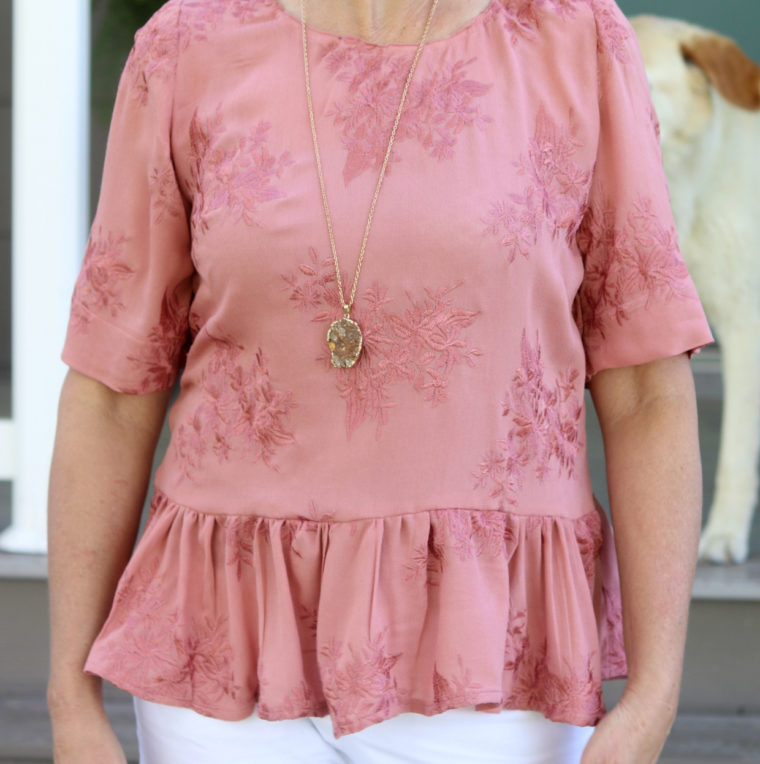 This top took a couple of nights to construct and a good final press. I always love having a new top to wear and this one is such a good top. The dress is cute option, too, and it has pockets!