Are you a beginning sewist, returning to sewing, or just looking for a pattern that women have had a lot of previous success with? Lori (from our Advisors Circle) is here to share her tried and true Liesl + Co. sewing pattern. Thanks so much for being here Lori!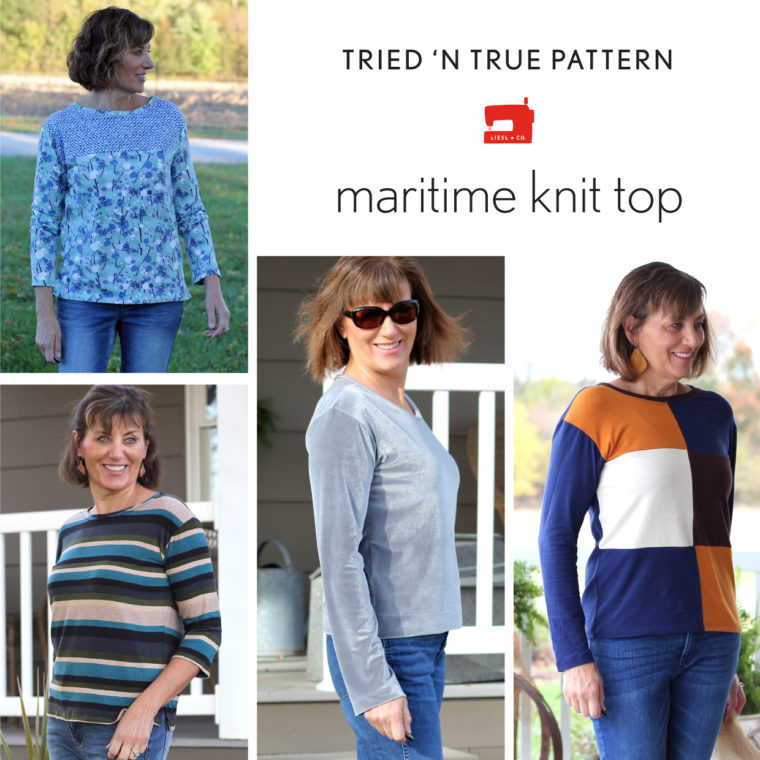 So what makes a Tried and True Pattern? For me it is making the same pattern multiple times because it works for you. In addition, it is a pattern which is easy to change. My new Tried and True pattern is the Liesl + Co. Maritime Knit Top.
This fall, I made my first Maritime and after that, I just kept going. That first Maritime was straight out of the pattern with two small changes. I used a neckband instead of facing, cutting it on the bias. It is fun to play with stripes and I tend to use the bias quite often. One other change was to round the boat neck, I prefer a rounded neckline. The pattern is excellent, perfectly drafted, great length, nice side slits. These are design features which elevate a knit shirt to a classy and chic knit shirt.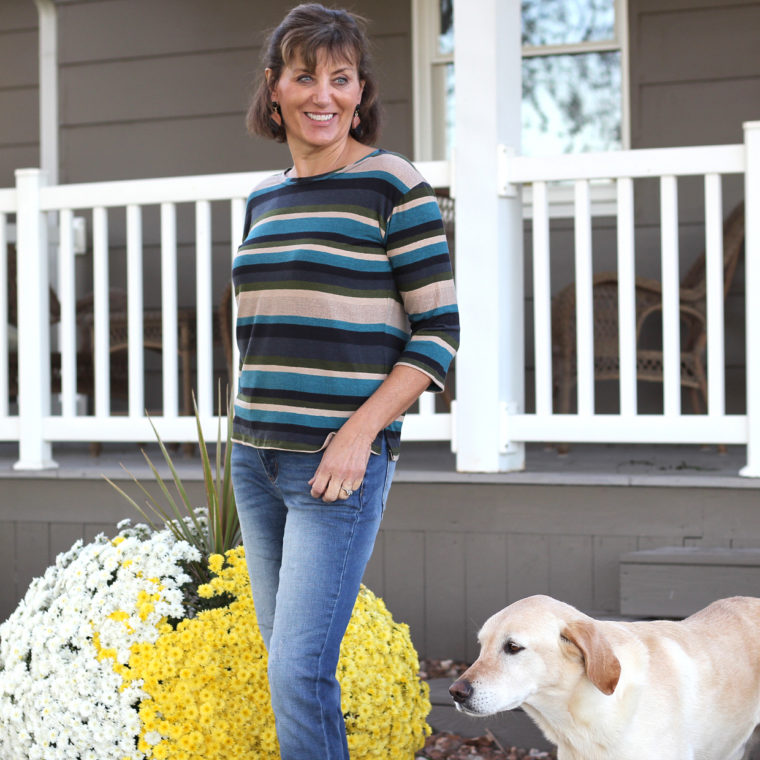 My second Maritime was created as a result of fabric I purchased, two coordinating knits. I decided to go with a yoke. I used the front sleeve notches for the point of my yoke. The rest was the basic construction of the pattern with the addition of long sleeves.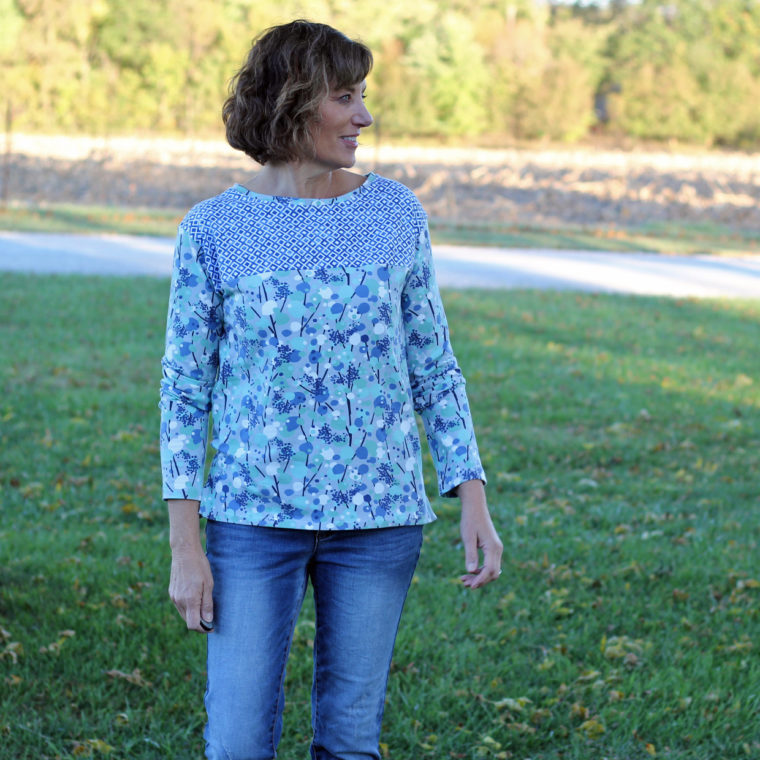 Oh, yes, I used the yoke on the back also.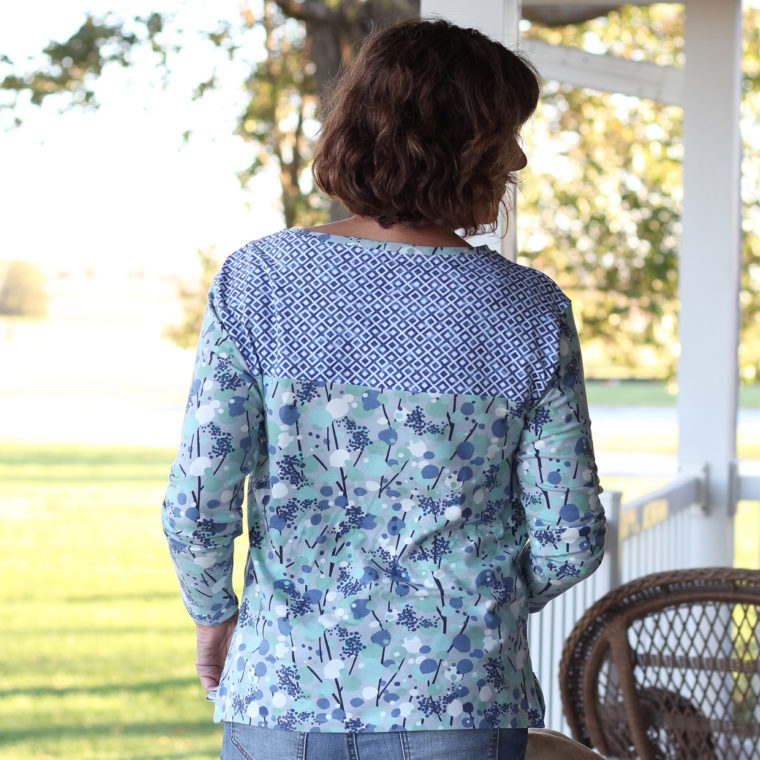 My third Maritime was inspired by a woven shirt I saw on Pinterest. It used these colors: brown, navy, cream and mustard. I knew I really needed this combination. I found the perfect colors at Mood, most were jersey knits with one French terry. I color blocked the entire front and love the combination of the colors and the big squares. The back is solid navy and I eliminated the side slits.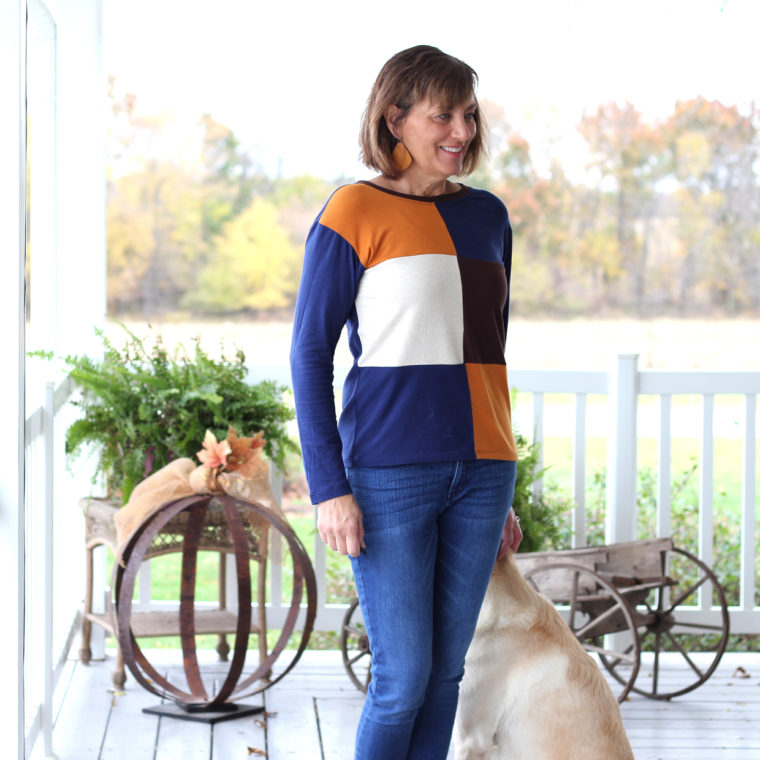 Then the holidays came, I have been wanting to add a velvet t-shirt to my wardrobe. Bring on the Maritime pattern and a couple of changes. I used my long sleeves and then cropped the shirt a bit. The crop came from an inch off the length and I used a deep two inch hem. I felt the velvet needed the weight of a deep hem.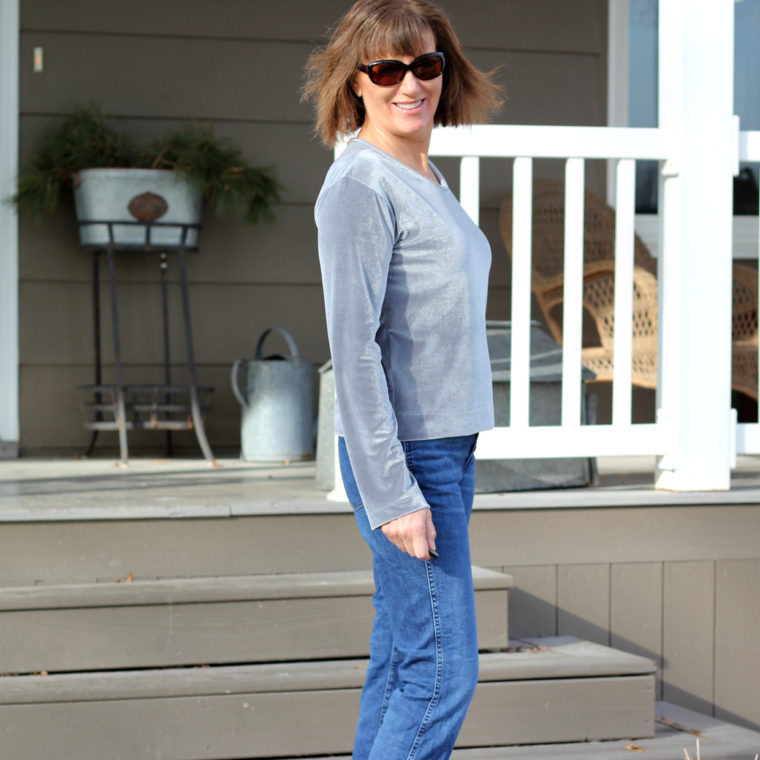 So if you are looking for a great knit shirt pattern that will add volumes to your wardrobe, go get the Maritime Knit Top and start sewing! I am excited to make more for my 2019 wardrobe.
Thanks Lori!
If you enjoyed this post, you may also like: