This is such an easy customizing project, it really doesn't even require a full tutorial!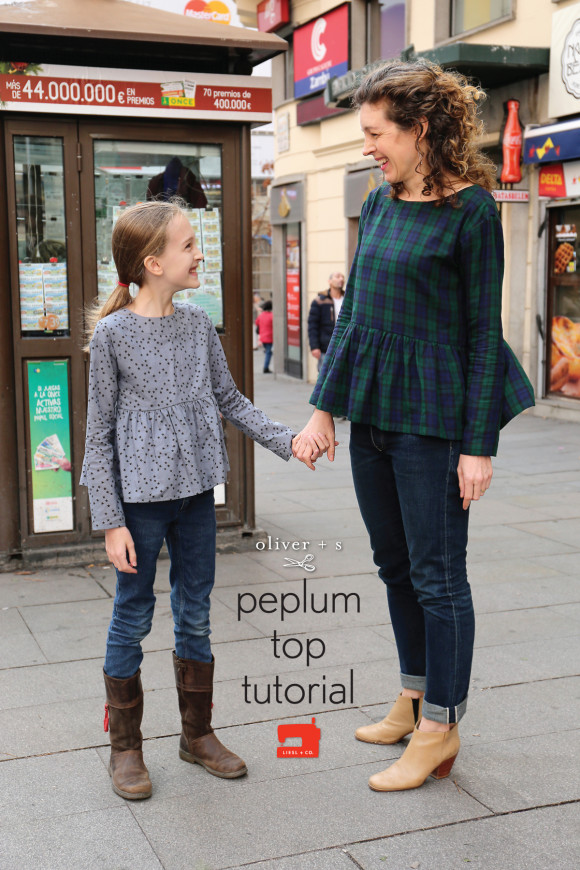 S and I decided we wanted semi-matching tops. We're both fans of the slightly boxy peplum top, which has such an easy, contemporary feeling. So I made us each a top using patterns with similar details but with very different fabrics so we wouldn't be too matchy.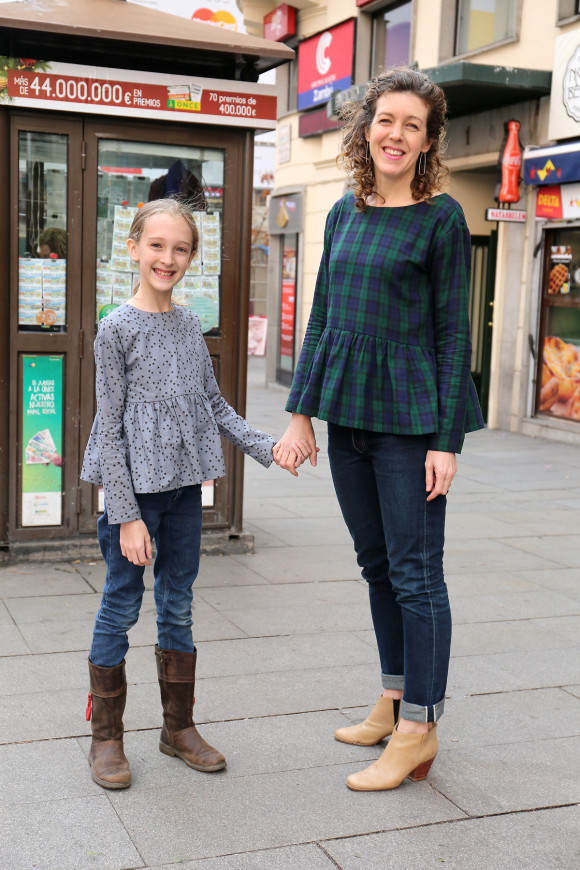 For S's top, I used the Oliver + S Playtime Tunic pattern. I cut the back bodice on the fold and added a keyhole opening so she can get it over her head without doing the full button placket in the back. You could borrow the keyhole opening detail from several of our other patterns: the Butterfly Blouse, the Garden Party Dress, Carousel Dress, Pinwheel, or the Roller Skate Dress.
I made no neckline alterations to my Liesl + Co Maritime Top, but I cut it a size larger than usual to give it a little extra ease and keep the fit boxy since I was using a woven fabric. (If you're fuller-busted than I am you might want to use the bust dart instructions included in the pattern to give yourself a nice line. Clearly this is not something that I need, so consider yourself blessed.)
For both tops, I cut the bodice to end at or slightly above the base of our rib cages, and I cut the ruffle approximately 200% the width of the front bodice to give it plenty of swing. The ruffle can be as long as you like, but it's generally best if it finishes a couple of inches above your hipbone (i.e, the widest part of your hip) for a slimmer look. (And don't start by telling me this style wouldn't look good on you. This cut could be flattering on many body shapes, so don't rule it out too quickly!) Cut the ruffle a few inches longer than you think you'll want it (just to be safe) because you can always hem it shorter when you get to the hemming stage of construction.
S's top is made with a very lightweight cotton (lawn or voile: I'd vote voile) I purchased at Lil Weasel when we visited Paris in November. I sewed it with French seams (but not because I bought the fabric in France) and I topstitched the seam allowances at the shoulders for a fun detail. S's top also got a contrast mustard yellow lawn facing, just because, but it's not really visible from the outside. The only hint of the contrast yellow is the matching yellow button at the back.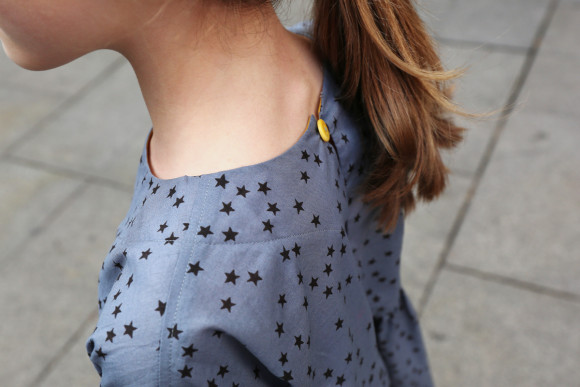 Both tops have topstitched neck facings and a similar cut, so they resemble each other without being absolutely identical. My top is made using a cotton tartan from Robert Kaufman. I'm not sure if this fabric is officially called flannel, but it certainly has that cozy flannel texture while maintaining a lightweight hand. I love it. It's very snuggly and soft without looking like a basic button-down flannel shirt. I wear it when I want to look pulled-together but feel comfortable (which is pretty much every day).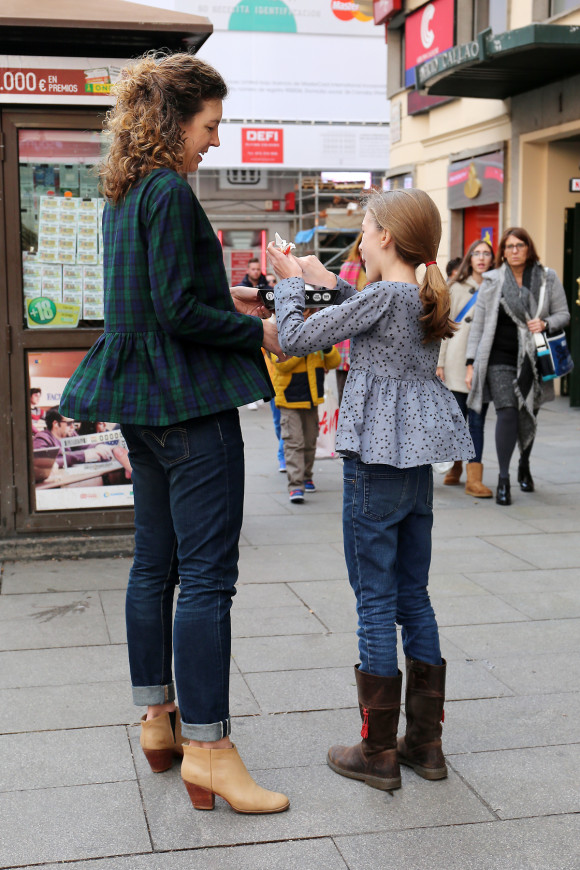 S got hungry while we were taking photos, so we had a hot dog mid-shoot.
Lest you think we got cold standing outdoors in January without our coats, never fear! We found a very large cup of coffee to keep us warm at the end of the shoot.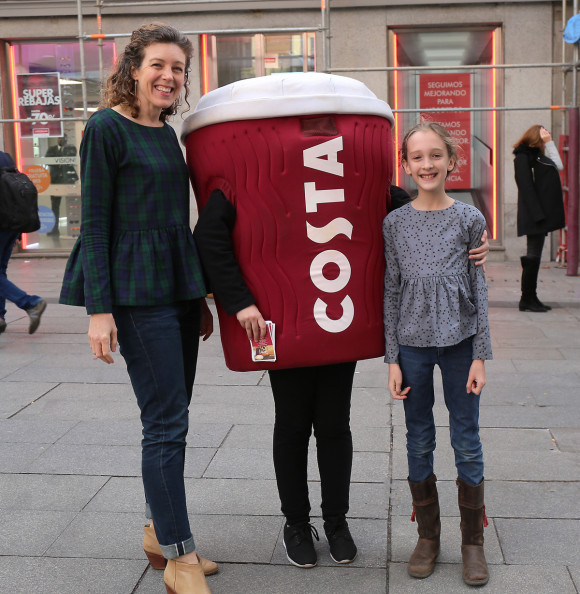 I hope you'll make one of these tops! Be sure to add it to the Flickr group or tag it #oliverands or #lieslandco if you post to Instagram, OK?