Elisabeth from the Advisors Circle is joining us today. She has stopped by in the past with her Recital Shirt with Ruffles and Sleeve Flounce tutorials. Now she's back to share her Gelato Dress in striped fabric, worn for different seasons. Thanks so much for being here Elisabeth!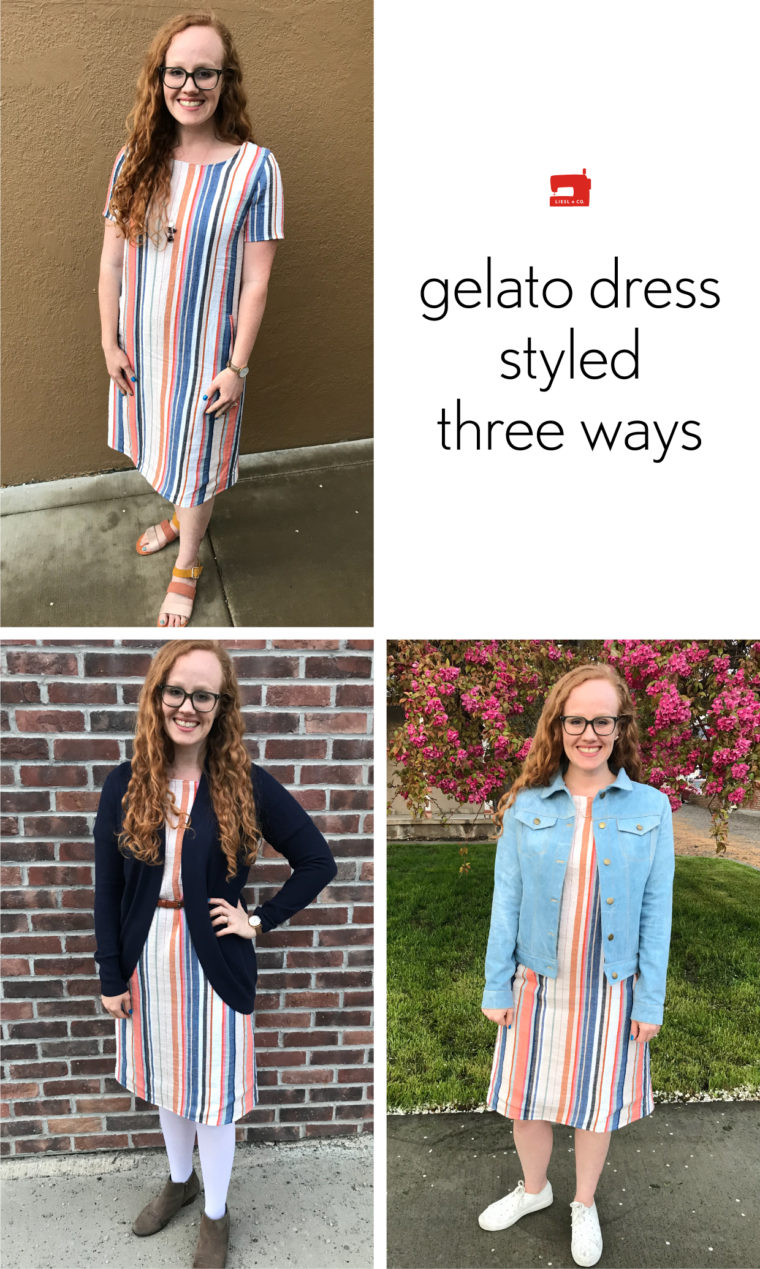 When I first saw the Gelato Dress, I knew it would make the perfect summer dress. It has everything I am looking for in a warm-weather dress! I love the knee-length hem so I'm comfortable moving around all day. It's an easy fit, which is great for warm weather, but it's also not too loose so it's still flattering. The double welt pockets are a new sewing skill to me and I think they make for a very cute detail on the front of the dress! I made my dress out of a textured rayon blend but added a thin ivory cotton voile underlining because otherwise it was really see-through! I love this dress for summer with sandals and a fun necklace.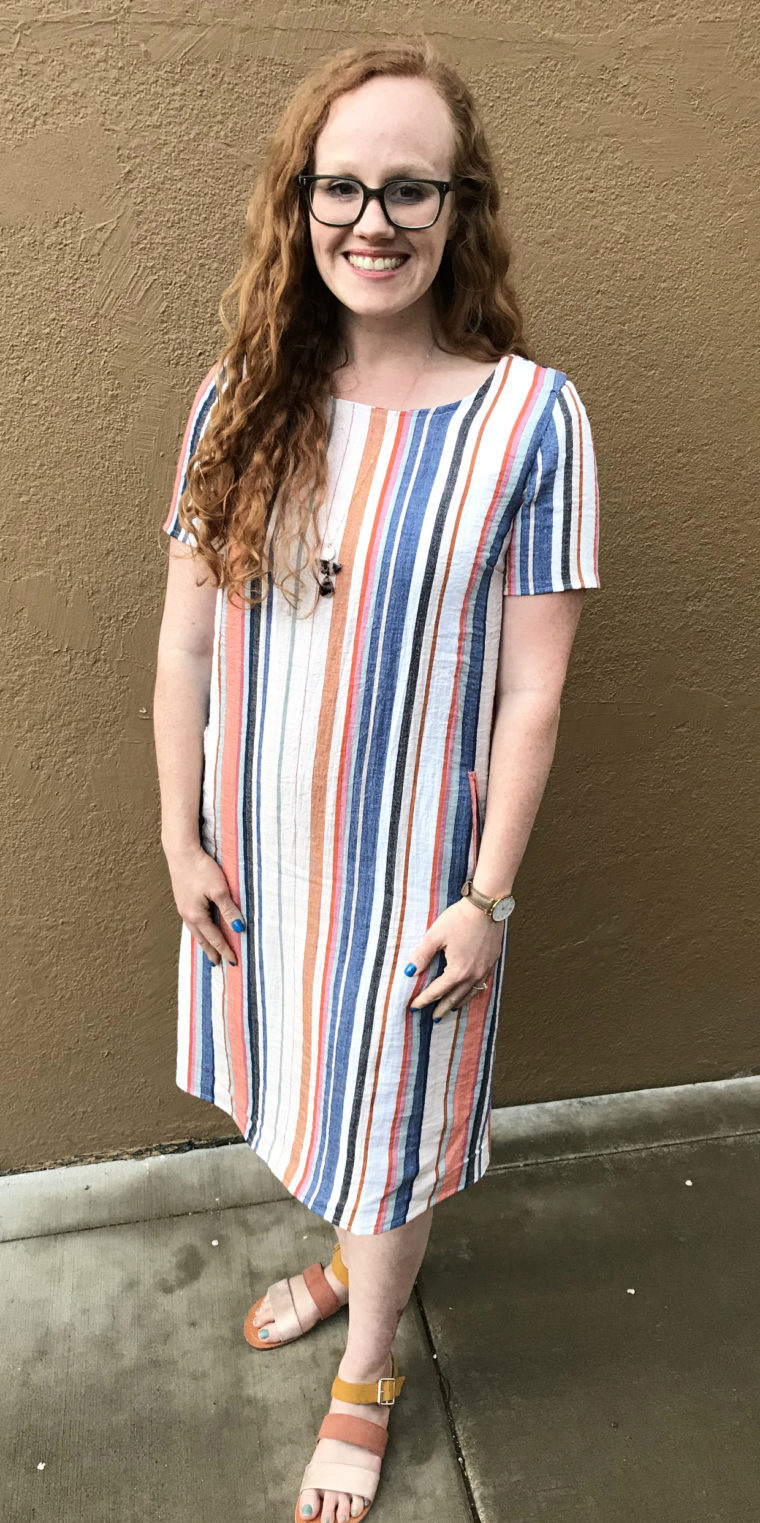 I live in an area with a pretty short summer, so I'm always looking for a summer dress that can be layered easily so I can wear it for more of the year. Luckily, the Gelato Dress has a shape that layers very well! In the spring, I'm looking for layers that can be added or removed easily and that also don't look too wintery. I've always had enough of winter by that point! Here's my Gelato Dress with a denim jacket and sneakers. It makes it warm enough for the spring weather and is also a fun, more casual way to wear the dress.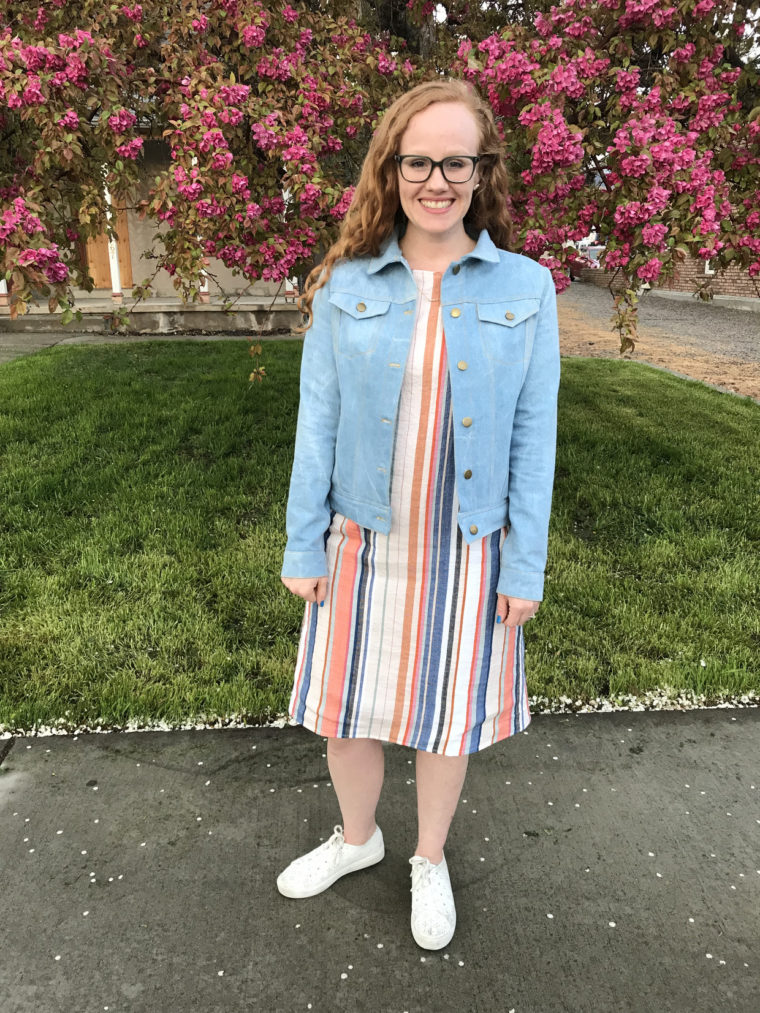 The Gelato Dress can also handle some more serious layers for fall. Here, I added a long cardigan, tights, and suede booties to stay warm, and I think this might be my favorite look of all of them! I think it would also be cute with taller boots, too.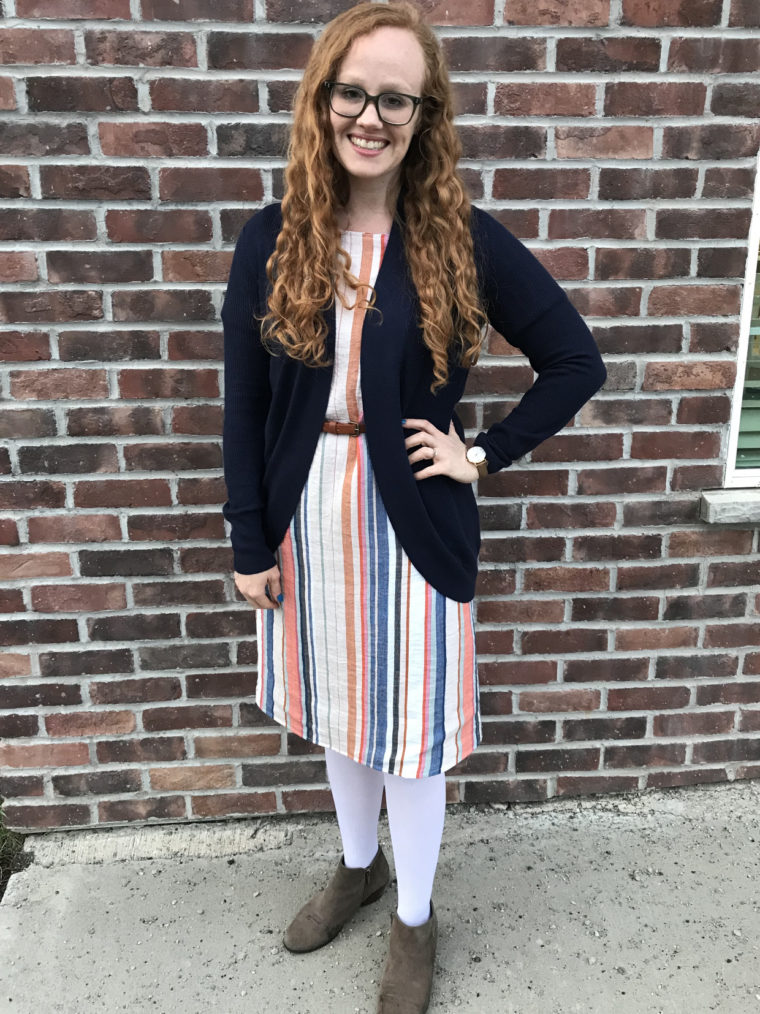 I'm so excited to wear my new dress in all kinds of weather!