We have a fun tutorial for you today. Elisabeth, from the Advisors Circle, is back with us. A few months ago she shared her Recital Shirt with Ruffles tutorial. Now it's all about the Neighborhood Sweatshirt. Take it away, Elisabeth!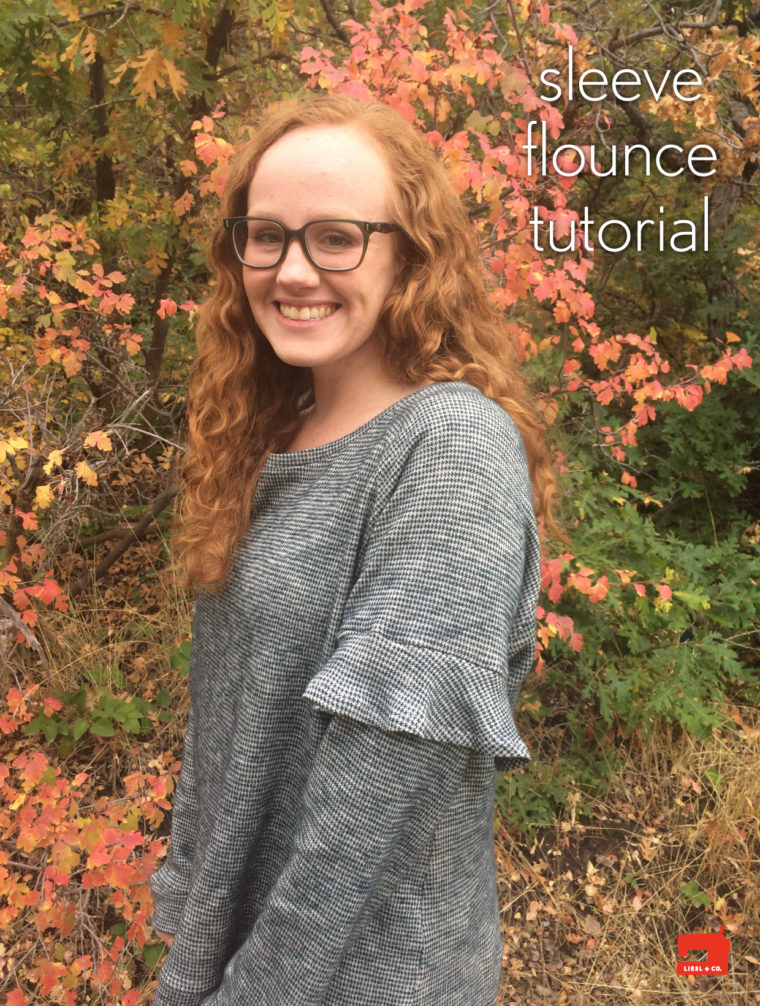 Hi everyone! I'm here today to show you a beautiful flounce enhancement that Liesl made for the B view of the Neighborhood Sweatshirt + Hoodie pattern and to demonstrate how to add this to your sweatshirt.
Before you begin, you'll need to purchase the pattern and download the free sleeve flounce pattern piece. Print the four pages in the PDF, and tile them together to make the flounce piece.
Now you're ready to start. First, you will need to cut out two of the flounce piece, one for each sleeve.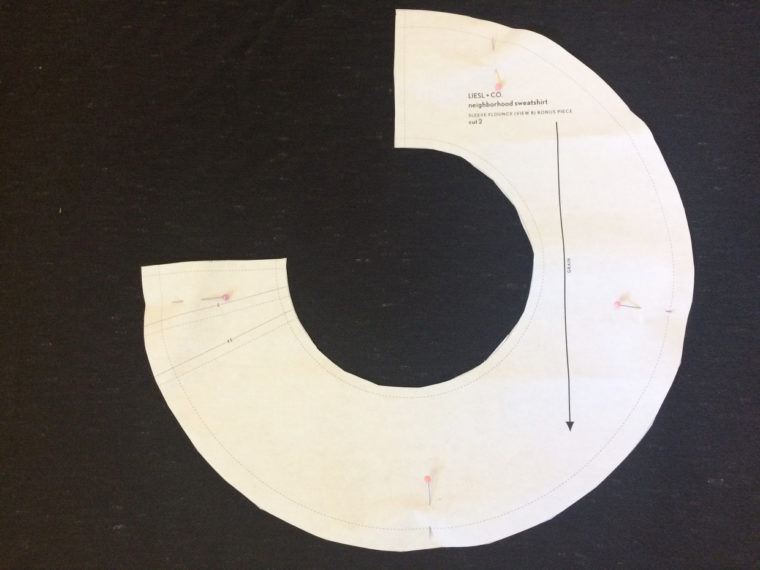 Finish the outside edge of your flounce with a serger or with a zigzag stitch on your regular machine. Turn the finished edge to the wrong side by 3/8″ and topstitch the edge to complete the hem. I recommend pressing with a lot of steam now!
Your next step is to insert the flounce between the sleeve pieces. It's kind of exciting to watch the round piece fit perfectly with the straight lines on the sleeve! Place the flounce on top of the lower sleeve with the wrong side of the flounce facing the right side of the sleeve. You want to see the right side of both the flounce and the sleeve right now.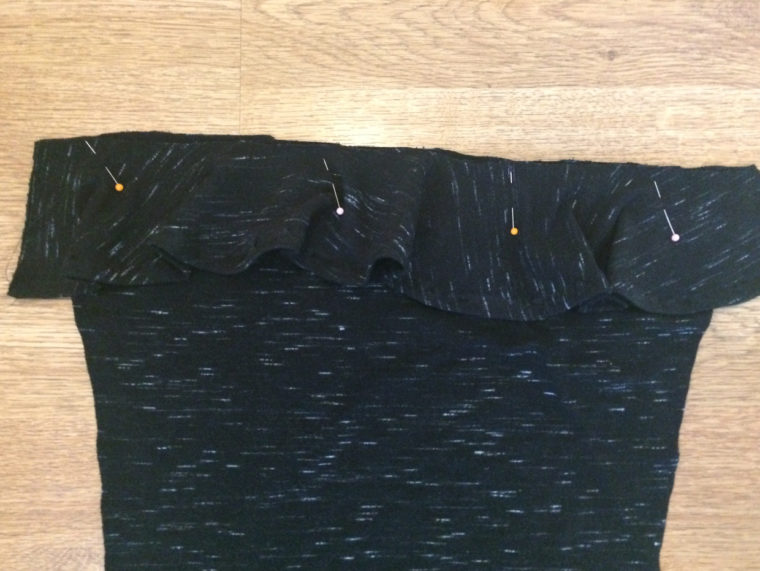 If your fabric is really slippery, you may want to baste these pieces with a 3/8″ seam. I just pinned mine because I wasn't using particularly shifty fabrics and didn't have any problems.
You now want to place your upper sleeve and lower sleeve together. The flounce will be sandwiched between these two pieces. Sew with a 1/2″ seam and finish according to pattern directions.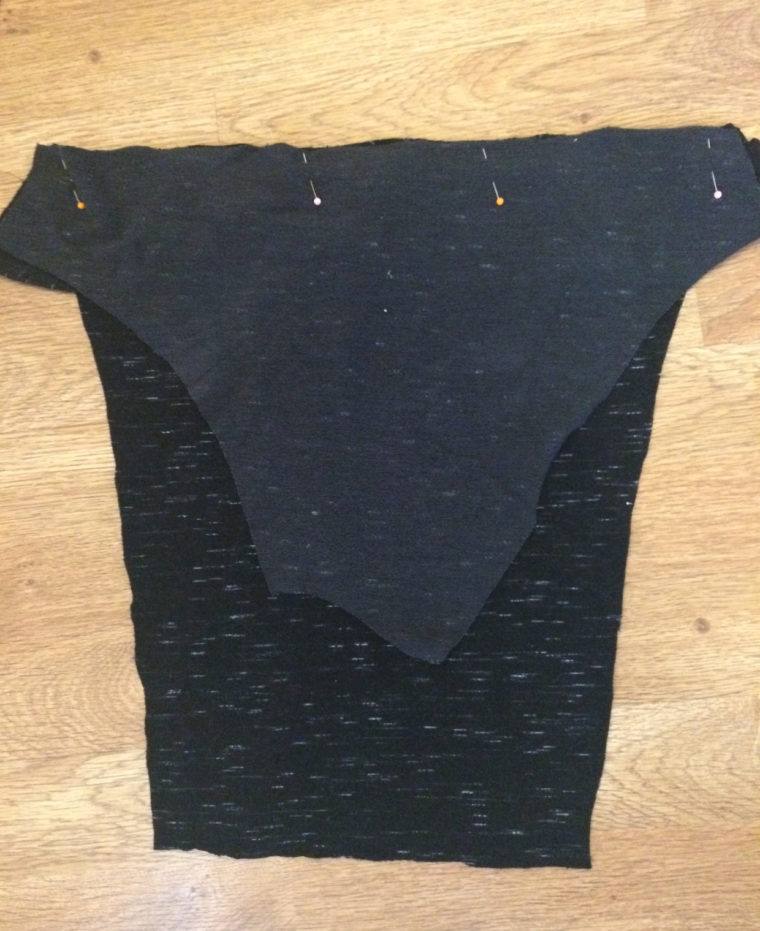 Repeat with the other side and continue with the rest of the sweatshirt as written!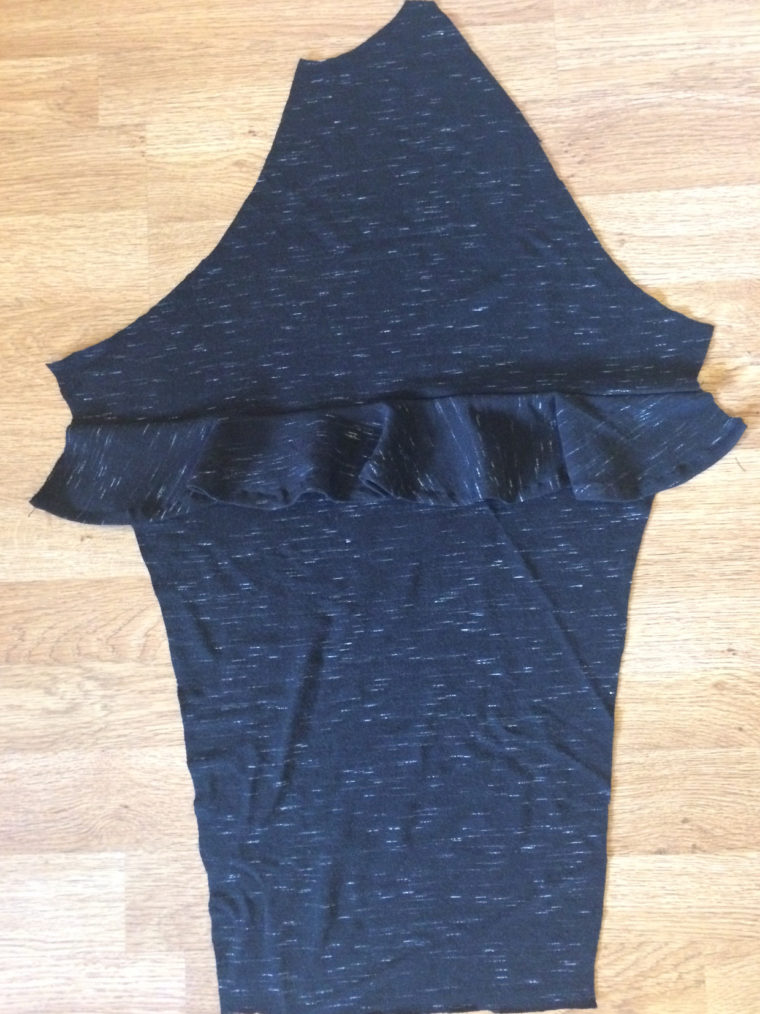 Here's what the finished sweatshirt looks like! I love the feminine touch the flounce adds. I used a rayon-blend french terry for this sweatshirt, so it's pretty drapey. I'll also add that I sized up on this because I wanted a particularly oversized, slouchy look.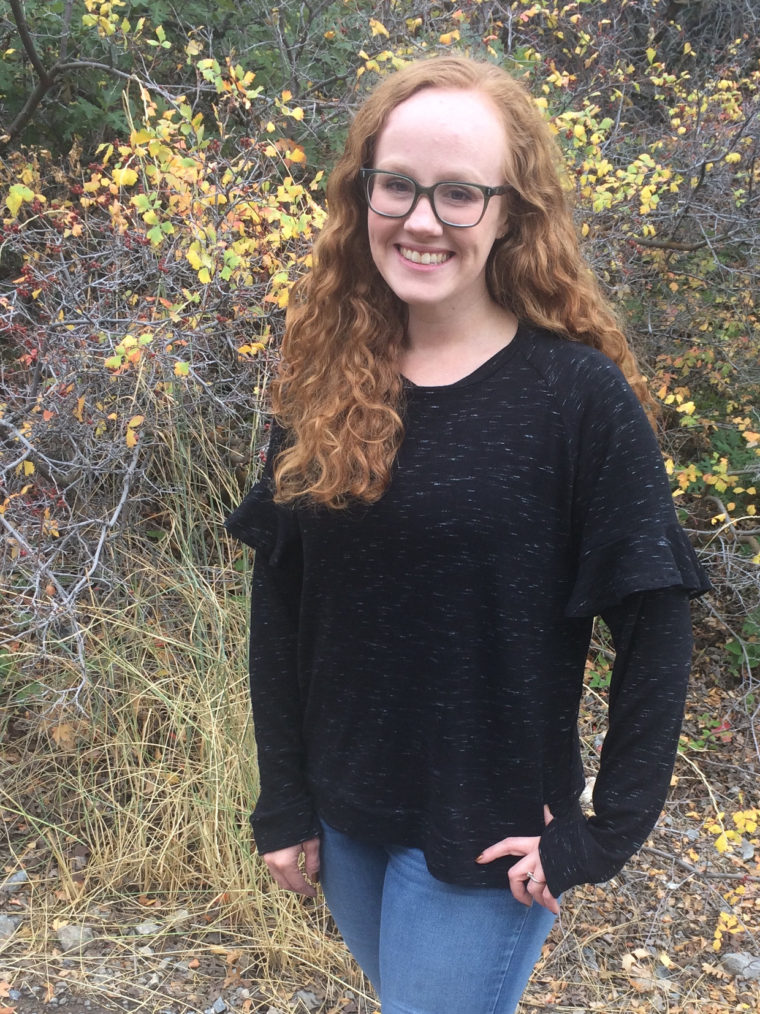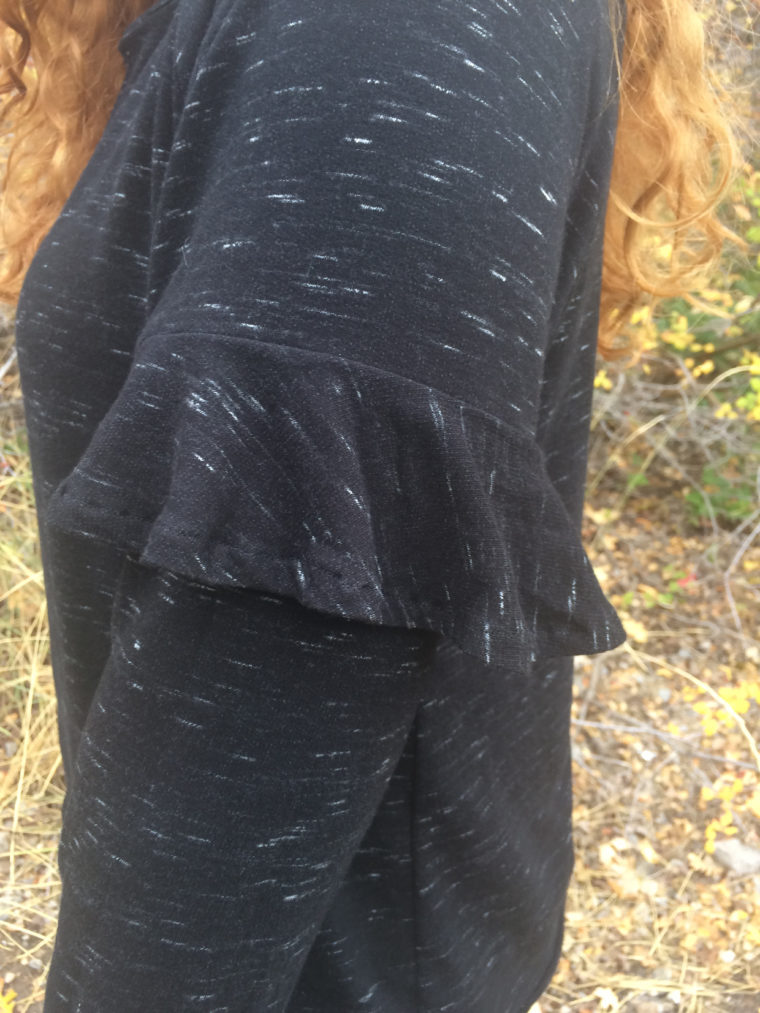 I was also curious to see what the flounce would look like in a different fabric, so here's the sweatshirt in a wool-blend double sweater knit that's not quite as drapey as the french terry. It's more noticeably oversized here and I probably could have sewn my normal size, but I still love how it turned out!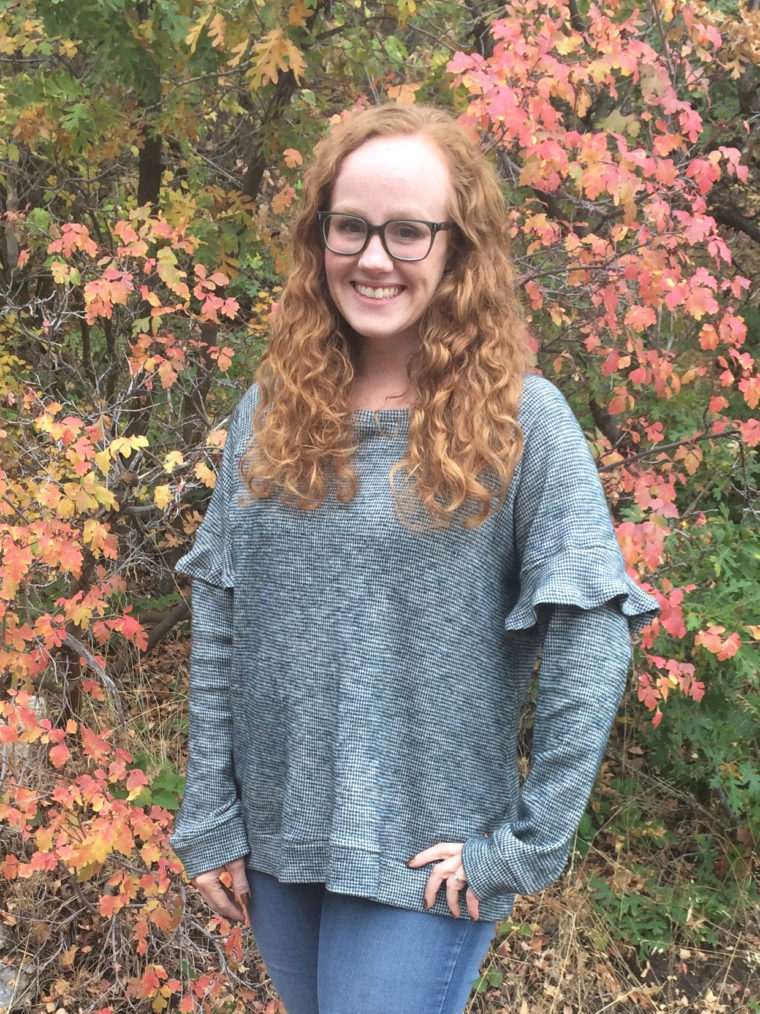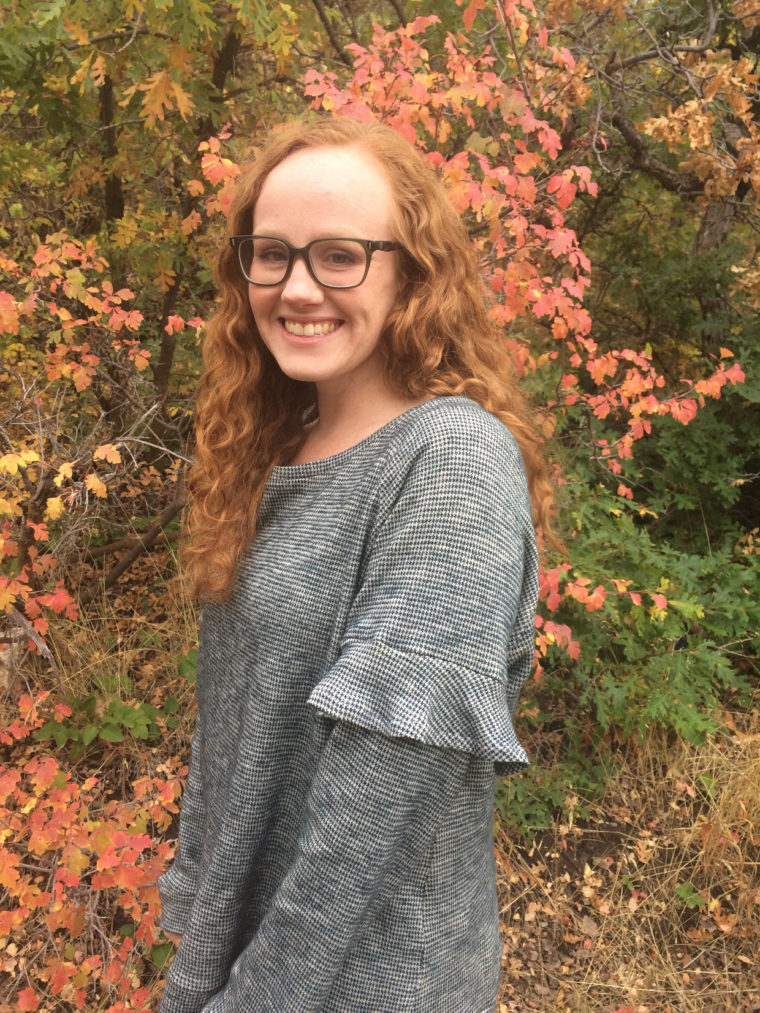 Easy and cute, right? Now it's your turn Get the pattern (in either paper or digital format), download the free pattern piece, and give it a try. We can't wait to see what you make with it!