Lisa (a member of the Advisors Circle) is back with us today. You'll remember her Romantic Neighborhood Sweatshirt Tutorial, Weekend Getaway Blouse with Hemstitching, Chai Tee Dress and Tunic, Heirloom Afternoon Tea Blouse Tutorial and Neighborhood Sweatshirt with Shirt Tail Hem. She's got something new to share. And with that, I'll hand it over to Lisa.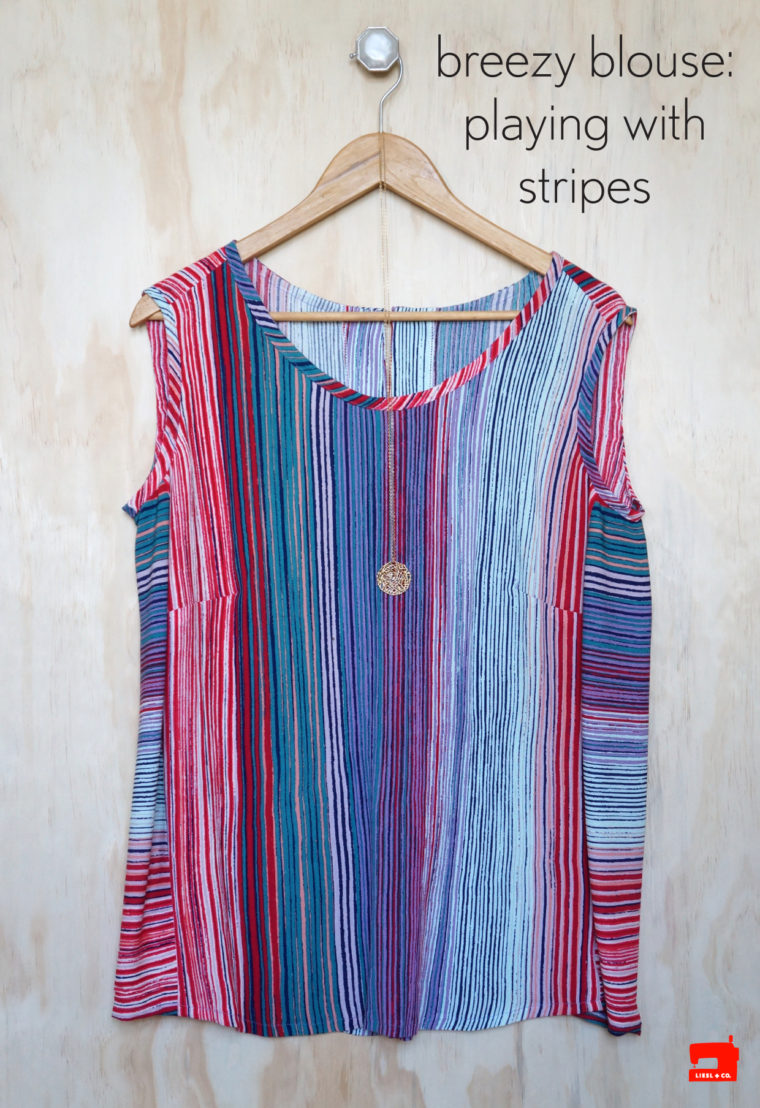 When I saw the Breezy Blouse pattern I knew that it would be a perfect wardrobe staple for my daughter: a sleeveless top that could easily go under a blazer or sweater to handle the frigid air-conditioning of her office but that would then transition to the 90 degree summer heat outside. And when I saw the style lines of the pattern, I immediately wanted to start playing with stripes! I chose a rayon viscose crinkle stripe that has tons of drape. I changed the pattern by cutting the side panel on the cross grain (the grainline arrow is perpendicular to the selvedge edge.)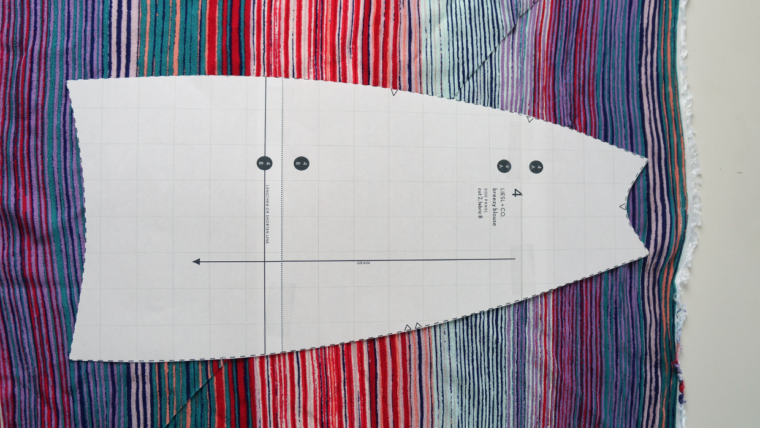 I also cut the bias strips for the neckline and armholes 1 ½" wide rather than 1 inch as the pattern directs because I could see my rayon viscose was going to be a little tricky to work with.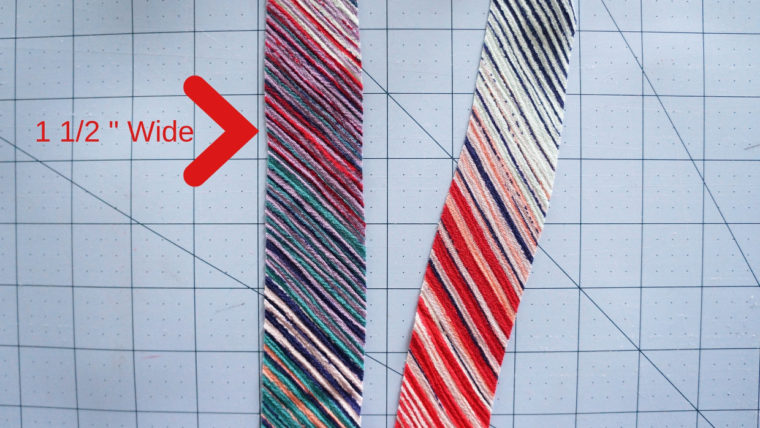 The additional changes I made to the pattern included lengthening it by 1" at the lengthen/shorten line to insure it was tuckable into a pair of mid-rise jeans, and lowering the front neckline as per my daughter's preference. (If you lower the neckline, make sure to cut a longer neckline binding).
To achieve the contrasting bias binding on the neckline and armholes, first I folded the bias strips in half. This is different from the pattern directions, and creates more bulk, but with this light-weight rayon, the additional thickness is helpful. I then pinned the right side of the strip to the wrong side of the neckline, lining up the raw edges of the strip and the blouse.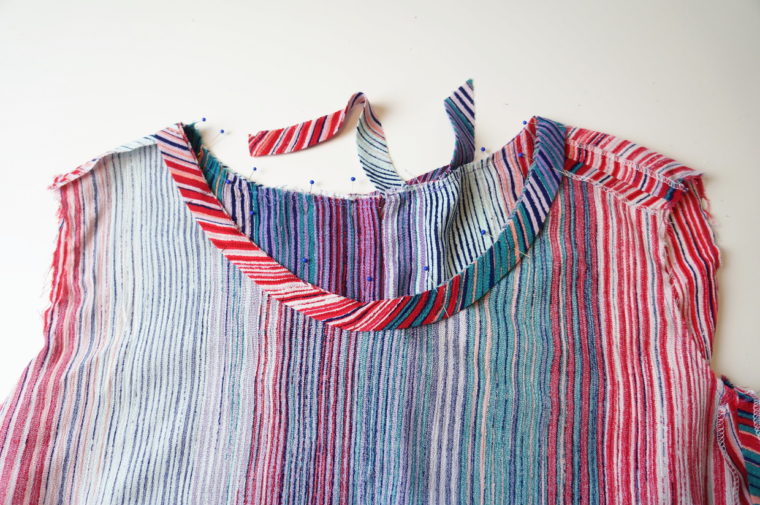 The strips were stitched in place using the ¼" seam allowance as the pattern directs and then trimmed. Do not understitch; it will show on the right side! Turn the strip to the right side and edgestitch in place. Besides pinning the binding in place before edgestitching, I also glue basted it in place between the pins. My rayon needed to be shown who was boss! This kept the rayon from sliding around, and helped me achieve an even width on the binding.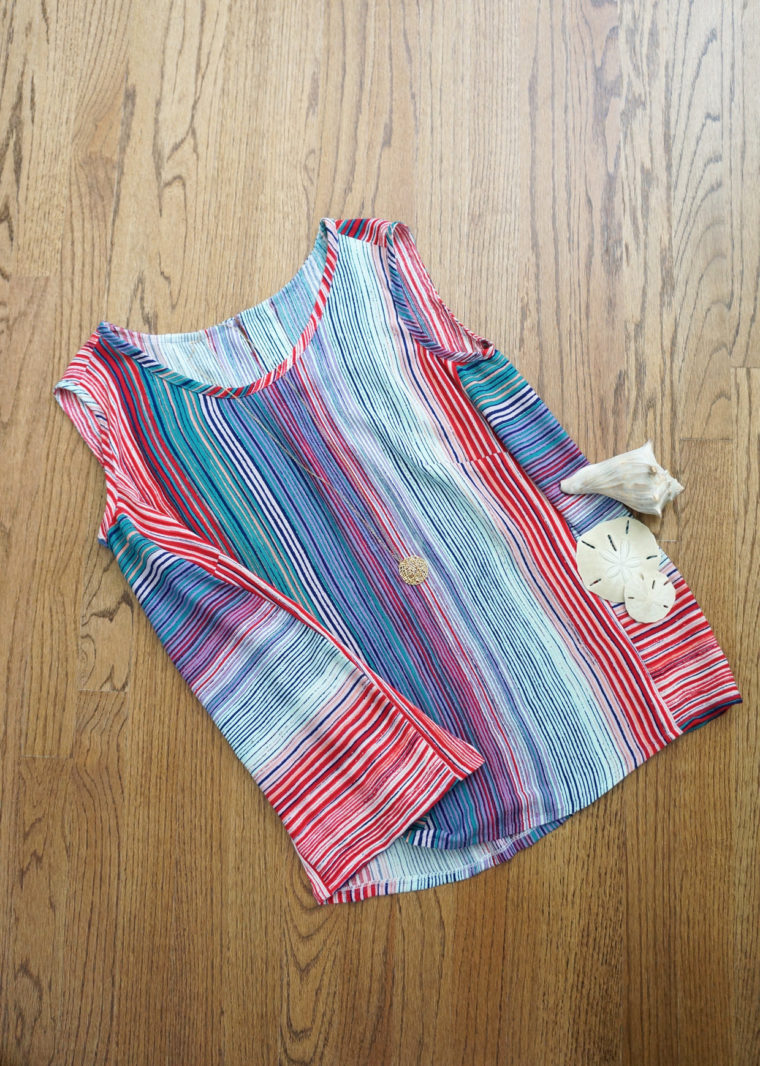 My Breezy Blouse is now in the mail on its way to my daughter. I have a feeling that stitching up more Breezy Blouses is in my future!