I saw a casual dress that I liked a lot and thought that I could make a similar version for myself. So I grabbed the Girl on the Go Dress pattern, but instead of using the ties that come with the pattern, I used modified t-shirt sleeves as the ties at the waist. Here I am sharing a quick explanation of how I made my dress in case you would like to make yourself a similar one, too. You will discover it is really quite easy to do.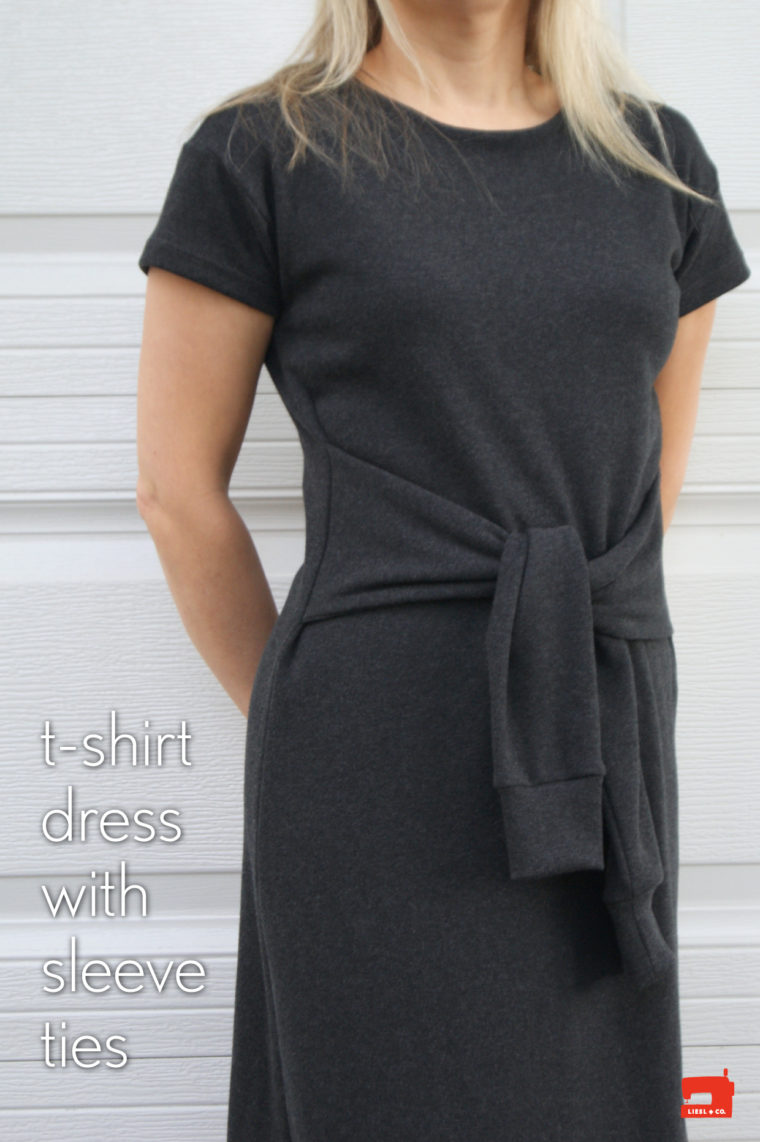 To get the look of the ties that I wanted, I turned to the sleeves from the Women's Metro T-shirt which I've sewn nine times so far. It has become my tried 'n true pattern (it is Shelley's tried 'n true pattern as well). Inspired by those t-shirt sleeves, I created my own pattern piece.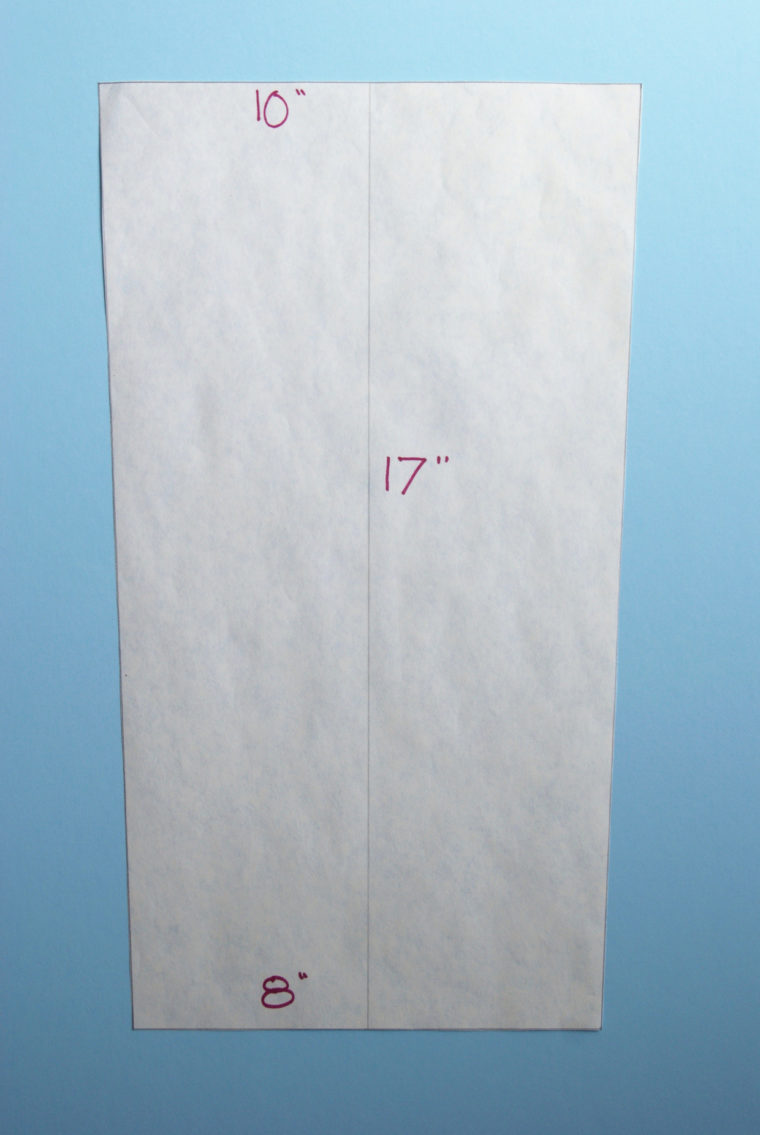 I simply added cuffs to the sleeves using our How to Add Cuffs to Knit Patterns to Make Pajamas tutorial. I made my two cuffs 5.5 inches tall by 6.5 inches wide in case you were wondering.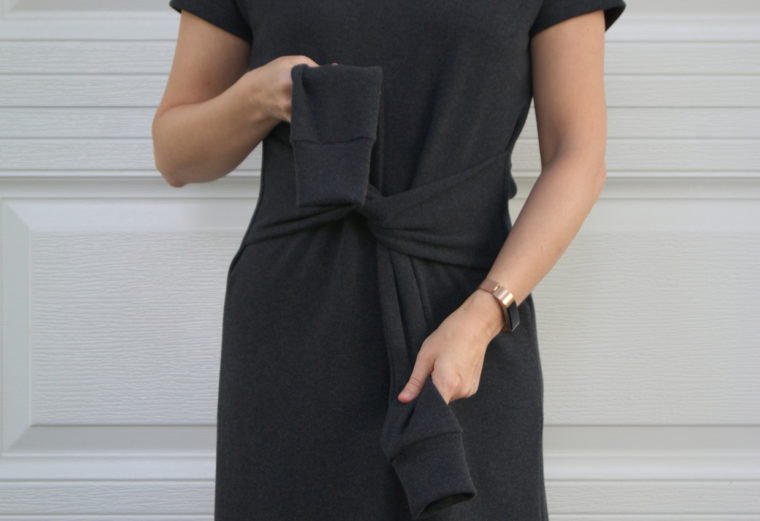 I used this great charcoal gray knit fabric. I had already made myself a Women's Metro long sleeve t-shirt using the same fabric and I love it and wear it all of the time. So I went diving into my fabric stash and was so happy to discover I had enough of it leftover to make this dress.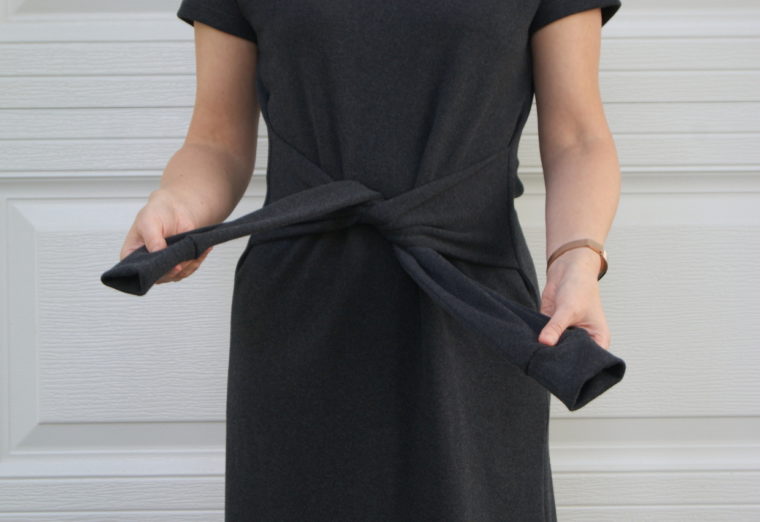 This dress is so comfortable and easy to wear. And what a bonus that the sleeve ties camouflage "mommy tummy." Winner!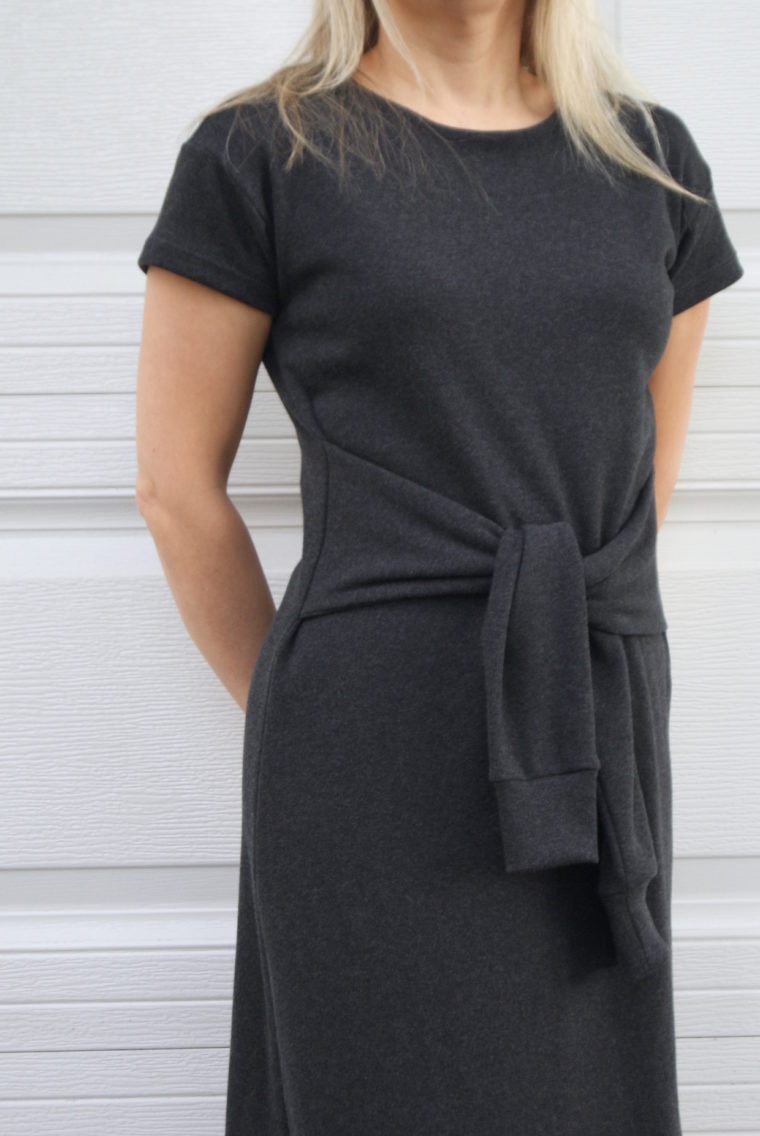 You could also take the Chai Tee and make it into a dress, as well as the Maritime Knit Top, Bento Tee, or Lunch Box Tee. And you could also use our Side Vent tutorial as a hem option.