You voted and we listened. We are happy to announce that we will be hosting a Liesl + Co. Hollywood Trousers sew-along October 22-24. And we hope you will join us!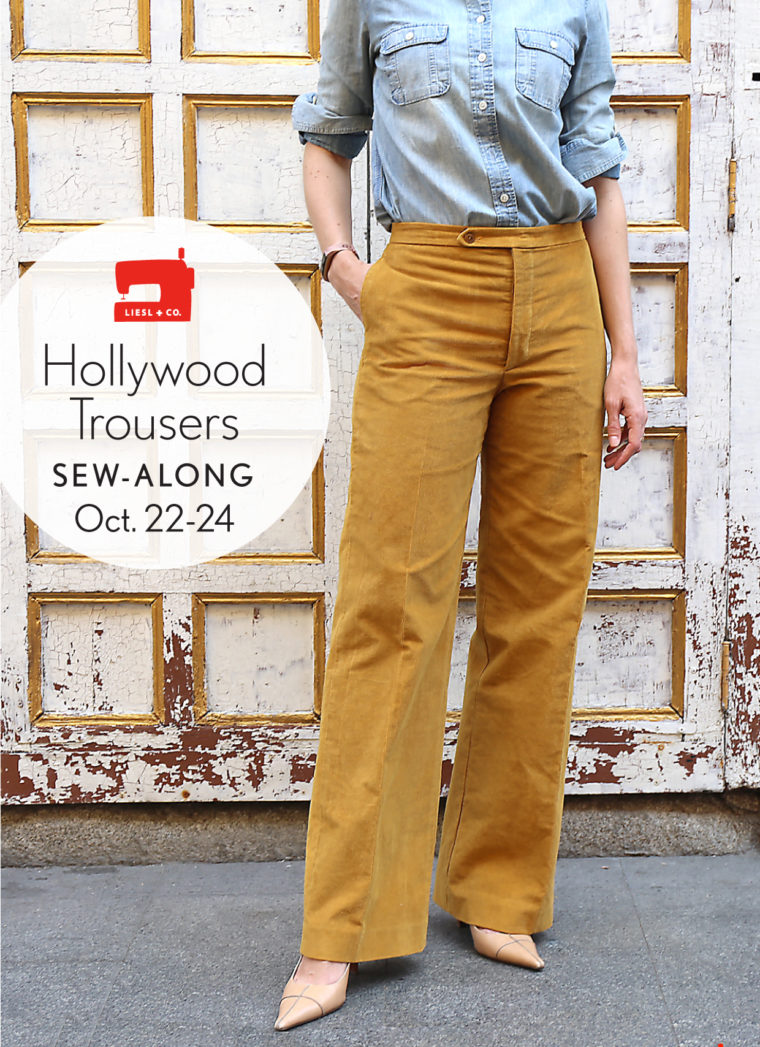 Be sure to check out Liesl's introduction post where she offers lots of fabric as well as styling ideas. She also put together a Pinterest board for the trousers.
Description
These very fitted, moderately high-rise, wide-legged trousers will have you looking and feeling like a classic movie star. This pattern includes a traditional zipper fly with fly shield, back darts for shaping, and optional front pockets with menswear-style pocket stays for a smooth front without gaping or bulging. You can decide whether to sew the optional lining. The inseam on this pattern is moved forward for a better fit to give you truly professional, classically tailored trousers for every occasion.
Suggested Fabrics
Trousers: Suitable for lightweight wools like wool suiting, tropical wool, and wool crepe. Also suitable for twills, fine-wale corduroy, and drapey canvas. Lining (optional): Cotton lawn, rayon lining (known as cupro or Bemberg), or China silk.
Hollywood Trousers sew-along schedule
Day 1: Getting Started, Sew the Front Pockets and Zipper Fly
Day 2: Sew the Back Darts, Assemble the Trousers and Lining
Day 3: Sew the Waistband and Finish the Trousers
How to Participate
Be sure to get your pattern if you haven't already. It is available in both paper and digital format. Also gather your fabric and supplies, and we will see you here on the blog on Monday, October 22nd!
Tag your in process photos of your Hollywood Trousers with #lieslandco and #hollywoodtrousers on Instagram so we can all see.
If you have a blog, please feel free to grab the sew-along badge you can add to your posts or to your sidebar, to let people know you're participating.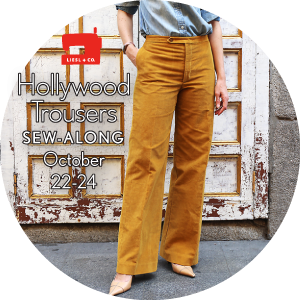 We hope you'll join us for the sew-along. We can't wait to see the trousers you make.