It's my pleasure to introduce you to the first of our three new women's patterns for Fall 2018. I'm so excited about these because they are each classics in their own way, and each pattern includes details that I think you'll love, along with our usual thorough instructions to guide you through every step of the sewing process.
The first of these patterns is our Liesl + Co. Hollywood Trousers. Inspired by the style of classic film stars, these trousers include all the great tailoring details to make really well-fitted trousers that will become a wardrobe essential. These are relatively high-waisted trousers, fitted through the waist and hips with wide legs. In my opinion, this style of trouser is nearly universally flattering because they are fitted at the top and then looser through the legs, so they give you a nice shape. Tuck in a blouse or shirt or wear them with a sweater and you're all set to go!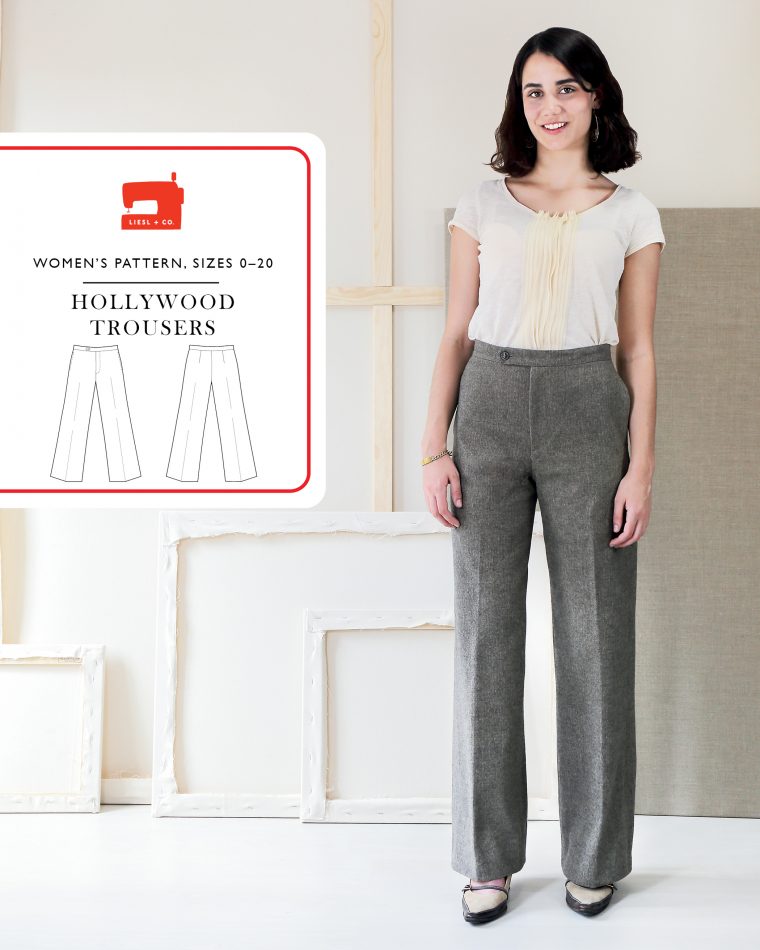 I've included a lot of unexpected details that I think you'll like in this pattern. The zipper fly is a true zipper fly with a zipper shield, which so many sewing patterns don't seem to include these days. You'll get a nice fit with back darts and a stable waistband that includes two types of closures (buttonhole/button and hook and bar) for extra security and to prevent gaping.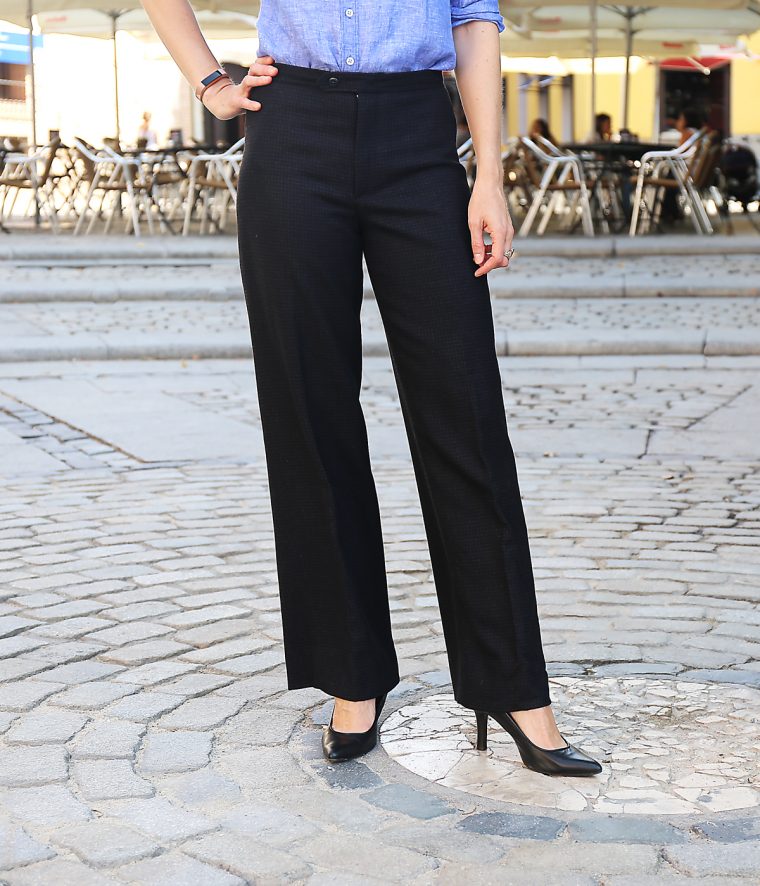 The trousers also have optional front pockets with pocket stays, which keep the pocket bags in place and prevent bulging and gaping when you sit down. You can choose whether to sew the trousers lined or unlined, since instructions for both are included.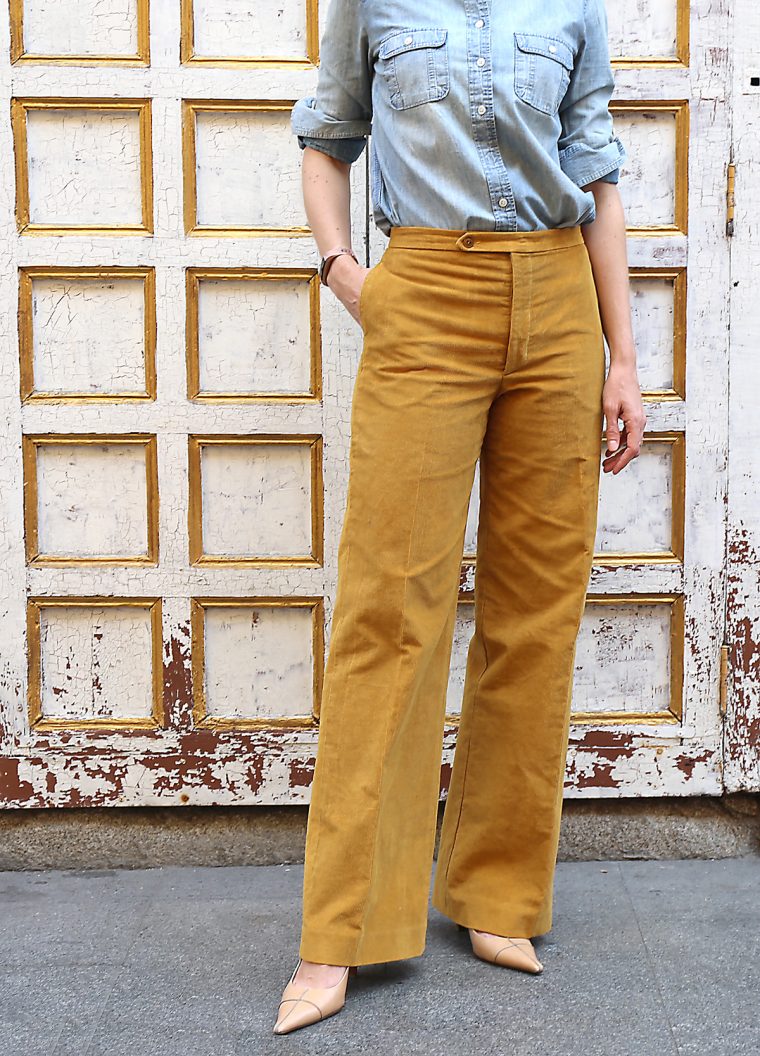 I also moved the inseam forward, which in my experience gives trousers a much better fit. Additionally, the legs are cut nice and long, which allows you to hem them to the right length, especially if you plan to wear them with heels.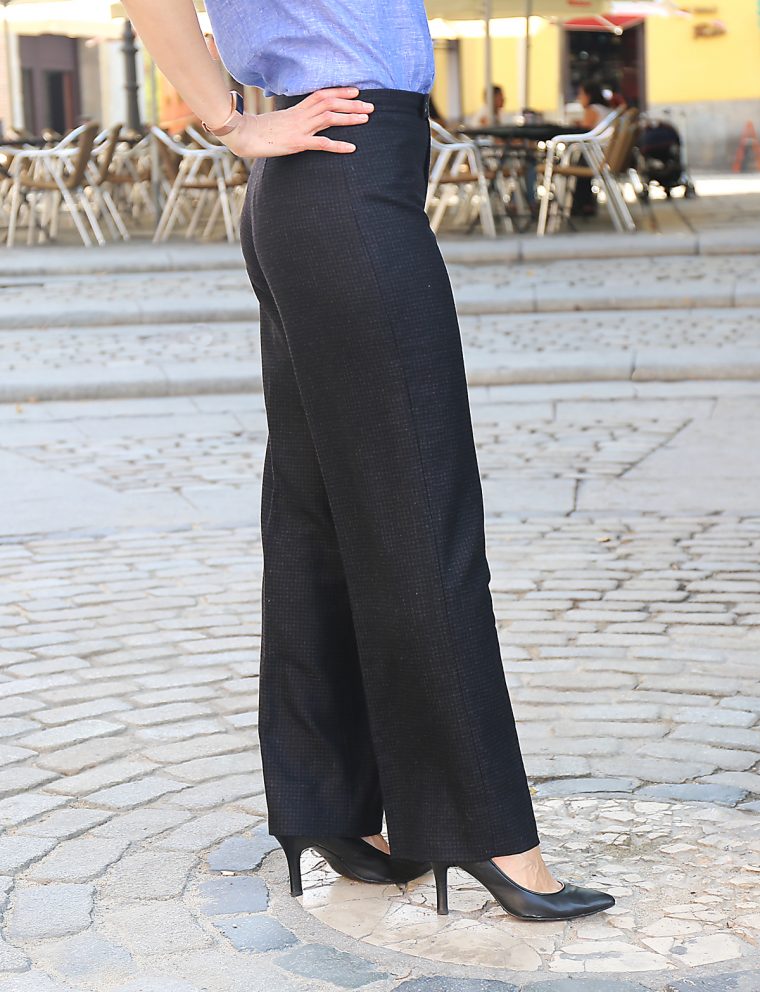 In terms of fabric, we recommend wool like wool suiting, tropical wool, and wool crepe as well as twill, corduroy, denim, and canvas. I used a very heavy cotton that looks like wool for the trousers on the pattern envelope, but I also sewed them in wool and corduroy, as you can see from the photos here.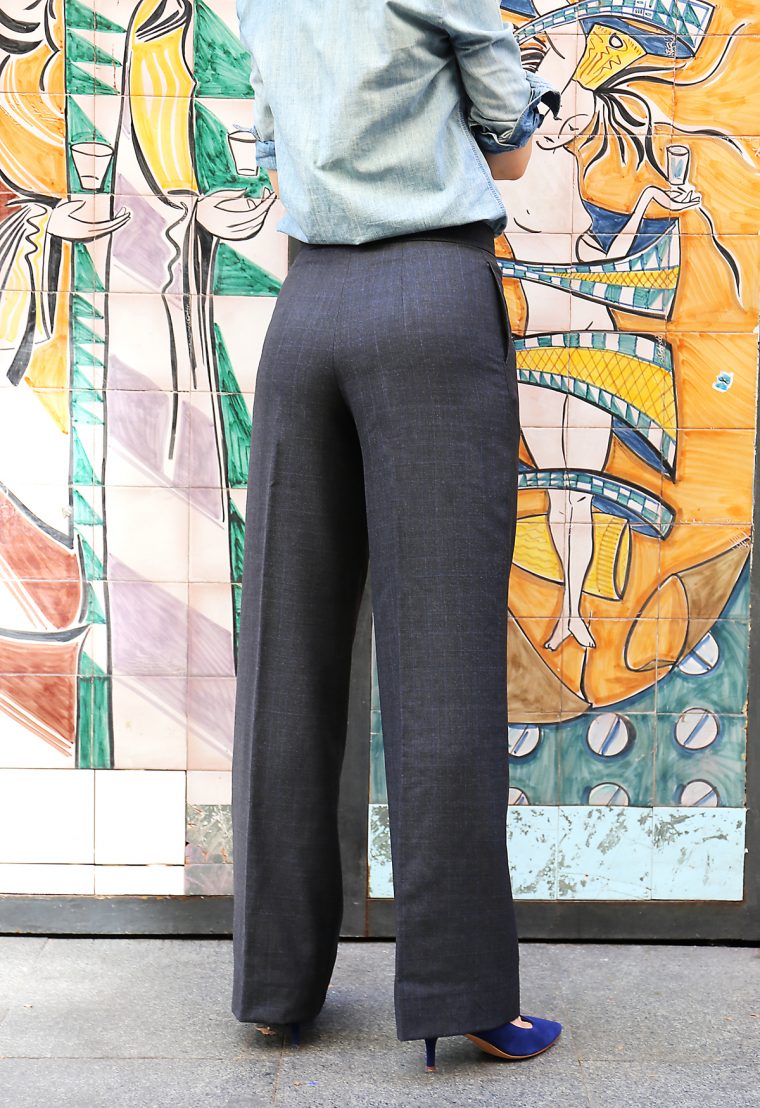 These trousers are so versatile to wear! I always like to give you lots of ideas for how to wear our patterns to help you envision how they might fit into your own wardrobe and your own style. If you're classically inclined, like me, a blouse or menswear-style shirt is a great option. You can also wear them with an easy sweater, a pretty blouse, under a blazer, etc. I have similar trousers in my wardrobe that I've been wearing for more than 20 years, so I can attest to the fact that this style is truly classic and you'll be wearing it for a very long time. It can also be dressed down! Maybe crop the leg a bit if you prefer to show some ankle, and wear them with flats and a knit top.  Here are more styling ideas for you.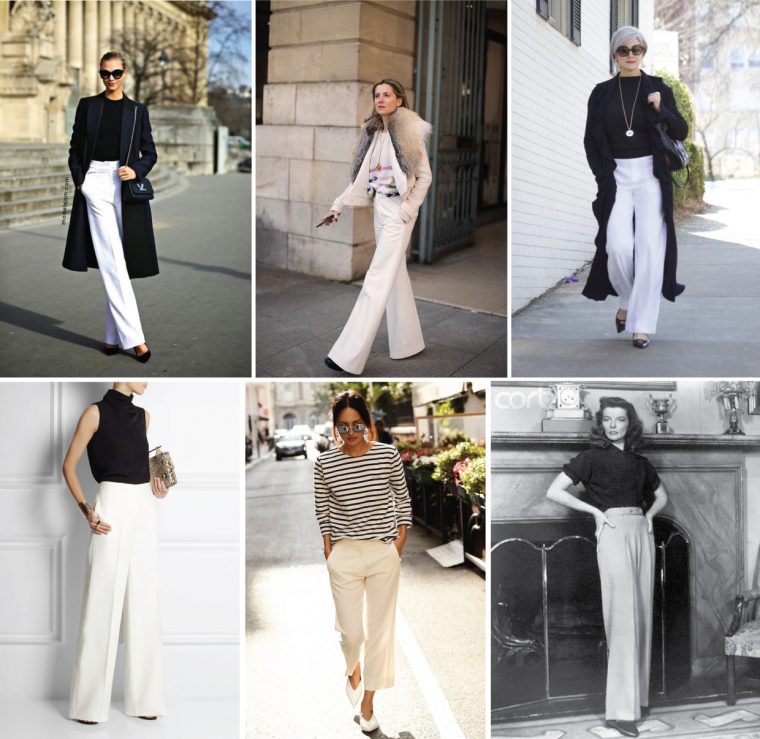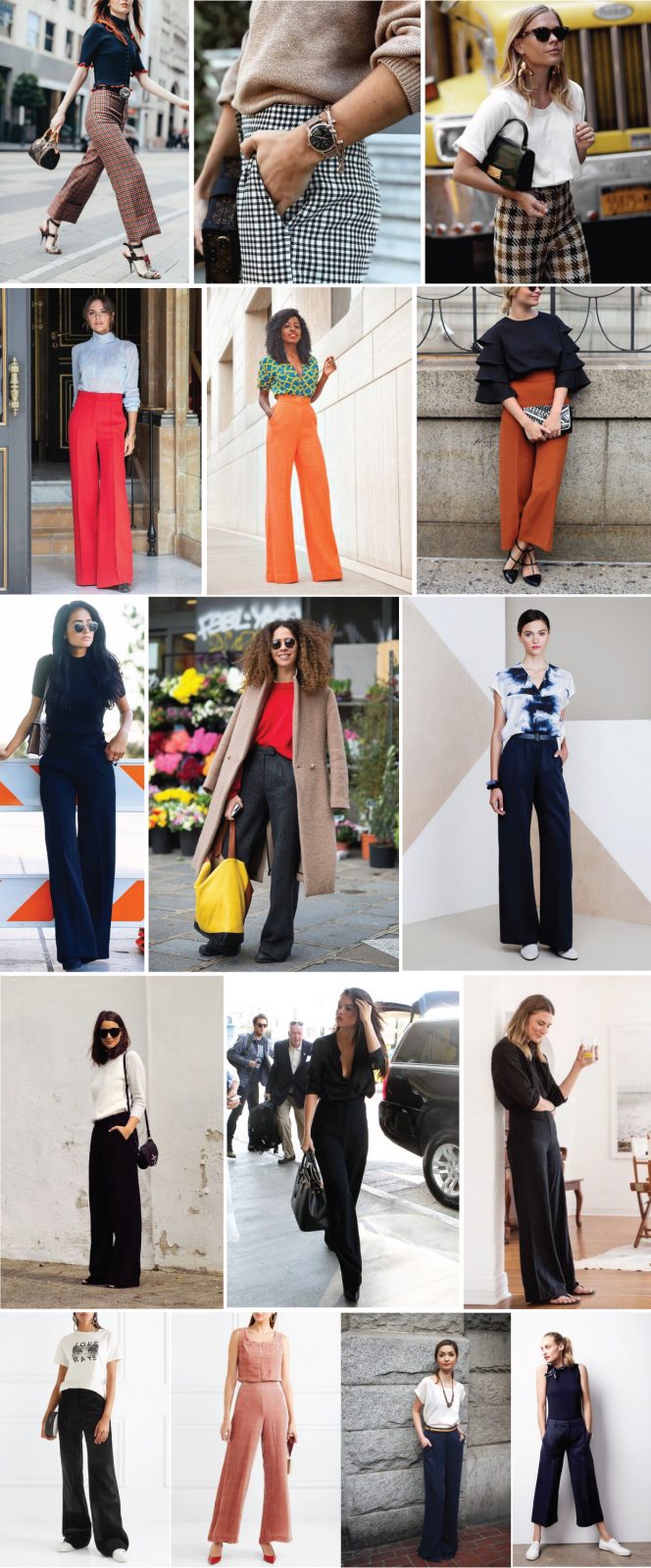 You can find all these photos and lots more in our Liesl + Co. Hollywood Trousers Pinterest board. We're planning a sew-along for all three of our new styles, and we'll announce the dates soon, so I hope you'll pick up your copies of the pattern. Stay tuned for more ideas for this pattern from our Advisors Circle members, too!
I hope this pattern will be a wardrobe basic for you! After all, there are so many ways you can sew and wear it, and I'm looking forward to seeing how you make it your own. Please share your makes with our Liesl + Co. Facebook Friends group as well as on social media with the tags #lieslandco and #hollywoodtrousers.
You can purchase the Hollywood Trousers sewing pattern starting next Wednesday from our website. It will be available in both paper and digital format. Leave your email address now on the appropriate pattern page, and we'll notify you as soon as you can place your order.