Calling all Liesl + Co. fans: we want to hear from you! The week of October 22nd we will be hosting a sew-along for one of the new Liesl + Co. patterns. Have no fear because we will have sew-alongs for all three of the new fall Liesl + Co. patterns, but the first one will be in October and the other two will be after the New Year.
Here's the deal. You get to choose which one we do this month! So let us know what you would like to sew first.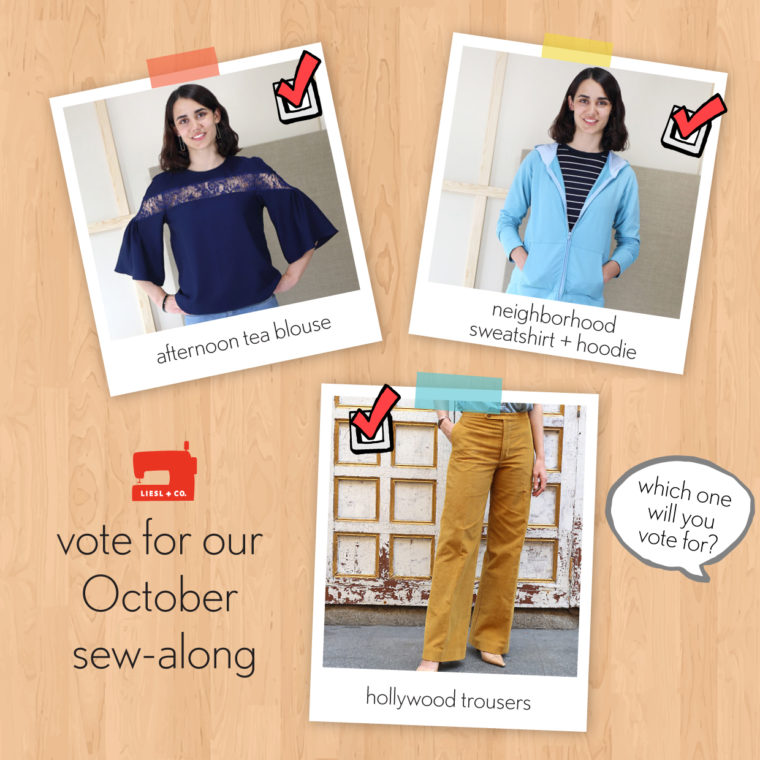 Here are the choices of patterns (in alphabetical order) that you have for our October sew-along.
1) Afternoon Tea Blouse
Perfect for an afternoon out with friends or a day at the office, this semifitted blouse features a fun chest detail that makes it extra special. Sew the blouse with contrasting fabrics for a color-blocked detail or choose lace or a sheer fabric for the inset stripe. This contemporary take on a vintage blouse eliminates the shoulder seam so the sleeves are easy and fun to sew. The inset panel forms a pretty chevron over the bracelet-length flounce sleeves, and the back features an easy keyhole opening with a button-and-loop closure. This pattern includes separate pieces for A/B, C, and D cups for ease of fitting.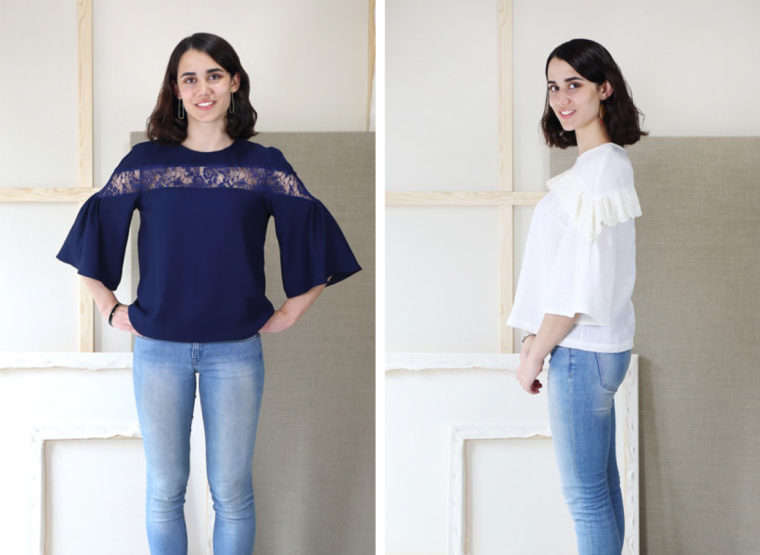 2) Hollywood Trousers
These very fitted, moderately high-rise, wide-legged trousers will have you looking and feeling like a classic movie star. This pattern includes a traditional zipper fly with fly shield, back darts for shaping, and optional front pockets with menswear-style pocket stays for a smooth front without gaping or bulging. You can decide whether to sew the optional lining. The inseam on this pattern is moved forward for a better fit to give you truly professional, classically tailored trousers for every occasion.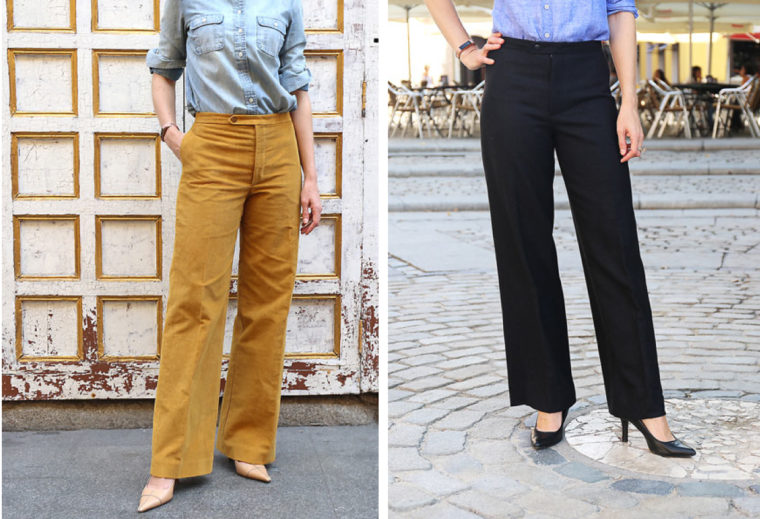 3) Neighborhood Sweatshirt + Hoodie
This versatile raglan sweatshirt is designed specifically for knit fabrics and can be sewn either as a front-zip hoodie with princess-seam details and a kangaroo pocket or as a pull-on sweatshirt with color-blocked sleeves. Slightly boxy in shape with a double-fold hem that dips a little lower in back for extra coverage, both styles include a contrast-fabric detail and the pieces can be mixed and matched to create other unique styles.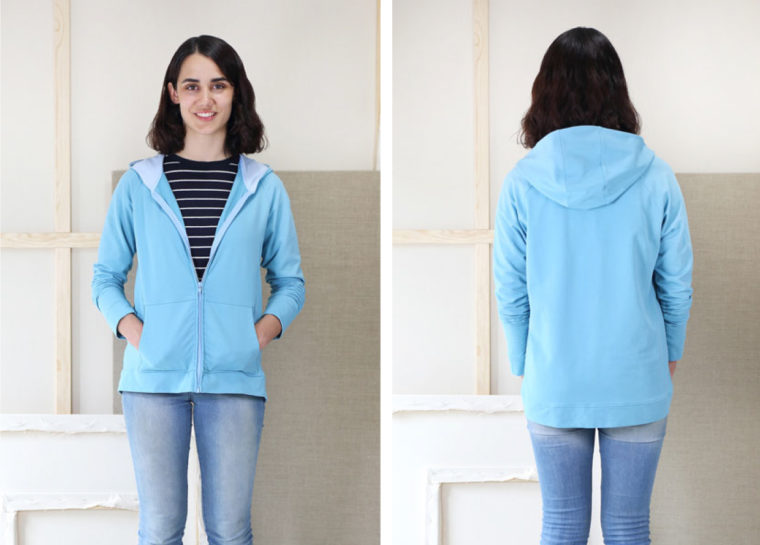 Cast your vote for our next sew-along. The poll will remain open for 48 hours.
The October sew-along will be announced next week.