Hello friends,
Well, our lives have changed with the arrival of our kittens! Those of you who have children already know that when you're expecting a baby you can read books and listen to advice and you still you won't be fully prepared for the experience of parenting. Well let me tell you, this principle applies to adopting tiny kittens, too! I felt as though I was fairly well educated when they arrived, thanks in large part to some tips and links you shared with me two weeks ago, but whoa are they a lot of work! Between them, S's really busy schedule, and my own work I'm carrying a massive sleep deficit these days. But look!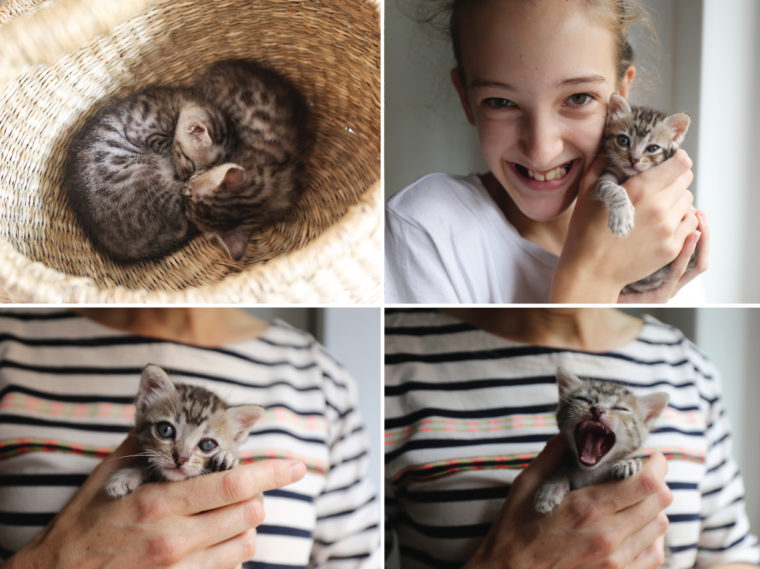 I mean, come on. And, just like children, they come with very distinct personalities. Luna, the sister, is the larger and bolder of the two kitties. When she's not sleeping I call her Adventure Cat because she's off exploring the apartment, pouncing on my feet, and generally making mischief. Puck also lives up to his name: he's tiny. But he's also amazingly timid and sweet where, for some reason, I expected him to be as much of a rascal as his sister. He's been sick again this week, and because he spent some time in the hospital before they arrived I suspect he's a little behind his sister in growth and development. But he's feeling better and we're just in love with them. I'll be even more in love once Puck decides not to intermittently pee in strange places. He's great with the litter box except when he's not. And wow are they just generally messy! I had forgotten. I've ordered a robot vacuum because I can't keep up.
Pinterest Picks
All this talk about our new Liesl + Co Neighborhood Sweatshirt + Hoodie pattern with raglan sleeves reminded me of all the many customization tutorials we've offered for our T-shirt patterns. And here are a few more ideas, especially for our Oliver + S Field Trip Raglan and School Bus T-shirt patterns. But what's to stop you from stealing these ideas for yourself if you're young at heart?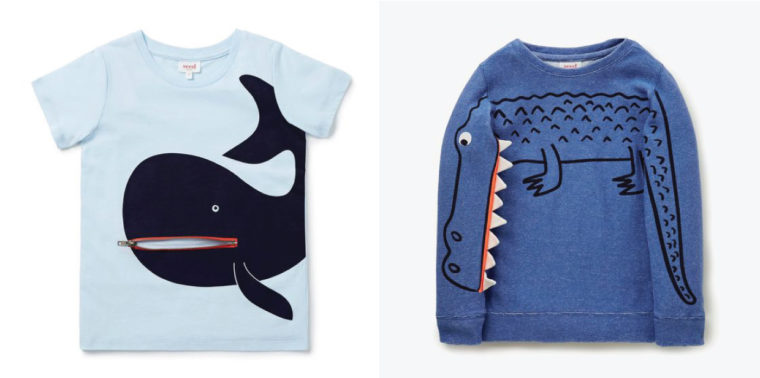 These are the two ideas I'd like to find time to sew for myself using our new Hollywood Trousers sewing pattern. A classic glen plaid and a pair in winter white, both in wool. With the lining, of course.  And hello, worn with our Maritime Top? That's basically my uniform, as I know it is for at least several of you as well.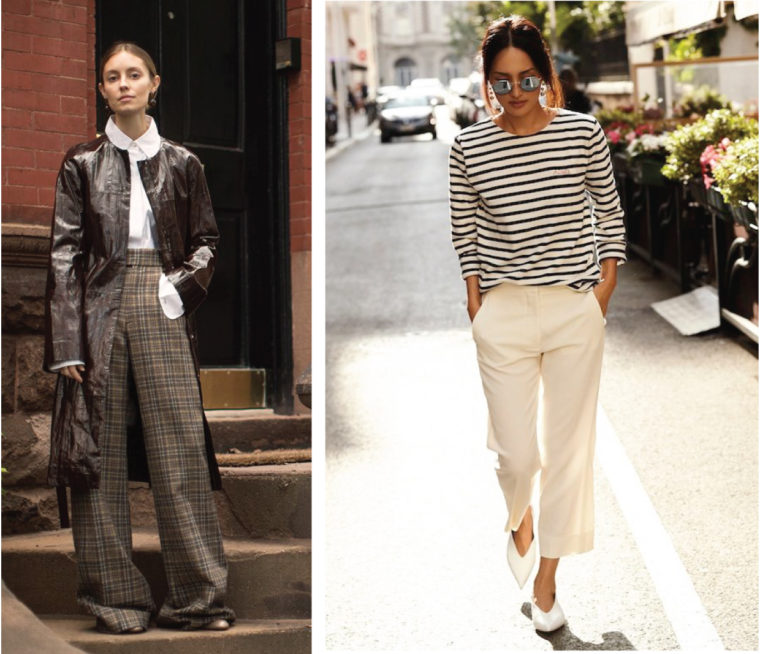 And I know these two photos are more spring-y than autumn-y, but more than a few of you live in the southern hemisphere, so why not? The photo below, left, reminds me of our Hide-and-Seek Dress with an added flounce at the sleeves. And the dress on the right? So much cute. I might try that with the new Liesl + Co. Afternoon Tea Blouse, come to think of it. The seams are in perfect positions for the addition of a couple of ruffles.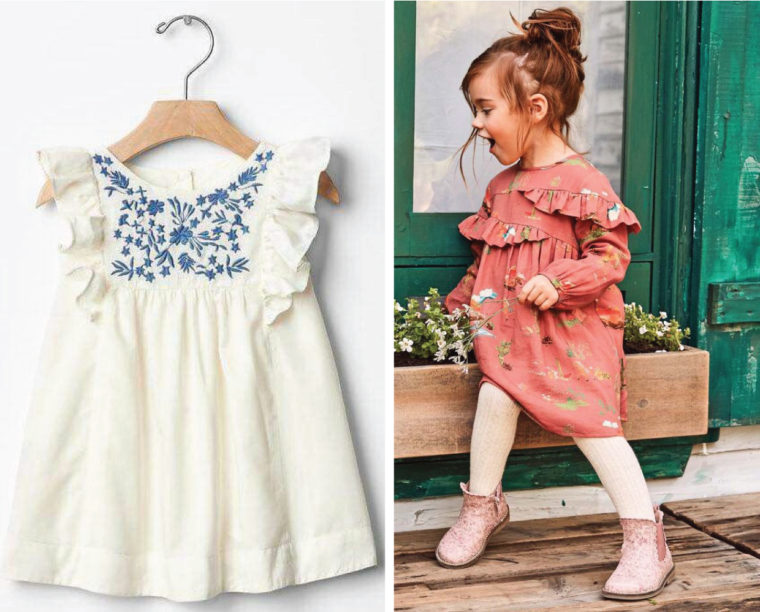 Speaking of the Afternoon Tea Blouse, how cute would it be in a Swiss dot or clip-spot chambray like the one below, left? I also love the lace yoke, below right. I'll show you how to add ruffles when we do our sew-along, OK?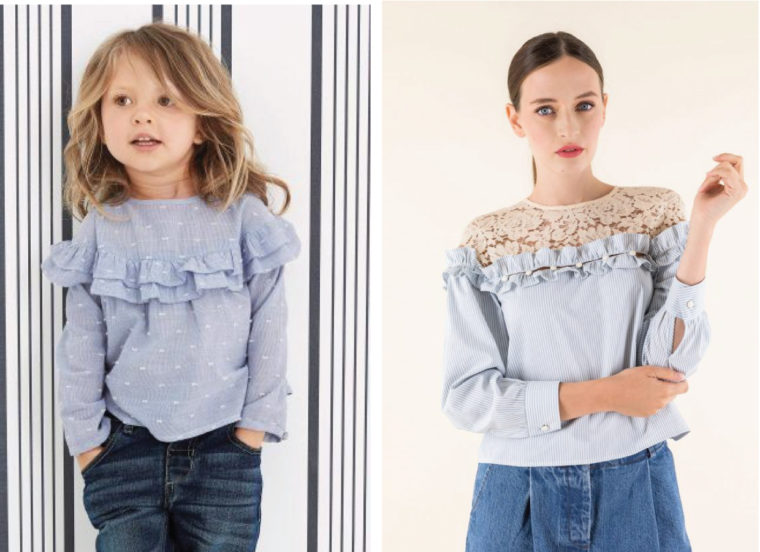 Weekend Reading
I'm already looking forward to next week when we'll have a very special tutorial, one of our Advisor Circle members will be here with her take on the Neighborhood Sweatshirt, and we're having our very own election. And you don't even have to register to participate! Have a great weekend.