Please welcome back Darcy who is no stranger around here. She has stopped by in the past with her Terrace Dress, Color Blocked Cartwheel Wrap Dress Tutorial, and her favorite pattern. Now she has an embroidery tutorial! Here it is! Enjoy!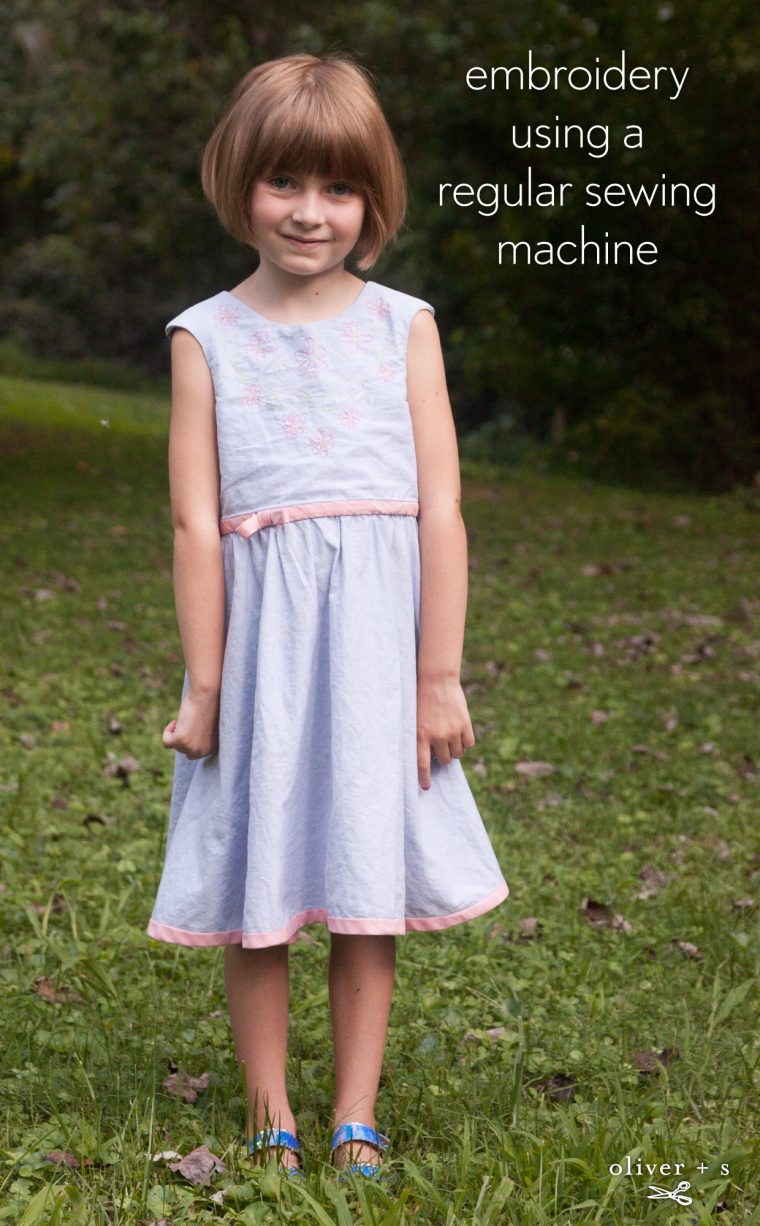 Hello! It's Darcy here with a tutorial on how to add embroidery to anything you'd like, but without an embroidery machine.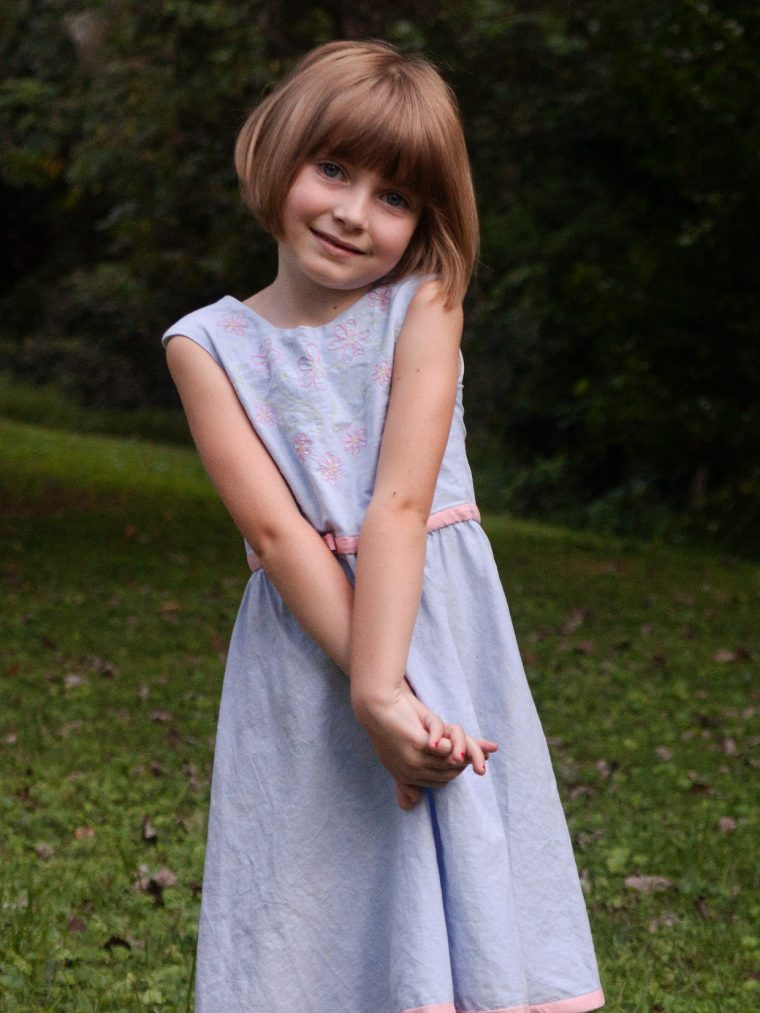 The first thing you want to do is to sketch out your design on the fabric using a fabric marker. Start simple! You can always add more later.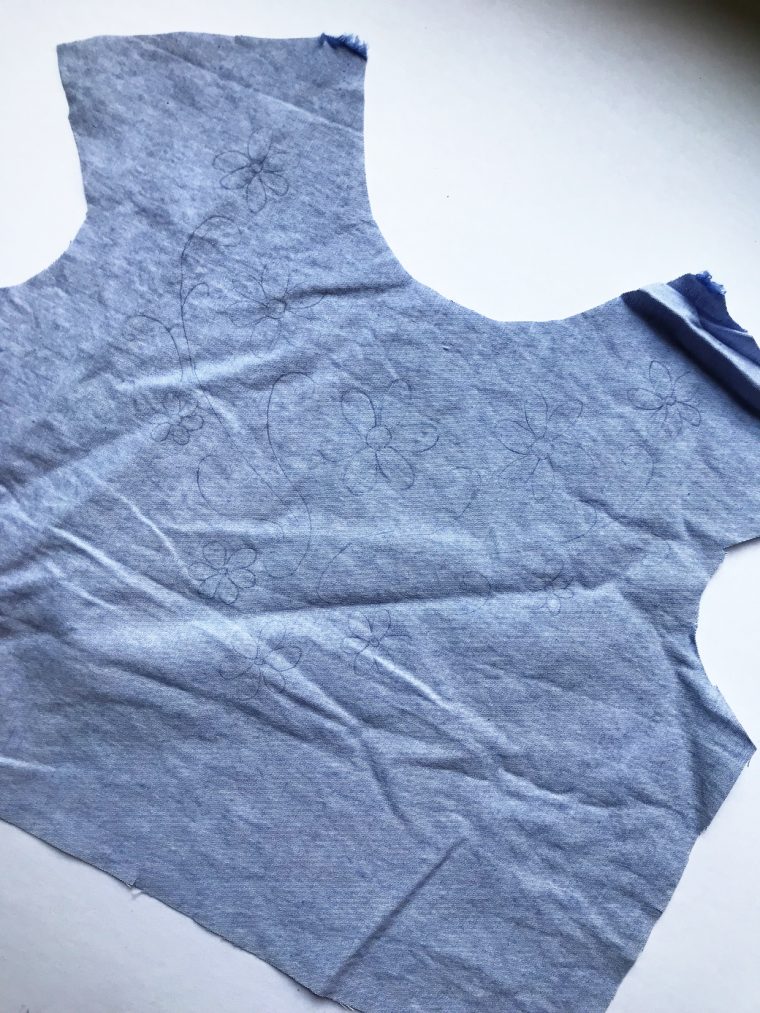 Next, pick a stitch to outline the design. I used a thick straight stitch.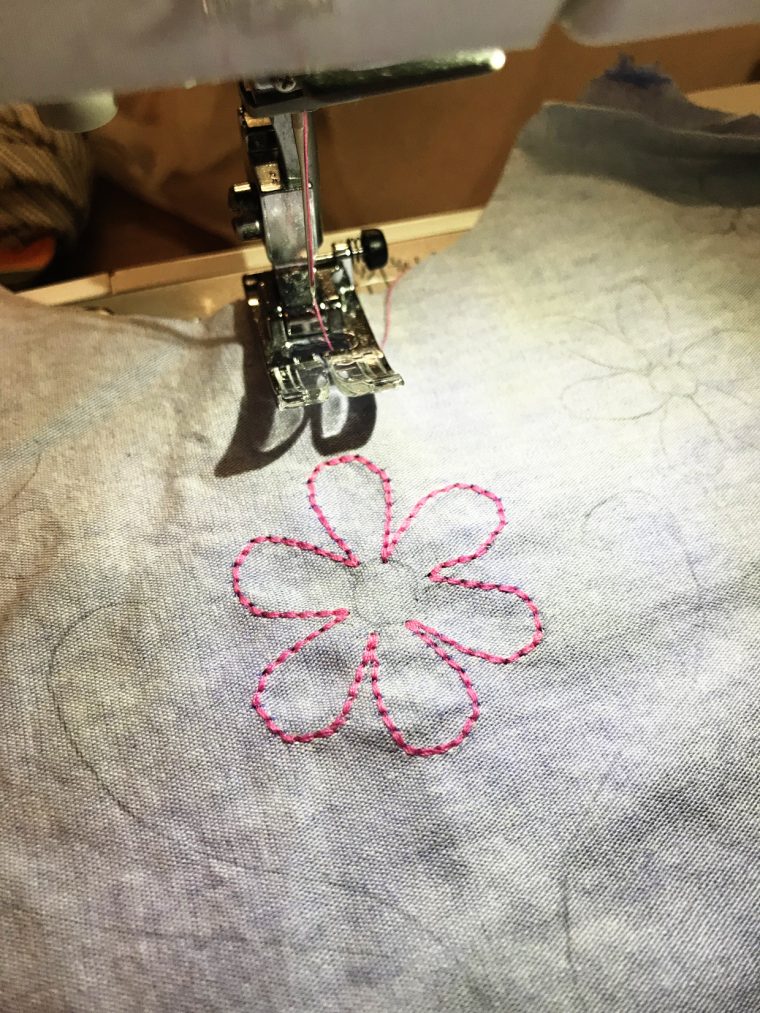 Follow your outlines on your design using whatever stitch you chose. It's literally that easy. I stopped and picked up the foot for sharp corners. Remember, it is not going to be perfect and that's OK! It is a handmade embroidery and a little bit of imperfection is part of the charm!
After that, you continue to sew the garment following the instructions from the sewing pattern.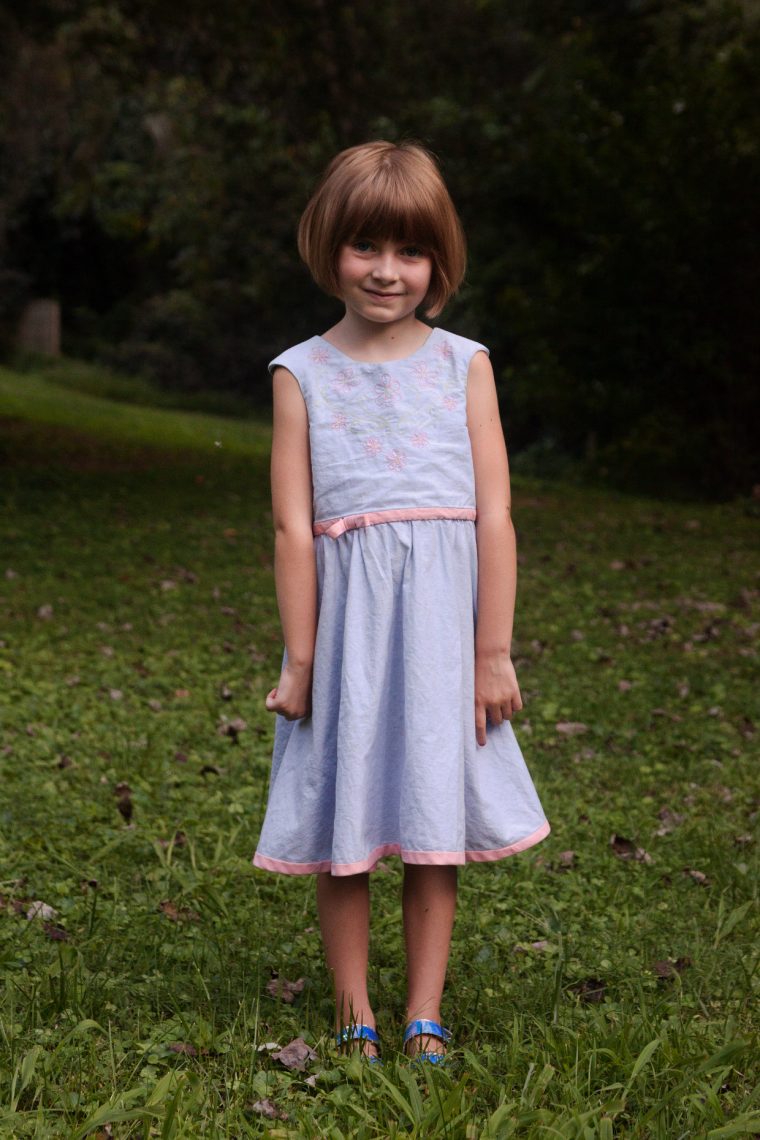 For this little birthday dress for my daughter, I started with the Cartwheel Wrap Dress and modified it using the Building Block Dress to have a zipper in the back!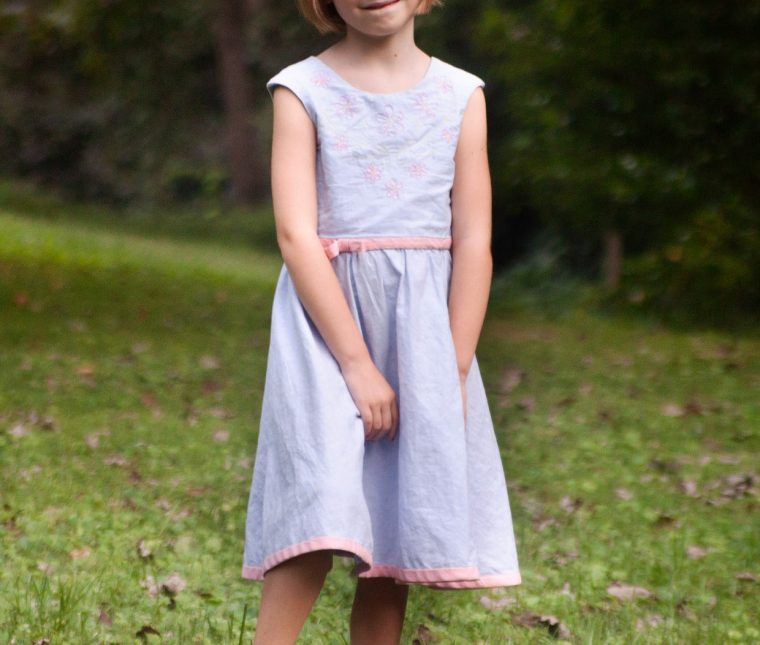 Thanks for having me today on the blog! And I hope you all have fun embroidering!