Darcy is here today from the Advisors Circle. She recently stopped by to share her favorite Oliver + S pattern and her Liesl + Co. Terrace Dress. Now she's here to show you how to color block the Cartwheel Wrap Dress. Take it away Darcy!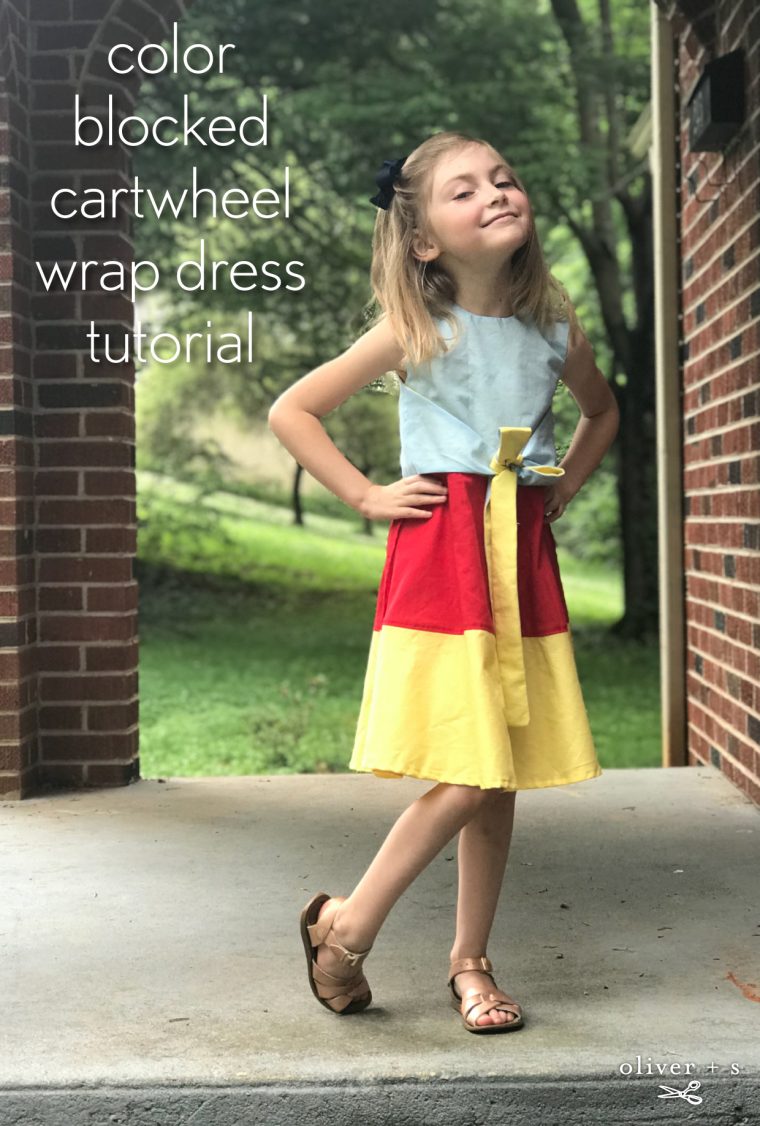 Hello everyone! I'm here sharing an easy change you can make to the Cartwheel Wrap Dress pattern to make it extra special: color blocking!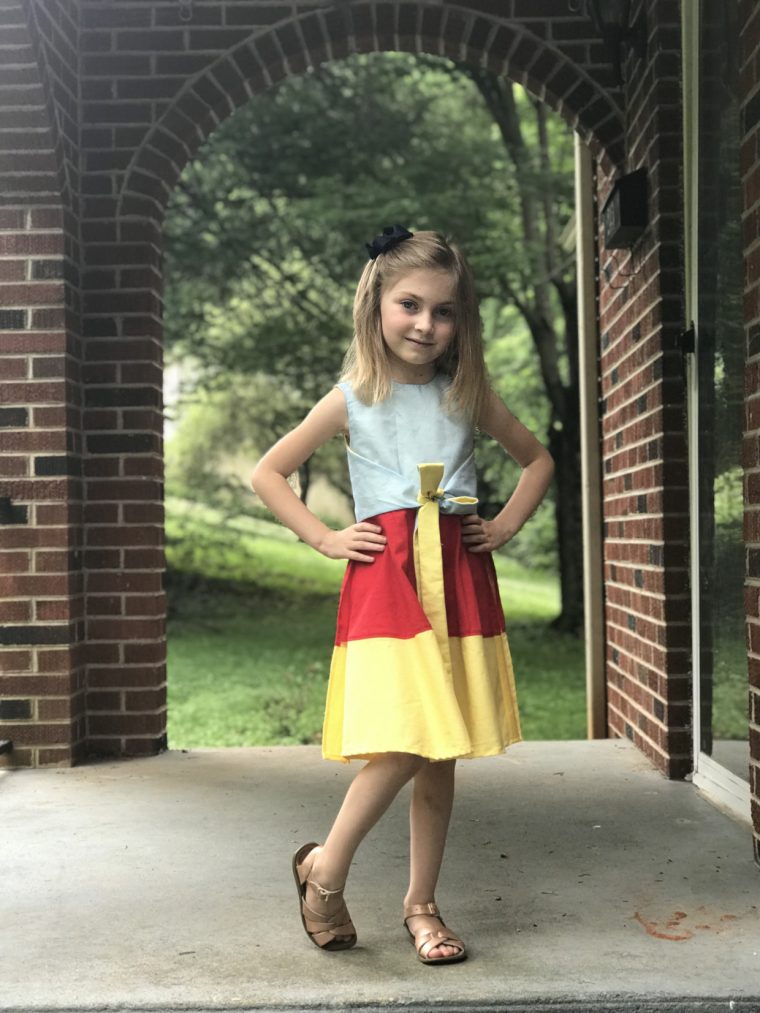 I used solid color fabrics to make this one but you could just as easily color block with different patterned fabrics for a fun look as well.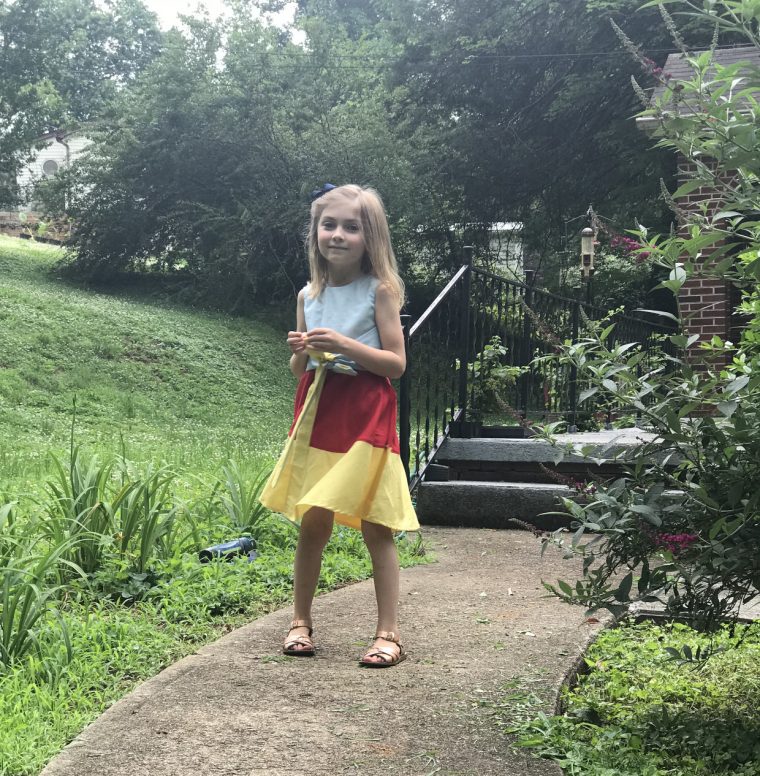 To make this change, I started with a pattern that I had already tested and I knew fit her (for my daughter, I started with a size 4 and added 3 inches in length using one of the methods from the Building Block Dress Book). I knew I wanted three sections, so after drawing in the seam allowances, I measured down the front center and divided that number into three to get my three color blocked sections.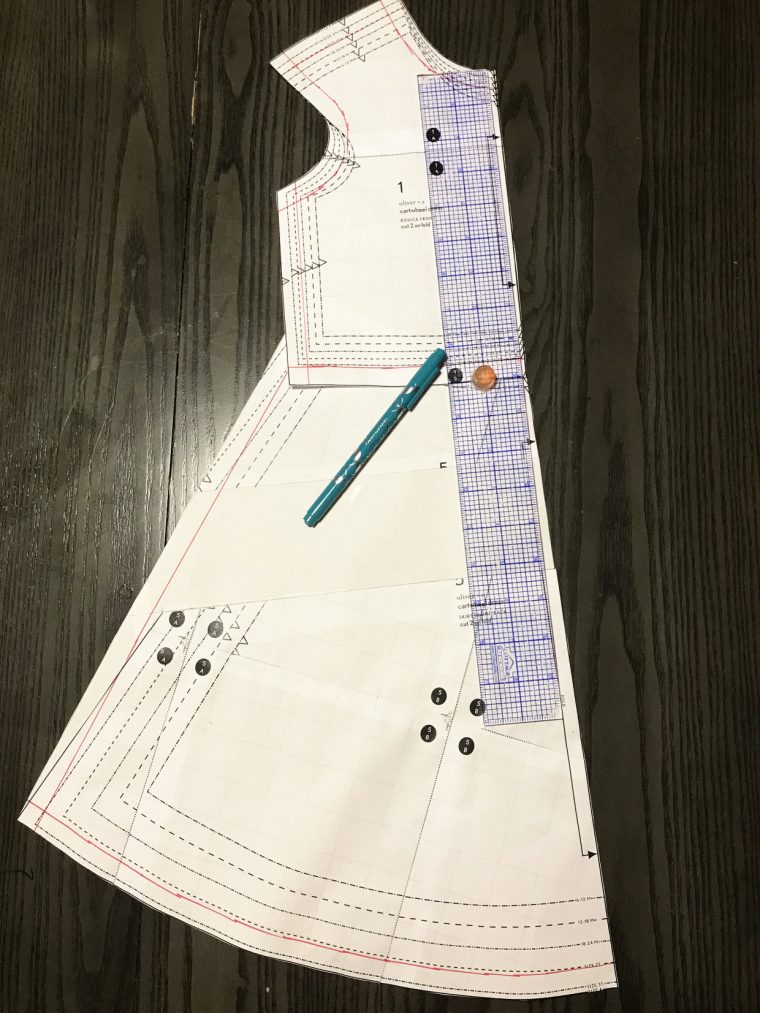 From here I used the Building Block Dress Book directions on color blocking to draw the new lines and add seam allowances to the new cuts. After cutting out my fabric, I reassembled the skirt panels and then followed the rest of the directions for the dress exactly!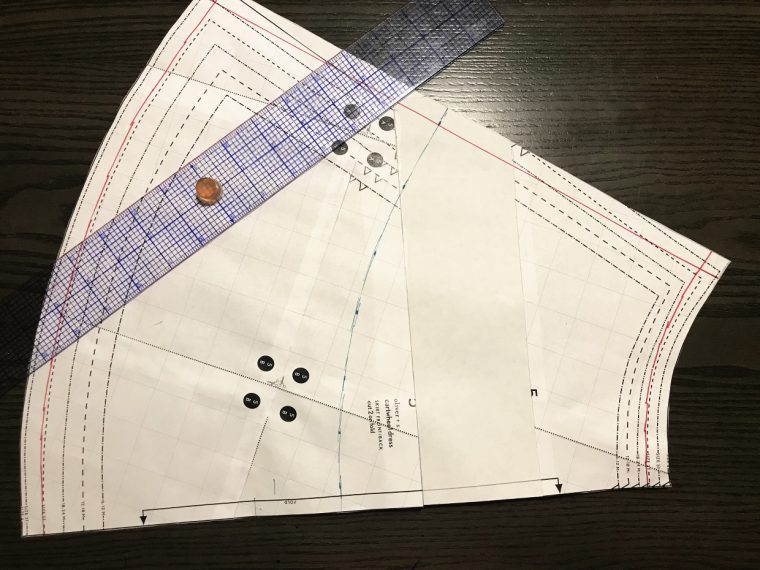 I love how this one turned out. The dress it's self is really fun to sew. When you are sewing the shoulder and underarm area, it feels like a bit of sewing magic! If you've done it, you know what I mean!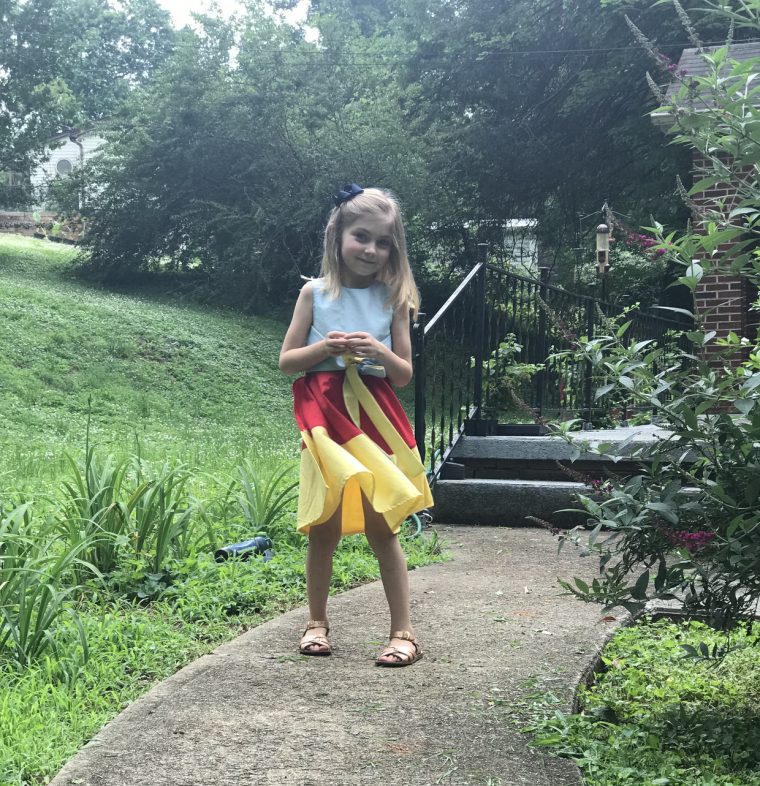 Thanks for reading today! I can't wait to see what everyone else is doing with the pattern as well!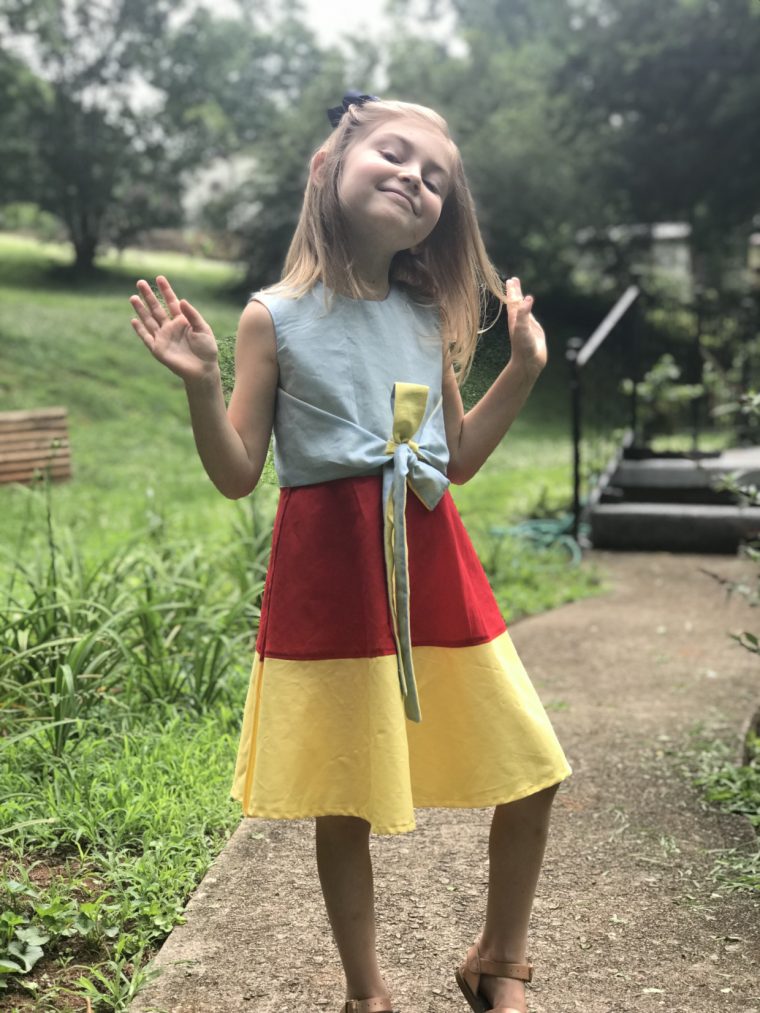 Thank you Darcy!
And in case that wasn't enough of a fix for you be sure to visit our Ten Color Blocking Tutorials.