Today we're continuing our anniversary week celebration with a special gift for one reader from our friends at Robert Kaufman Fabrics! Read all the way to the bottom of this post to find out how you can enter.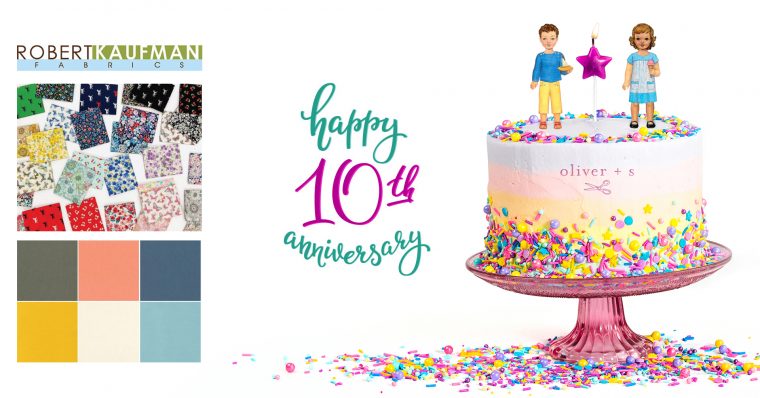 The folks at Robert Kaufman are so lovely to work with. We've always had a natural affinity since they produce so many wonderful apparel fabrics that work really well with our sewing pattern. I often turn to them when I need something specific like chambray or denim. But they produce so many different fabrics–including many fabrics for the apparel industry–that they often surprise me with things I wasn't expecting to find. I spend a lot of time with their salespeople at Quilt Market, and when I'm not at Market I browse their website to see what's new. (Like those amazing Sevenberry fabrics I told you about a few weeks ago.) It was natural that I turned to them when I wanted to design my Woodland Clearing fabric collection. (And maybe one of these days I'll get around to designing another one; I certainly have plenty of ideas!)
To celebrate our 10-year anniversary, Kaufman is offering one lucky winner two 3-yard cuts (or any mix of two fabrics up to six yards) of Essex Linen or their really beautiful London Calling lawn prints.
I turned to Kaufman when I needed Essex linen/cotton for one of our upcoming spring Liesl + Co. patterns. (I'll introduce you to the new patterns next week!) It's such a lovely fabric that's comfortable and softens with wear, and it comes in an amazing range of colors. I also love the Essex cross-dye and the newer metallics. I used the metallic Essex for this Lisette for Butterick B6464 top and this customized Liesl + Co. Bistro Dress. It has just a subtle amount of shine that's really pretty for summer, especially.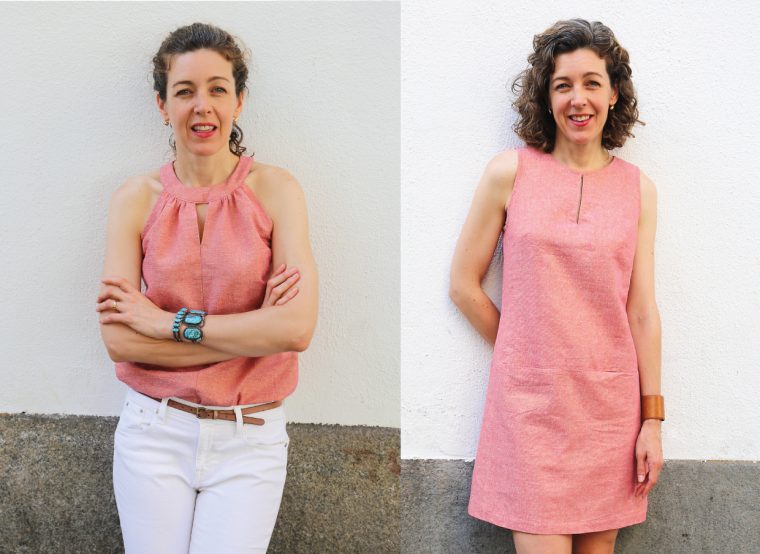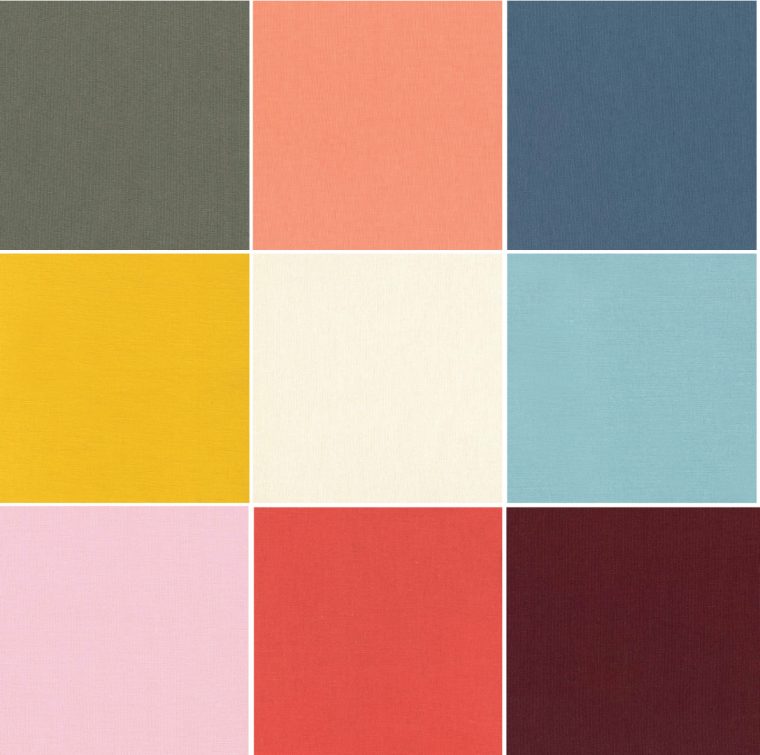 London Calling is a lawn with vibrant prints, perfect for one of our upcoming Oliver + S patterns. This collection features lots of pretty new prints. (Those horses and cherries!)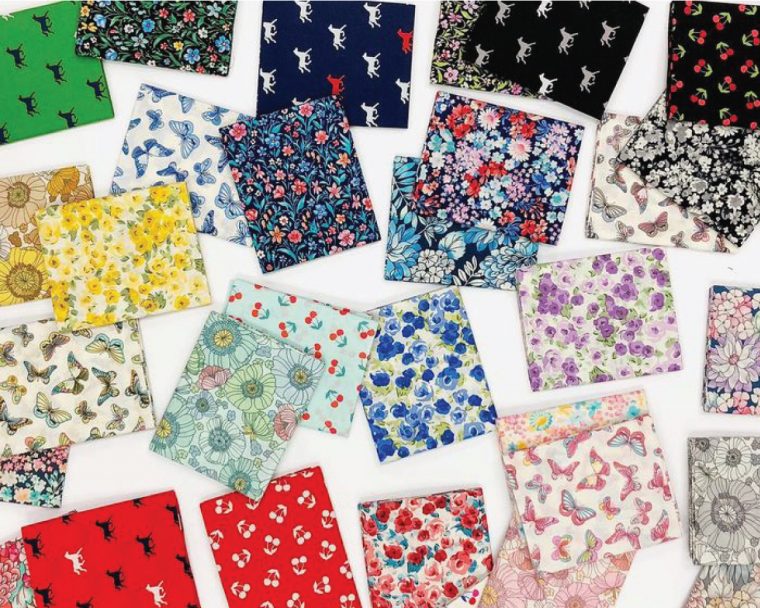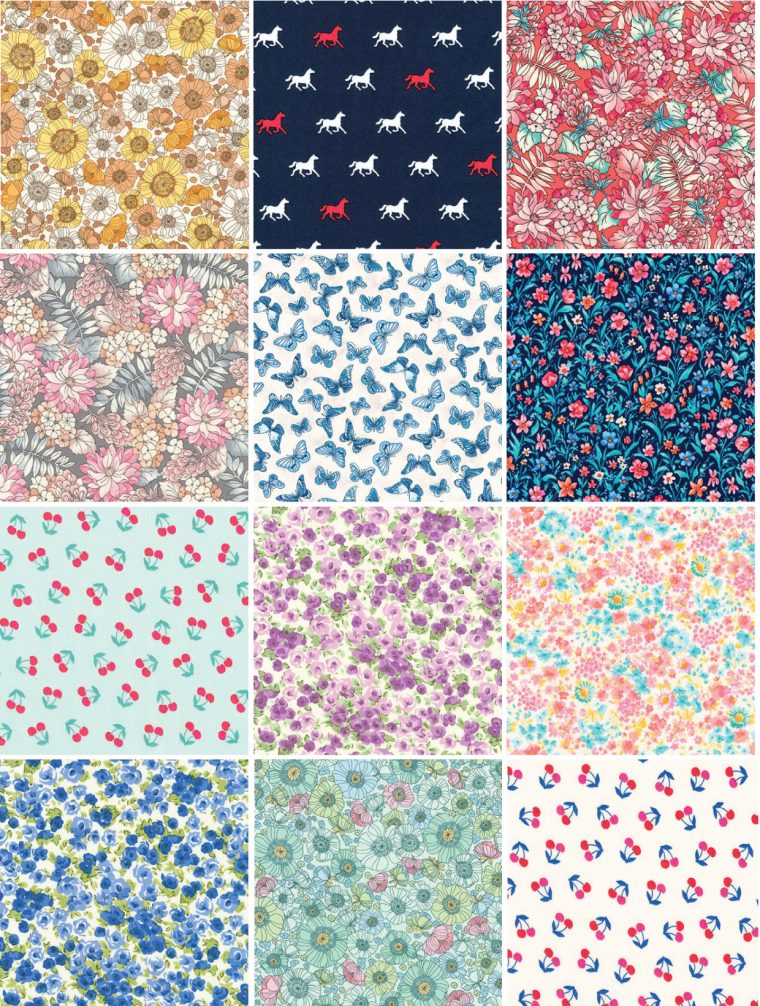 Today's drawing is open to residents of the continental United States only. (Sorry to those of you who live outside the US.) To enter to win two three-yard cuts of the fabric of your choice from either of these collections, leave a comment telling us whether you're more of a prints or solids person. One entry per person, please. We will close comments on this post and choose the winner (with the assistance of random.org) on Friday, March 23 at 9:00 AM ET. The winner will be notified by email.
IMPORTANT: do not check the box to subscribe to comments on this post unless you reside outside the United States. (Remember, for today's drawing, if you live outside the US you shouldn't be leaving a comment on this post in the first place.)